After spending practically all of spring indoors, I'll take any excuse to be outside this summer. Despite my extra time to practice my own cooking and drink mixing skills, I crave having a professional cocktail from some of my favorite restaurants. Having a quiet, sunny space to sit while drinking is just an added bonus to the experience. 
The Greater Lansing region offers endless options of safe outdoor seating venues, but I have compiled a list of some of the best patio and drink combinations in the area. (Note that each restaurant has its own set of guidelines and adjusted schedules that customers must adhere to during these challenging times).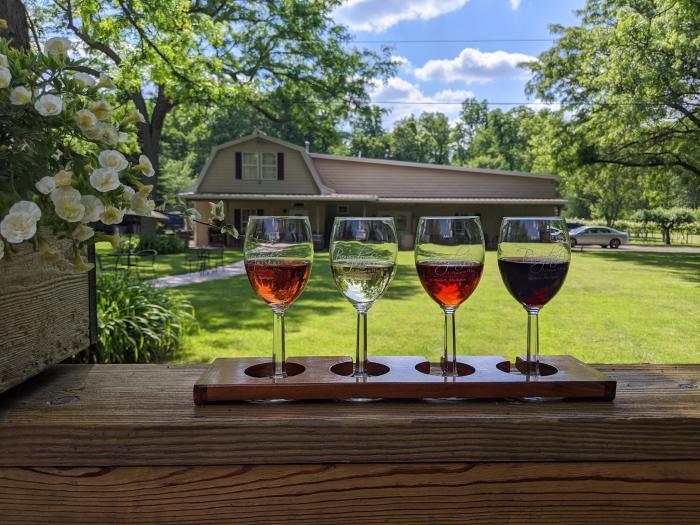 If you're in the mood for an elegant wine tasting experience, Burgdorf's Winery is a great place to start! Before visiting, make sure to check their website to see the featured wines of the week that are available for on-sight tasting. Enjoy a nice glass of wine paired with a cheese and cracker tray, all while relaxing in their beautiful outdoor seating venue.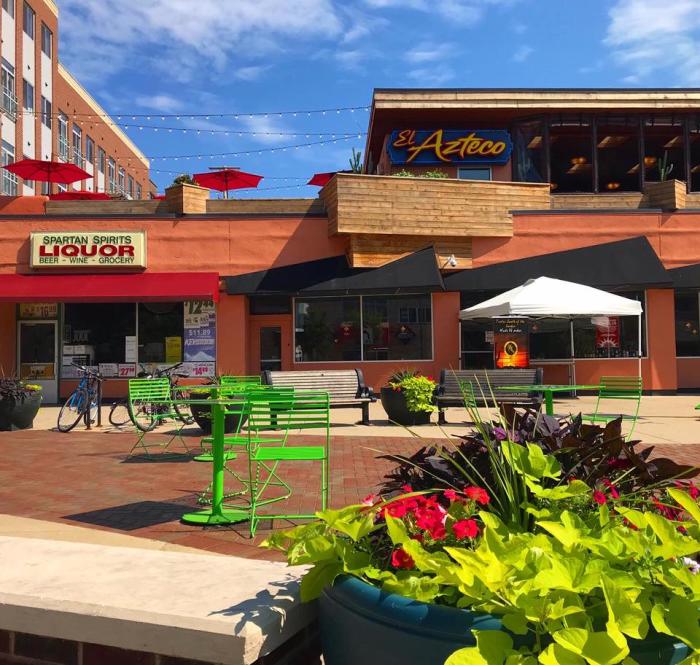 With it's spacious rooftop patio and delicious menu items, El Azteco is always sure to be a hit! Situated right by Michigan State University, it's the perfect restaurant to visit after taking a stroll through the beautiful north campus area. Try their award winning cheese dip along with their refreshing margaritas while enjoying the view from above. Sounds like a great night to me!
Looking for a classic Brewery in Downtown Lansing? Lansing Brewing Company is the place to be! Not only does Lansing Brewing Company win us over with their brews, spirits and eclectic food menu, but they also have plenty of outdoor space to make the most out of your summer nights. Combine the ambiance of the string lights, the large outdoor fireplace, and a local a beer flight to get the full experience.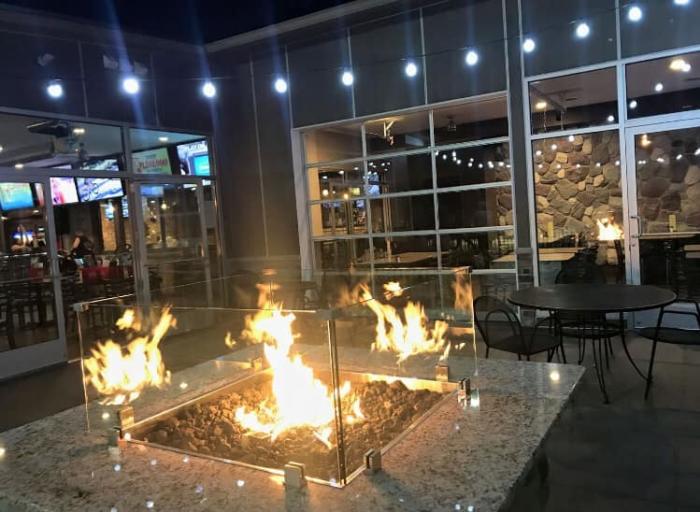 With three unique outdoor seating areas to choose from, Reno's Sports Bar and Grill brings a lot of excitement to the area. While Reno's East is known to boast it's Spartan pride, Reno's West is a sports bar with a fun tiki twist. Plus, Reno's North has a large patio and fire pit, along with two sand volleyball courts (available to 18+ paying customers). With dozens of hand crafted cocktails from the Puppy Punch to their Banana-Split Decision, these venues are sure to please! So grab a Michigan craft beer and take a break at one of Reno's patios.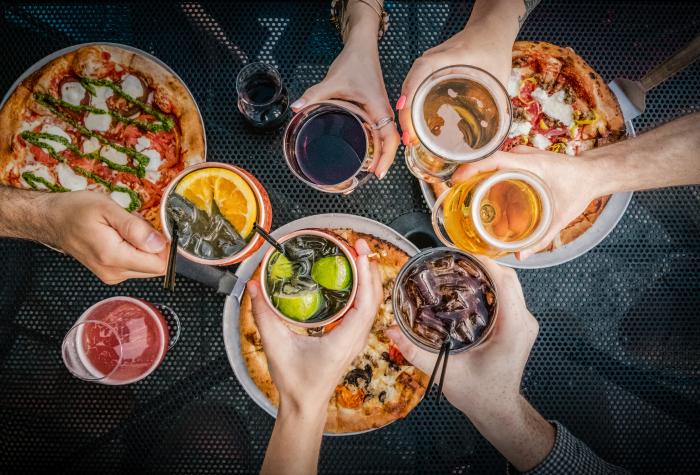 Known for their calmer, neighborhood friendly vibe, Zoobie's is a local delicacy. They've got craft beer, boutique wine, and even their own creative cocktails. And if you're getting a drink, you might as well try their amazing truffle popcorn, which is free on Wednesdays during happy hour! So settle into their quaint patio, enjoy your food and beverage as you unwind in their chill atmosphere.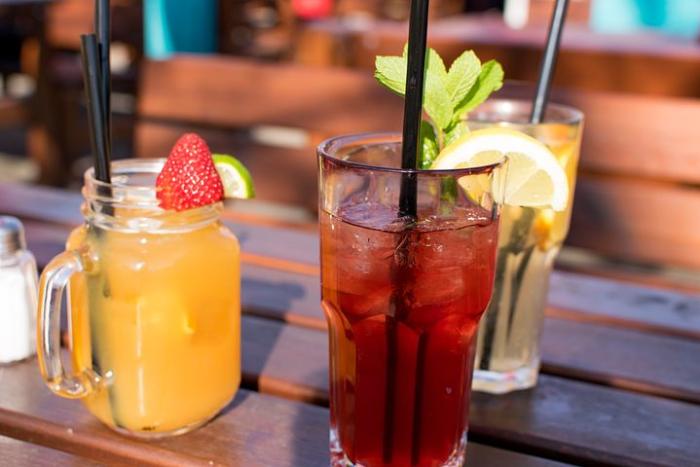 Thanks to the careful consideration and safety precautions taken by our local business owners, you don't have to spend your time cooped up inside. Close your eyes and imagine it now: a warm summer breeze blowing across your face while you're enjoying your favorite cocktail. Drinks tend to taste better when you're overlooking a beautiful view and now is your chance to experience this feeling for yourself! 
Photo credit: Burgdorf's Winery, City of East Lansing, GLCVB, James Lenon, Tom Gennara and Reno's Sports Bar and Grill