For Foodies
How much do you love food? Do you look forward to your next farm-to-table experience? Are you always making your friends wait to eat until you take a picture and tag it #foodporn? Is your weekend sometimes a binge-watching marathon of the Food Network? Congratulations. You are a foodie.
Welcome to Greater Lansing where the dining landscape is as boldly unique as it is deliciously varied. Food Network's Guy Fieri agrees. His visit to Lansing spawned multiple episodes and lots of local pride.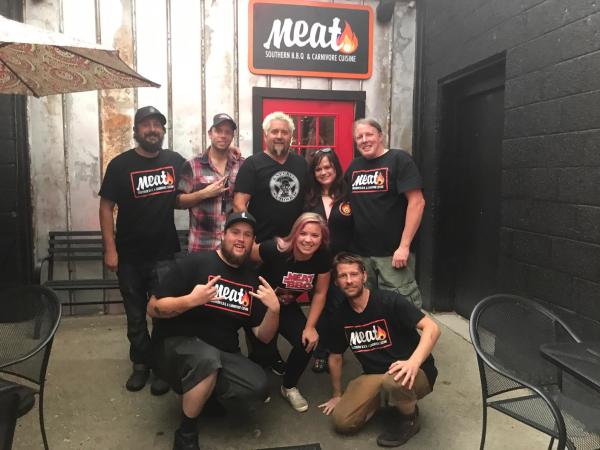 If you're a person who enjoys and cares about food very much, you just might be a foodie, at least according to the Meriam-Webster dictionary. Other signs you might be a foodie are all your favorite shows are on the Food Network and you frequently drool over pictures of food online. If you fit the criteria, you're in luck! Greater Lansing just so happens to have a dining landscape that is as boldly unique as it is deliciously varied.
What We're Loving Now
Foodies are not run-of-the-mill kind of people and they sure don't want their food to be bland. Foodies find pleasure in being able to pick out secret ingredients, and they really love mixing diverse flavors together to create something new. These restaurants are sure to keep any and all foodie's taste buds interested with some of the freshest, local ingredients and one-of-a-kind recipes.
Find unique dishes at one of Greater Lansing's food trucks
Four Wheels=Great Meals! Parked throughout Greater Lansing find these food trucks offering a variety of cuisines like farm-to-truck fare and down-to-earth comfort food. Check out Lansing's Food Trucks. 

Farm to table restaurants
Farm to table restaurants use locally sourced ingredients. This means the food is fresher and the taste is better.
Check out the Makers & Shakers Tasting Trail
Craft breweries, wineries and distilleries are popping up all over Greater Lansing. Check out the Makers & Shakers Trail to sample locally made beers, wines and liquors.
Recipes
Take home some Greater Lansing flavor with these recipes from some of our favorite restaurants.