Holiday Events, Experiences & Santa Sightings
Bring your children for a hot pancake breakfast with Santa and Mrs. Claus at Troppo. The morning includes cookie…
Holiday Events/Experiences/Santa Sightings
'Tis the season to be jolly. Take a peek at what Greater Lansing is offering to celebrate the holiday season. Find everything from parades and pet photos to Santa and his reindeer.
Potter Park Zoo Wonderland of Lights
November 20 - December 26, Thursdays through Sundays 5 – 8 p.m.
Potter Park Zoo continues the yearly tradition as they celebrate their 27th annual Wonderland of Lights. Thousands of lights create an extraordinary holiday display at the 27th annual Wonderland of Lights! Take a stroll around the zoo, enjoy holiday music, and marvel at the twinkling light displays during this series of magical Michigan winter evenings. Grab a goodie bag for children as you leave to take home and enjoy.
East Lansing Winter Glow
December 4
There is something for everyone at the popular annual Winter Glow event – East Lansing's free, outdoor winter festival. This winter-inspired annual tradition will take place in downtown East Lansing with a variety of fun-filled seasonal activities from 2-5 p.m. It's free and rain or shine!
Winter Towns Holiday Fest
December 11 11am-5pm
This day-long event will feature ice sculptures, music, a Strolling Santa plus some other friends from your favorite holiday movies, and more in downtown Lansing, Old Town and REO Town. This is a chance to shop, dine, and #LiftUpLocal businesses while purchasing some last minute gifts!  
Pictures with Santa and Nana Claus in front of the State Christmas tree
December 10 from 6:00-7:30 p.m. Pictures with Santa and Nana Claus in front of the State Christmas Tree.
Turner-Dodge House and Heritage Center
Beginning December 18th, the Turner-Dodge House will be open to the public Tuesday- Thursday 1-7 p.m. and Saturday-Sunday noon-5 p.m. through New Year's Day. Tour the historic Turner-Dodge House decked in her Christmas finery by various contributors. Find decorated trees, staircases, table settings, mantels and immerse yourself in a home of holiday splendor. 
Cookies and Cocoa with Santa and his Reindeer at the Nordic Pineapple Bed & Breakfast
December 5 1-5 p.m.
Register to get a specific time slot. https://shopthenordicpineapple.square.site/Tickets include cookies, cocoa and/or milk and a digital photos with Santa and the reindeer.
Skating in Downtown Lansing
Open daily until 10 p.m.
The skating rink is located at the City Hall Plaza on the corner of Michigan Avenue and Capitol Avenue. Visitors can enjoy the holiday music, the state Christmas tree while skating. Don't forget to bring your own skates!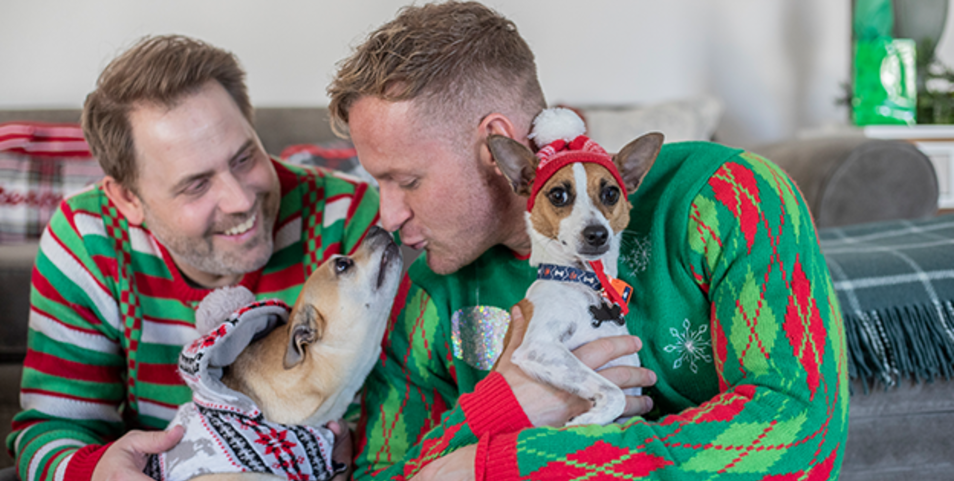 Santa Paws Pet Photo Nights
Bring your furry friends for photos with Santa during this special Monday evening!
Nov. 29, Dec. 6, Dec. 13 From 4 to 7 p.m.
Pets must be on a leash or in a carrier, and pet owners are responsible for cleaning up after them. Pets will not be allowed in any area of the mall other than the designated Santa photo area. We appreciate your understanding.
Everything Santa
Visit Santa in the Center Court at Meridian Mall
Wednesday, November 24 through Friday, December 24. Check website for hours and to reserve a photo time.
Community Celebrations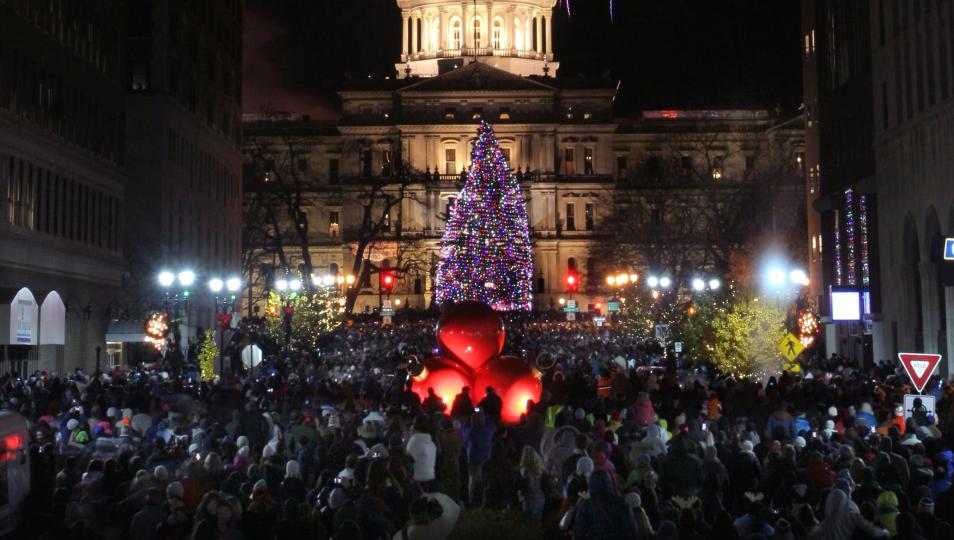 Lansing Silver Bells in the City
Friday November 19
Silver Bells in the City is back for 2021. Downtown Lansing will be aglow with millions of lights. Find an electric light parade, the lighting of the state Christmas tree, music and as the finale, a special Firefly Drone Light Show.
Williamston Holiday Light Parade
Saturday December 4 from 6-8 p.m.
 Join in the fun and festivities with this light parade, which includes illuminated floats and vehicles, marching bands, animals, and more! Tree lighting, Santa and Mrs. Claus, extended holiday shopping and restaurant hours,

Grand Ledge Night Lights Christmas Parade and Tree Lighting
Friday December 3 beginning at 5 p.m.
The Annual Night Lights Christmas Parade is a spectacular nighttime parade packed full of lots of lights and music! It starts at the Grand Ledge Fire Department at 500 North Clinton Street and then makes its way straight down Bridge Street. Santa and Mrs. Claus will make their appearance at the end of the parade, trading in their red sleigh for a red fire truck. Don't forget to pick up your jingle bells at the Grand Ledge Area District Library.
Holt Lights
Friday November 19
Holt and the community welcome you to the official switch-on of Holt Christmas Lights. Live entertainment, street food, craft traders, official switch on, Santa's grotto and firework spectacular.
DeWitt Christmas Light Parade and Festival of Trees
December 4
Christmas Market, Christmas Parade, and Festival of Trees. The DeWitt DDA hosts the Christmas Market with the Chamber hosting the Parade and Festival of Trees.
Performances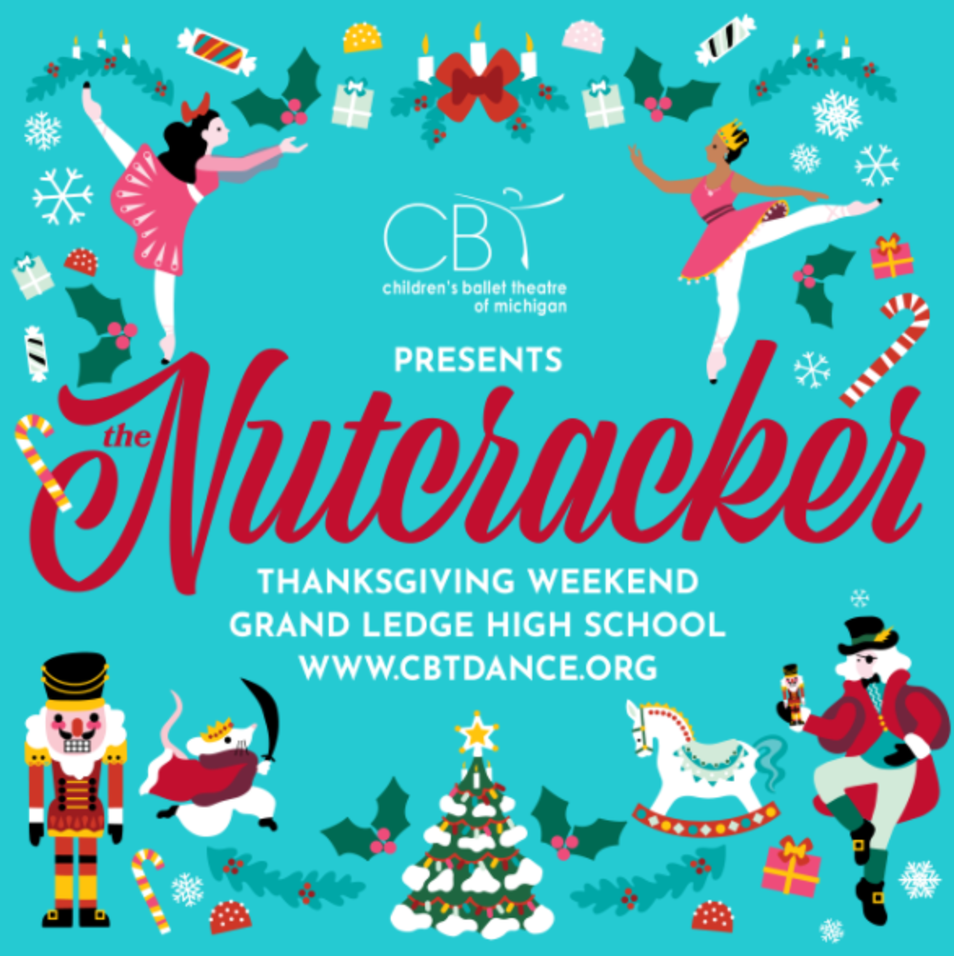 Nov 26, 27, 28 Children's Ballet Theatre presents the Nutcracker
Dec 1  Mannheim Steamroller Christmas
Dec 4  MSU College of Music: Songs of Comfort & Joy
Dec 4  Phil Denny and Friends Christmas Collective

Dec 10  Holiday Sing with Sally Potter, Doug Austin, Doug Berch and Special Guests
Dec 10-11 LCC Performing Arts  Mrs. Coney: A Tale at Christmas
Dec 14  Canadian Brass: Making Spirits Bright
Dec 19 Lansing Symphony Presents: Holiday Pops
Shopping
For all your holiday shopping needs, take a peek at this blog.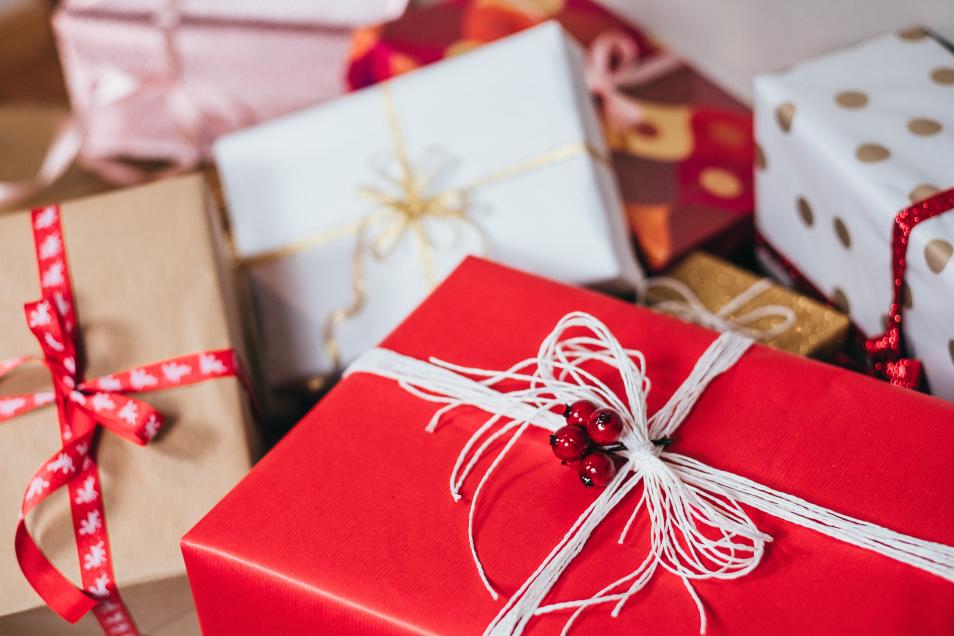 Downtown Lansing's Middle Village Micro Market
112 S. Washington Square, Lansing
Wed.-Sat. 11 a.m.-7 p.m.
Jolly Holiday Market in REO Town
Nov 20
Lansing Art Gallery and Education Center
Nov 4-Dec 23 Thu-Sat. 11 a.m.-3 p.m.
The Michigan Made | Holiday Art Exhibition is an annual tradition. Showcasing established and emerging artists, the Michigan Made | Holiday Exhibition offers holiday shopping and opportunities to support makers in the local economy. The exhibit features artworks ranging from fine art to small gifts including jewelry, leather goods, sculpture, pottery, and more.
Mason Christmas Craft Show at Michigan Barn Wood & Salvage
Nov 11-13 9 a.m.- 5 p.m.
Holiday STEM Market | Adult Night Out at Impression 5 Science Center
Nov 12 5-8 p.m.
Lansing's Holiday Nights             
December 6-11 6-8 p.m.
Celebrate the season with themed shopping nights, live entertainment, pictures with Santa and Mrs. Claus, a scavenger hunt, as well as surprise visits from some of your favorite holiday friends stretching from Old Town to Downtown to REO Town!
New Year's Eve
Nuthouse Sports Grill
Tickets are $25 each, December 6 they go up to $35.
**This page will be updated as events come in.**
Photo Credits: Tim Latimer, Nordic Pineapple, Meridian Mall, 
Event Calendar