The Greater Lansing Convention and Visitors Bureau (GLCVB) held its annual meeting on March 13 and announced good news for the local economy and recognized numerous individuals with awards for their vision, dedication and loyalty to the Greater Lansing region.
The region reported a strong 62.8 percent occupancy rate for 2018, and overall hotel room demand increased to over 1,037,000 hotel room nights, according to Smith Travel Research (STR) data. Additionally, the Greater Lansing region experienced an increase in Average Daily Rate (ADR), or average cost per rented hotel room in 2018 compared to the previous year.

"The Greater Lansing community experienced another very strong year," said Jack Schripsema, President and CEO of the GLCVB. "For the eighth consecutive year the GLCVB destination sales department exceeded its room night goal, the Greater Lansing Sports Authority once again broke the century mark for events hosted and the region saw an overall hotel room demand increase compared to the previous year."

The GLCVB and Greater Lansing Sports Authority also honored community partners with awards at the annual meeting. The Community Champions program was created to recognize local residents for helping to secure/advocate for group business in the Greater Lansing area. Those recognized as 2018 Community Champions were: Sean Kottke, Samantha Stevens, Keturah Bouyer, Christina DeJong, Josh Ressio, Caitlyn Vermiglio, Elyse Packard, Dr. Chinwe Effiong and Alexandra Jarvis.
The GLSA was proud to recognize the Capital City Crushers as Sport Partner of the Year and Michigan Youth Challenge Academy as Volunteer of the Year. The GLCVB also recognized John Rossi, CTA and Barbara Rossi, CTA as the CTA Stars of the Year.
For background info on each of the class of 2018 COMMUNITY CHAMPIONS learn more here:
The GLSA also announced its Sports Partner of the Year and Sports Volunteer of the Year. Learn more here: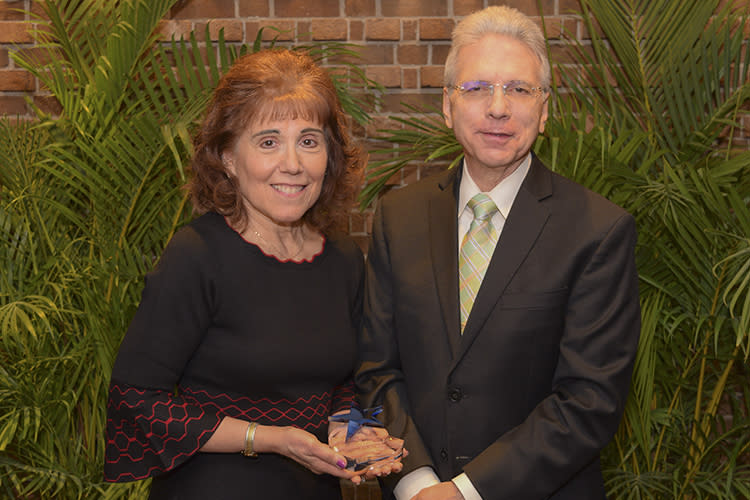 Certified Tourism Ambassador of the Year – John and Barbara Rossi
Greater Lansing is pleased to announce Certified Tourism Ambassadors of the Year, John and Barbara Rossi. These two individuals have served as long time advocates for the Greater Lansing region for many years and are always out exploring new things to see and do in the community. One way their service to the community is represented has been with 25 straight years as volunteers of the "Be A Tourist In Your Own Town" annual event.

For more information about the Greater Lansing CVB visit www.lansing.org. For more information about the Greater Lansing Sports Authority, visit www.lansingsports.org.