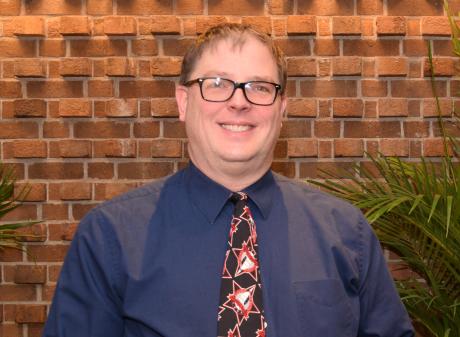 Education Consultant with Michigan Department of Education and Treasurer with the Michigan Reading Association
Sean Kottke had an understanding of the Greater Lansing region's assets from his time as a student at Michigan State University. In his role as past conference chair, Sean had previously attempted to bring Michigan Reading Association's annual conference to Lansing without success. Through his perseverance and collaboration with parties from multiple Lansing facilities and the GLCVB, he was successful in helping to secure the 2022, 2024 and 2026 Michigan Reading Association Annual Conferences and its' 1,500 attendees per year in Lansing. The goal of this award is to celebrate Sean Kottke's dedication to our region through the positive impact of this major, multi-year conference.
---
Samantha (Sami) Stevens - Director of Licensing for Michigan State University

Sami takes pride in her University and partnered with the GLCVB alongside Top of the World Apparel supplier to bring Top of the World VIP Conference to Greater Lansing in 2018. The visitors attended the University of Michigan vs. MSU football game and other local favorite events while in town. With her creative, motivated spirit, Sami went above and beyond by working with the East Lansing Marriott and the GLCVB to create a pop-up-shop that sold University attire during the big game week. It was so successful, the shop remained open past the original dates, providing an even larger positive economic impact for the Greater Lansing region.
---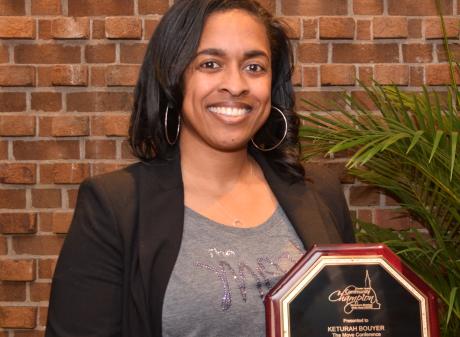 Keturah Bouyer - Founder & Executive Director of The MOVE Conference & Nights for Women

The MOVE Conference is a Christian experience to unite and empower women to share God's love and hope in Greater Lansing. Additionally, The MOVE Nights for Women (also known as The MOVE Nights) are free nights of worship in August, November, and January. Keturah created The MOVE events in 2015 as a way to bring women together regardless of their religious denomination, race, or socioeconomic status. As Director of the MOVE, Keturah has worked hard to grow this conference and its' economic impact on our region. The event now welcomes 400+ attendees and features nationally known recording artists and performers right here in our community.
---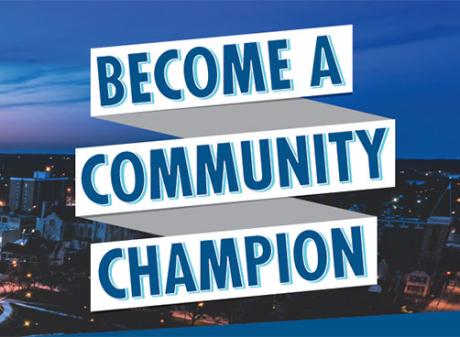 Christina DeJong - Capital City Comic Con

Christina, along with Bryan Harris and Jeff Walser, created Lansing's first comic convention, Capital City Comic Con. The goal was to focus on the comic book medium, the creators who invent these imaginary worlds, and the collectibles they inspire. Christina and her team have distinguished themselves as a true comic convention by paying homage to the art form that sparks the imaginations of the attendees. This annual event has grown to include more than 1,600 attendees in 2018. In addition to the Comic Con conference, Christina uses the power comics have to ignite a hunger for reading and support literacy in Greater Lansing. By both partnering with the Capital Area Literacy Coalition and establishing the Capital City Comic Con Original Art Scholarship in Comic Studies, Christina has shown she is committed to providing the best exhibition of Comics, Collectibles & Creators in Greater Lansing while providing support to our Lansing community.
For information regarding the Greater Lansing Sports Authority (GLSA) Community Champions and award winners, visit the GLSA website here.