Finding vegan dishes to enjoy in Michigan's capital region is getting easier and easier. And we promise that it's not all salads. Here are just a taste of some local favorites.
1. For Crepes Sake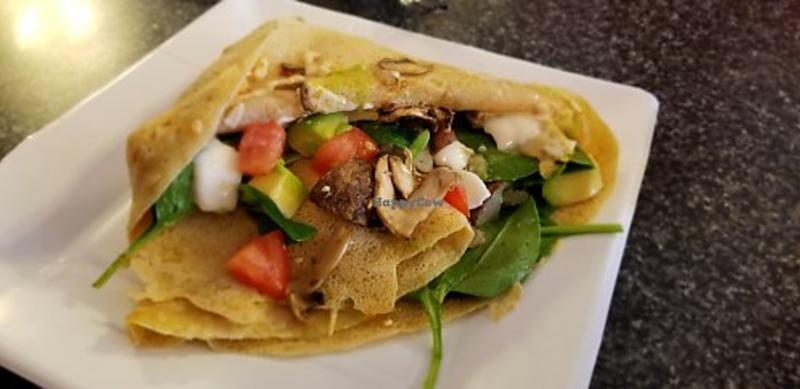 Right in the heart of downtown Lansing you can find this great place for sweet and savory crepes. Best of all? You can find vegan batter plus you can build your own crepes. Winning all the way around.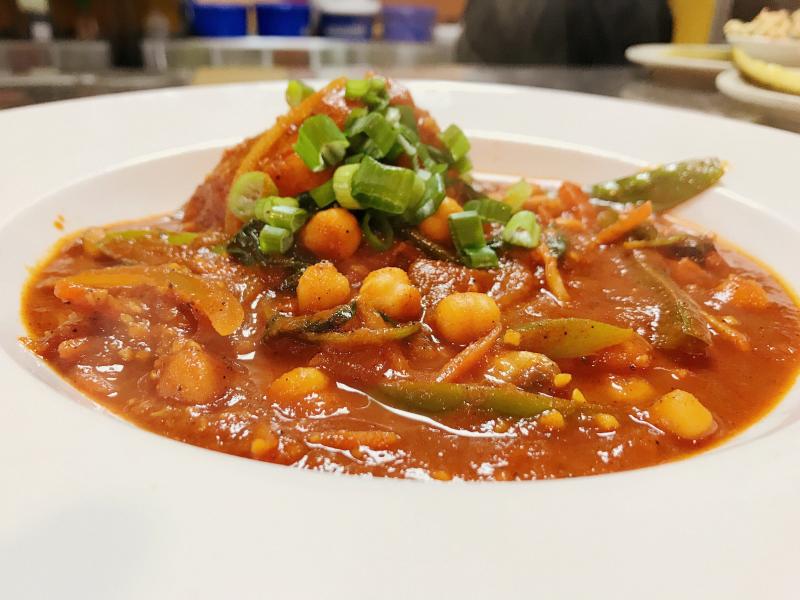 This place has several great options. Try the Peacemaker Sandwich (pictured in the header), the Vegetable Garden Ravioli and the Petit Vegan Duo. For breakfast hit up the Very Vegan Start and don't miss this Ethiopian vegan stew, too!
3. The Cosmos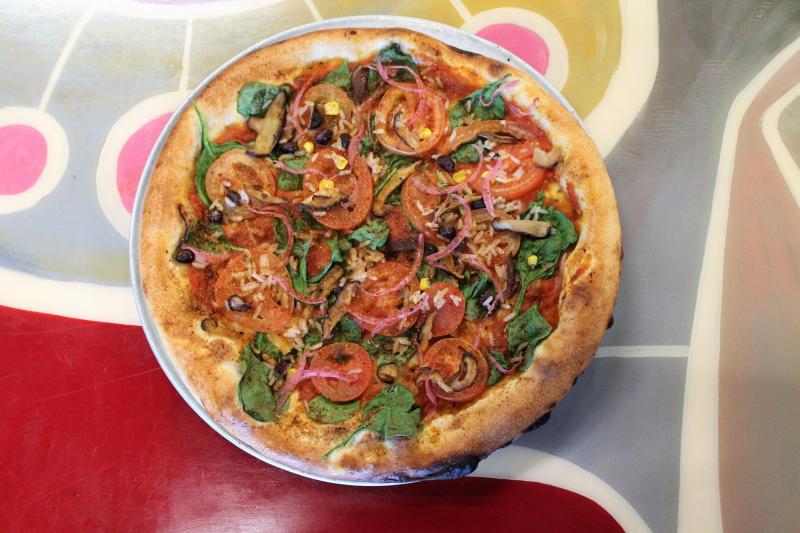 Try the "Trust Us" vegan pizza. You can't go wrong. Trust them, they'll hook you up with delicious-ness.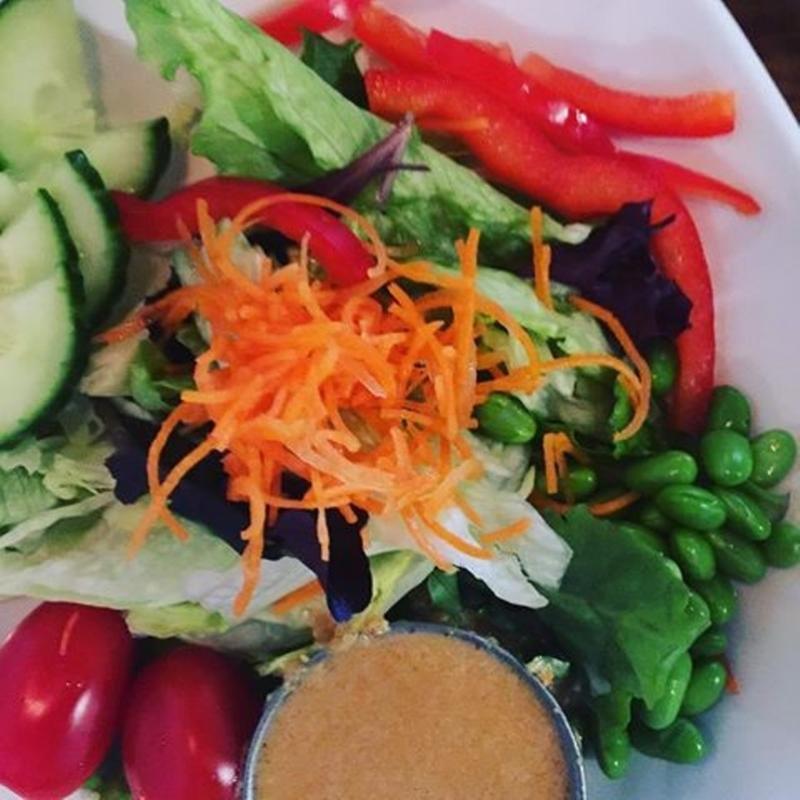 Take advantage of happy hour that includes 25% off hibachi and $3 off wine. Get the Hibachi veggie with fried rice. Check out the edamame and other vegan appetizer options. This vegan salad's a beauty.
5. Picnic A Food Truck
Hello sweet potato smoked chickpea burger! When you're nestled on a pretzel bun with vegan aioli sauce, it's worth swooning over. Out of this world. While chatting with the owner, he mentions perfecting a vegan crab cake. Stay tuned.
6. Good Truckin' Diner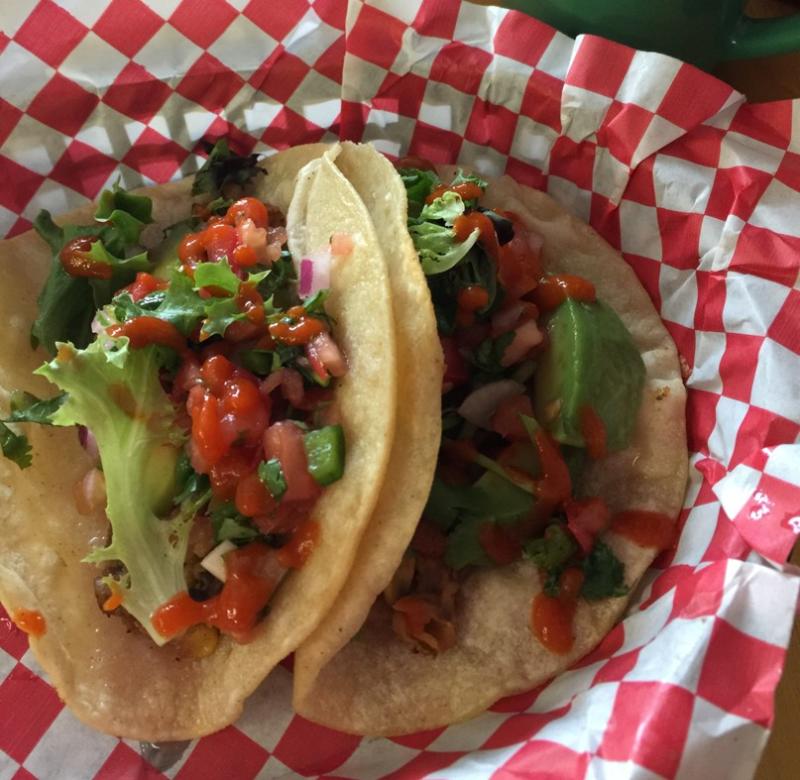 I love this place because it feels like an old-time diner. It's small and we always joke that in the one booth, the seat is going to fall through. Oh, but the food. OMG the food. With lots of vegan options, go for the vegan tacos made with a homemade sweet potato and black bean filling. They make some of the burritos vegan as well. Hey. And the tots. The tots are apparently all you may need at times.

Order the Vegan Tempeh Hippie Hash and you'll thank us later. Gosh almighty breakfast is good here. If you haven't figured it out yet, Greater Lansing has GREAT vegan options. You're invited to come visit and pull up a seat. 
*Big thanks to my vegan friend Dawn who supplied me with a ton of info and photos. I'm looking forward to some future dining outings with her. 
Photo Credit: Dawn Gorman, Maru Sushi, The Cosmos, Soup Spoon, For Crepe's Sake