Let's be honest, a good majority of us have adopted a quarantine puppy in the last couple of years. If you are one of many and are wondering what safe places can take your new bestest friend, we've got the spots for you! Greater Lansing offers a plethora of wide-open spaces that make it the ideal safe retreat. From off-leash dog parks to kayaking and miles of trails, there's sure to be something for you and your new companion to do.
Make it a day and pickup some takeout for a picnic from one of Lansing's local eateries or better yet make it a weekend getaway and stay at one of our pet-friendly hotels. Either way you and your four-legged family member are sure to make some great new memories!
---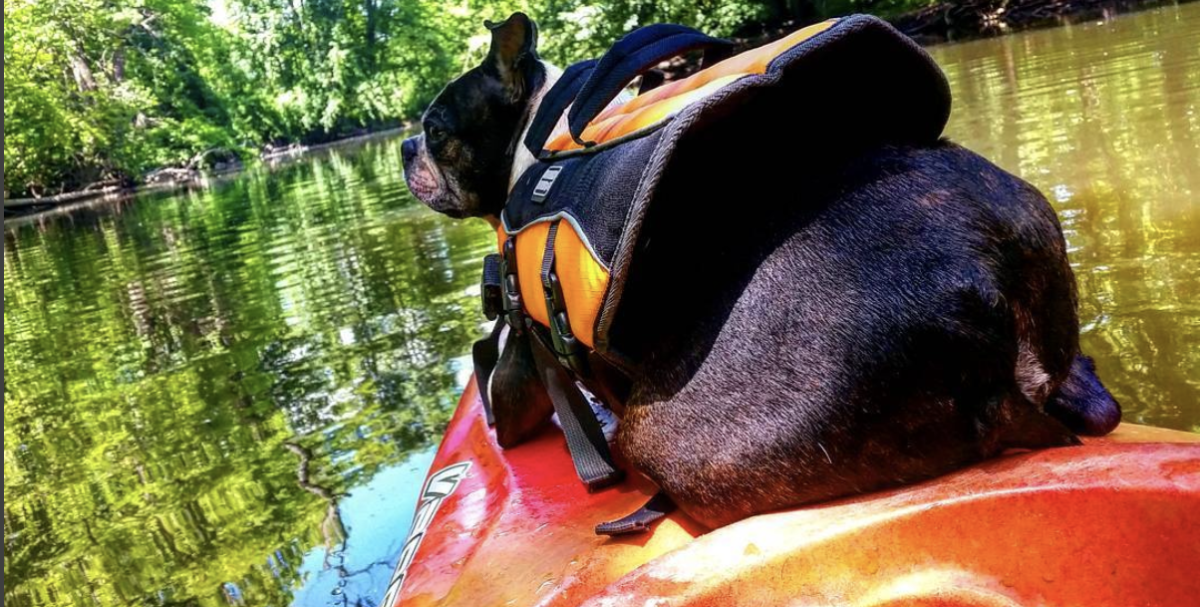 (On-leash) This almost 20-mile trail traces the banks of the Grand and Red Cedar Rivers and winds through artsy Old Town Lansing, passes through several parks, including Rotary Park where you can take your pup kayaking at River Town Adventures, pierces straight through the heart of downtown Lansing, and connects with the super-sized campus of Michigan State University.
---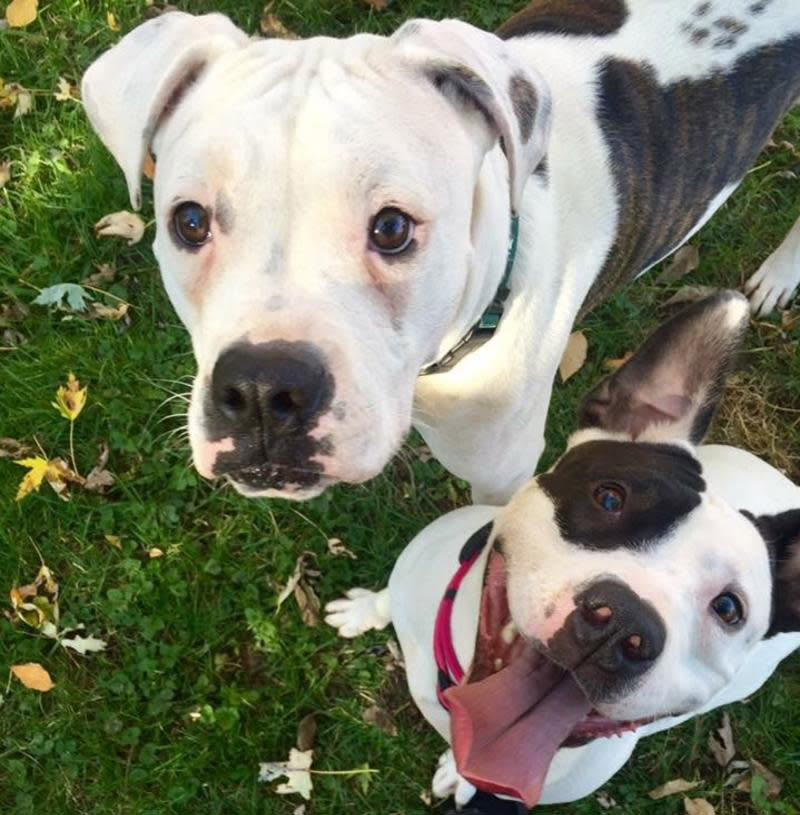 (On and off leash) This 100-acre park, located off Cavanaugh Road offers a wide-range of activities, including sand volleyball, horseshoes, a fishing dock, picnic areas and 1.5 miles of paved trails. With the exception of the beach and Splash Pad® area, you and your pup can explore all there is to offer - on leash. You will also find, located just north of Hawk Island County Park, Soldan Dog Park. This 15-acre off leash dog park is complete with trails, a large pond, an expansive open field, pet/human drinking fountains, and a free dog washing station. It requires the use of an electronic pass card (key fob) for access. For information on how to obtain a pass please visit their website.
---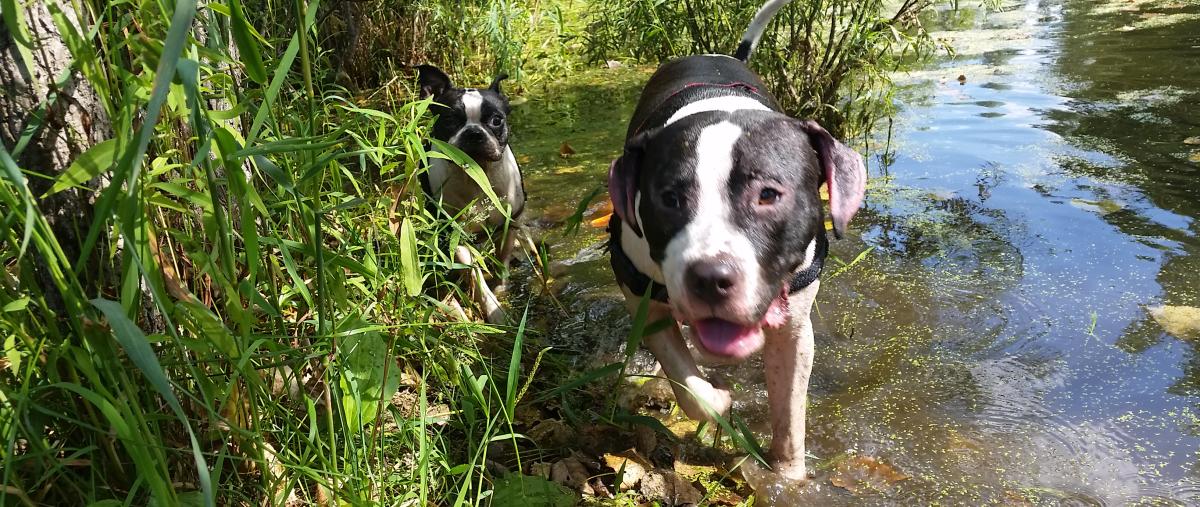 (Off leash) Located just North of the softball complex, this 2 ½-acre area is designated for off leash dog play. Featuring a 5,625-square-foot area for small dogs (under 22 pounds), a 6-foot-tall chain link fence and dog waste stations, this is the ideal spot to socialize your new companion.😊.
---

(On leash) Prepare for a fun-filled, active day that will leave your good boy or girl ready for bed! Walking trails, canoeing, kayaking, disc golf and spots to have a picnic all can be found all within this 540-acre park.
---
(On leash) Grand Woods Park occupies 128 acres on the Grand River in Delta Township. Here you and your pup will find a picnic shelter, pavilion, fishing pond, nature trail, a disc golf course, restrooms and drinking water. A perfect place for a relaxing or adventurous day in the sun.
---
(On leash) Explore 5 miles of scenic trails and boardwalks, which provide access to evergreen forests, swamps, marshes, deciduous forests and fields. A great place for your pup to enjoy the scenery and discover new smells.
---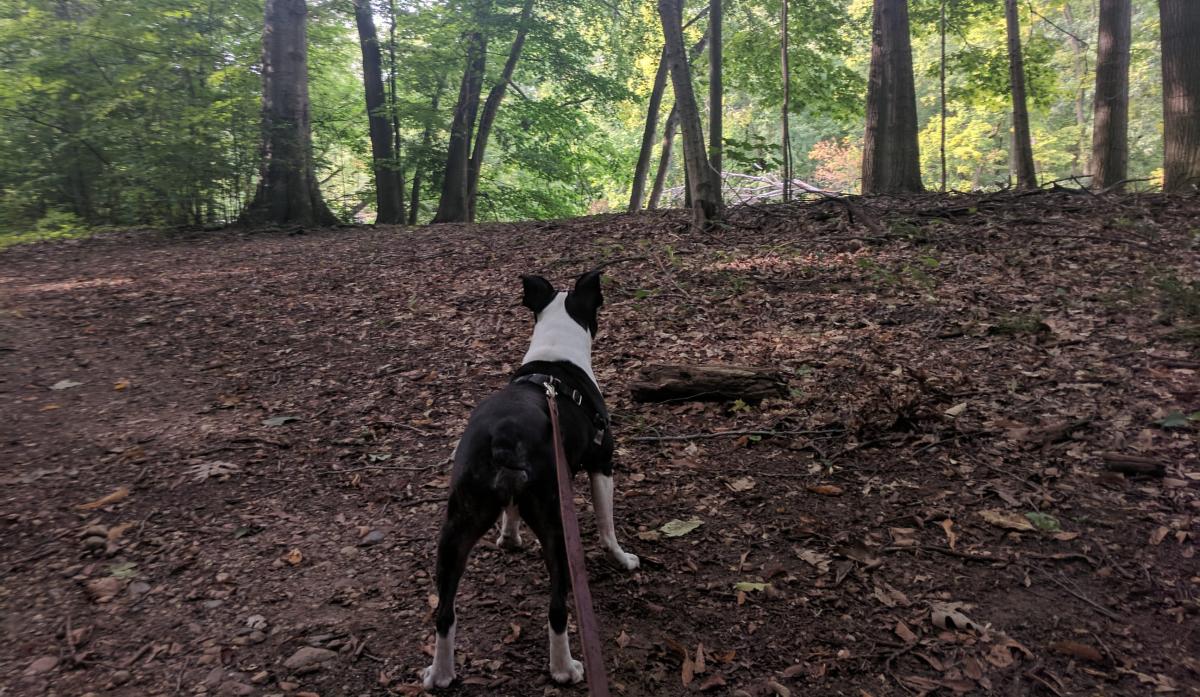 (On leash) If you're looking for a place to ease into taking your dog out and about, then Granger Meadows is the place for you. On the southeast side of Granger Meadows Lane you will find an unpaved parking lot that connects to a short, but relaxing, hiking trail designated for you and your pet.
---
(On leash) Located on the east side of Columbia & Waverly Roads, McNamara Landing provides a fun spot to have a picnic and walk the trails along Grand River with your new best friend. Restrooms, picnic tables, and grills can all be found at McNamara Landing. There's even a pond that your dog can splash around in!
---
(On and Off leash) If a quiet hike through the woods is more to your liking, this 70-acre natural area is the place to go. Located on Herbison Road, halfway between Airport and Schavey Roads, this park offers a system of both marked and unmarked wandering trails for you and your companion to explore. Here you will also find a large fenced in area where your pup can run around off leash.
---
Here in Greater Lansing, we love our pup buddies and we hope you #LoveLansing as much as we do!
Photo credit: Burchfield park, James Lenon, Lori Lanspeary and Valeri Gill.