Looking for family-friendly dining in the Lansing area? We've chosen some of our favorites. Some may be familiar and some are locally-owned places that we think you'll enjoy as well. Each has their own kid-friendly niche. Pull up a booster seat and enjoy these offerings.
Great Eats
Spartan Hall of Fame    |    1601 W. Lake Lansing Rd., East Lansing
This is the place for all future Spartan wannabes and alumni. This destination restaurant not only serves the best in comfort food, but also houses a ton of MSU memorabilia. For the little ones, a fun Spartan placemat helps pass the time waiting for your meal with tic tac toe, drawing Sparty and a word search all about MSU.
Pizza House    |    4790 Hagadorn Rd., East Lansing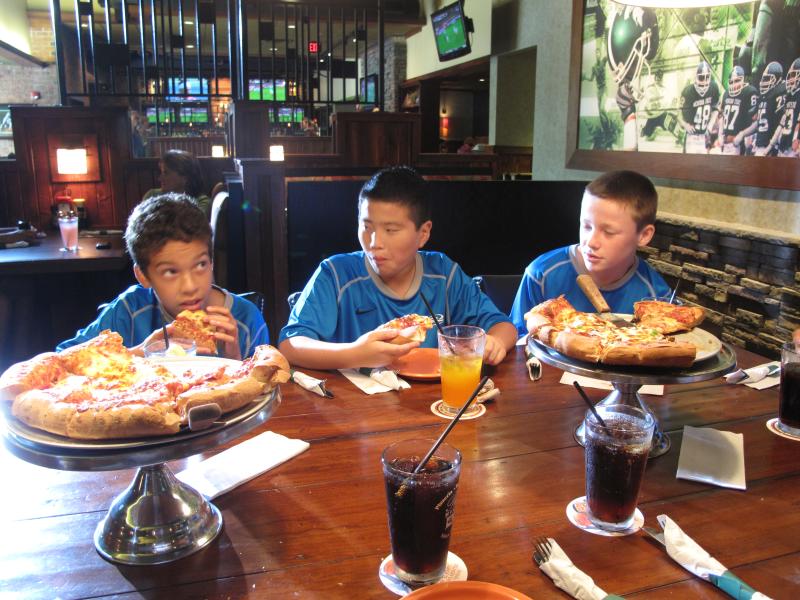 Located adjacent to Michigan State University and specializing in Chicago and traditional-style pizza, you can bring the whole team or birthday celebrations here.It's a big space that can accommodate a group. The kids' menu includes BBQ ribs, spaghetti and meatballs, macaroni and cheese, chicken tenders and of course, cheese pizza. Smallish shakes and malts and a hot fudge sundae is always the perfect ending to the perfect meal.
Outback Steakhouse    |    4880 Marsh Rd., Okemos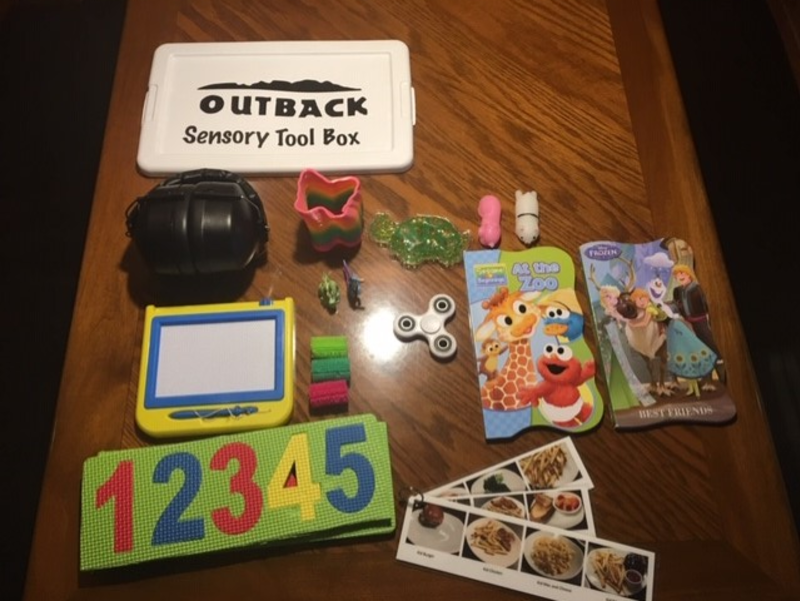 You know the great service and atmosphere of Outback, and even the little Joey Menu is packed with delicious meals. At the Marsh Rd. location, "Sensory Friendly" meal times are offered for those with Autism Spectrum Disorder. Lights will be low; music and televisions will be turned off and there is a picture menu, plus, Sensory Toolboxes will also available for use. 
Sweet Treats
MSU Dairy Store    |    Anthony Hall, 474 Shaw Ln., East Lansing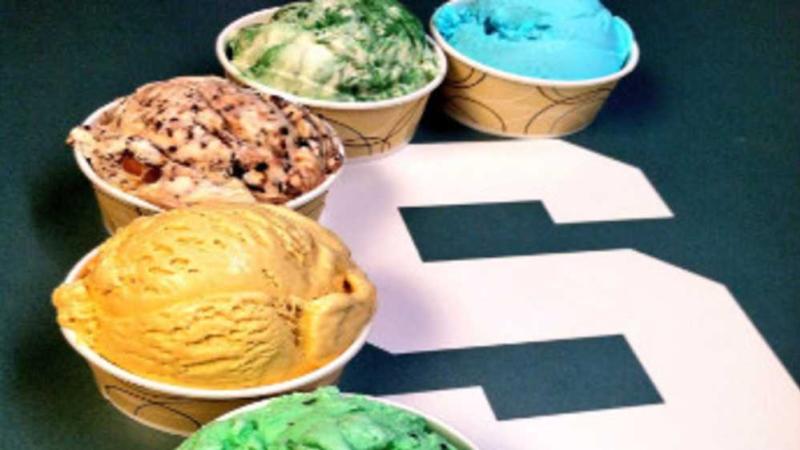 What's not to love about some of the freshest tasting ice cream on the campus of Michigan State University. With 24 flavors to choose from and award winning cheese, a lunch of grilled cheese, tomato soup, the meal will have them cheering, "Go Green!" An added bonus is when you can catch the ice cream or cheese being made and watch from the observation deck.
Cops & Doughnuts Capital Precinct    |    6427 Centurion Dr., Lansing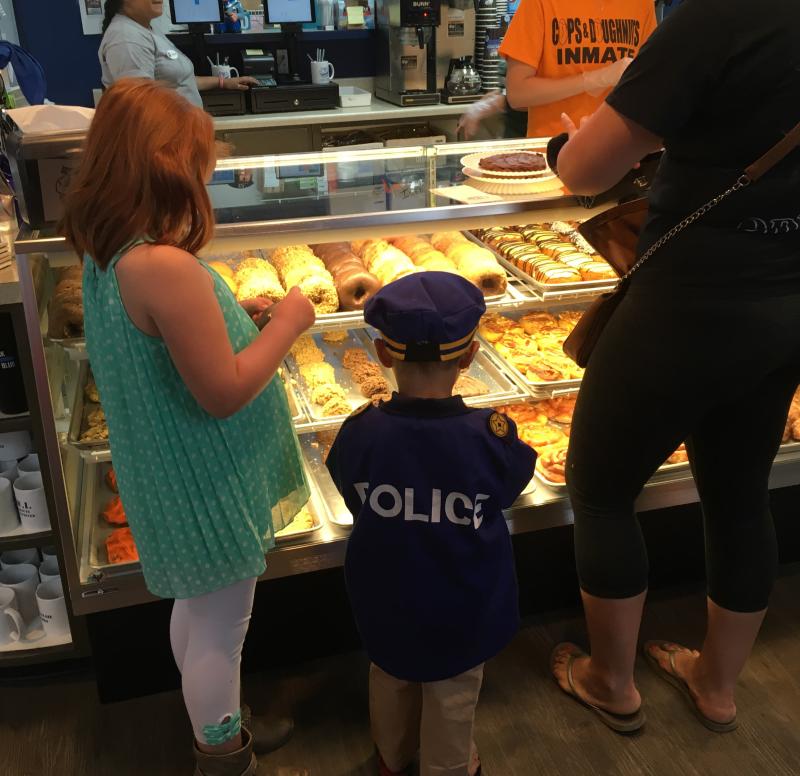 If you've been to the original store in Clare on your way up north, then you'll be happy to know there's a Cops & Doughnuts precinct right here in Michigan's capital city. Coffee for the parents and doughnuts for everyone! Not only are they criminally good, you can find merchandise plus some fun photo ops, too.
For the More Adventurous Eater
We stuck with some pretty traditional kids menu choices above to accommodate the picky eaters. Meals like pizza, grilled cheese, pancakes, chicken tenders, pasta and the like. If you have a more adventurous eater, check out this blog for even more options.
Photo Credit: GLCVB, Cops & Doughnuts Capital Precinct, Tom Gennera,