From purple trucks covered in carrots to trucks covered in flames. We see these iconic vehicles cruising the streets of Lansing and wonder what glories are waiting beyond those windows. These traveling restaurants provide us with exemplary foods that won't break the bank and I've come up with a list of some of the best Lansing Food Trucks in the area to satisfy even the pickiest of eaters!
Be sure to follow each food truck's Facebook pages for updated locations every week.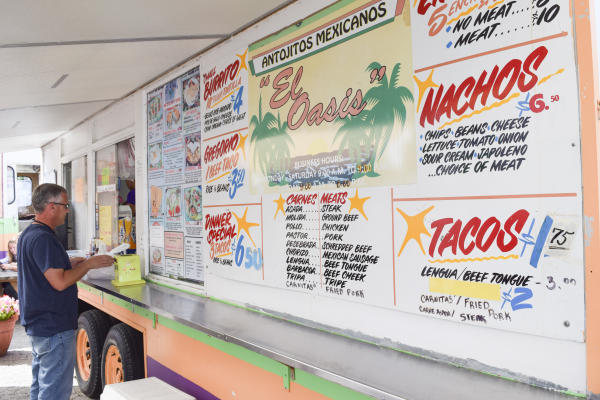 Good thing the Lansing area has one of the best Mexican restaurants on wheels. Family owned and operated, their recipes are passed down through the generations and exemplify the tastes of traditional Mexican fare! Find this truck in THREE different locations in the Lansing region, giving you no excuse to not try the cuisine that locals are raving over.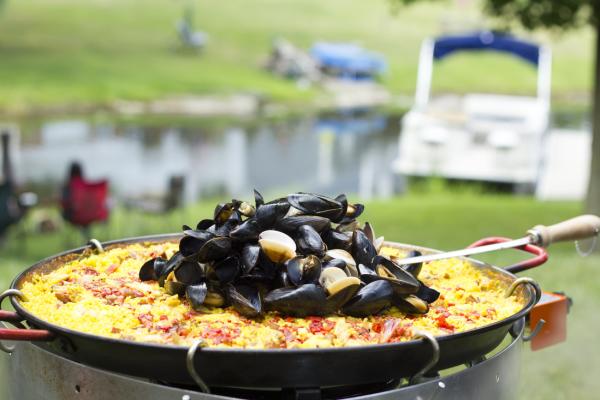 Fire & Rice Paella is a traveling food truck and catering collaboration ready to take on any occasion, whether that be your next holiday party or backyard social! Spanish Paella is a traditional Spanish dish made from rice, saffron, vegetables, seafood, and meat prepared in a large shallow pan over an outdoor fire. Follow their Facebook for updates on their upcoming locations and invite your friends and family to enjoy the Fire & Rice experience.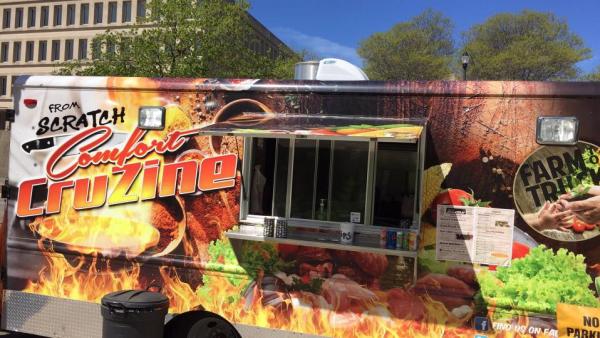 Hummus, falafel, pita, I will indulge in anything Mediterranean-inspired (vegetarian of course!). What makes From Scratch rememberable isn't just their flavorful lebanese cuisine made fresh on-site but their friendly service. Customers continue coming back for Bariaa's sweet smile as well as their sweet baklava!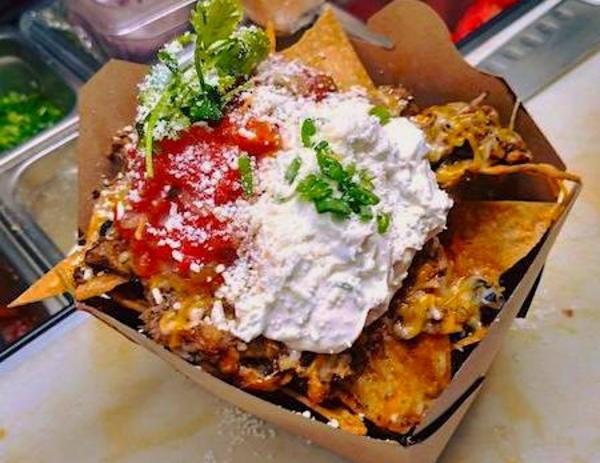 Make your way to Mason for a memorable food and brew combo! The Good Bites food truck pairs up with BAD Brewing Company, providing you with unique flavor combinations like mac-n-cheese pancakes and a dessert burger covered in strawberries and beer chocolate sauce. Pair that with one of their beers or ciders on tap and you have yourself an unforgettable spread!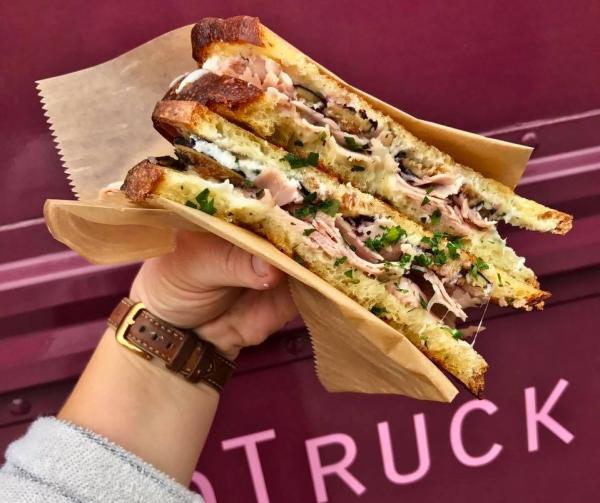 For all the organic, gluten free and vegan connoisseurs out there (a.k.a. ME), this meal on wheels is for you! Usually found in REO Town or at East Lansing's Ellison Brewery, this pink truck has taken over the Lansing food scene with its versatile food menu, suitable for all palettes. My personal favorite, the fried brussel sprouts, YUMMO!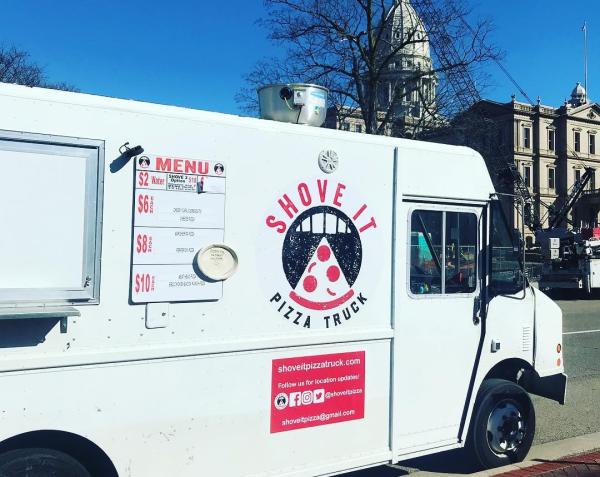 Formerly known as Pie Hole Pizza Truck, Shove It is taking the Lansing area by storm, feeding people's pie holes one pizza at a time! Whether you want your pizza covered in Nutella, buffalo sauce or habenero honey, Shove It has it all. Check out their Facebook page every Sunday night for updates on where you can find their truck throughout the week and don't miss out on their Shove 2 deal for a chance to savor more than one of their money-making creations!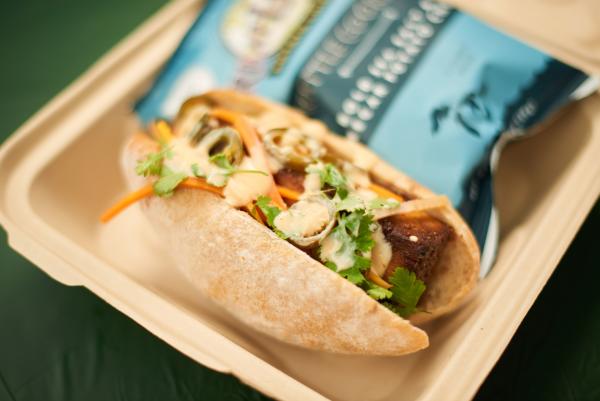 The Purple Carrot was launched in 2013 as Michigan's FIRST farm to truck food stand and it's still thriving. Even making its way to the screen as a feature on Guy Fieri's Diners, Drive-Ins and Dives! The Purple Carrot uses locally sourced ingredients to create seasonal innovative menus. You may have spotted this truck outside of Red Haven, the restaurant that started the farm fresh phenomenon but to experience the food on the go yourself, find their weekly locations here.
Events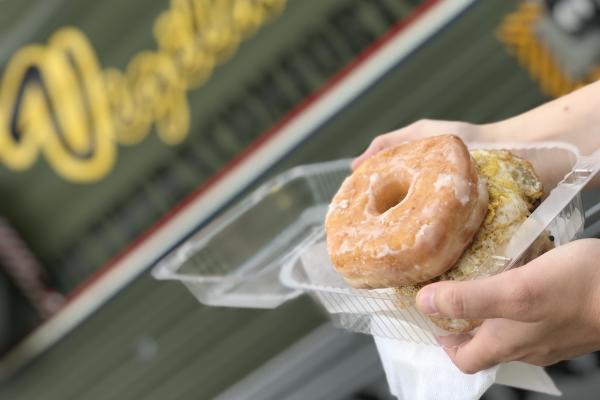 Can't decide between pizza or pita? No worries. You can get it all at The Grand Experience. The Grand Experience is a weekly event serving up tasty cuisine for your enjoyment at both lunch and dinner, all summer long. Lansing City Market will host food vendors, local musicians, yoga classes, kayaking and more, each day throughout the week! Make sure to check out the new ArtPath for a limited time along the river trail.
Get ready for Meridian Township's 2nd Annual Food Truck Rally, bringing the best gourmet food trucks Michigan has to offer all in the Meridian Mall parking lot. Around 50 food trucks will be joined by live music, beer and wine tent and a family fun festival. Come taste amazing food all in one location from trucks all over the state.
The Food Truck Rally will run from 11:00 am to 10:00 pm along Central Park Drive, behind the Meridian Mall.  
Save room for even MORE food trucks any day of the week throughout Lansing:
HQ Vigilante
The Smoke N' Pig BBQ