Looking to take a night off from cooking? Or simply want to support the local hospitality industry by getting a take out meal for the whole family? The Greater Lansing restaurants below are offering delicious family style options for curb side pick up, take out and/or delivery. Family style meals typically feed 4-6 people. Please contact restaurant directly for details.
Info compiled April 7, 2020
1500 W. Lake Lansing Rd., East Lansing  |  (517) 337-1500  |  Menu
5100 Marsh Rd., Ste. A1, Okemos  |  (517) 349-7500  |  Menu
Large groups will appreciate the fresh sushi bundles offered at Maru. Your choice of a sharing plate, two simple or veggie rolls, two Maru signature rolls and fried rice for $55. Available for lunch and dinner Monday, Wednesday and Sunday.
---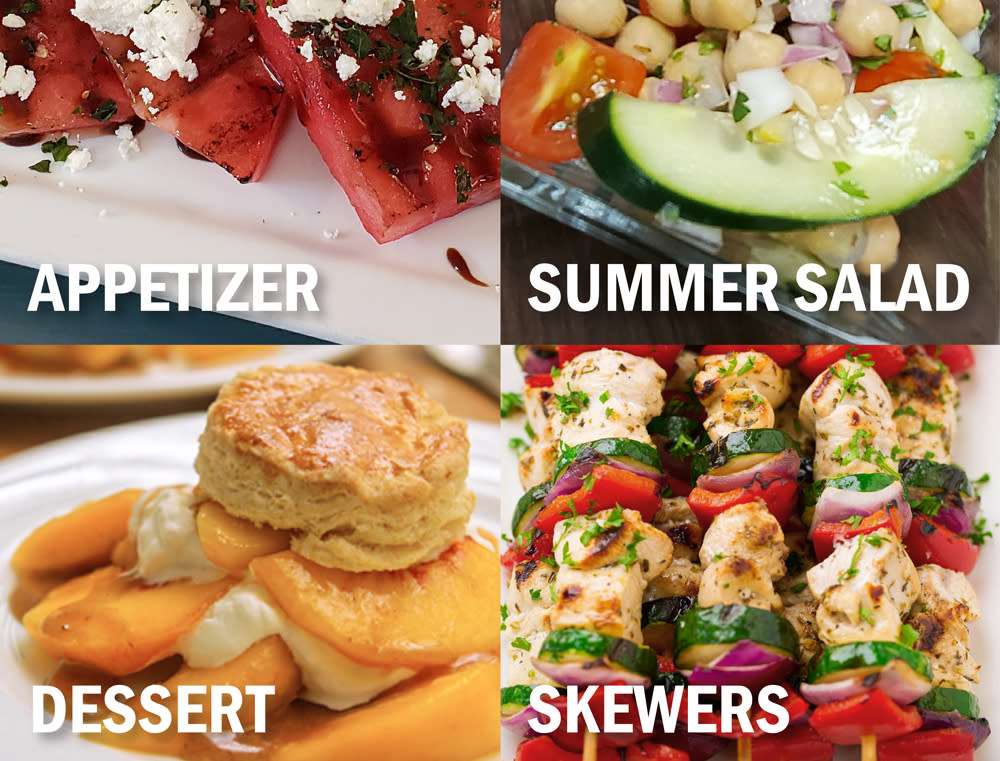 Inside Crowne Plaza, 925 S Creyts Rd, Lansing, MI 48917  |  (517) 323-4190  |  Facebook
Bordeaux's grill kit is calling your name this week 🌞 Everything you need to cook up four-courses of summer goodness at home! [Oven instructions included as well] Simply email: yourfriends@bordeauxlansing.com to place your order for curbside pickup.
---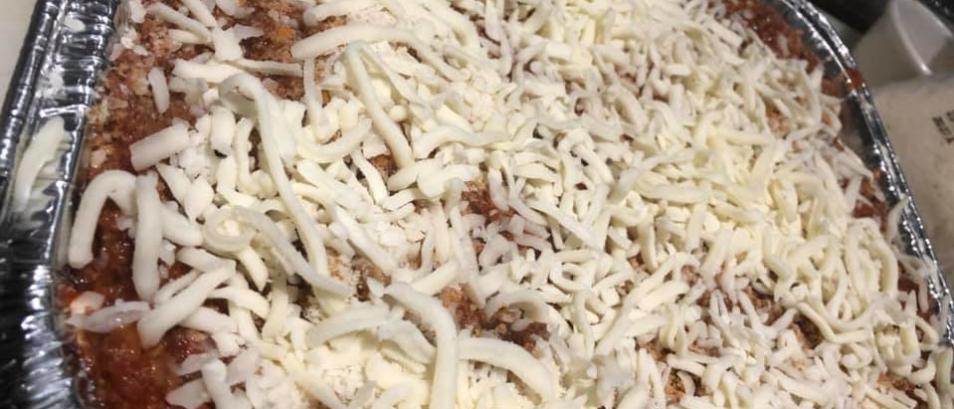 115 North Bridge Street, DeWitt  |   (517) 668-6004  |  Facebook
Big Guy Foods and Looking Glass Brewery are offering a "Family Meal Deal of the Day." Everything from catfish po boy sandwiches to lasagna (pictured) and chicken dinners. Call or see Facebook page for daily deal. Craft beer to go as well.
Daily Family Meal Deals - 3 - 7 p.m.
Lasagna Dinner* - A tray of Meat Lasagna (layers of beef bolognese and whole milk ricotta), Salad and Garlic Bread sticks for $29.95. Feeds 6-8 people. *Sample deal. See Facebook for daily special.
Also KIDS EAT FREE if ordering other carry out meals (some restrictions may apply).
Please call 517-624-2355 or text 616-920-0768 food orders in ahead of time so that they'll be ready when you arrive. They will fill any cleaned howlers or growlers that you have or you can buy them from Looking Glass if needed. Email any questions to lookingglassbrewingco@gmail.com.
---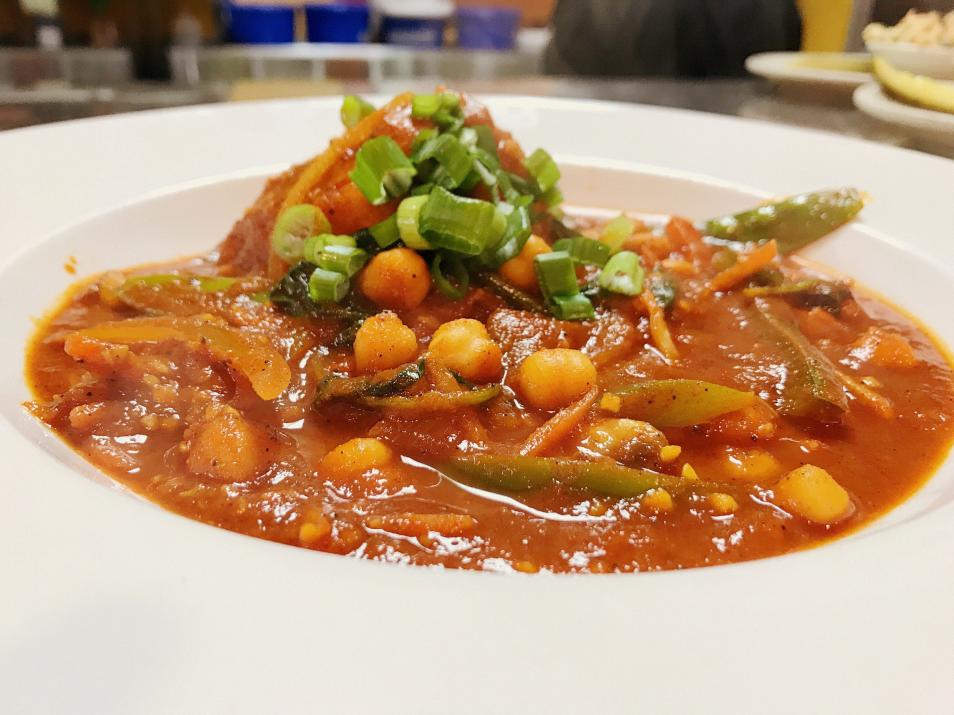 1419 E. Michigan Ave., Lansing  |  (517) 316-2377  |  Facebook  |  Menu
Family-Style Meals are available for pick up each night. Orders are taken from 10 am - 1 pm each day with pick ups scheduled from 5-7 pm each night. There is a limit of 40 meals per day, so as orders fill up fast they can schedule orders for future dates.
Choose your meal and size:  $28 feeds 4, $40 feeds 6, $50 feeds 8. All meals come with salad and bread & butter
Ethiopian vegan stew with sweet potato mash (pictured)
Shrimp Voodoo Pasta with garlic toast
Salmon with dill sauce and rice
East Side chicken with rice
Tenderloin stroganoff with rice
Pork Souvlaki with mash
Marinated Skirt steak with mash
Also, if you would like beer or wine, they are offering 50% off on all takeout bottles of wine and growlers filled for $10 each (you must bring your own).
---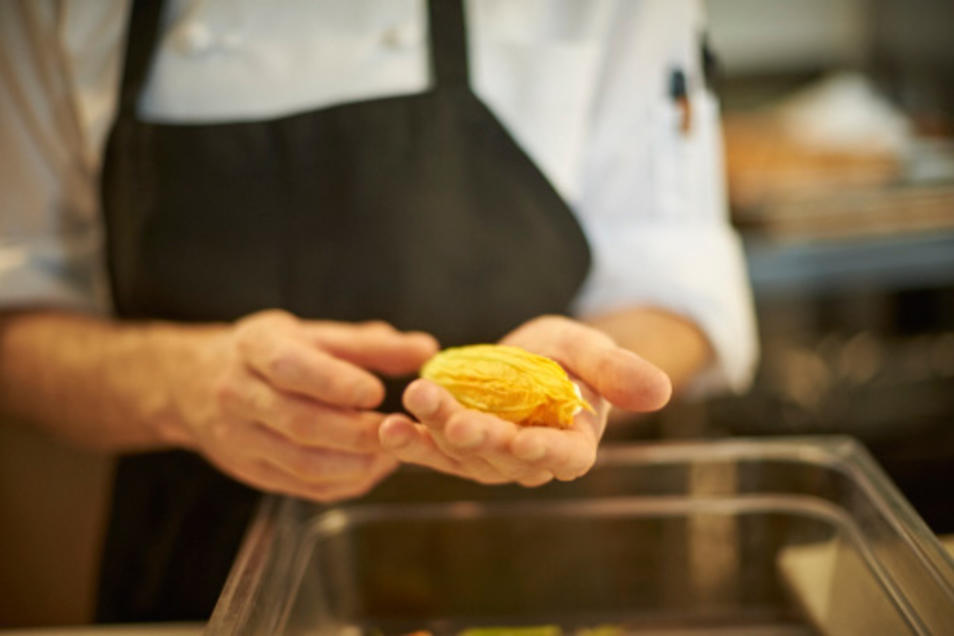 Sublime Family Meals range from roast pork loin to a tempeh taco bar and lamb ragu. Meals can be made for two or six people. Large meal prices start at approximately $55. Harvest Boxes full of items from Red Haven's local suppliers are also available. A produce box starts at $28. The number of orders are limited and must be placed in advance.
Email nina@eatredhaven.com or call 517-679-6309 to reserve yours today!
---
Good Truckin' Diner
1107 S. Washington Ave., Lansing  |  (517) 253-7961  |  Details on Facebook
Offering take and bake options of all kinds such as trays of pasta, quiche, bread pudding, vegan southwest casserole (pictured) and mac n' cheese. Take and bake items vary day to day, please see Facebook for details. Full menu also available from 8 am - 2 pm daily.
Vegan or vegetarian? Contact Good Truckin' Diner for options!
---
2975 Preyde Blvd, Lansing  |  (517) 482-3474  |  Menu

Mitchell's is offering family style meals sure to please. Ask about Chef's Daily Features and "Happy Hour at Home" offerings.
Family meals serve four people and include featured salad of the day, sourdough bread and one slice each of carrot cake and key lime pie for sharing. For fastest curbside service, please pre-order by 4 pm if possible.
Family Fish & Chips - $49
Family Shrimp Scampi Pasta - $49
Family Blackened Chicken Pasta - $49
Family Cedar Roasted Salmon - $55
Family Maryland Style Crab Cakes - $59
Family Crab Stuffed Salmon - $59
Family Lobster Tails - $89
---
McAlister's Deli
2901 Preyde Boulevard Lansing  |   (517) 482-3354  |  Order Online/Menu Details
Family Meals - All serve four people and come with your choice of family sized side and a gallon beverage for $38.99 each.
Mac & Cheese Family Meal - Four cheesy portions of McAlister's Mac & Cheese complete with our favorite toppings served on the side: McAlister's Chili, Applewood smoked bacon, steamed broccoli and tomatoes.

Spud Max™ Family Meal - Four double-sized McAlister's baked potatoes complete with our favorite toppings served on the side: Black Forest ham, Smoked turkey, Applewood smoked bacon, cheddar-jack cheese, black-olives, green onions, sour cream and butter.

Grilled Chicken Salad Family Meal - Four entrée-sized portions of McAlister's Garden Salad topped with grilled chicken, Applewood smoked bacon, cheddar-jack cheese, tomatoes, cucumbers, and croutons served on the side.

McAlister's Club Family Meal -  Four McAlister's Club sandwiches with Black Forest ham, Smoked turkey, Swiss and cheddar cheese, tomatoes, spring mix, mayo and McAlister's Honey Mustard on sliced wheat bread. Comes with your choice of a family-sized side  
---
Lil G's
2459 Ontario Dr, St Johns  |  (989) 545-7090  |  Menu
Daily Take and Bake Specials - call anytime after 11:30 am or see Facebook page to learn special of the day. Sample specials include:
Fettuccine Alfredo - a 8 x 8 pan of Fettuccine Alfredo for $22 (you can add chicken or shrimp for $5), Comes with salad and bread for four people.
Lasagna - comes with salad and bread. Feeds four - $25
Gluten-free/grain-free available! May charge an additional fee.
---
Red Lobster
3130 E. Saginaw St., Lansing  |   (517) 351-0610  |  Order online
Family Meal Deals serve four people and include offerings such as popcorn shrimp, crab linguini Alfredo, salmon, sirloin and more! See website for complete list of meals and to place your order.
Popcorn Shrimp - Bite-sized popcorn shrimp served with cocktail sauce, two family-size sides and eight Cheddar Bay Biscuits®. Serves 4. $30.99
Crab Linguini Alfredo - A family-size serving of Crab Linguini Alfredo served with eight Cheddar Bay Biscuits®. $36.99
Salmon - Four pieces of Atlantic Salmon served with two family-sized sides and eight Cheddar Bay Biscuits®. Serves 4 $39.99.
Sirloin - Four peppercorn-seasoned 7 oz. sirloins served with two family-size sides and eight Cheddar Bay Biscuits®. Serves 4. $45.99
---
PF Chang's
2425 Lake Lansing Rd., Lansing  |  (517) 267-3833   |  Order Online
Family meals can be customized for two, four or six people. Build your perfect meal from a selection of classic dishes. Meal for four is $52. Choose from: 1 Lettuce Wrap, 1 Soup, 1 Noodles & Rice and 2 Main Entrées.
---
Cheddar's Scratch Kitchen
5719 W. Saginaw Hwy, Lansing |  (517) 323-4963  |  Menu
The scratch-made meals are packaged up To Go and ready for the whole Fam to enjoy. Try the famous chicken tenders! Family Bundles start at just $19.99!
Photo credit: Maru, Bordeaux, Big Guy Foods, Soup Spoon Cafe, Good Truckin' Diner, Tom Gennara and GLCVB