A person's life really changes when they have children. Not only the diaper changes and midnight feedings but the choices made every day. From work to leisure time, pretty much everything I do now is at least a little different. Since I was double-blessed with twins last July, my leisure perspective has really shifted. Some of the events my husband and I used to attend for fun are not so baby friendly. Some of the new things we do with the babies are things we never would have done before. It's a whole new world and we're learning as we go. Lucky for my husband and I, the Greater Lansing area is full of great things to see and do whether you are alone with your hubby or toting twins.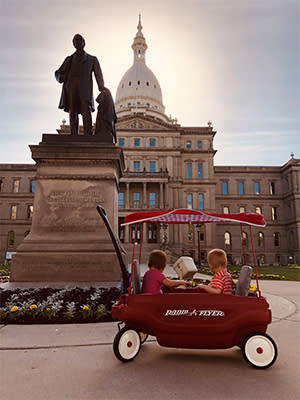 Some of my favorite things to do before the babies was to check out Greater Lansing's festival scene and sampling great craft brews. Some of our favorites were:
Now that we have the babies, we're doing a bit less drinking and live music and more walks in natural spaces, farmers markets and museums. Some of our favorites have been:
-Fenner Nature Center Walking along over 4 miles of their beautiful nature trails.
- Lake Lansing Preparing a picnic and sitting on the beach is a wonderful way to spend a Sunday.
-East Lansing Farmer's Market on Sundays – grabbing food from the vendors and food trucks and setting up a picnic area. It's the fastest way to spend 3 hours with their playground area and open grassy fields to roam.
-Lansing River Trail – Hiking with the stroller! Given that is stretches over 20 miles, we often pick this up in different locations around town for a change of scenery. However, our favorite place to pick up the trail is downtown Lansing by Impression 5. We love heading north towards Old Town and this time of year is the best because you admire Lansing Art Gallery's ARTPATH which features 20 local artists and their phenomenal art work that is site specific along the trail.
-Impression 5 – Bubble-making is the coolest! Although they are still a bit young to enjoy everything they offer they love going with their cousins.
-Lansing Lugnuts– Attending a sunday game works for us because game times often fall in the early afternoon so it coincides with nap schedules. The kids love all the action!
this Fall we are looking forward to: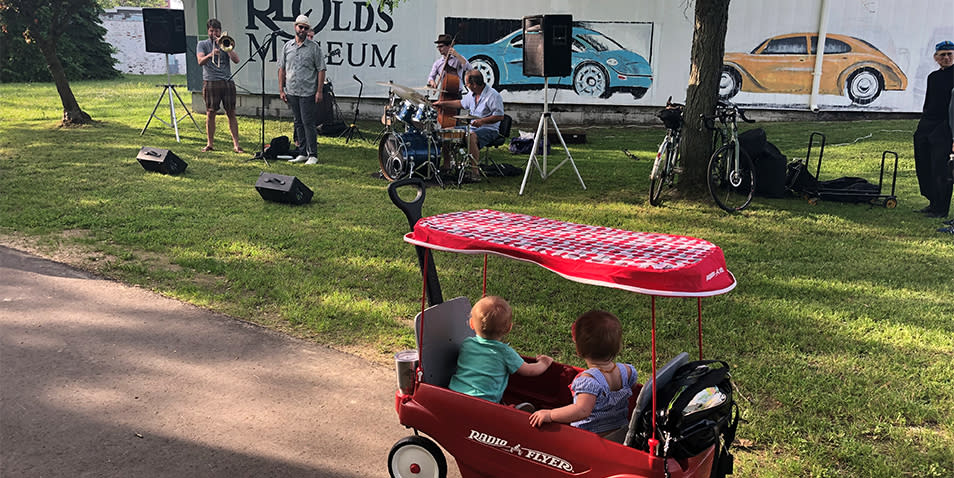 Needless, to say, we are definitely a family who takes advantage of the amazing opportunities here in our own backyard. I keep the Family Fun Guide handy and if we have a free weekend, you better believe it there is a festival or attraction here in the Greater Lansing area that is offering something spectacular - we will be there.
As you can see, when headed to a meeting or event in greater Lansing, whether you are solo or have the family in tow, there is plenty of things to do both mid-week and on the weekend. Its just one more reason that Greater Lansing is a great choice for business and pleasure.
What else would we all enjoy as a family? What festivals and attractions have I missed?