Greater Lansing's Virtual Vacation
Dreaming of a summer weekend getaway? We are too! So while we all have some extra time on our hands, we've compiled a list of Greater Lansing attractions offering virtual tours, activities, classes, videos, Facebook live events and more. All designed to inspire your virtual vacation dreams.
Check back often as this list continues to grow! See something we missed? Email us! Information was compiled in mid-April and updated on May 19, 2020.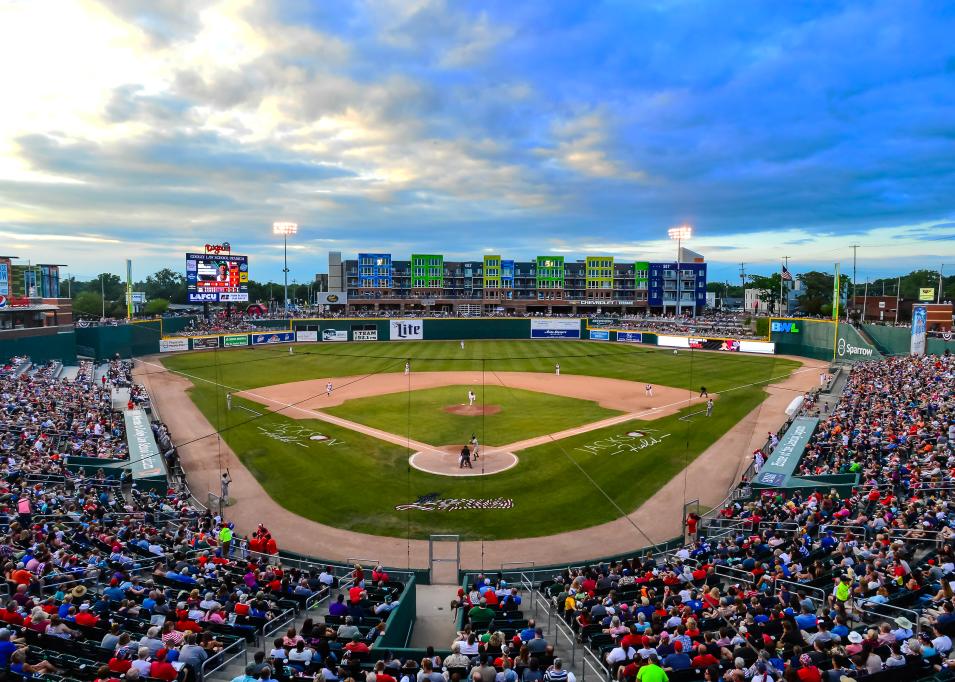 The Lansing Lugnuts are getting creative with their 25th season. From coloring pages to fan photo contests and a broadcast of a faux opening day game, the Lansing's minor league baseball team know how to keep folks entertained. Check out their Facebook page for updates and virtual events.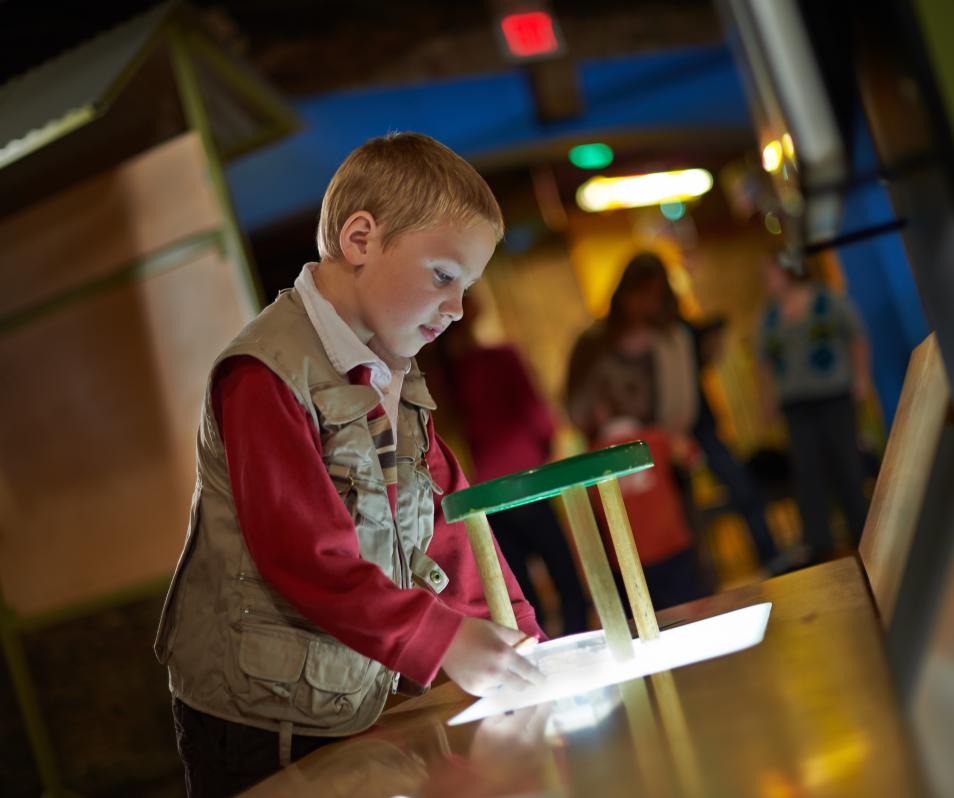 STEM at Home webpage full of family-friendly activities to explore at home that focus on key scientific concepts from the main exhibits.

Weekly Science Investigations via Facebook Live (Wednesdays at 1 p.m.) where one of the educators presents a live experiment you can follow along and do at home.

Discover science facts outside of Impression 5 along the River Trail – those switch out each week. Folks walking on the River Trail can also interact with the vertical sundial to determine the time of day. 
Visit the Facebook page for Preuss Pets to watch their Sunday Story Videos.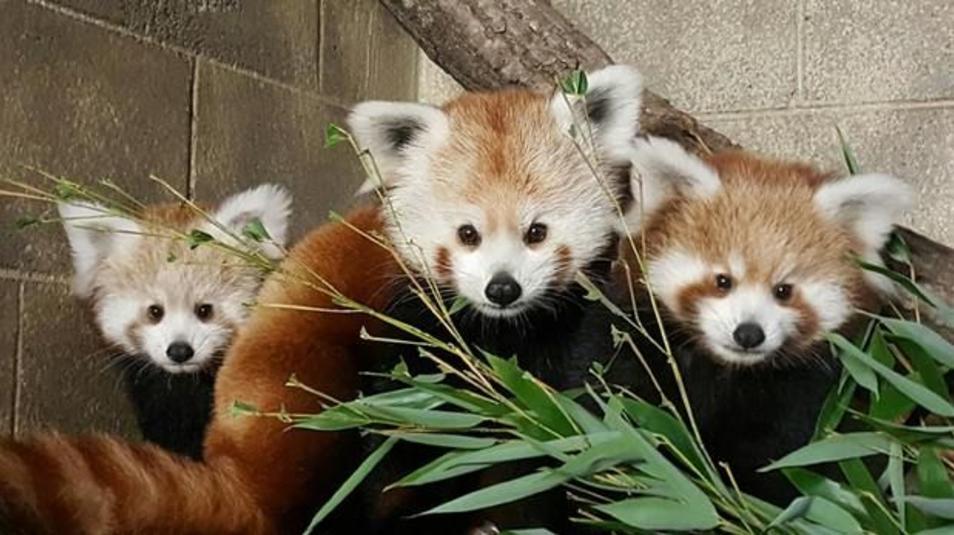 Who doesn't enjoy watching frolicking baby animals? Potter Park Zoo has baby kangaroos, otters and of course, everyone's favorite rhino Jaali. Find videos on their Facebook page and detailed info on all of the animals at the zoo on their website. Ideal for parents looking for remote learning curriculum.
In addition to the virtual tour of their facility, they've also produced the Open Art House, Art Scholarship Alert and Michigan Collegiate Art Exhibitions online. People of all ages can join the online drawing series!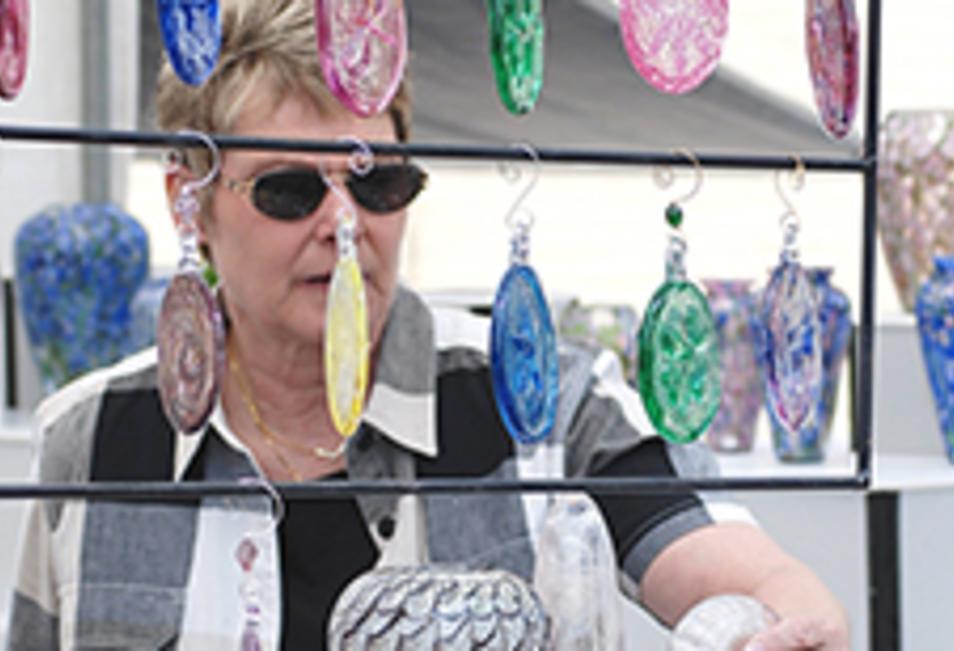 The East Lansing Art Festival's website includes links to the 2020 exhibiting artists' websites allowing festival patrons the opportunity to support artists by shopping online. Each week, leading up to May 16, different art mediums will be showcased on the ELAF social media accounts.
Additionally, on Saturday, May 16, a full day of live-streaming art offerings will be hosted on the ELAF Facebook page. The offerings will include online musical performances, online artist demonstrations, online demonstrations for at-home children's art activities, artist award announcements and more.
Love a thrill and bummed you're stuck at home? Check out the antics and videos of the High Caliber crew!
Community Art Contest - High Caliber carting is expanding their facility to include an activity just like Fowling, but they call it Pigskin Pins. You throw a football at a set of bowling pins that are on a platform. They built 50 of the platforms and have decided to give them to local artists to decorate. The art will be posted online to be rated by the public for a winner to be chosen. They are offering cash prizes for 1st, 2nd, and 3rd place; $100, $250, and $500. Contest began April 13. Want to learn more? Check out this video or email Julissa Munsters at julissa@highcaliberkarting.com.
Wharton Center is premiering two to three videos per week. These range from:

MSU Extension Gardening Classes  |  Fridays at 10 a.m.  |  Register Here
As we all practice social distancing and simultaneously get excited for spring, now is the time to readjust our sails and embrace virtual learning. "Cabin Fever Conversations" is focused on lighthearted, but educational conversations about gardening. There will be one featured guest per session who has some exciting specialty like seeds, houseplants, pollinator health, etc. They will be using Zoom for these conversations. Each session will be under one hour. They will also be live streaming these videos on the Gardening in Michigan Facebook group Previous classes included: Seed Saving and Houseplants.
The MSU Community Music School is ensuring that music education and music therapy are still being offered to people of all ages and abilities – just through a different format. At this time, CMS is offering online private lessons for adults and youth, as well as individual music therapy sessions. Check cms.msu.edu/el for more information.
The Lansing Symphony Orchestra is launching a new concert series, "LSO at Home". While we may not be able to gather right now for a traditional performance, the musicians and staff are committed to making the music play on. Join them from the comfort of your home and enjoy audio and video from the new series, including previous concerts from the LSO catalog. Find all performances on their website.
LSO Kids "Tune in Tuesdays" - Tune in Tuesdays at 2 p.m. to meet marvelous LSO musicians, spot local celebrity music teachers, and learn an awesome activity you can do at home.
LSO Thursdays - Every Thursday at 5 p.m., they will feature an all new video from LSO Musicians - filmed right at their home and brought to yours!
LSO Repeats - Join in at 7:30 p.m. on Saturdays for a performance from the LSO archives.

The Michigan Supreme Court Learning Center is engaging audiences virtually in lots of ways.
Take a step back in time and learn about the city of Mason's history in this video. Mason by the Sycamore tells the story of Mason, Michigan's history from geological formation through the mid-20th century.
Greater Lansing Potters' Guild
The Greater Lansing Potters' Guild shares this video on the process of making pottery. Allowing viewers to see what happens on a daily basis at the guild.
Libraries
Your local library is offering a wealth of info.From special programming to audio books and moivie/TV shows check out their digital offerings.
Stay home, stay safe, stay smart! LCC offers a series of classes via Facebook to keep young learners engaged and entertained.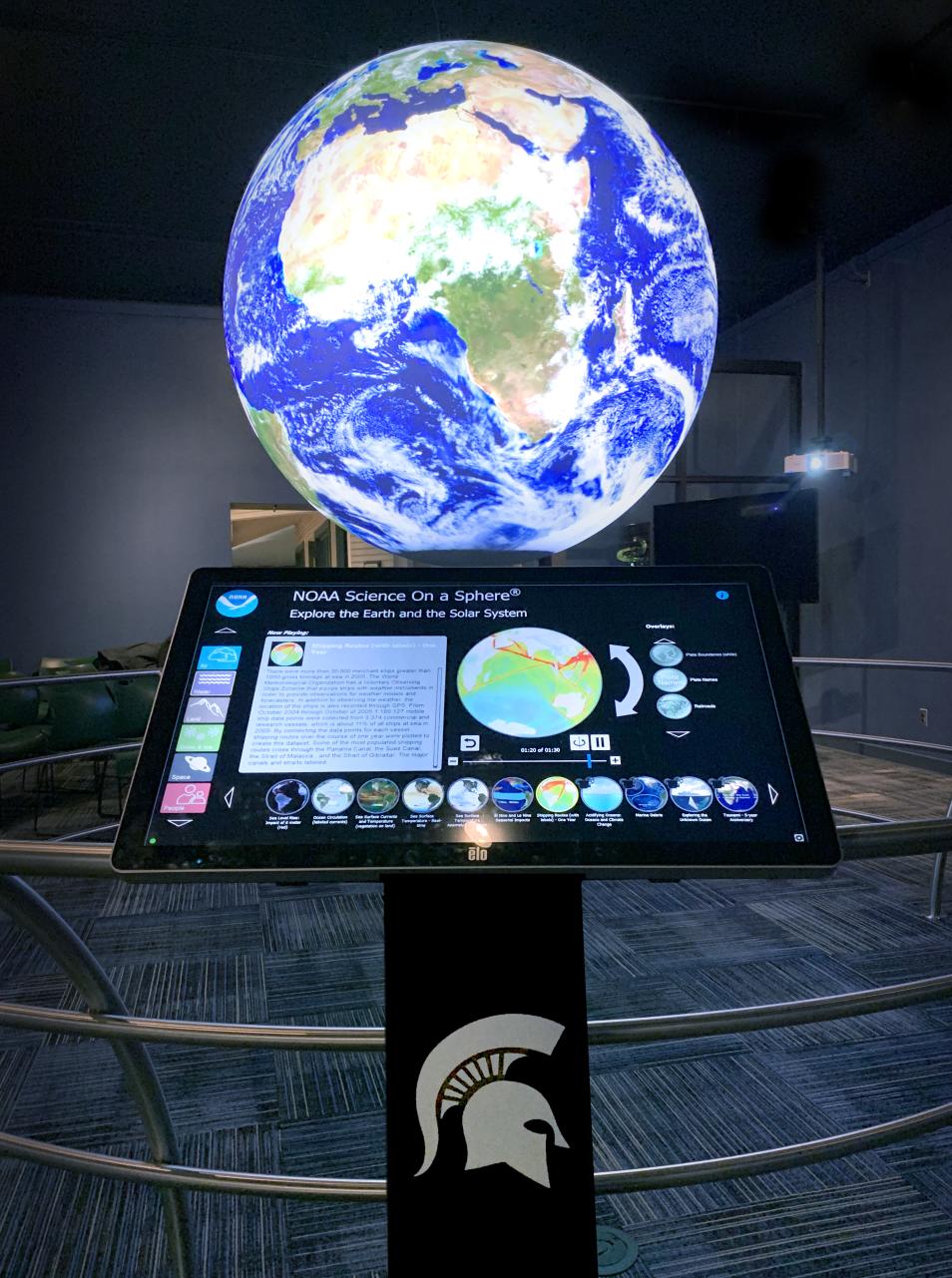 Virtual Learning & Activity Resources. Find links to MSU Museum resources and great things that other museums are offering right now.
Stay connected on the Museum's social media pages too. Join their Science On a Sphere Facebook Watch Parties on Wednesdays at 3:00 PM (EDT).
Take a virtual tour of the glorious State Capitol building. Videos and more available on their Facebook page. Perfect for students studying Michigan history as part of their distance learning curriculum.
Abrams Planetarium is running a series of virtual programs. Follow them on Facebook to see story times, experiments, Meteorite information sessions, virtual Planetarium shows, and other special events.
Woldumar has put together videos of two of its trials that can be viewed on their Youtube channel or on their Facebook page. It's a wonderful way to take a quiet moment in nature even if you can't leave your house for a hike.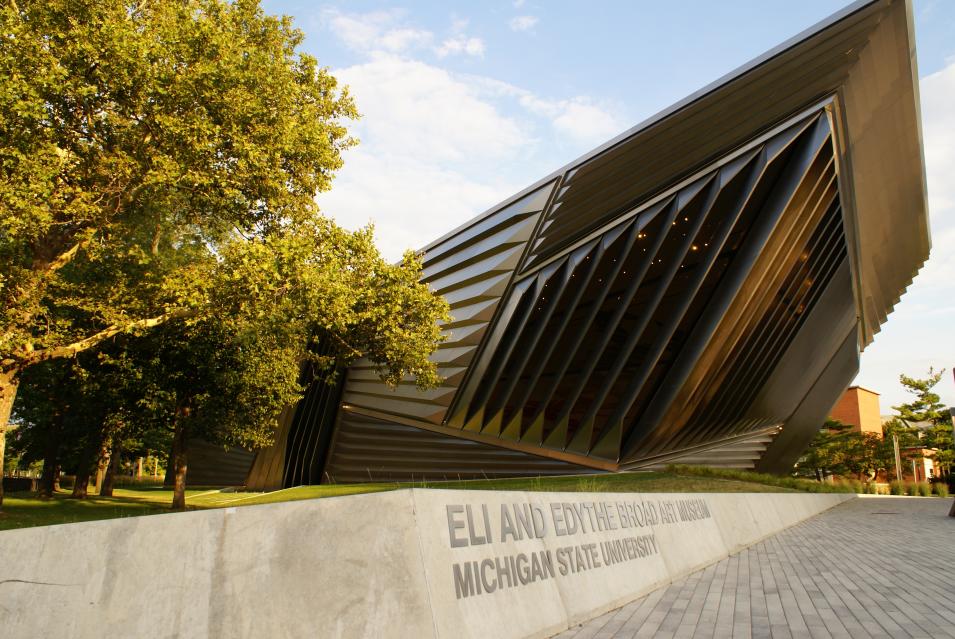 Join the MSU Broad for Studio (in)Process Live for art-making projects where you can follow along, or simply watch and learn. Tune in Thursday nights at 9 pm, live from the MSU Broad and MSU Broad Art Lab Facebook pages!
For families, the MSU Broad is bringing Family Day online! Join the Families at the Broad free membership program and receive Family Day activities you can do together each month with materials you have in your own home.
Join the MSU Broad online this summer for Sketchbook Club! The MSU Broad has planned art-making adventures for the month of July that children can join no matter where your family happens to be right now. Registration opens June 1.
Lastly, check out their social media and follow them on Facebook, Twitter, Instagram, and YouTube to experience live events, see highlights from their collection and exhibitions, get to know the team and more.
---
Virtual Tours
Find virtual tours to entertain the family during the "stay at home order" For a list with virtual tours of even more of Greater Lansing's greatest spots and attractions, visit our partners at Able Eyes and take a look!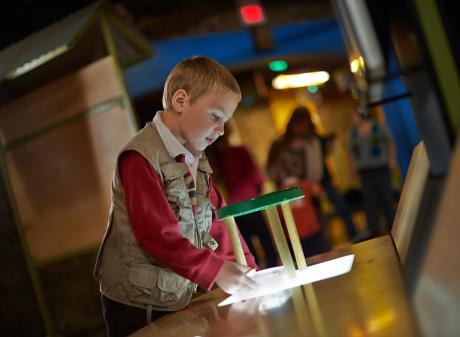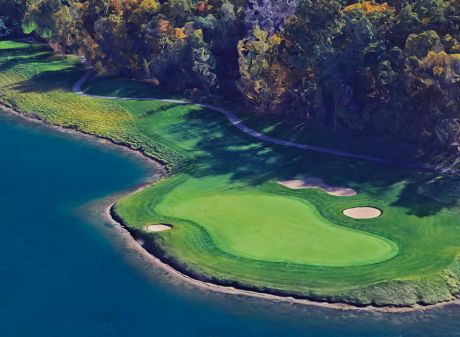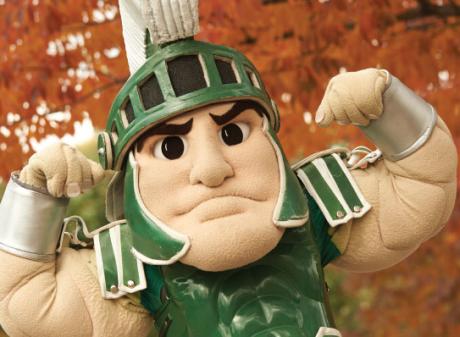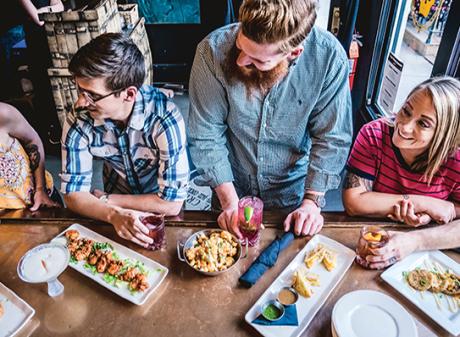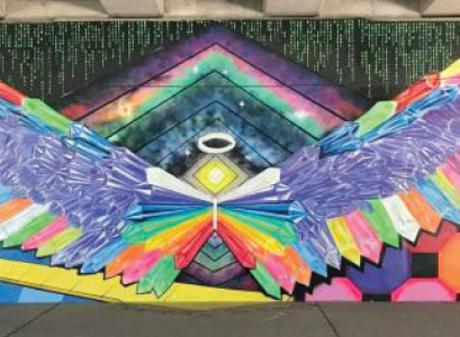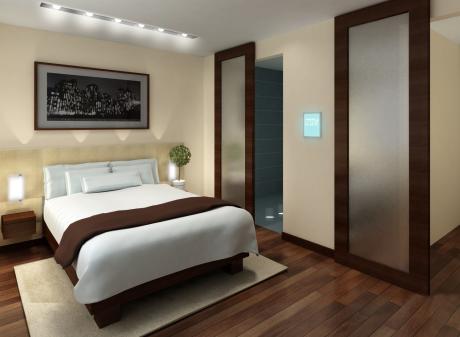 You might also like