For state associations, events are a key part of keeping members engaged. When you're deciding on a location, you're considering important factors that will get you the best attendance rates and overall satisfaction afterward.
Whether you're looking for a central location, a region with plenty to see and do during downtime, or access to government officials, it doesn't get better than Lansing, Michigan.
Here are five reasons Michigan's Capital City is an ideal destination for state association meetings and events. 

1. Michigan's State Capital
Hosting your state association meeting or conference in the state's capital comes with multiple benefits. With state legislators convening in the heart of downtown Lansing, your organization has the unique opportunity to get in front of Michigan senators and representatives.
Earlier this summer, for example, Michigan Realtors hosted their Capitol Day, with a luncheon on the lawn of the Michigan State Capitol and the opportunity for members to discuss pressing industry issues with state legislators.

2. Proximity to Michigan State University
Just ten minutes down the road from the capitol building, Michigan State University provides a variety of perks for event planners. From extra hotel rooms and versatile meeting spaces to diverse restaurants and multiple museums and other attractions, there is a lot to gain from hosting your event near a college town.
With hundreds of professors who are experts in their respective fields, the university also offers access to potential speakers.
"Our membership is looking forward to the annual conference coming back to Lansing in April of 2024. There are so many new and exciting things happening right here in the middle of the state. Our attendees will experience the Lansing Shuffle and the new Grewal Hall 224 for its closing event. The recently opened hotels in downtown will add to the convenience of holding a big meeting in Lansing too. Can't Wait!"
- Andrea Sundermann, Michigan Dental Association

3. Central Location
Lansing is within a 90-minute drive of around 90 percent of the state's population, which has proven to increase event attendance. This makes events far more cost-effective, as people on average don't have to travel as far or stay as many nights as they might for a less centralized location.

4. Downtown Hotels
Within walking distance of the capitol building, the Lansing Center is a versatile spot for conventions and events. The newly remodeled DoubleTree by Hilton, formerly the Radisson, connects to the Lansing center via a Skybridge that also has undergone recent enhancements.
Another walkable hotel is the Courtyard by Marriott Lansing Downtown, and less than two miles from the Lansing Center, two brand new hotels that are part of the Red Cedar Development Project recently opened between downtown Lansing and East Lansing.

5. Walkable Downtown
We get that it's not enough to just have nearby hotels. Attendees need options for dining and things to do! Downtown Lansing is home to numerous restaurants, including breweries, distilleries, cafes, global dining, and the new Lansing Shuffle, which boasts five (soon to be seven) different restaurants, two bars, a riverfront patio, meeting space, and of course, shuffleboard courts.
Nearby, attendees can explore Impression 5 Science Center, the R.E. Olds Transportation Museum, the 20+ miles-long Lansing River Trail, shopping, and new concert venues like Grewal Hall at 224.
Want to learn more about how the Lansing area and our team can enhance your event? Connect with our state association experts, Stephanie and Elaine!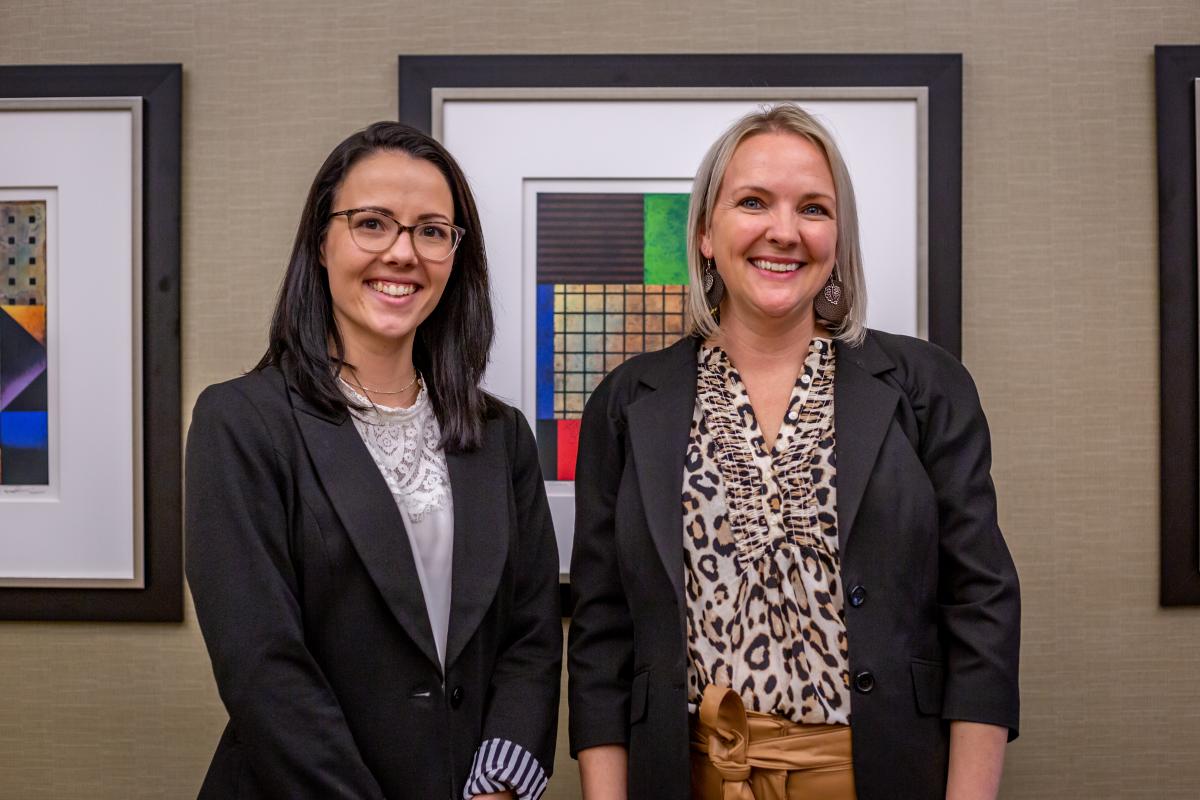 Connect with our state association experts!

Stephanie Wohlfert, CMP, CTA

Senior Sales Manager
Stephanie works with state associations and government markets.
Learn More About Stephanie

Elaine Unger, CTA

Sales Manager