Looking for an easy road trip for your weekend adventure? Greater Lansing's central location in the state makes it a popular drive-to destination. With wide open spaces and plenty of chill places, Mid-Michigan is the ideal safe and affordable retreat. Here are our top 10 picks that should be on your list to experience during your next visit!
Greater Lansing is safe and welcoming. Our hotels and attractions have taken the Greater Lansing Safe Pledge ensuring our visitors know our destination is taking precautions to keep everyone healthy and safe during the Coronavirus pandemic. 
We want you to be comfortable during your visit, and the outdoor activities listed below offer fun ways to enjoy mid-Michigan while keeping social distancing and safe practices in mind.

Tracing the banks of the Grand and Red Cedar Rivers, connecting parks, historic sites and urban activity centers for approximately 17 miles. The trail is ideal for running, biking and inline skating. Trail winds through the heart of downtown Lansing past Potter Park Zoo, Impression 5 Science Center and other family-friendly landmarks. Find a map and details here.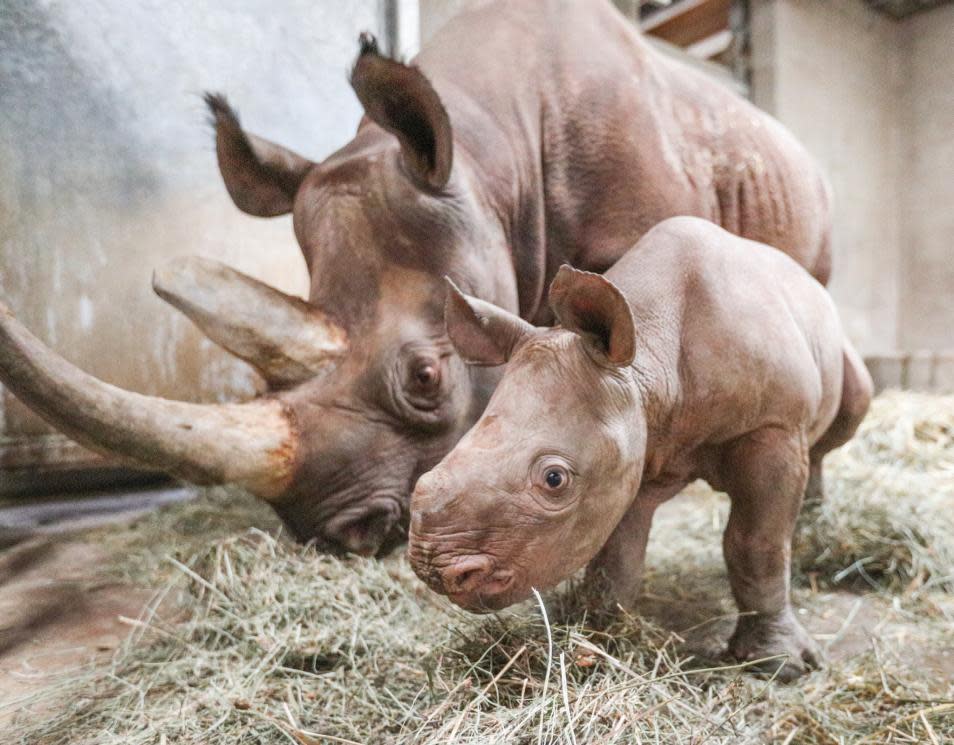 Celebrate Potter Park Zoo's 100th anniversary and see baby otter pups, kangaroo joeys and a rare black rhino calf. Make your reservation today! See website for details.

Picturesque garden for kids with a play area, koi ponds, hedge maze and foot bridges. Colorful themed gardens like Peter Rabbit Herb Garden, Butterfly Garden and more. Self-guided tours of the garden are free. *May be small fees for parking.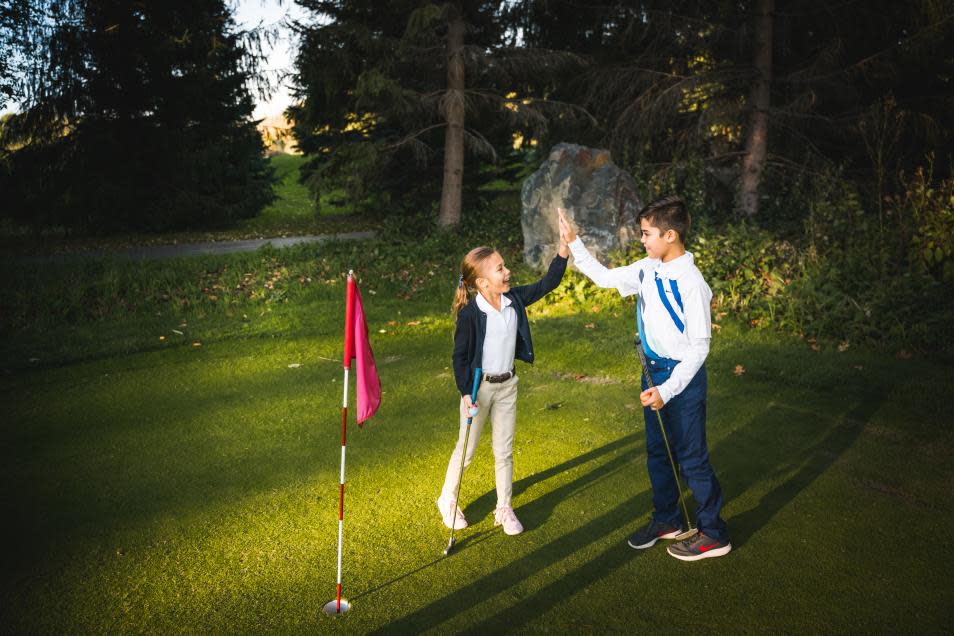 Enjoy Little Hawk putting course, one of only a handful in the state, that offers real grass, actual sand traps and waterfalls. No swirling windmills on this course! Located behind Hawk Hollow Golf Course. Playing time is approximately 90 minutes and costs $12 per person.

There's nothing better on a hot summer day than getting out on the water. River Town Adventures offers kayak and canoe rentals so the whole family can get out and explore the Grand River. See downtown Lansing from an entirely different vantage point! Find rental rates and more info here.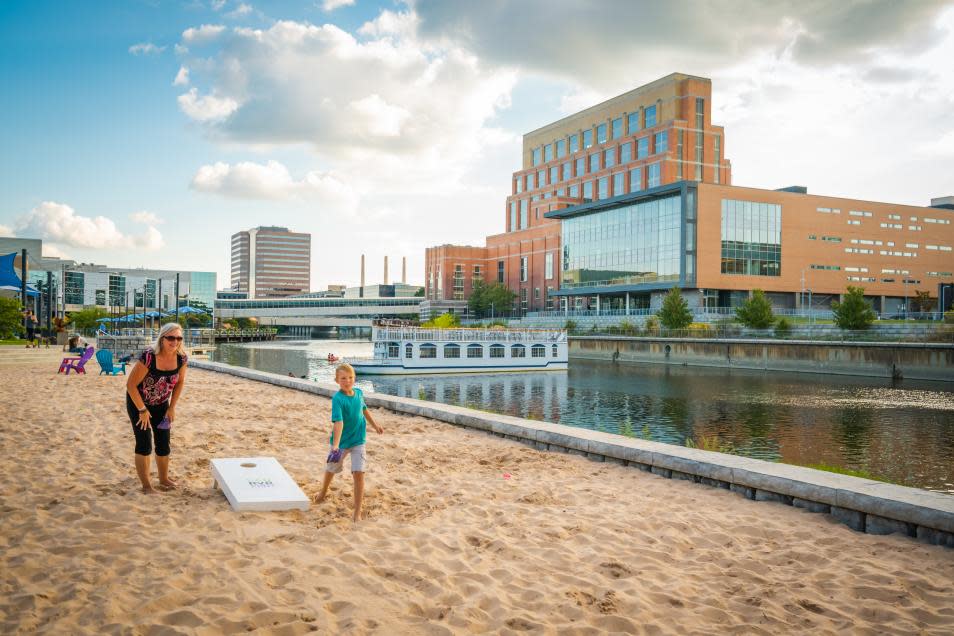 Dip your toes in the sand of the urban beach at Rotary Park, just steps from the State Capitol. The park offers access to the Lansing River Trail, a kayak/canoe livery, a fire pit, lighted forest and is the perfect spot for a picnic before exploring other downtown Lansing sights.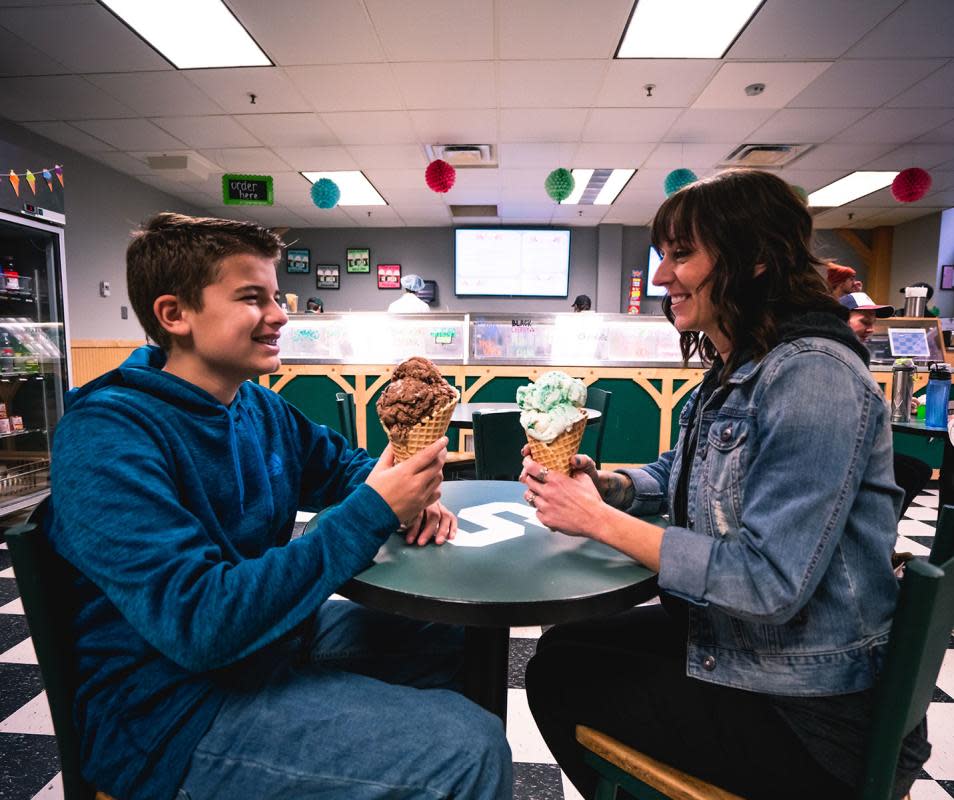 Find dozens of unique flavor combinations at the MSU Dairy Store. Ice cream is produced on-site, guaranteeing it will be the the freshest ice cream you'll ever taste. Open for carry-out.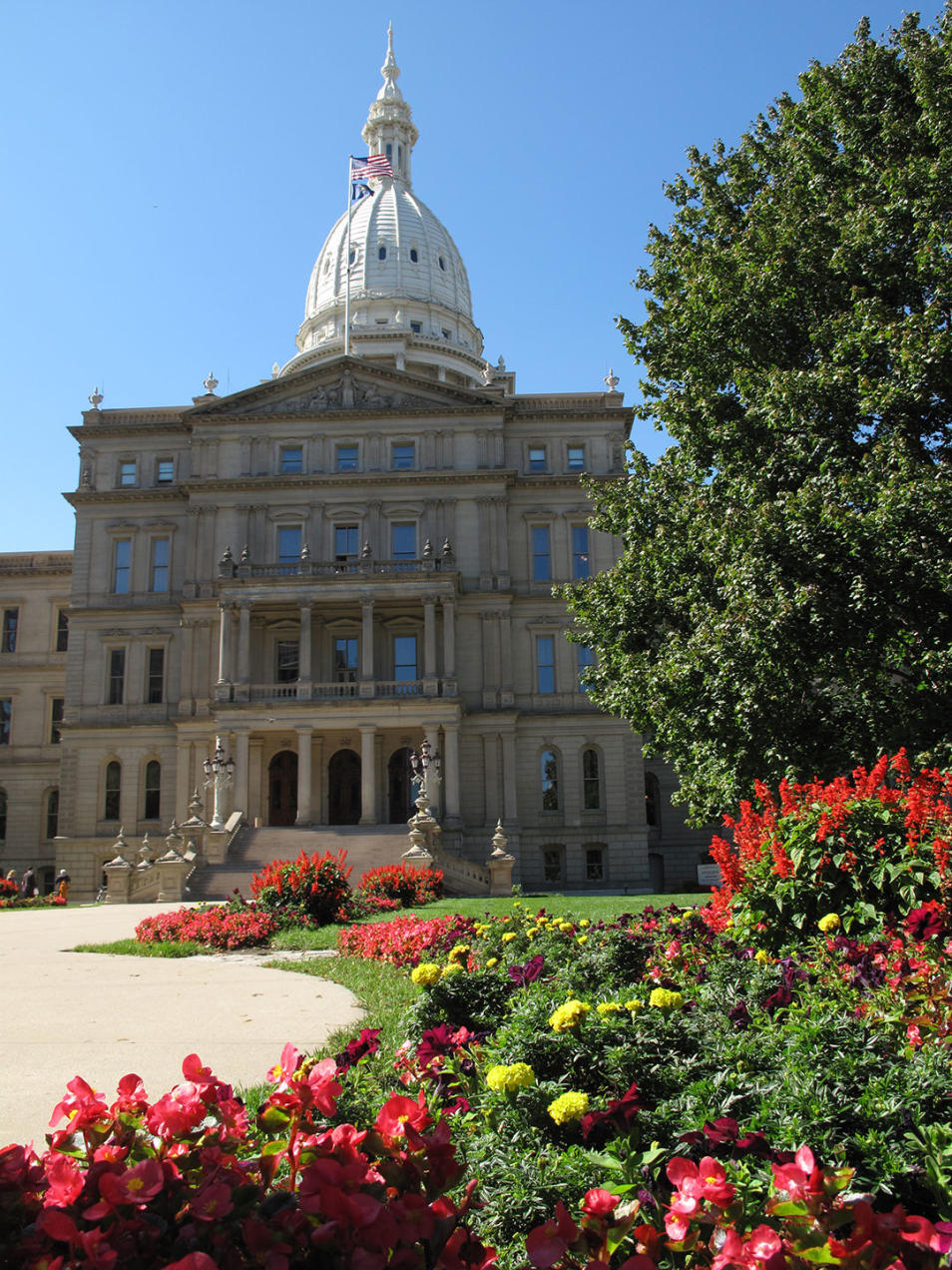 Step back to the Victorian era with a visit to Michigan's award-winning Capitol Building, designed by Elijah E. Myers, one of the foremost architects of public buildings. Construction of the Capitol Building took six years and contains over nine acres of hand-painted surfaces. Virtual tours of interior public areas are available.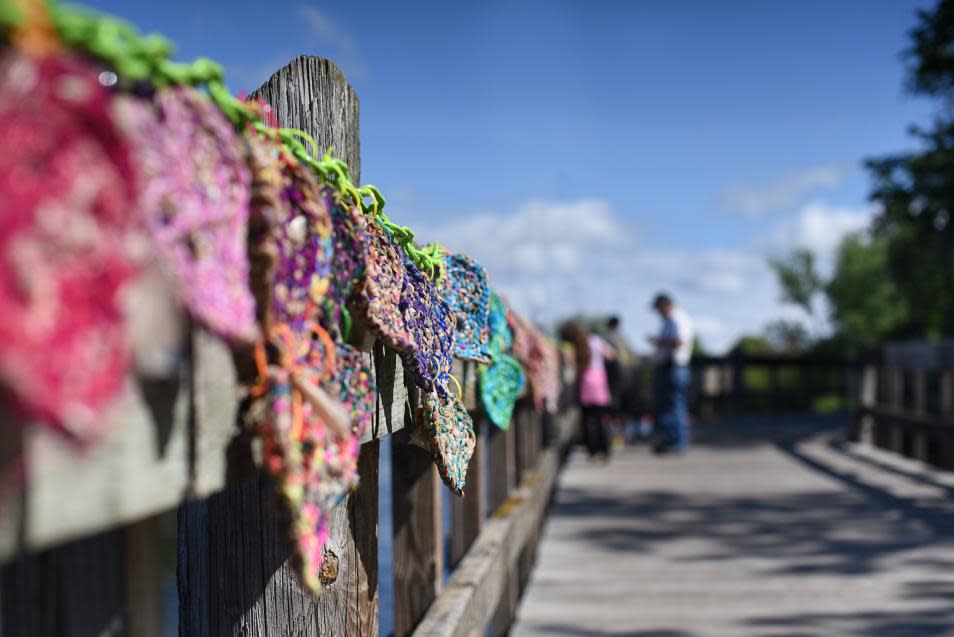 ARTpath highlights nearly 20 temporary, site-specific art works along a 3.5 mile stretch of the Lansing River Trail – from Old Town through downtown districts, to REO Town and beyond. Find a map and artist info here.

The Greater Lansing region is home to over 20 farmers markets throughout the season. Find everything from fresh produce to locally crafted items. Don't miss the markets on the Capitol lawn!
Photo credits: James Lenon, Tom Gennara, Jena McShane, GLCVB and Potter Park Zoo.