Burgers, the true American meal. Times have changed since the simple ground beef cheeseburger. From stuffed burgers to breakfast burgers, the options seem to be endless!
Now who said these burger discoveries had to be secluded to carnivores only? With vegetarian lifestyles becoming more common the burger has changed and has adapted to herbivores alike and these Lansing area restaurants do the veggie burger the best!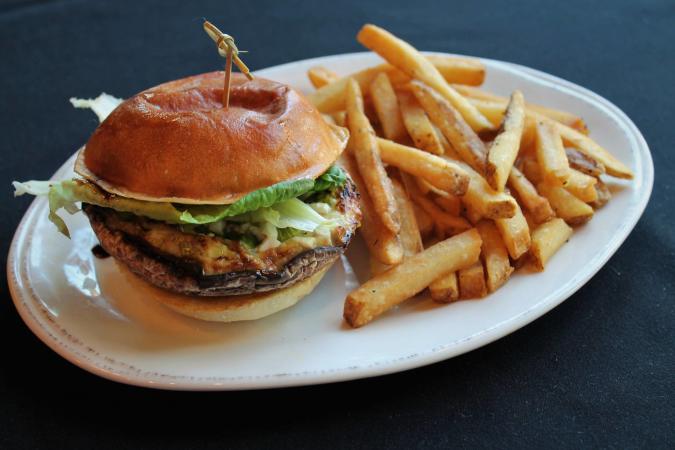 Recently rebranding to The Creole Burger Bar & Southern Kitchen, you can expect a pretty remarkable burger. Creole offers two different options of a vegetarian burger, the Impossible Burger and the Mushroom Burger. The Mushroom Burger (pictured above) is a leek and asparagus stuffed mushroom patty with sherry glaze, feta and romaine while the Impossible Burger is a vegetarian meat lovers dream with white cheddar, crispy potatoes, tomato, and olive vinaigrette. The best part is, you can sub an Impossible patty to any burger!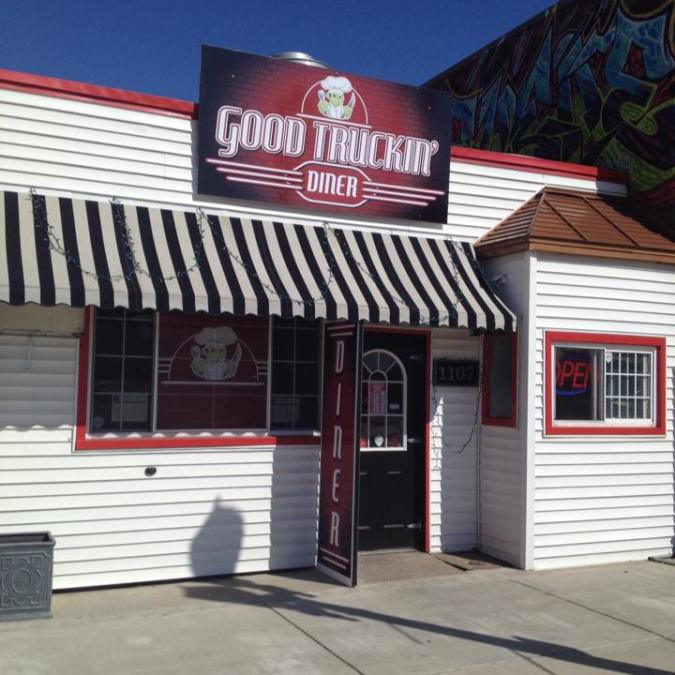 Located in REO Town, this diner is a classic and is sure to have a line out the door on most occasions! It's no wonder that they also have a veggie patty that turns even the meat eaters into an herbivore for the day. Good Truckin' Diner allows you to sub any burger for their homemade veggie patty, giving you the chance to explore the menu like never before. Try the Never Been Feta with sautéed spinach, tomato, feta and tzatziki sauce or maybe even the Mac Attack with mac n cheese (hold the bacon). The choices are endless so make your lunch break at Good Truckin' today!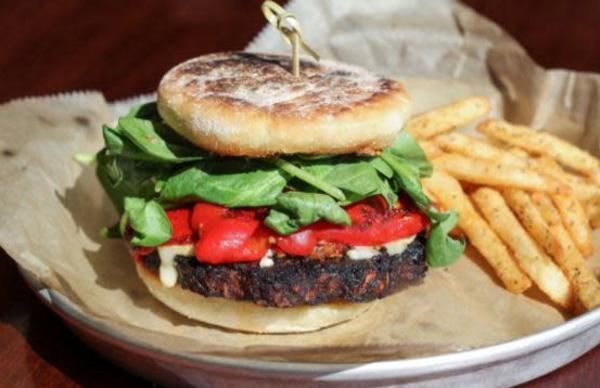 Burgers and fries. Could there be a better duo? Well when the fries are crack fries from HopCat, nothing can be beat. Offering a wide menu full of many vegetarian options, their Muffin Top Black Bean Burger is sure to be a favorite. This burger is served on a toasted jumbo english muffin with roasted red peppers, chilled marinated tomatoes, blue cheese crumbles, spinach & house-made stone ground mustard, YUM! HopCat gives you the option to substitute any burger for their black bean patty at no additional charge. So now you can try all of the unique creations!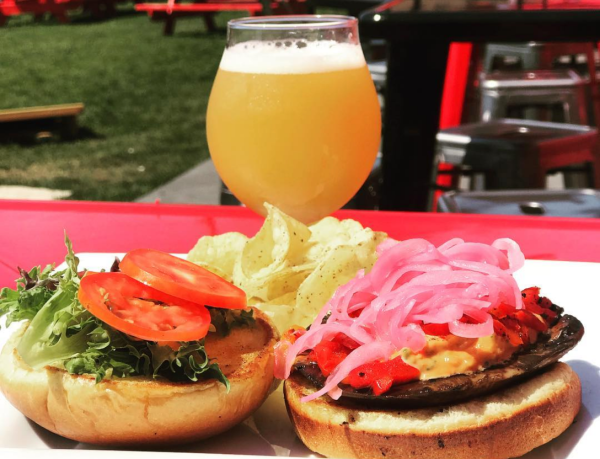 We all know beer and burgers go hand in hand and Lansing Brewing Company does not disappoint in their herbivore burger options. With THREE different vegetarian burgers, LBC is a great option to indulge in a new burger creation (even providing an option to build your own). Their choices include, a quinoa patty topped with sweet potato fries known as none other than the Unburger, the Humungus Fungus Burger (pictured above), a grilled portobello mushroom topped with roasted peppers and the Infinity and Beyond Burger which is their take on the impossible burger. You will be sure to leave LBC feeling satisfied!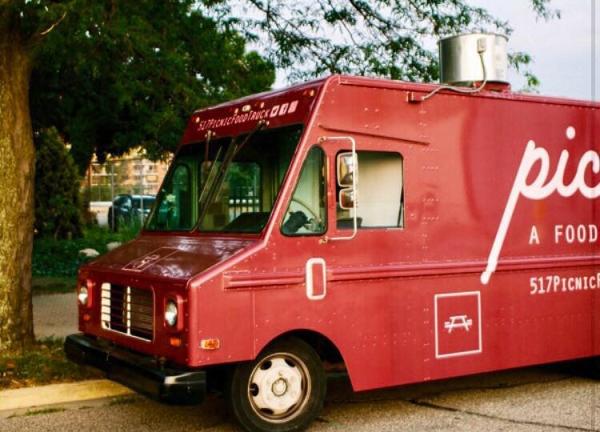 Your best burger on wheels! Find the pink Picnic Food Truck during the warm months to discover some AMAZING vegetarian burger options. Picnic has a rotating menu but you'll be sure to see one of their veggie burgers on the list no matter when you visit. Their options include, a sweet potato and chickpea burger (my personal favorite) and a quinoa and black bean patty with avocado. Be sure to track this truck down to get one of these fixins!
Being a vegetarian does not mean that you're only limited to salads and pastas. There are so many unique plant-based options to explore and Lansing restaurants have started to get creative with these proteins that will leave herbivores and dare I say, carnivores satisfied too!