The latest adult beverage trend that we love is the new "Social Districts" in which patrons are allowed to carry their alcoholic drink out of the restaurant and walk about or enjoy it al fresco as long as they stay within certain designated boundaries of the district.This was approved in Michigan recently to help boost the suffering restaurant establishments that had initially been shuttered due to COVID, and then only permitted to offer outdoor dining. Lansing now joins over 40 downtowns in Michigan with an outdoor social district. Now patrons can legally purchase and consume beverages containing alcohol in approved outdoor areas or "districts."
In fact, Lansing has three distinct districts found in Old Town, Downtown Lansing and REO Town. 
Social Districts are open Friday and Saturday from 9 a.m. to midnight, Sunday through Thursday from 9 a.m. to 10 p.m. 

So how does this work?
DO go to one of the established participating businesses and order a "social district beverage." They will fix you up with a drink of your choice in a specially labeled disposable container.
DON'T assume that every bar  in the district is participating. Check out the list below.
DO feel free to head out the door with your labeled drink, but stay within the boundaries of the district and enjoy your beverage.
DON'T travel between districts. That's a no-no. If you want to head to a different area, finish up your drink, then proceed.
DO note that the hours for Lansing's social districts are Sunday thru Thursday from 9 a.m. to 10 p.m. and Fridays and Saturdays 9 a.m. to midnight.
DON'T stock up and drink outside before or after the hours.
DO enjoy the districts by ordering from only the licensed, eligible businesses . Stay up to date because new places will continue to be approved on a rolling basis by the Michigan Liquor Control Commission as their applications get in.
DON'T be a litterbug. Please drink responsibly and make sure to dispose of the container properly.
Here are the approved businesses at the date of this posting.

Old Town Lansing
Esquire Bar
The Grid Arcade & Bar
Ozone's Brewhouse
Grand Café Sir Pizza
MEAT Southern BBQ & Carnivore Cuisine 
UrbanBeat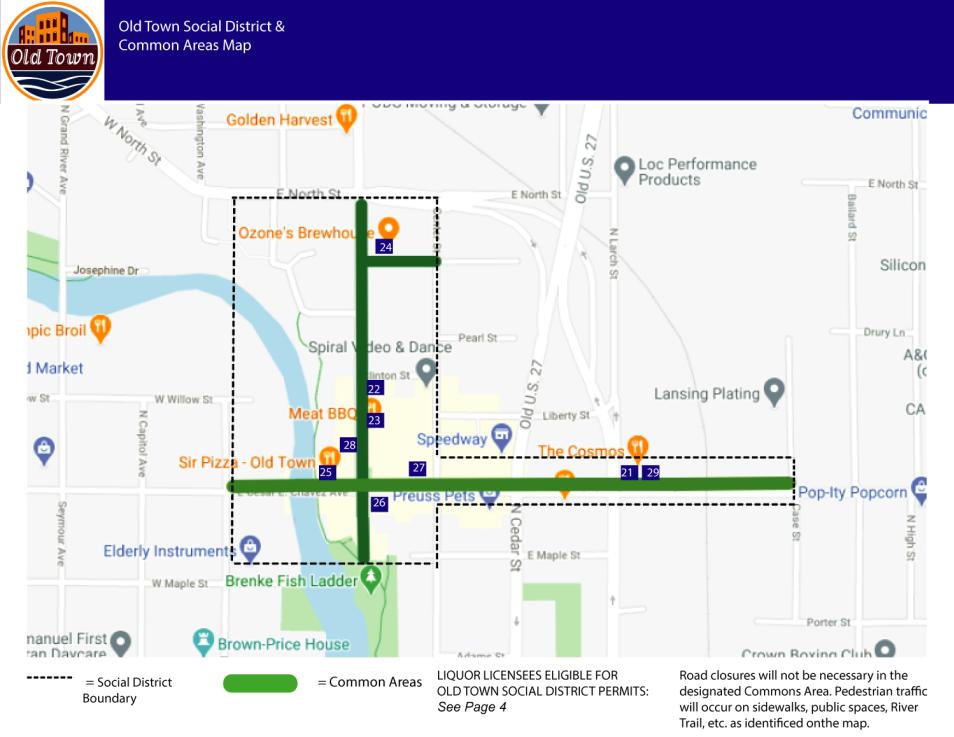 Downtown Lansing
Duke's Saloon
Lansing Brewing Company
MichiGrain Distillery
Midtown Brewing Company
MP Social
Omar's
Capitol City Grille & Lounge at the Radisson Hotel Lansing at the Capitol
The Tin Can Bar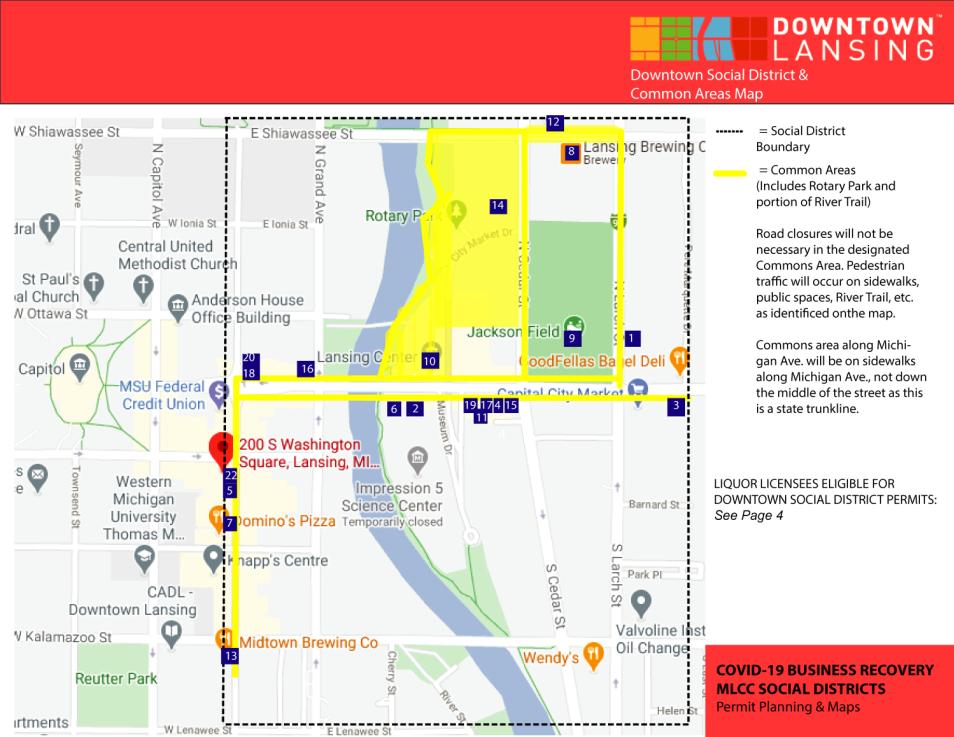 REO Town Lansing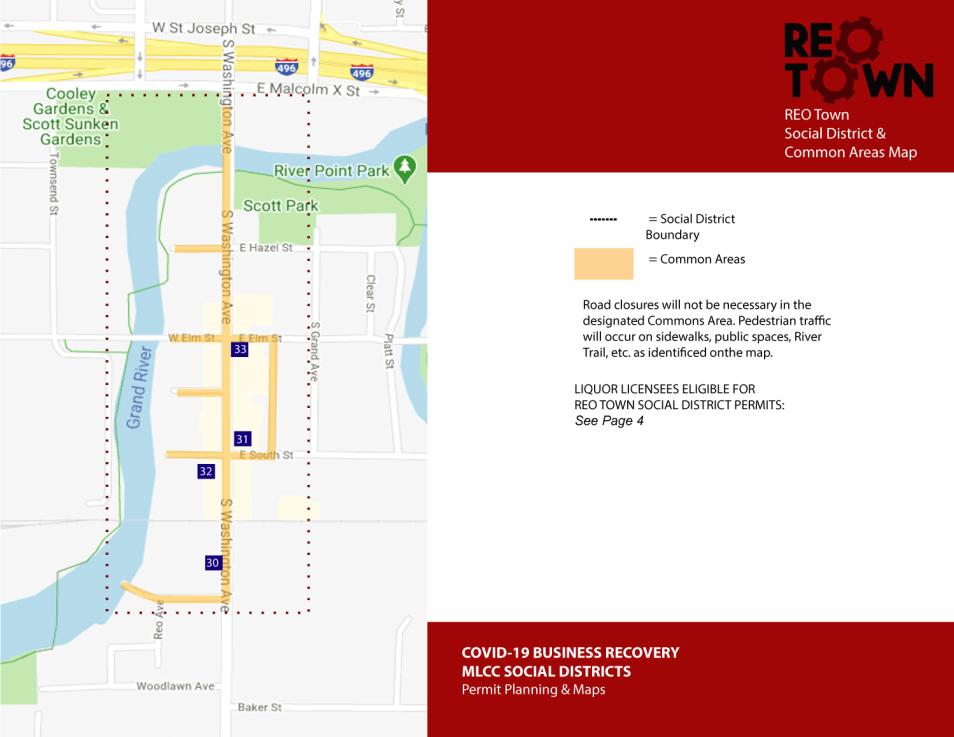 "All of our downtown businesses need support as they continue to meet the needs of their customers during this pandemic. Having social districts open at the start of the summer is exciting as it gives all those 21+ another way to lift up local businesses while enjoying the capital city." states Cathleen Edgerly, Executive Director of Downtown Lansing Inc.
A Different Social Space
If you enjoy this, then check out East Lansing's Albert EL Fresco. East Lansing has blocked off Albert Street between Abbot Road and M.A.C. Avenue and put out picnic tables, conversation areas, games and has other forms of entertainment like live music, yoga and sidewalk sales. While this is not a "social district" like the ones above, you can find all kinds of patio seating outside of the restaurants like Jolly Pumpkin, HopCat, and the like that allows patrons to feel a part of this different type of social space.