Bloody Mary. A classic cocktail that makes any lazy weekend or morning a little bit better. The best part is, this famous beverage is more than just a drink, it's usually a snack (or sometimes even a meal!), piled on high with meats, cheeses and veggies. What can be better than that?
We have come up with a list of some of the best Bloody Marys in the Lansing area with some of the greatest garnish options, all for you to enjoy on your next brunch outing!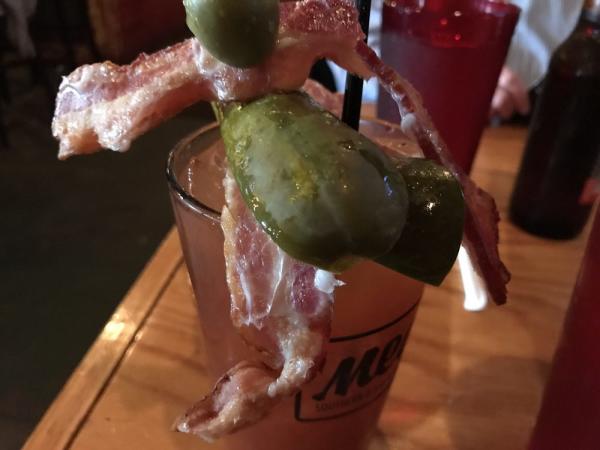 Named as one of the Best Bloody Marys in Michigan by Mlive, this is one cocktail you NEED in your life! Meat's "Meaty Mary" uses housemade mix consisting of tomato juice, the restaurant's own Vin 666 BBQ mop, Stoli vodka and top it off with whatever dark beer they have on tap. Garnish that with your favorites and you will be satisfied!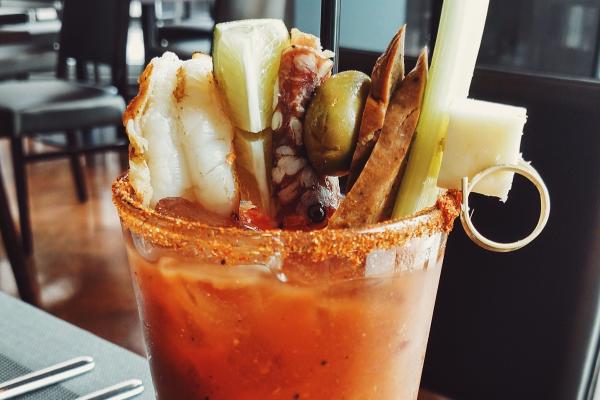 Capital Prime may be known for their great steaks and seafood, and their Bloody Marys definitely do not disappoint either. Make your way to Eastwood on Sundays from 10am-3pm to enjoy their delicious brunch and the build your own Bloody Mary bar! Choose your vodka and your four garnishes and you're good to go. Try pairing it with the cheesy potato pancakes, YUM!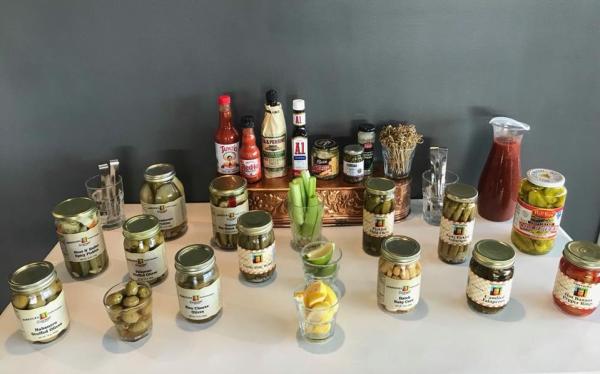 We sure do love our Sunday's and Michigrain Distillery shows us just why! Michigrain also offers a build-your-own Bloody Mary bar every Sunday where you can not only choose your toppings but your vodka. Choose between one of their four house-made vodkas: corn, potato, cucumber basil or jalepeno haberno, then top that with their favorite pickled veggies from Horrocks.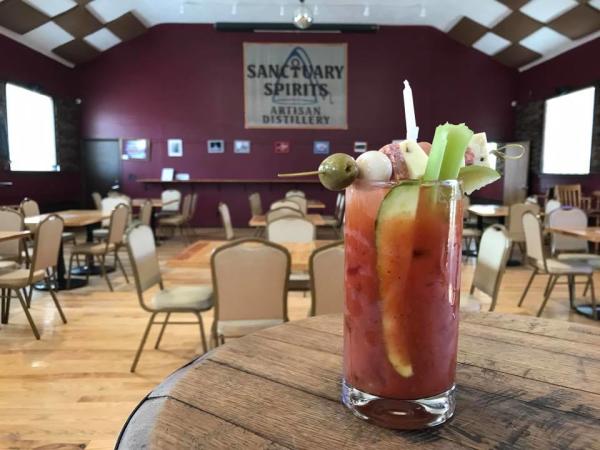 Sanctuary Spirits is the place to be on a Sunday! Join them for their special Sunday Funday and order one of their deluxe Bloody Mary's full of all the goods like, multiple spices, cheeses, pickled veggies and more! Featuring their own handcrafted spirits, you will not be disappointed.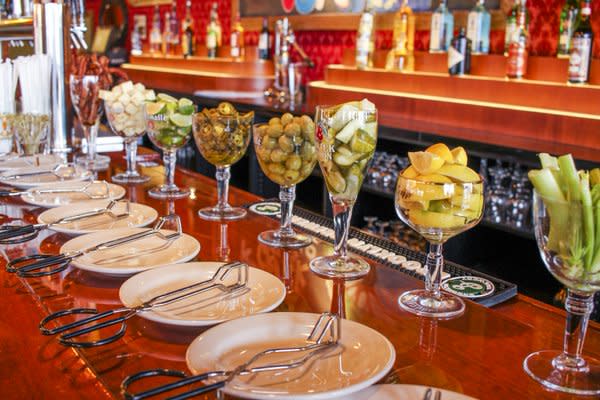 Weekends are for brunching and with brunch comes Bloody Marys! Nothing pairs with a Bloody Mary quite like HopCat's crack fries. Grab a side of fries or maybe even their Mac and Chaz sandwich and top your cocktail with anything you can imagine from bacon to jalepenos because the options are endless!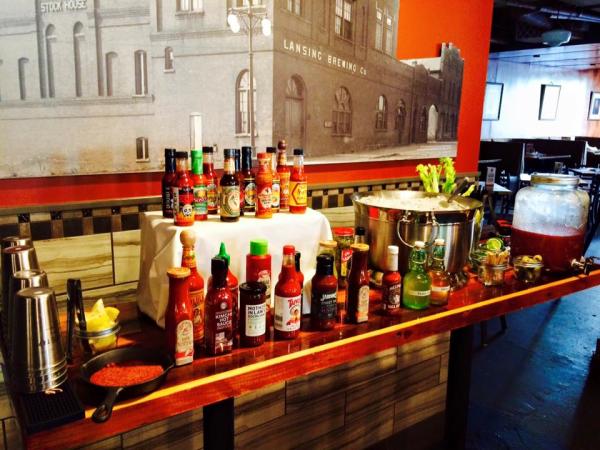 My kind of Bloody Mary - build your own and only $5! Tavern and Tap offers a DIY Bloody Mary Bar on Saturdays and Sundays during their brunch hours. They provide the vodka and you do the rest! Add your own hot sauce, cheeses, vegetables and deli meats and you're in for a treat.
So, make your next Bloody Mary one to remember and try one of these amazing Lansing creations. Keep on searching for more Bloody Mary options throughout the area and hitting up the Makers & Shakers trail along the way!