Are you a Community Champion? What is a Community Champion?
Ask yourself- Do I live or work in Greater Lansing? Do I travel to attend club, team, or organizational events that could host an event in our area? If so, you may be the next Community Champion!
By assisting the Greater Lansing Convention & Visitors Bureau in securing meetings, conventions, sports tourneys or other events for the region, you are helping to keep thousands jobs and millions of dollars of economic impact in your own community!
Portrait of a Community Champion
Take for example Sarah Jennings. Sarah is Principal of a local CPA Firm. She loves Lansing as much as we do and wanted to bring her ATHENA International Conference to her hometown. Luckily, she contacted us, we rolled up our sleeves and did the "dirty work", collecting bids, information, fun activities for attendees; everything a group needs to know about bringing their event to our area. Here's what Sarah had to say, "What a great opportunity to showcase Greater Lansing to the international community. Working with the GLCVB made it so easy. I didn't know about all the helpful services they offer. It was an incredible experience."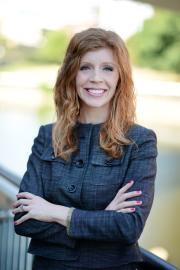 Because we're grateful for our Community Champions we recognize them with an award at the Convention Visitors Bureau Annual meeting as well as hold quarterly drawings as a thank you for helping build up your community!
This is a FUN, excellent way to showcase your hometown and bring big economic impact "home" to where you work, live & play. Contact me today to get the conversation going!