There are all kinds of spirits that help you feel merry and bright during the holidays. Whether you're getting together with family, friends or co-workers, discovering a certain kind of libation in Michigan's capital region can be both pretty and tasty this time of year. Here's a quick rundown of some festive cocktails and brews we found out and about in Greater Lansing.
Looking Glass Brewing Company   |   115 N. Bridge St., DeWitt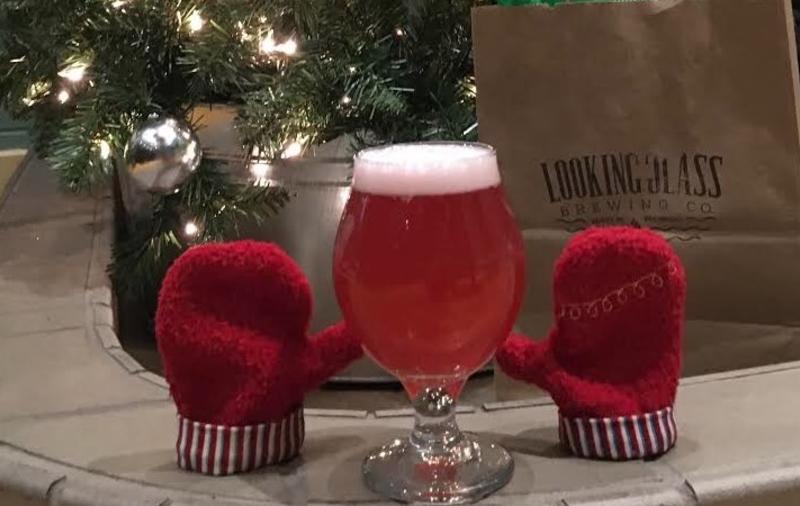 Our friends in DeWitt at Looking Glass Brewing Company have released their new Sugar Plum Fairies creation (Cranberry Plum Lactose Kettle Sour with orange zest.) That's 5.4% abv and 7 IBU and just in time for the holidays.
Tavern 109   |   115 E. Grand River Ave., Williamston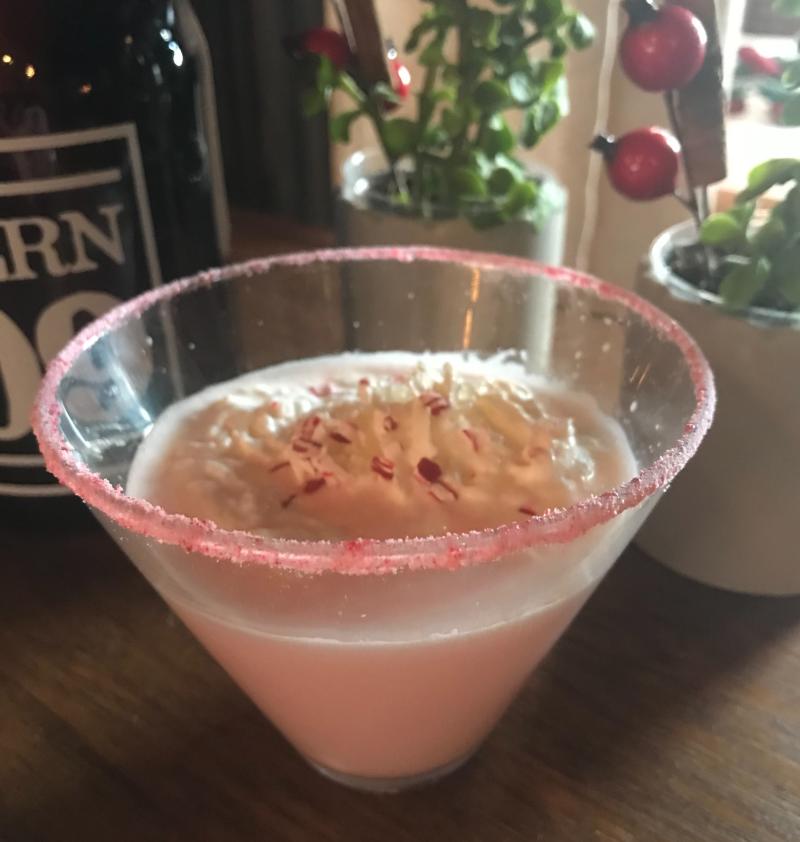 One of our favorite places in Williamston, Tavern 109 is featuring the 12 days of Christmas with 12 themed drinks plus the Tavern 109 Grinch. We were intrigued by the 7 Swans a Swimming (Candy Cane- Absolut Raspberry, Peppermint Schnapps, Crème de Cocoa, Cream, Dash of Grenadine) and the Sassy 8 Maids a Milking (Slippery Nipple- Bailey's Irish Cream and Buttershots.) Oh, who are we kidding? We might have to go and visit multiple days and end up on the final day and get the Grinch (a Midori Martini – Midori, Absolut Citron Vodka, Sweet & Sour, Splash of Sprite) These cocktails are $10 each and will be available through December.
Bordeaux [Wine. Food. Spirits]   |   925 S. Creyts Rd., Lansing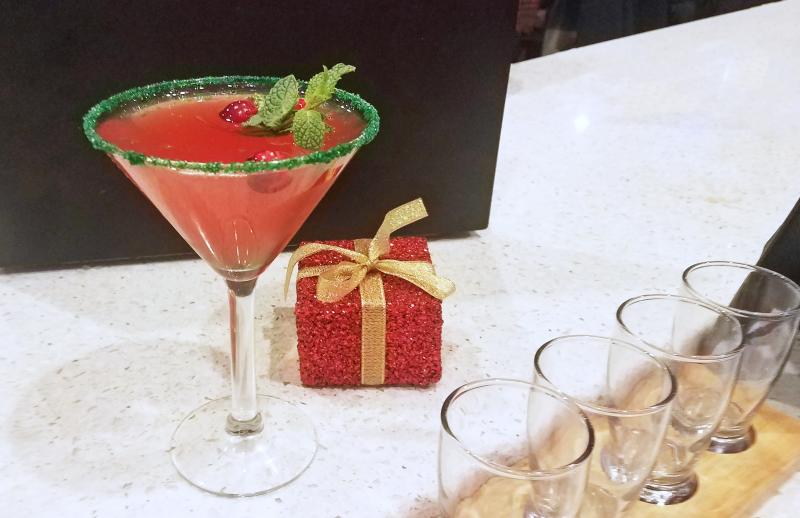 Located in the Crowne Plaza Lansing West hotel, this wonderful bar/restaurant is really special. This season they're offering a "Berry Merry Christmas" cocktail. Pair it with their Arancini (three sage-parmesan risotto balls with butternut sauce and cranberry chutney) for a complimentary flavor delight. 
To make this cocktail at home, see the recipe below.
1 ¼ oz Vodka
¼ oz Chambord [raspberry liqueur]
2 oz Cranberry juice
1 ½ oz Grapefruit juice
Rim martini glass with green sugar for a festive sparkle
Shake cocktail ingredients with ice, strain, pour into martini glass
Garnish with cranberries and sprig of mint. Cheers!  
The Grid Arcade and Bar   |   226 E. Cesar E. Chavez Ave., Lansing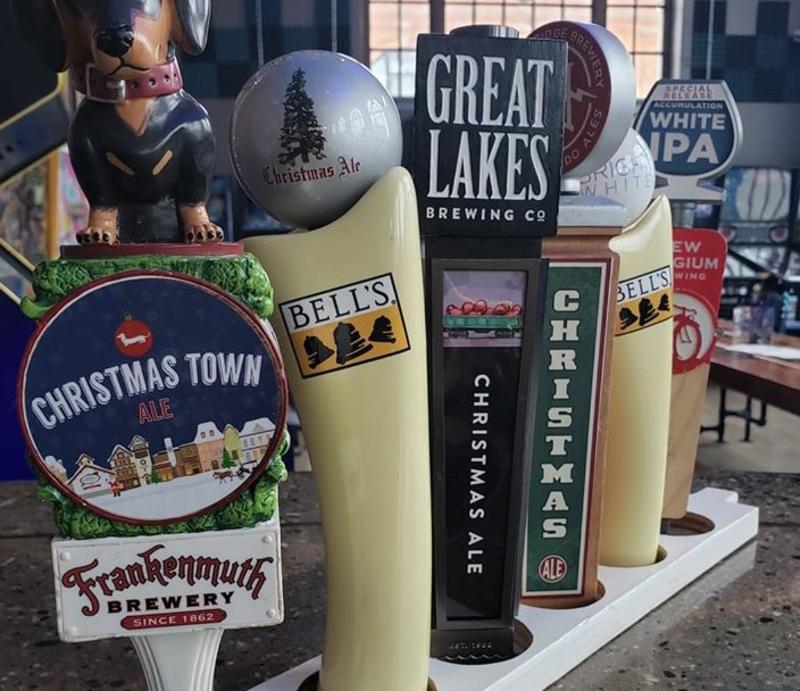 The Grid in Old Town always comes through with a great Michigan beer selection year round, and they've outdone themselves with some great Christmas brews. So grab a pint or two and take on your favorite old school arcade games for a super fun afternoon or evening.
MP Social   |   313 N. Cedar St., Lansing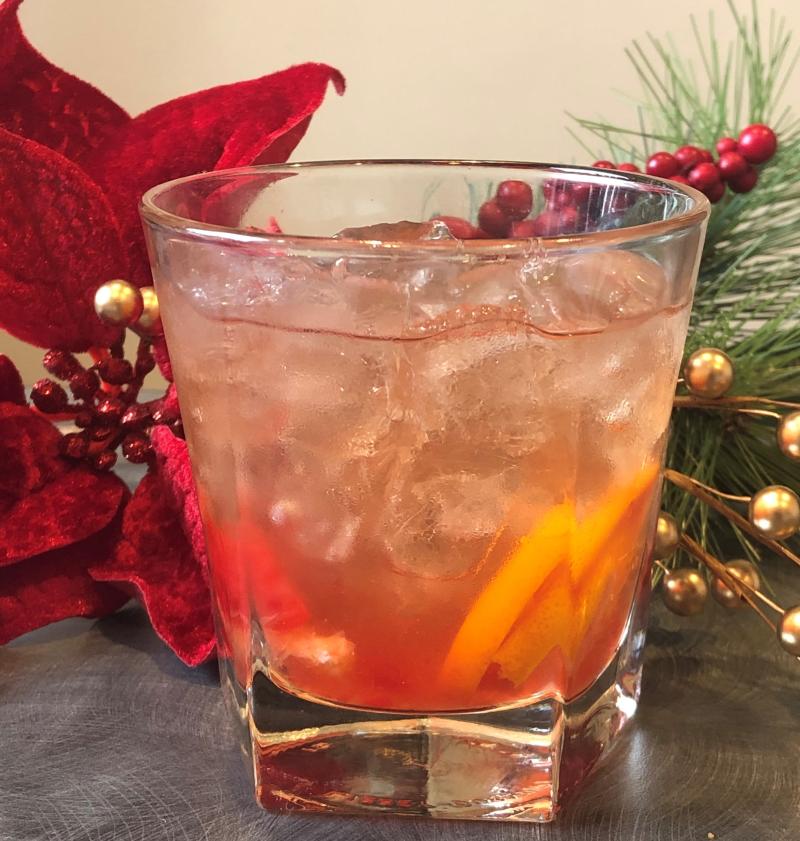 This fabulous space, overlooking the Grand River and the brand new  Rotary Park is tucked in the lobby of the Marketplace Apartments and open to the public. This is a great place to grab a drink and a really great charcuterie board. For the holidays they created the "Bad Santa" consisting of cane sugar-infused whiskey, cranberry bitters, sugar cube, orange slice, & a cherry. Feeling naughty never felt so good.
Michigrain Distillery  |  523 E. Shiawassee St., Lansing​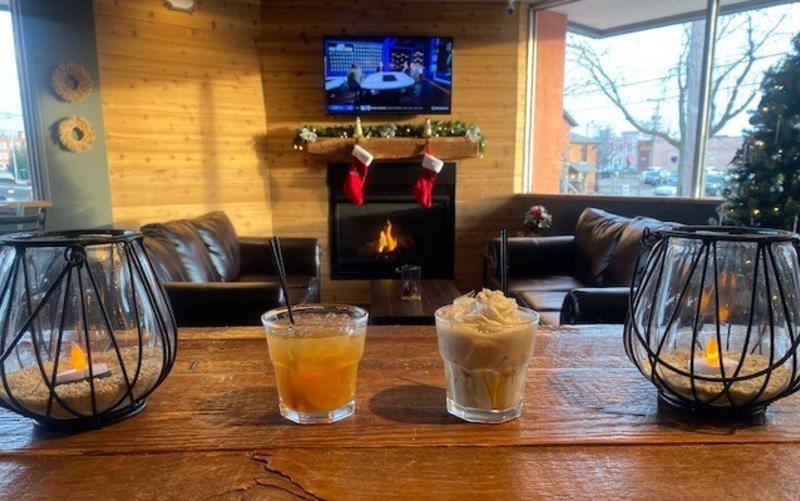 Cuddle up in front of the fireplace with one of the following at Michigrain: Peaches and Dreams (MichiGrain Peach Whiskey, Brown Sugar Simple Syrup and water) and the Pumpkin Spice Delight (MichiGrain Pumpkin Pie Coffee Vodka, Simple Syrup and Half & Half. Topped with Whipped Cream and A Dusting Of Pumpkin Spice) These will definitely warm you up.
The People's Kitchen   |   2722 E. Michigan Ave., Lansing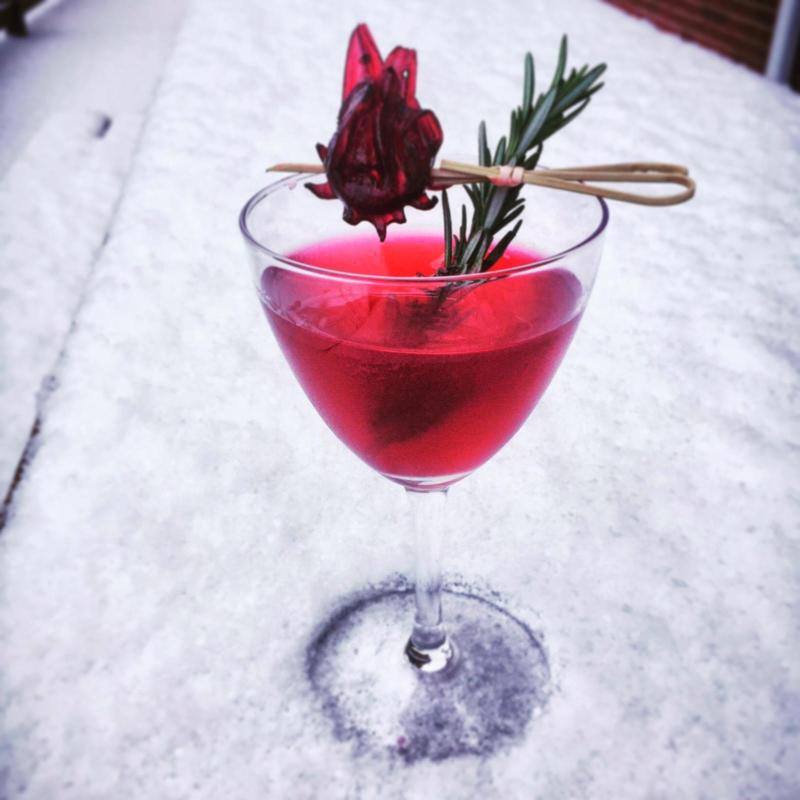 If you haven't discovered The People's Kitchen in the Eastside neighborhood, you're missing out. With fabulous innovative food, serving breakfast, lunch and dinner plus a full bar, it's certainly grown up from it's original food truck status. This month, try The Holiday Getaway, made with Bols Genever Gin,  Green Chartreuse, Domain de Canton, Orange Bitters, Lime Juice, and Jamaican Hibiscus Tea Syrup. Pretty, right?
So put some jolly in your holidays this year. As always, drink responsibly and remember that most local distilleries are more than happy to share their recipes with you so that you can purchase the alcohol and make these at home. It might also be a great hostess gift for upcoming holiday parties that you're attending. Your hosts will thank you. It's a great way to love Lansing like a local.
Photo credits: Looking Glass Brewing Company, Bordeaux, Tavern 109, The People's Kitchen, Michigrain Distillery, MP Social, The Grid Arcade and Bar. 
Header photo: Tijana Drndarski on Unsplash