There are all kinds of spirits that help you feel merry and bright during the holidays. Whether you're getting together with family, friends or co-workers, discovering a certain kind of spirit in Michigan's capital region can be both pretty and tasty this time of year. Here's a quick rundown of some festive cocktails we found out and about in Greater Lansing.
Red Cedar Spirits  |   2000 Merritt Rd., East Lansing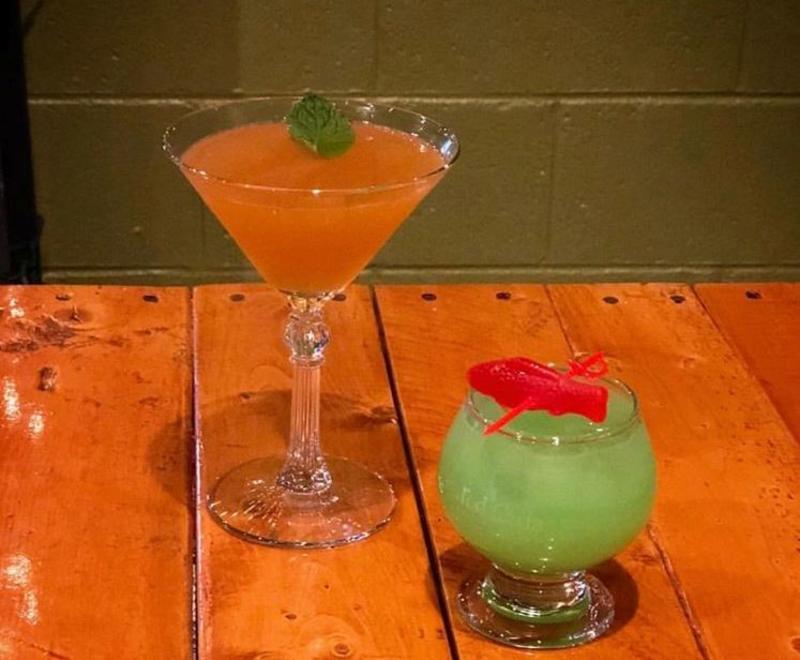 Choosing between the MINTBERRY LEMONADE (Strawberry Infused apple vodka, mint and lemon) and the SWEDISH FISH BOWL (Jolly Rancher infused gin, pineapple, coconut) might be too difficult. Buy one for yourself and one for a friend. 'Tis the season.
The Soup Spoon Cafe | 1419 E. Michigan Ave., Lansing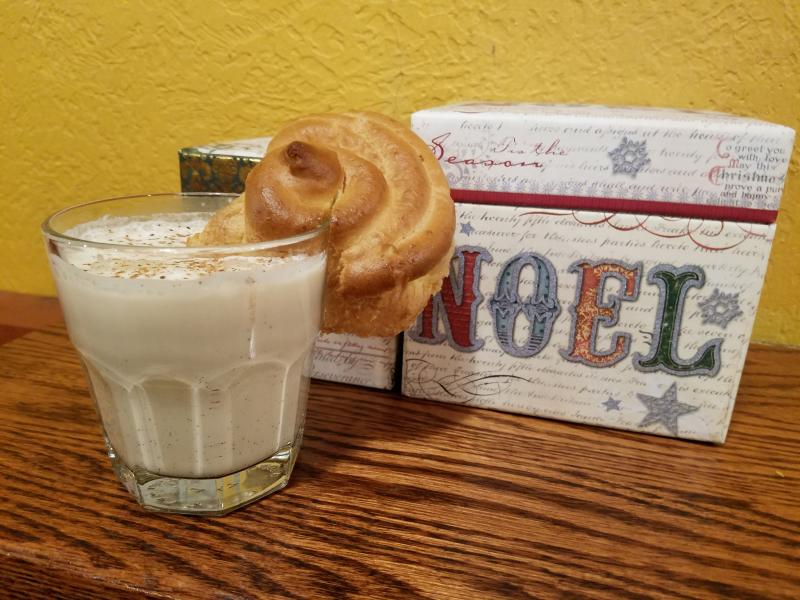 Find a special kind of MILK AND COOKIES at Soup Spoon. It's bourbon, dark rum, vanilla, cream and nutmeg and probably the milk and cookies that Santa wants to find under his own tree after a long night of delivering presents.
MP Social  |  313 N. Cedar St., Lansing
The SOCIAL CINNAMON SMASH is both a refreshing and warming blend of Fireball, Tito's Vodka, maple syrup, apple and lemon juices shaken then poured into a cinnamon sugar rimmed glass. Find this hip new spot tucked in the Marketplace apartment lobby across Cedar Street from Lansing Brewing Company!
 River House Inn   |   310 W. Grand River Ave., Williamston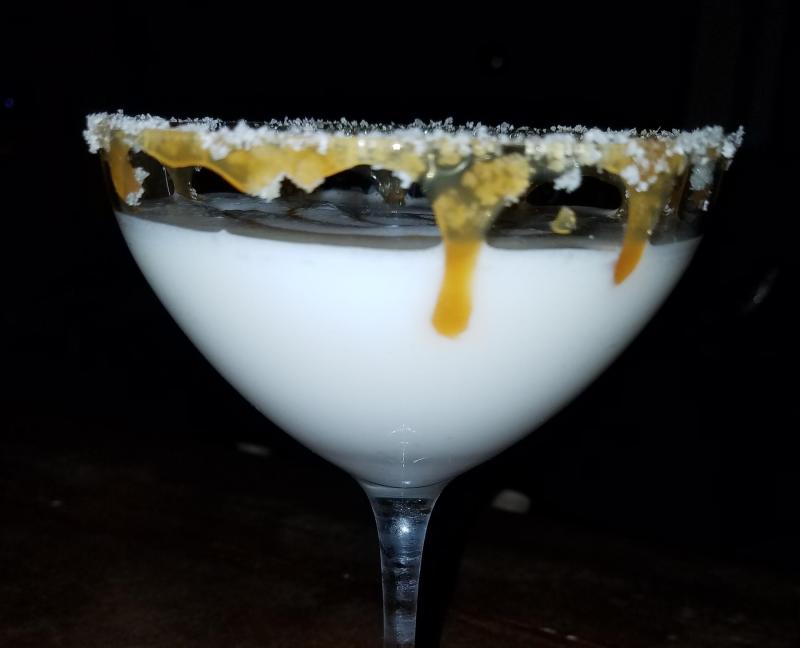 We've recently re-discovered this charming spot in Williamston. Situated on the banks of the Red Cedar River, it's a delight to cozy up near the fireplace and sip a SALTED CARAMEL MARTINI while looking out at a snowy river landscape. It's salted caramel infused vodka combined with Rumchata and garnished with creamy caramel. Rich and decadently yummy.
Sanctuary Spirits   |  902 E. Saginaw Hwy., Grand Ledge​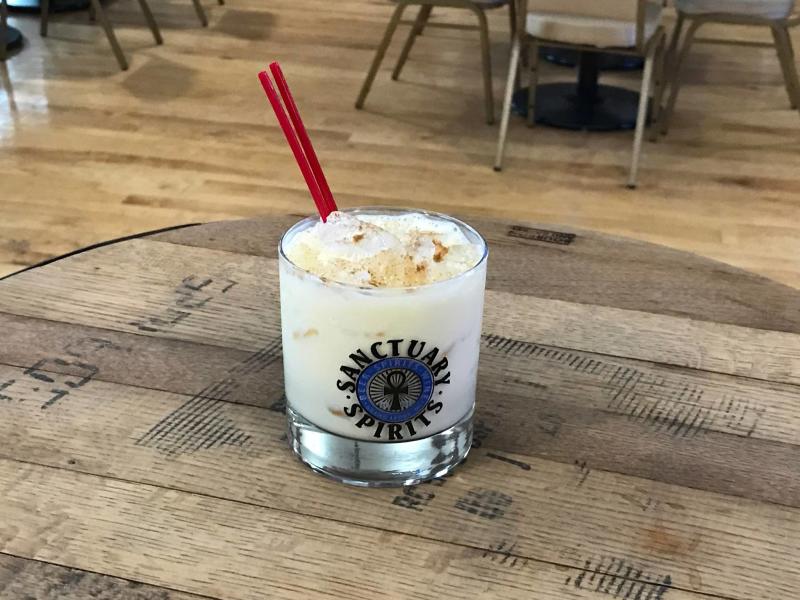 Nothing says it's the holiday season like eggnog. A visit to this Grand Ledge favorite spot can get you that much closer to enjoying house-made rum mixed with eggnog and nutmeg sprinkles. And we hear the house-made peppermint schnapps is a winner, too!
Michigrain Distillery  |  523 E. Shiawassee St., Lansing​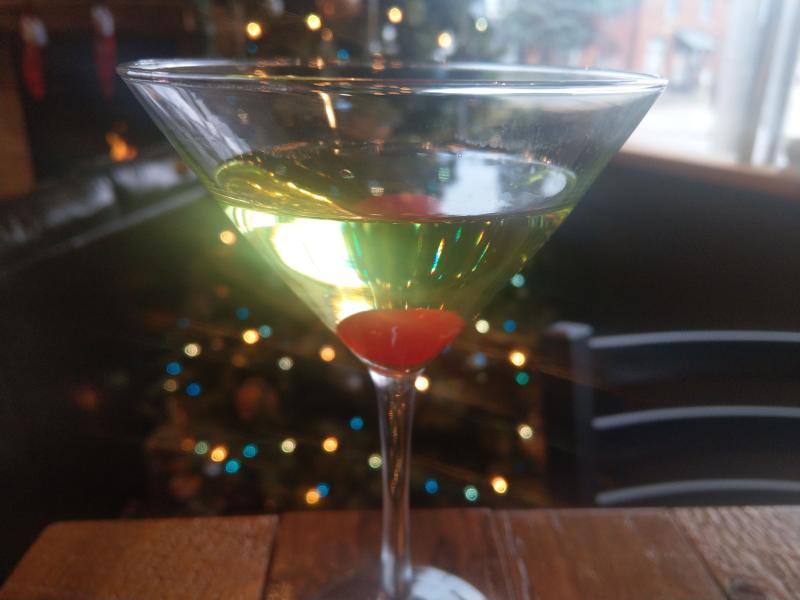 Want to warm a Grinch's heart? Try buying him a GRINCHTINI  or a GRINCH TAIL at Michigrain.  They're doing a martinis and mistletoe theme for the holiday season. Both the Grinch Tail (sour apple infused 151 spirit, sprite) and the Grinchtini pictured (sour apple infused vodka, white grape juice, shaken with ice, plus a cherry) are delicious.
American Fifth  |  112 N. Larch St., Lansing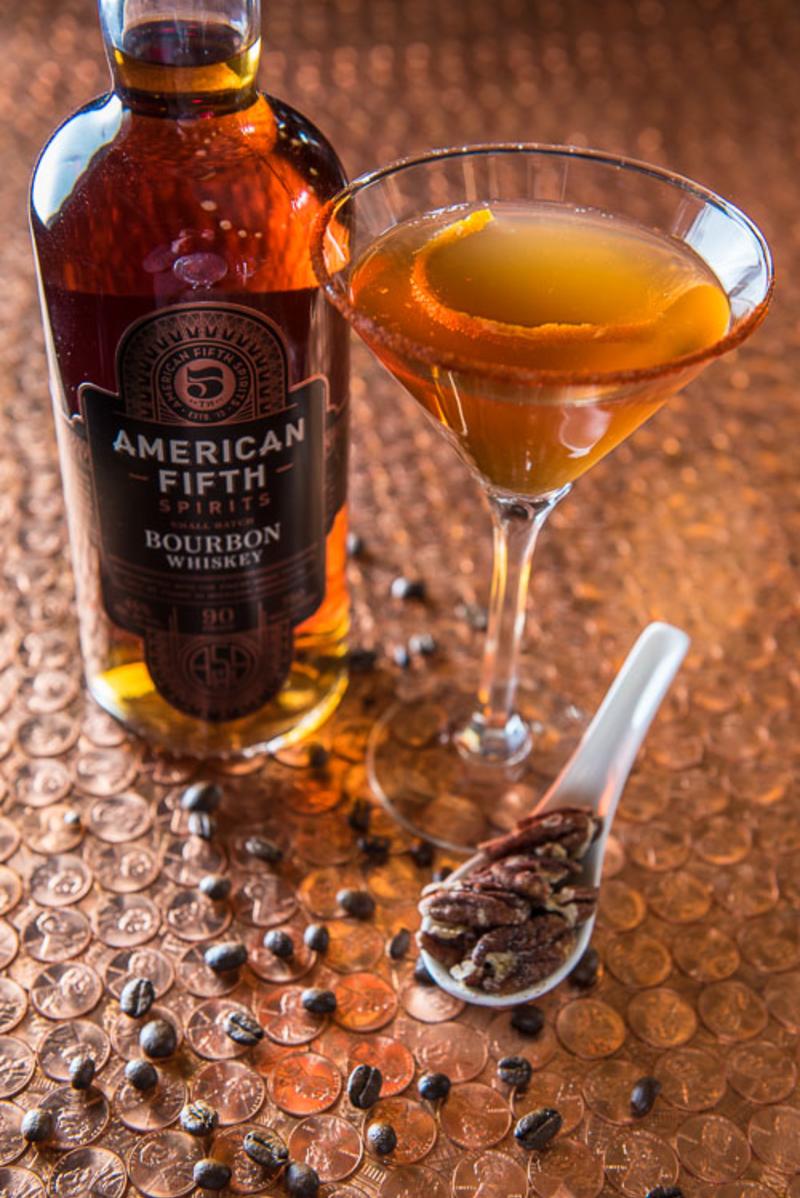 Check out this offering from the mixologists at Lansing's first ever distillery. American Fifth Pecan Bourbon, maple syrup, house-made coffee pecan bitters, soda, smoked paprika and orange make up their December drink - PECAN BLINDERS. 
As always, drink responsibly and remember that the local distilleries are more than happy to share their recipes with you so that you could purchase the alcohol and make these at home. It also may be a great hostess gift for upcoming holiday parties that you're attending. Your hosts will thank you. It's a great way to love Lansing like a local.