Located on a bend in the Grand River and just south of I-496,  the REO Town neighborhood is right on track to become Lansing's hottest place to live, work and play. That's REO pronounced like Rio not Are. Ee.Oh. Town. This neighborhood manufactured Reo vehicles from 1905 through 1975. Fancy cars at the beginning and then utility vehicles and finally semi hauling big rig trucks. The name comes from Oldsmobile and later REO founder Ransom Eli Olds initials.
But what's happening today in REO Town? Big things. Big changes. Lots of big art. A big Board of Water & Light co-generation plant. Find a beautiful streetscape that's just waiting for the continuation of the revitalization of this up-and-coming neighborhood. Let's take a look at all the good things to discover.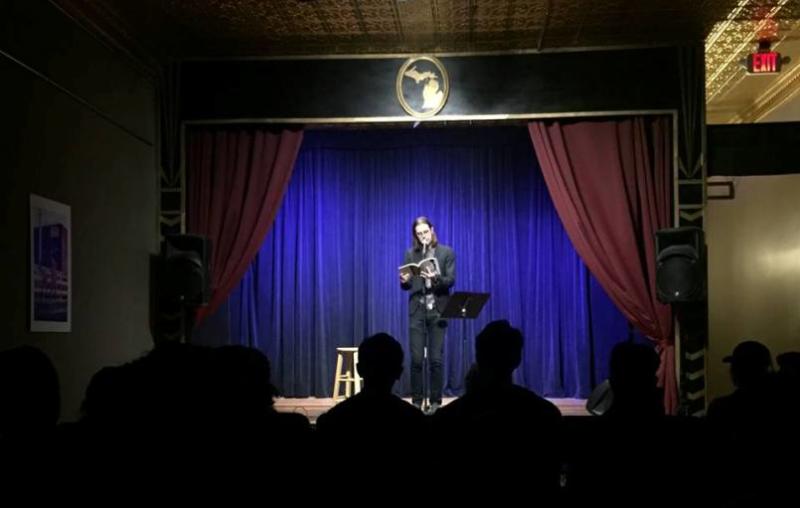 Beyond indie music, poetry readings, and funky events, this intimate performance venue is just beautiful. And I've discovered something that is right up my alley; a monthly live advice show. Attendees are given a note card when they enter to fill out. Then they put their question in one of four fishbowls, each with a label like Dating & Relationships, Family Stuff, Work Related, etc. Come on. You know it sounds fascinating.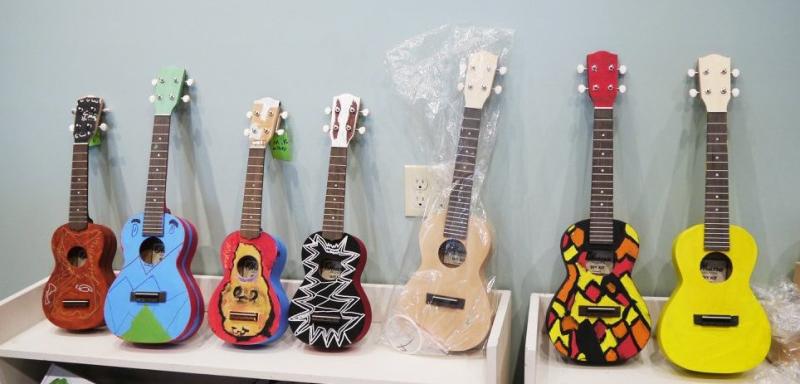 This community art-making center connects artists with local residents, brings diverse individuals and groups together, and creates an atmosphere of shared pride and creative problem solving. Their contribution to the arts and cultural scene throughout Lansing is immeasurable. 
The Record Lounge | 1132 S Washington Ave.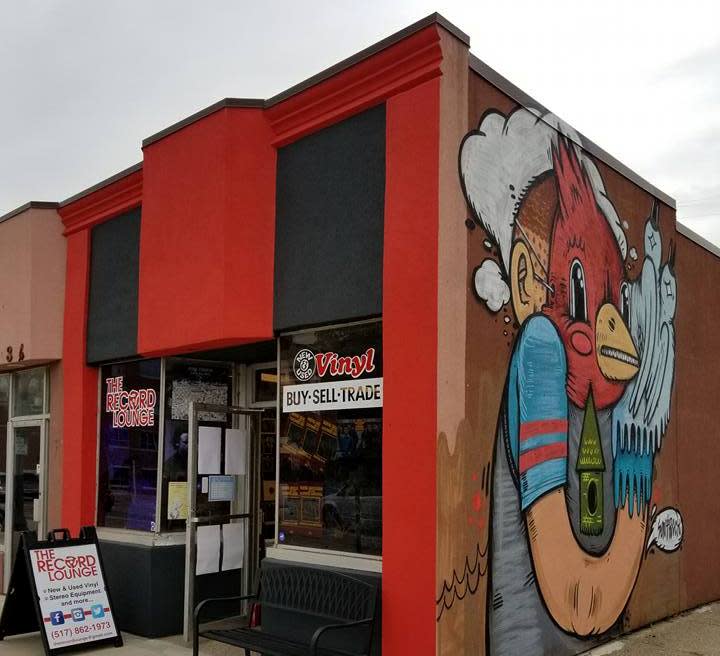 Did you know that vinyl is back, and currently outselling digital music? Thank goodness for independent retailers like The Record Lounge selling new and used vinyl and willing to talk music.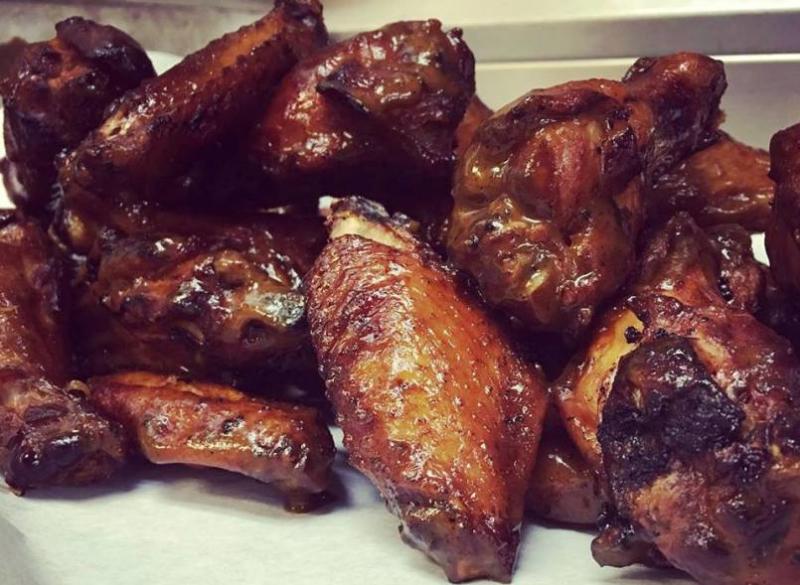 Wu Tang Wing Wednesday, Burnt Ends Friday. Heck every day that Saddleback is open is worth celebrating the best smoked meats in town. Add three custom made sauces to choose from, gluten free options and cracklin' hot pork rinds and sit back and enjoy the party in your mouth.
Good Truckin Diner | 1107 S Washington Ave.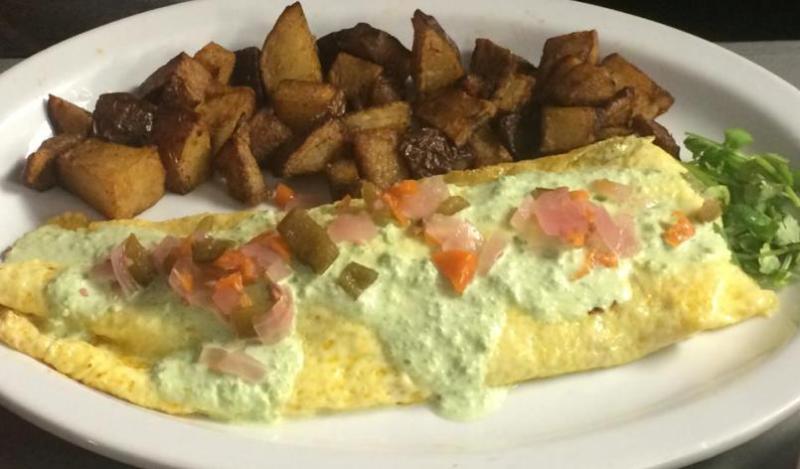 Breakfast all day long is brilliant in my books. And this is my go-to spot for great food, reasonable prices and the best cereal milkshakes on the planet. Take a peek at this delightful Sargeant Pepper omelette. Yummmmmm.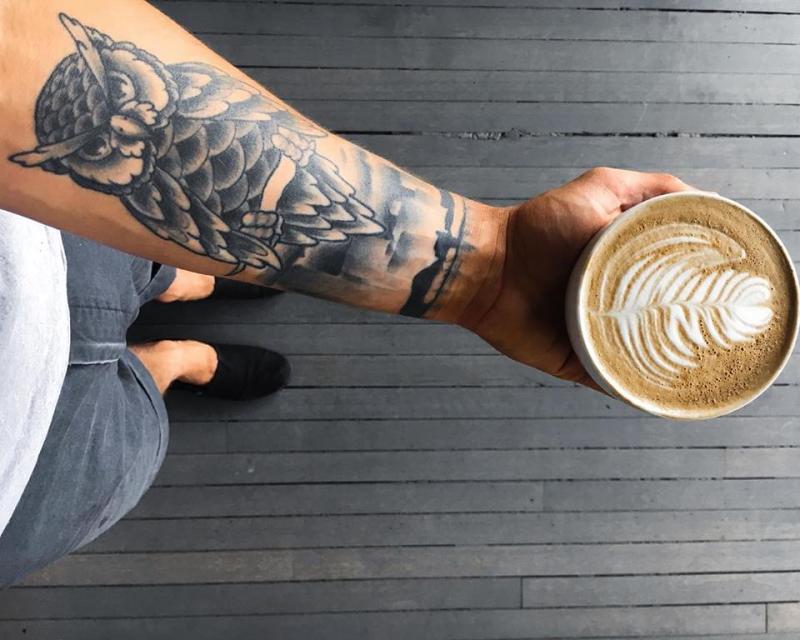 A community-based coffee shop that has a ton of very cool vibes and great coffee flavoring using essential oils instead of syrups. Nitro and cold brews are on point. And there's always local art and events going on throughout the month. This is exactly what a coffee shop should be like.
A Bit of History
This neighborhood along South Washington Avenue just south of I-496 was home to the REO Motor Car Company. The Reos have all but disappeared except for some exquisite examples at the R.E. Olds Transportation Museum in the heart of downtown.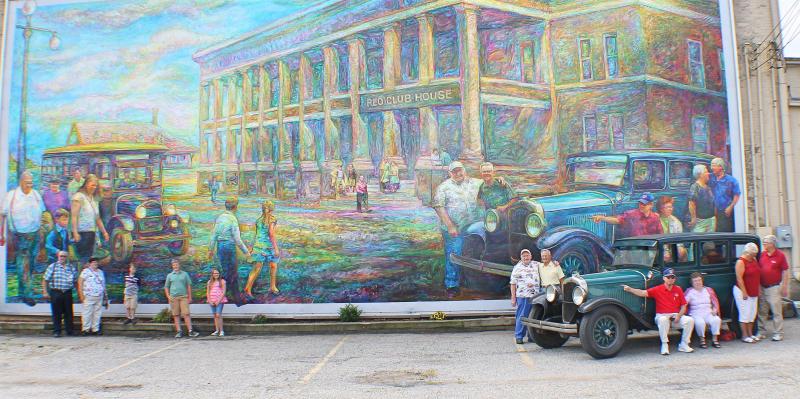 The REO plant produced vehicles from 1905-1975. The workers were known as REO Joes and the employees numbered around 4,500 at the company's peak. REO had its own clubhouse where dances were held, bowling leagues were formed and other forms of entertainment took place. The theater showed movies, held concerts and performances and the clubhouse was where all the neighborhood gathered. At home, families tuned their radios in to the WREO.station. The mural above hangs in REO Town as a tribute to those workers who worked long hours, celebrated births, deaths and anniversaries and ultimately found love, security and a whole new life in the REO family.
More Good Things to Discover in REO Town...
Just B Yoga – a donation based yoga studio.
Lansing Clothing Company – with great #lovelansing t-shirt designs.
REO Town Pub - a pretty awesome neighborhood bar.
REO Marketplace - love to thrift? This is your place.
Art & Craft Beerfest in January
REO Town Thrift Store Gala and Burlesque Extravaganza! in April
Lansing Beer Fest in June
Looking for the perfect weekend getaway? 
Love Lansing like a local. And we promise, you'll love Lansing as much as we do!
#LoveLansing #LoveLansingLikeaLocal