Love Lansing like a Local. As a local resident, I live by this motto. One of my favorite things to do in the Lansing area is attend the Farmers Markets! With a wide range of products from, fresh produce to natural honey and even homemade soaps, there's is a treasure from each and every local vendor and I guarantee you will not leave a market empty handed.
Indulge in the culture within our community and make your way around to all of the farmers markets in the Greater Lansing area throughout the week.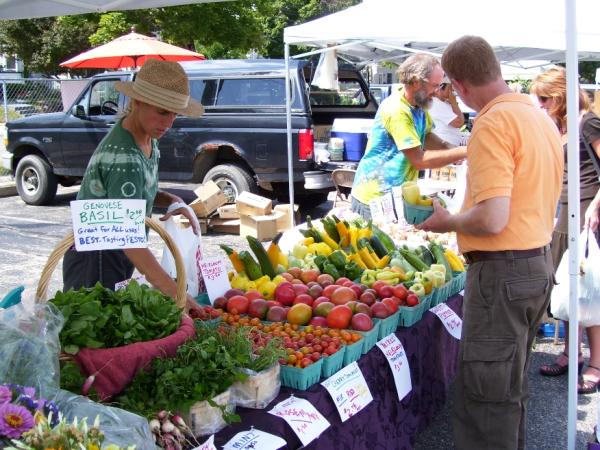 1611 E. Kalamazoo St., Lansing
Outdoor Season: May through October from 2:30 to 7:00 p.m., Indoor Season: November through April from 3:00 to 6:30 p.m.
We are lucky enough to have this beloved farmers market open YEAR-ROUND on Wednesdays! Allen Street Farmers Market is more than just a one-stop shop for your locally grown goods, they also offer classes, workshops, and demonstrations available within the Allen Neighborhood Center, all with the purpose of building engagement and resources within the community. To keep updated on their recent activities, you can follow their Facebook page.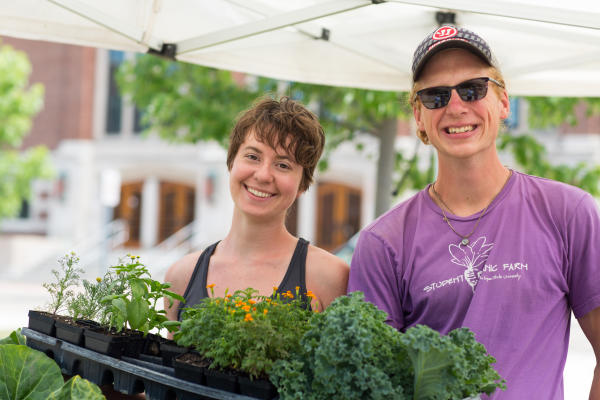 McGuire Park, 1001 W. Main St., DeWitt
June 5 through October 8 from 4:00 to 7:00 p.m.
Get all your fresh ingredients early in the week at DeWitt's Farmers Market on Tuesdays! DeWitt takes it one step further to make sure you have an exceptional experience at the local market. Every first Tuesday of the month is kid's activity day, the theme this year being Real Life SuperHEROs. Grab your fresh seasonal produce and enjoy an evening of entertainment!
280 Valley Court, East Lansing
June 2 through October 27 from 10:00 a.m. to 2:00 p.m.
Start your Sunday mornings the right way by bringing the family down to the East Lansing Farmers Market! Every item sold by vendors at the ELFM is 100% homegrown, meaning everything you buy will be an authentic, local, Michigan good! Even better, each week a preview of what vendors will be selling is posted here, so you can prep your list of what fresh goodies stock up on.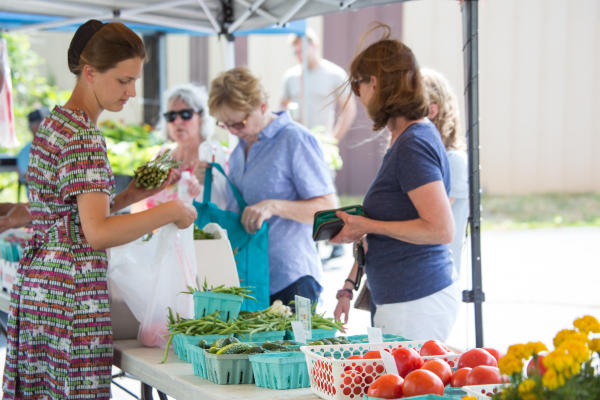 2150 S. Cedar St., Holt
All year-round from 9:00 a.m. to 2:00 p.m.
The Holt Farmers Market runs every Saturday, but that's not the only time this organization works to bring the community together weekly! Enjoy features from farms and artisans at their mini markets every Friday from 2:00 to 6:00 p.m. Giving you TWO opportunities to help support local growers, including two of the areas favorite naturally fed and raised vendors, Lonesome Pines Beef and Otto's Chicken. 
Meridian Township Farmers Market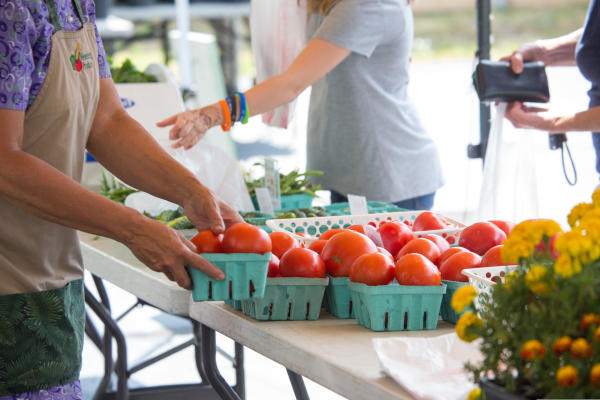 1982 W. Grand River Ave, Okemos
May through October from 8:00 a.m. to 2:00 p.m.
Winner of City Pulse's Top of the Town contest and one of the most diverse and thriving markets in the state! This farmers market runs on Saturdays and goes well beyond fresh produce to offer a staggering variety of foods such as Great Lakes whitefish, Amish honey, Czech pastries and other baked goods, cheeses, meats! Starting July 10th, they will add new summer hours on Wednesdays from 3 p.m. to 7 p.m. Keep updated on their latest activities and hours at their Facebook page.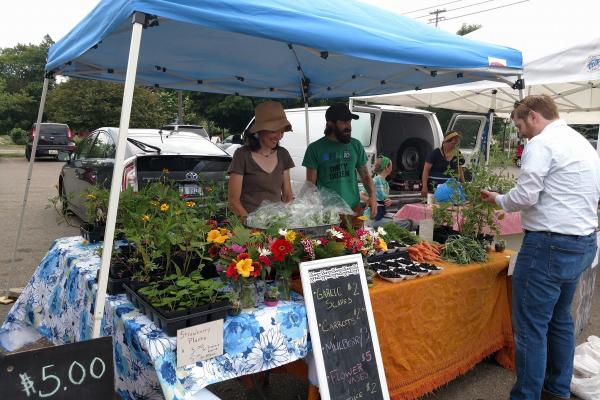 800 W. Barnes Ave., Lansing
May 2 through October 24 from 3:00 to 7:00 p.m.
If you're looking for a great neighborhood farm market you have to check this out! Each Thursday local growers and producers come together to bring the surrounding community lots of seasonal and simple natural made items. There's local entertainment and delicious food, with unique items like sunflower pesto and apple blossom kombucha. Bring your furry friends to explore too, as pets are welcome!
Farmers Markets at the Capitol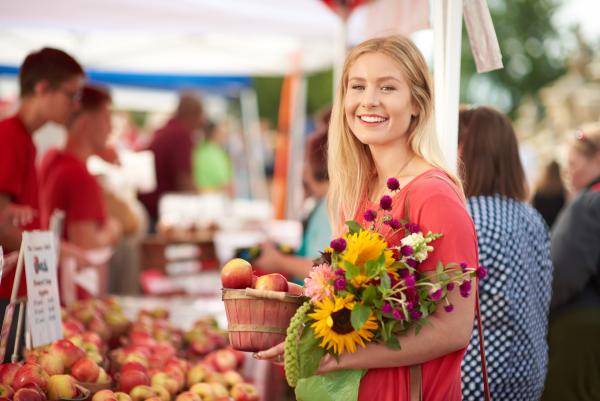 East Lawn of the Capitol, Lansing
Save the date! The Farmers Market at the Capitol is back on July 25, August 22, and September 19 from 9:00 a.m. to 2:00 p.m. This event provides a thriving marketplace showcasing Michigan food and agricultural products in an effort to educate our state decision-makers on the importance of supporting farmers, ag-based businesses, and farmers markets. This is the perfect way for you to show your support for Downtown Lansing and the best excuse to "take a break" and step outside of the office.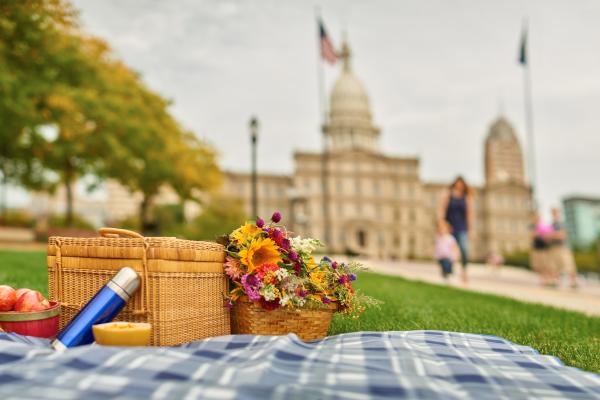 With a farmers market popping up nearly every day around the region, you can make that trip to support your local growers on a weekly basis. Looking for more farmers markets open within the area? Find a complete list of all of the Greater Lansing Farmers Markets here and get started on that shopping list!