In need of some new date night ideas? We've gathered up some unique ideas for you, from live entertainment, to racing go carts, eating at a fancy restaurant, enjoying some live entertainment and even more. Plan your next exciting date in Greater Lansing, MI!
Live Entertainment Lovers
In Lansing there is no shortage of entertainment! Choose from live bands, comedy shows and even enjoy a little theatre!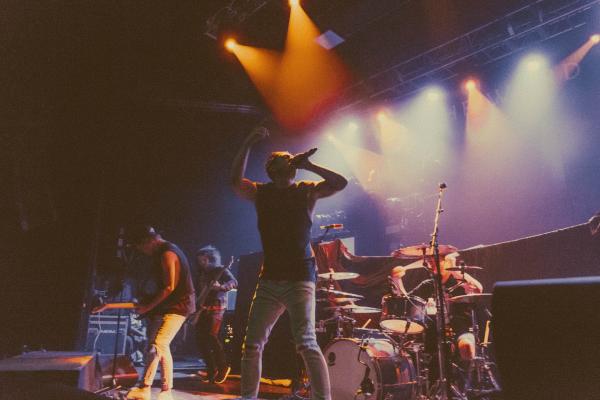 Urban Beat - 1213 Turner St., Lansing, MI
This historic venue is located in the heart of Old Town. Look at their calendar for live bands, jazz events and more!
The Robin Theater - 1105 S. Washington Ave., Lansing, MI
The Robin Theater is a 100 year-old converted storefront. The theater hosts performances from international music, to poetry, theatre and much more! 
Lansing Brewing Company- 518 E. Shiawassee St., Lansing, MI
You'll be able to find live music once or twice a week at LBC! While you're there enjoy their craft beer and good food.
Overdrive - 5660 W. Saginaw Hwy., Lansing, MI
This new venue hosts a plethora of music genres, from headbanging riffs to boot-stomping beats - complete with a dance floor and a karaoke bar! Perfect for the couple who likes to dance the night away, or sing their hearts out!
Wharton Center for Performing Arts - 750 E. Shaw Ln. Michigan State University, East Lansing, MI 
The Wharton Center hosts all sorts of theatre! From award-winning broadway shows & musicals to plays directed by the MSU Dept. of Theatre. This is a date night your significant other is sure to remember!
Active Couples 
If your one of those couples who love to get into an activity, we have the perfect date suggestions for you.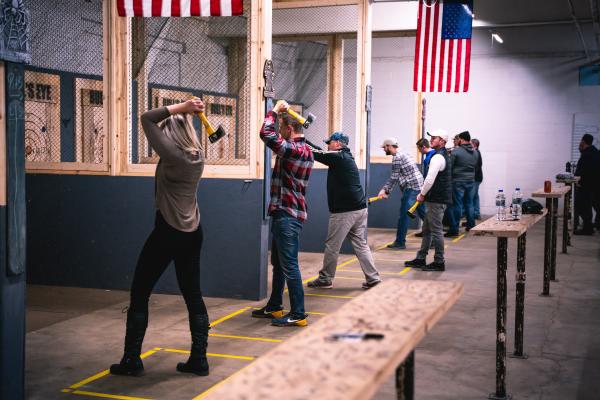 High Caliber Karting - 1982 W. Grand River Ave., Okemos, MI
There is so much to do at High Caliber Karting! You can choose to race go-karts on two indoor tracks, test out a state-of-the-art racing simulator, try your hand at axe throwing, and even kick around a game of pocket soccer! High Caliber also has a giant arcade along with a track-side bar and bistro. This is a great idea for those competitive couples, or even a double date!
Michigan State University Sports - East Lansing, MI
Surprise your significant other with tickets to their favorite green and white team!
Escapology at Spare Time Entertainment - 3103 E. Grand River Ave., Lansing, MI
Sign up to try to escape a room at Escapology! There are many room themes including Anitote, Budapest Express, Under Pressure and Cuban Crisis! Once you've escaped the room you can choose to play a game bowling, try to get the highest score at the arcade and even play on the bumper cars. Spare Time also has a restaurant with classic American food and many craft beers. 
Foodies
Is your special someone a foodie? Or maybe you and your friends want to treat yourself to a some fine dining? Greater Lansing has some great tasty bites for you to try.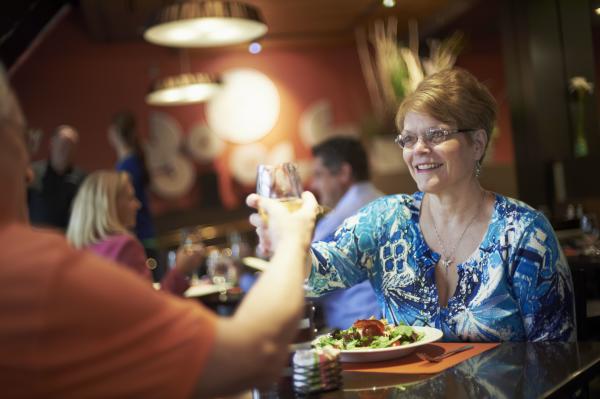 State Room Restaurant - 219 S. Harrison Rd., East Lansing, MI
The State Room is located in the MSU Kellogg Hotel & Conference Center. This upscale dining restaurant has seasonal menus, holiday dinner specials and award-winning wine selections. This is a great place to show that special someone how much you truly appreciate their company and good taste!
Capital Prime - 2324 Showtime Dr., Lansing, MI
This restaurant is located in the Eastwood Towne Center, next to The Hyatt Place hotel. They offer premium certified Angus bee, free-range chicken, wild-caught fish and seafood and try to use as much local produce as possible. Capital Prime has a variety of special menus and can suit any ones dietary needs! This is the place to go for a date night with a romantic atmosphere and delicious food.
Red Haven - 4480 S. Hagadorn Rd., Okemos, MI
This farm-to-table restaurant has a variety of delicious small plates. The seasonal menu is made up of local produce and can be paired with a handcrafted cocktail or craft beer. Red Haven is a great place to go on a date night, with the girls or with friends. You can share the small plates and all the love! 
Tavern 109 - 115 E. Grand River Ave., Williamston, MI
Tavern 109 is a beautifully renovated building located in downtown Williamston. Their delicious menu is mostly made up of locally sourced, sustainable products from Michigan! They offer a vegetarian and gluten free menu, as well as a kids brunch menu, just in case you couldn't get a babysitter! 
There are so many dining options in Greater Lansing, you can find even more fine dining restaurants right here! You can even sign you and your date up for a cooking class at Allen Neighborhood Center,  Le Chat or Al!ve!
Weekend Getaway-ers
Turn the date night into a date weekend!  Greater Lansing has many cozy B&B's for you choose from. Below are a couple that are sure to make your weekend a romantic one.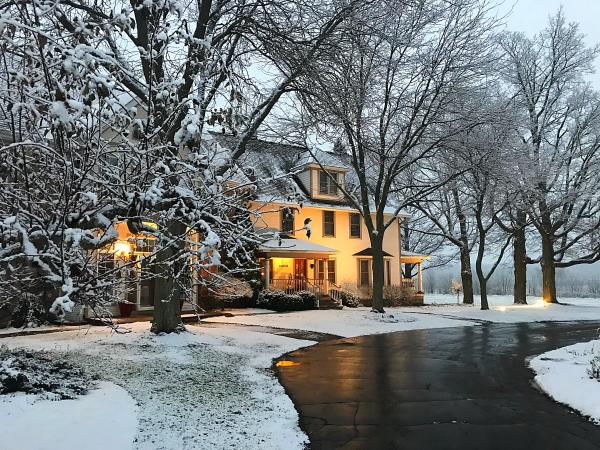 Willowicke Inn - 251 Noble Rd., Williamston, MI
Willowicke Inn is a beautiful country estate located in Williamston, MI. The renovated farmhouse offers picturesque barns, friendly farm animals and even Llamas! The Willowicke Inn has extra amenities including a hot tub, fireplace and more.
The Nordic Pineapple - 506 S. Oakland St., St Johns, MI
The Nordic Pineapple Bed & Breakfast is a beautiful and unique historic home built in 1861. The Nordic Pineapple sometimes offers special packages for the perfect weekend getaway!
Greater Lansing has something for you and your partner (your friends could join too) to do. If you are looking for even more fun date ideas, check out our some of our local Cozy Fireplace Dining spots. Don't forget to follow us on all of our social media platforms to find out just how much our locals, and we #lovelansing!
Photo Credit: Frankie Cordoba, James Lenon, Tom Gennara, Kim Schneider