Where in Greater Lansing is the best place to warm up on a cold and blustery winter day? We've highlighted our favorites and paired  them with menu items that will have you feeling toasty both on the inside and outside.
Michigrain Distillery    |    523 E. Shiawassee St., Lansing
Michigrain is a fabulous place to cozy up whether it's at the "lit" bar or settle yourself in the leather couches and play a board game or three (supplied.) Pair it with a COZY NIGHT (MichiGrain Vanilla Vodka, Civil Ferments Spiced Apple Sipping Vinegar, Cinnamon Simple Syrup and Simple Syrup) and you'll be feeling fine in no time.
Claddagh Irish Pub    |    2900 Towne Centre Blvd., Lansing
Claddagh at Eastwood Towne Center is another great choice with all the atmosphere of an authentic Irish pub. There are a couple of fireplace options. We couldn't get enough of the Warm & Tipsy Bread Pudding (house baked, amaretto butter, whipped cream, caramel sauce). What a great combination on a blustery cold winter day. If you go on Mondays, the BOGO on the fish and chips dinner is a great option!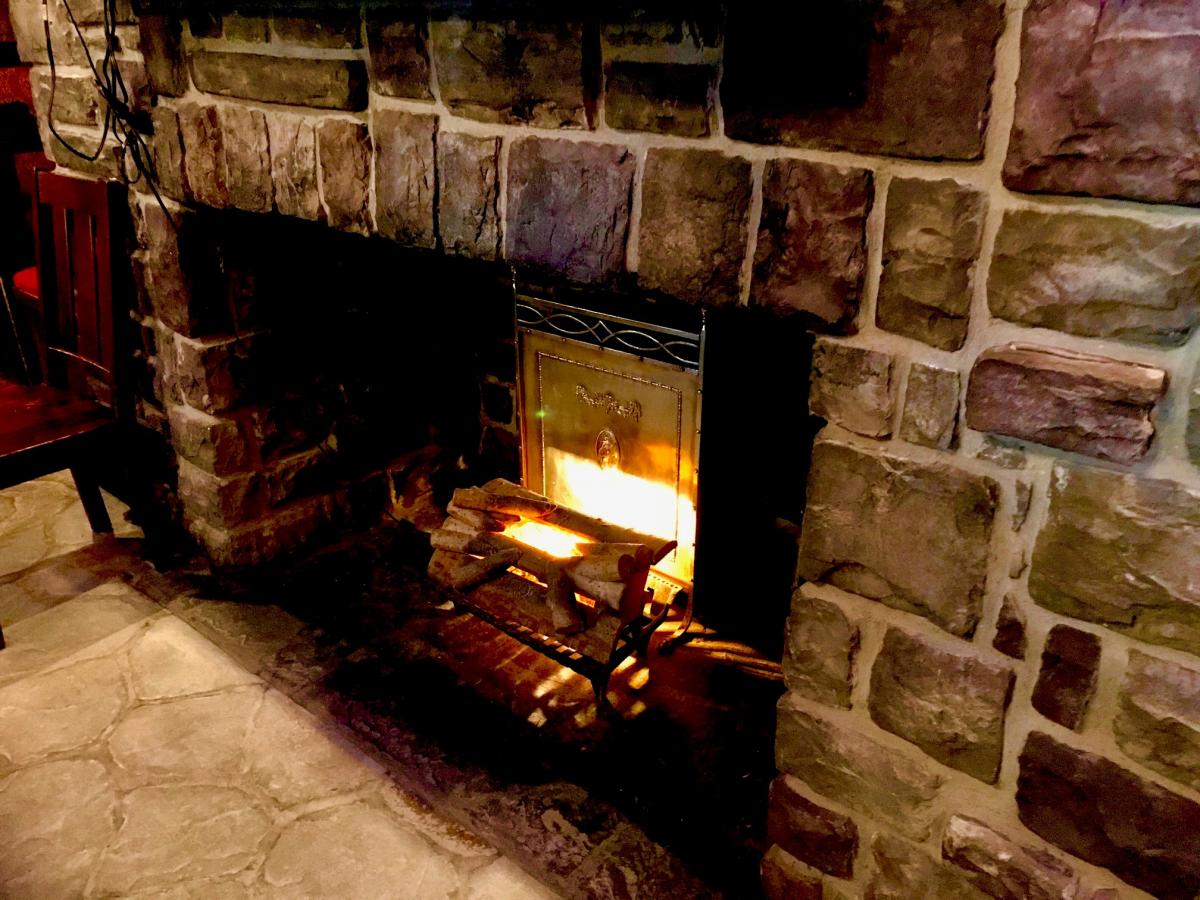 The English Inn    |    677 S. Michigan Rd., Eaton Rapids 
The English Inn, a gorgeous English Tudor mansion-turned Bed & Breakfast, just outside of Eaton Rapids is one of the most romantic places for lunch or dinner in the area. With a large fireplace in their beautiful restaurant area, a dinner of delicious Beef Wellington or Filet Mignon, a glass or two of wine, you may end up staying the night.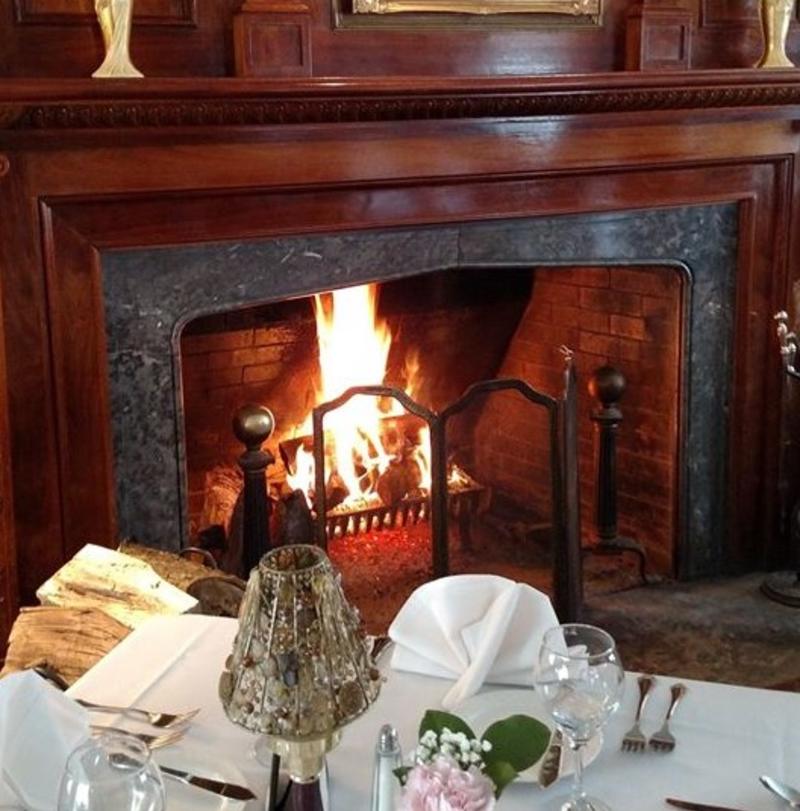 River House Inn    |    310 W. Grand River Ave., Williamston
The River House Inn is situated on the Red Cedar River in Williamston and has a cozy back room overlooking the patio and the meandering river. It's a fabulous place to get away from it all in all seasons, but it's pretty special on a wintery evening. There's a fireside table, but truly every seat in the room has a view. If there's snow coming down, it's just magical. The menu changes, but always offers some sort of yummy comfort food like lobster mac and cheese.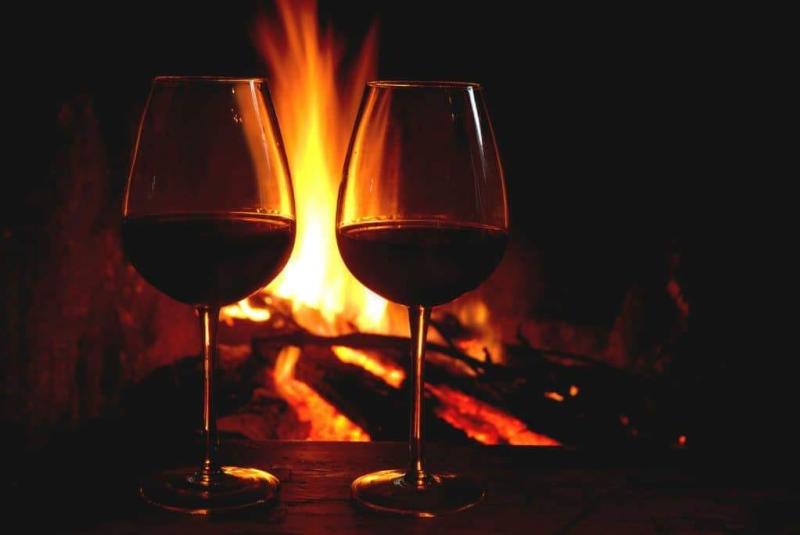 Reno's Sports Bar & Grill - North    |    16460 S. Old US 27, Lansing    
Reno's North, just north on Old US 27 is the go-to place on the north side of town to watch the game. Their front room has a great fireplace that is delightful and this space is a go-to for sports ball game-watchers. Basketball, hockey, soccer, you name it, they'll have it on. With cheering on the game and a round or two of fireball shots, you'll be toasty inside and out.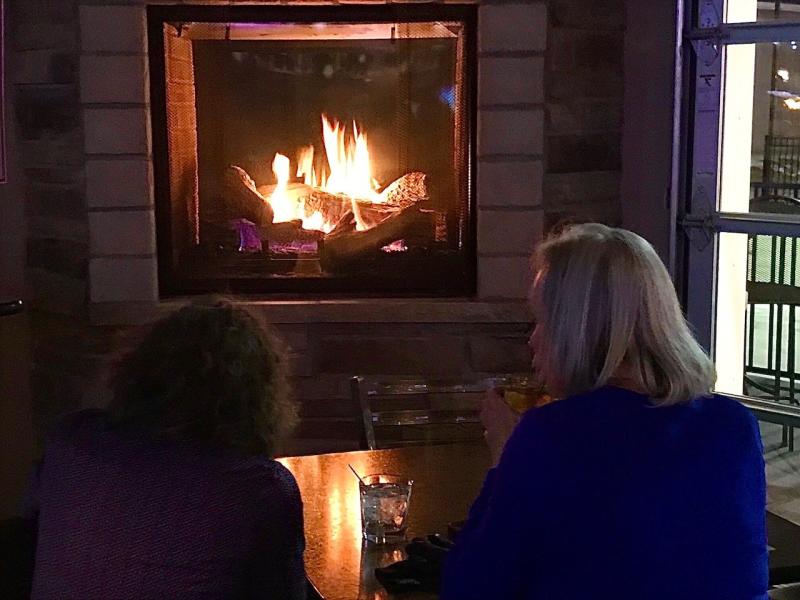 If outdoor fireplaces are more to your liking, options include Capital Prime, Lansing Brewing Company or mosey on down to the new Rotary Park along the Lansing River Trail for some warmth on a chilly evening. You'll always have a warm welcome here in Lansing. 
Discover diverse dining, craft cocktails and micro-brews, live music, exciting attractions and vibrant art districts in Michigan's Capital City. Love Lansing like a local and we promise, you'll love Lansing as much as we do!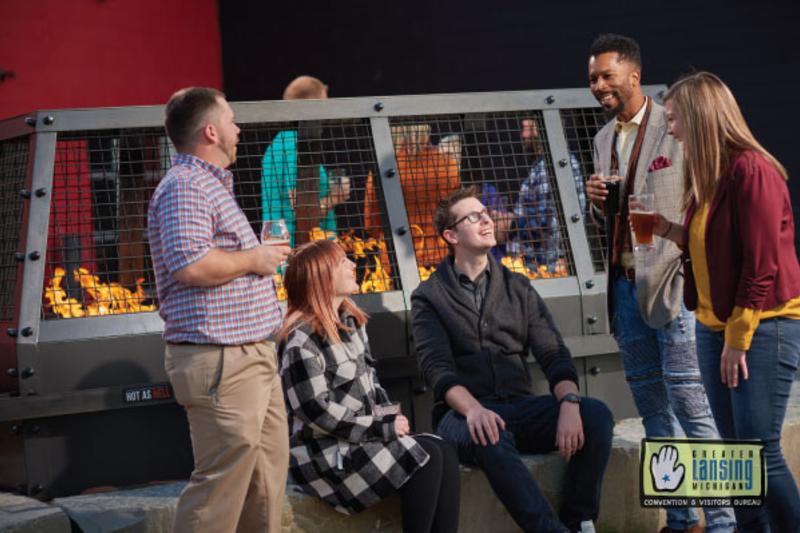 Photo credits: GLCVB, Tom Genarra, Riverhouse Inn, The English Inn. Header by Hayden Scott on Unsplash