If you're looking for a fun night out with friends, a place for your next bachelorette party or maybe a unique date night, you've got to attend an American Fifth Spirits Cocktail Class. These classes give you the chance to get hands-on and actually make cocktails that you can enjoy during and after the class.
Here are some of the examples of signature drinks that you could make:
Michigan Mule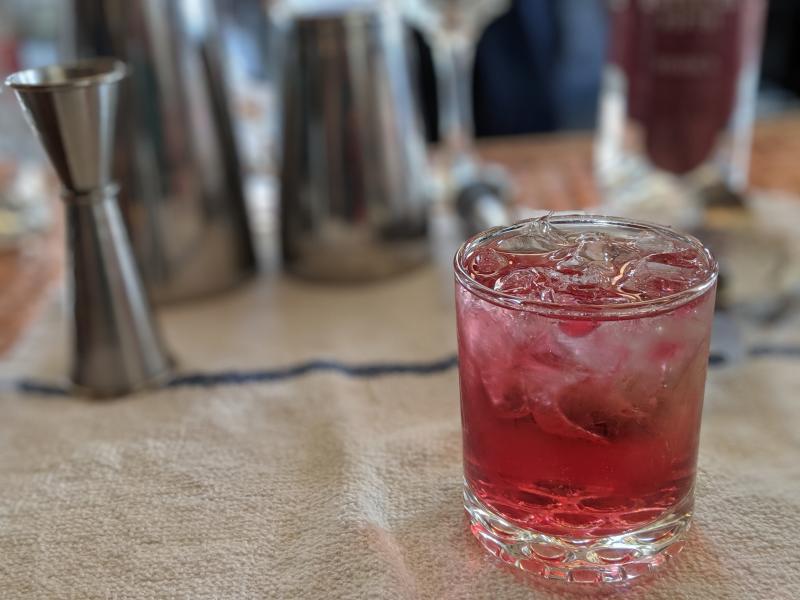 If you are a sucker for a Moscow Mule you've got to try this drink. It starts off with a scoop of ice, a good pour of American Fifth's house-made vodka, Vernors (of course) and some grenadine, which is essentially cherry-flavored simple syrup. It's absolutely delicious!  Your bartender even gives you a little background on how the name of this drink came about. Turns out Moscow Mules aren't from Russia!
Shamhattan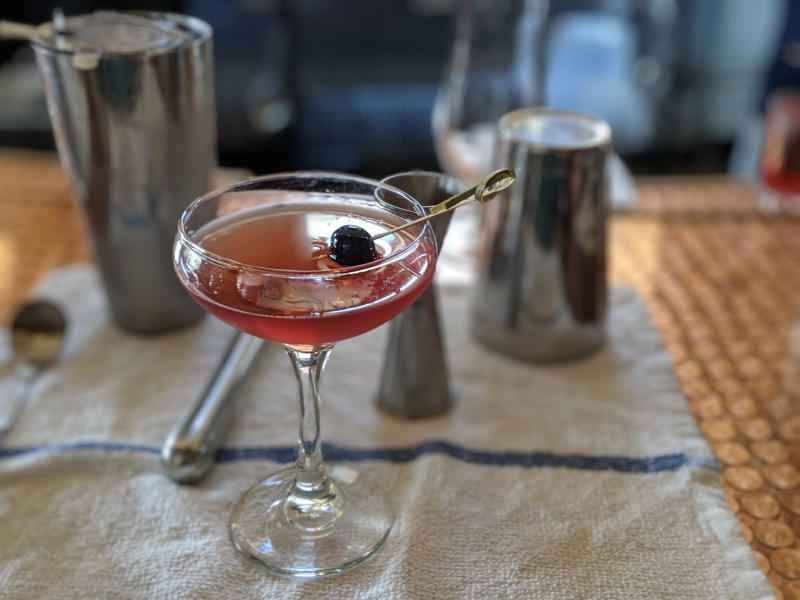 This American Fifth version of a Manhattan offers a little more jump to your tastebuds, especially if you're a fan of bourbon! We began with a shot of American Fifth Bourbon, some American Fifth Cherry Liqueur that is made in-house, cherry juice for sweetness, house-made coffee pecan and chicory bitters (they often team up with local Blue Owl Coffee to make these bitters). You then will learn how the bartenders properly stir a drink with ice, and then we poured it into our Shamhattan glass. And last, but not least, it is topped with a delicious unique cherry from Italy.
Brooke Shields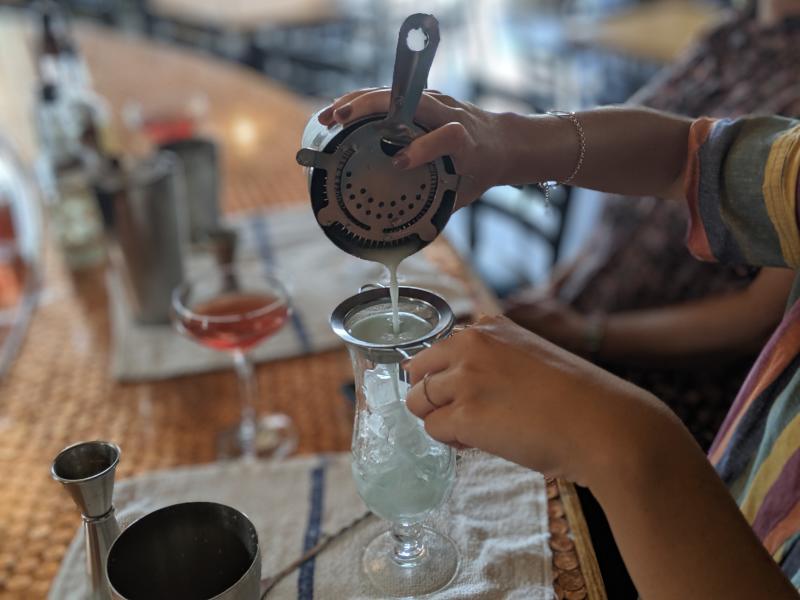 This is sure to be a favorite of any group, not only for the taste, but for the aqua color! This tropical flavored drink was inspired by the scandalous movie: Blue Lagoon, starring Brooke Shields. You'll begin with a pour of home-made American Fifth Curacao, they will actually tell you how to pronounce that properly too! Next up, some American Fifth Yuzu Vodka, and good helping of yummy coconut cream, some of their house-made simple syrup and fresh lime juice to add a zing! This is topped with a fresh brunt orange peel which adds a citrus taste to the coconut flavored drink!
The best part about taking this class, other than enjoying your yummy cocktails, is you'll be able to take your skills home and impress all of your guest, by creating these drinks right in front of their eyes. When you sign up you will also walk away with your very own Boston Shaker, Hawthorn strainer, bar spoon, Muddler and Jigger. These classes fill fast, so make sure to get your spot soon! Join in on the spirited fun and make your way around Greater Lansing for even more tasty cocktails!
All photos were taken by Valeri Gill.