Make the most of the warmer weather by enjoying your food and libations al fresco. There's something wonderful about eating outside, whether it's a romantic tete-a-tete or a small gathering of friends or family. Out of the over 100 restaurants offering outdoor dining in Greater Lansing, I've chosen ten of my favorite patios where I may be found. 
**Please be sure to call ahead to avoid any temporary closures, etc. and to make your experience seamless.
 
Lori's Top Ten Patio Spots


1. BAD Brewing Company | 440 S. Jefferson St., Mason
This was one of the first and most popular patios on Greater Lansing's Makers and Shakers Trail. I like the ambiance because it seems tucked away in  between buildings, and with the lighting, it feels special.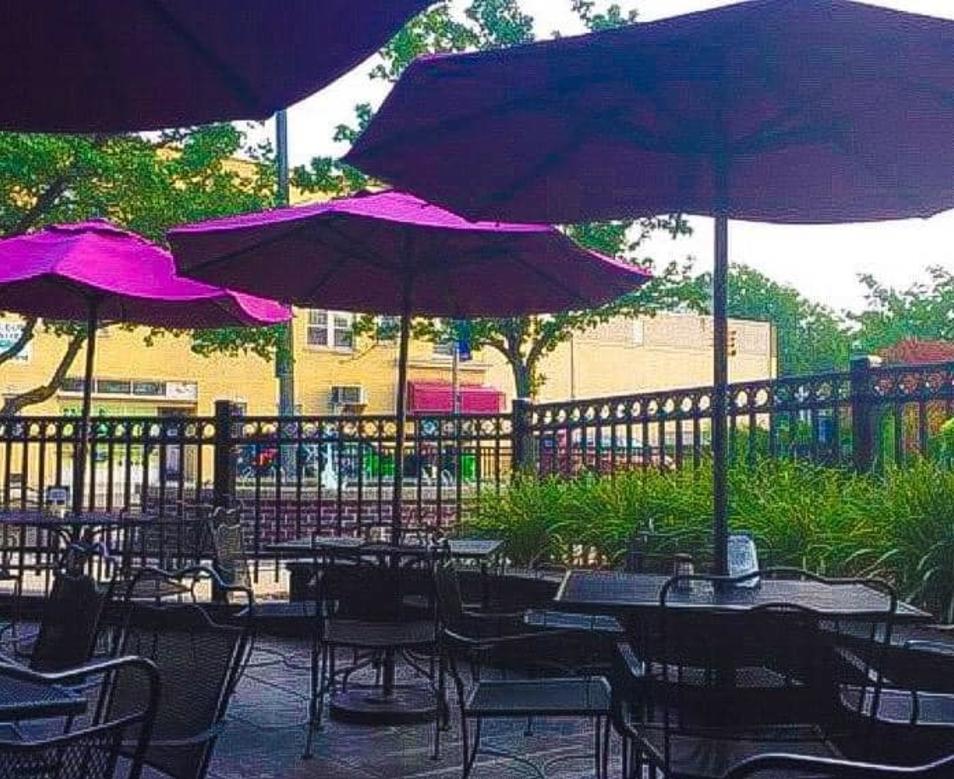 2. Black Cat Bistro | 115 Albert Ave., East Lansing
I like this patio in the heart of downtown East Lansing because it's right next to a pocket park . That makes it feel quite metropolitan yet serene. Plus both the service and food are terrific.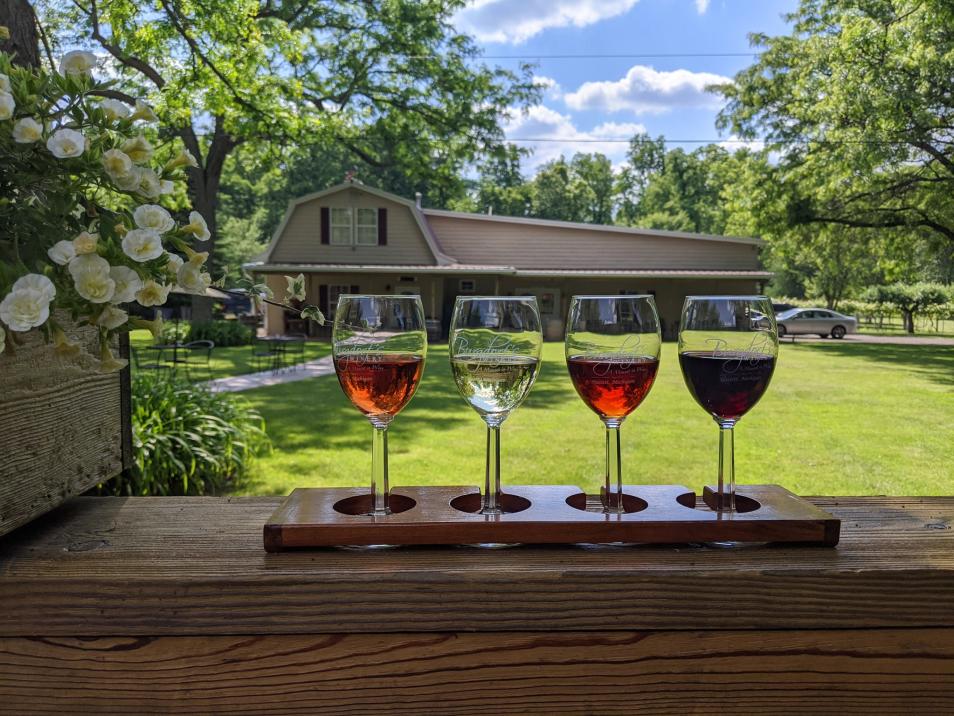 3. Burgdorf's Winery | 5635 Shoeman Rd., Haslett
Burgdorf's is located in a fairly rural area yet so close to town. Seated here, I look around and think that this is the backyard I'd always dreamed of; a patio with views of growing grapes and a big barn filled with soon-to-be wine!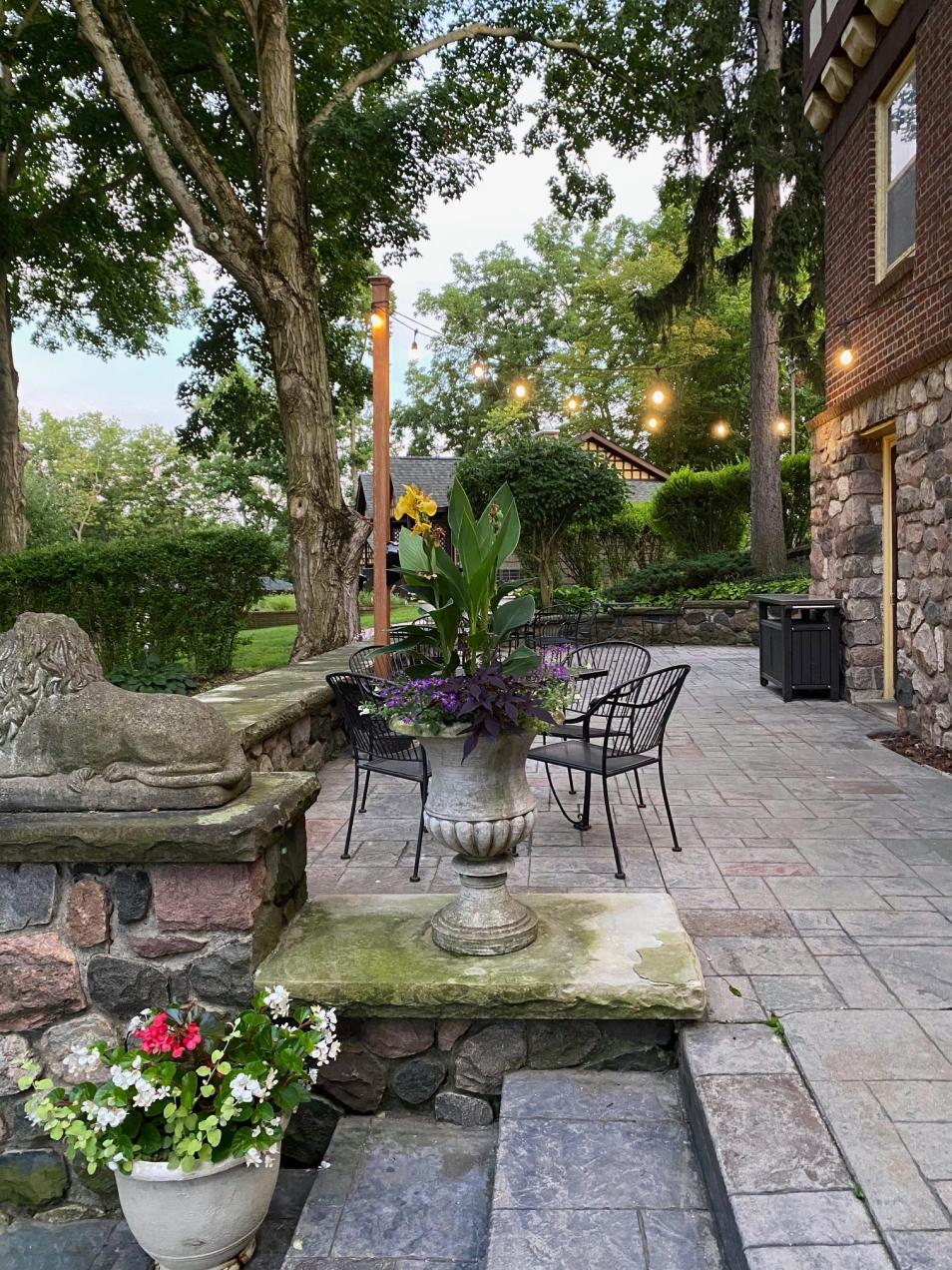 4. The English Inn | 677 S. Michigan Rd., Eaton Rapids
Tucked away just outside the lower level of the English Inn's pub is this sweet terrace that overlooks the grounds.  If I let my imagination wander, I'm having dinner outdoors at my manor house with a cook and house servant. That will be all.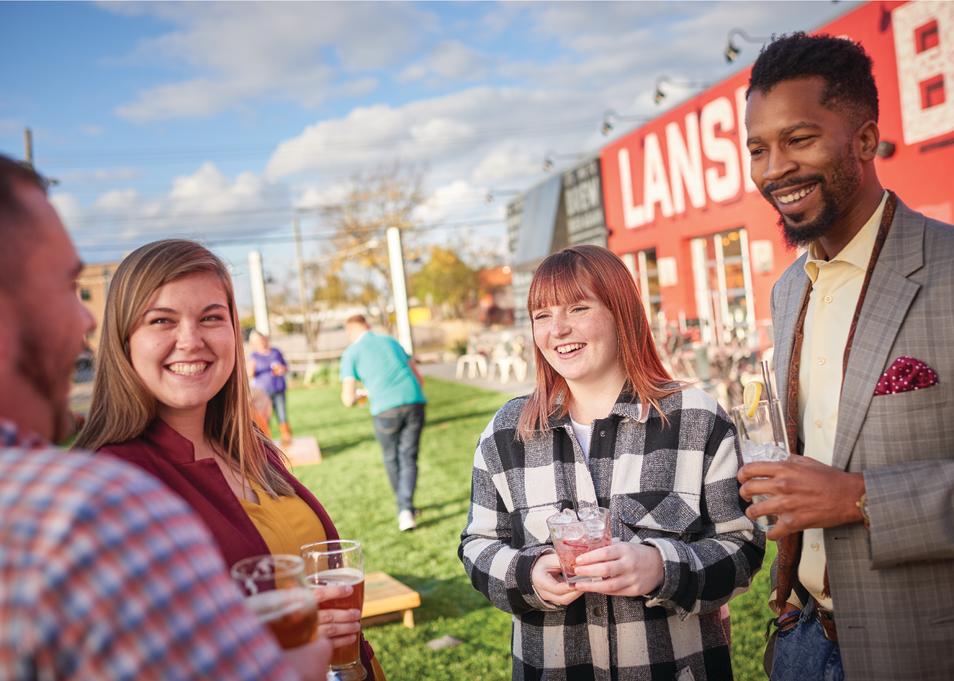 5. Lansing Brewing Company | 518 E. Shiawassee St., Lansing
Located right downtown Lansing in the Stadium District, LBC has a big open outdoor space with opportunity to play some lawn games or snuggle by the huge gas firepit after the sun goes down. Maybe you'll hear the roar of the crowd after a great play at nearby Jackson Field, home to the Lansing Lugnuts.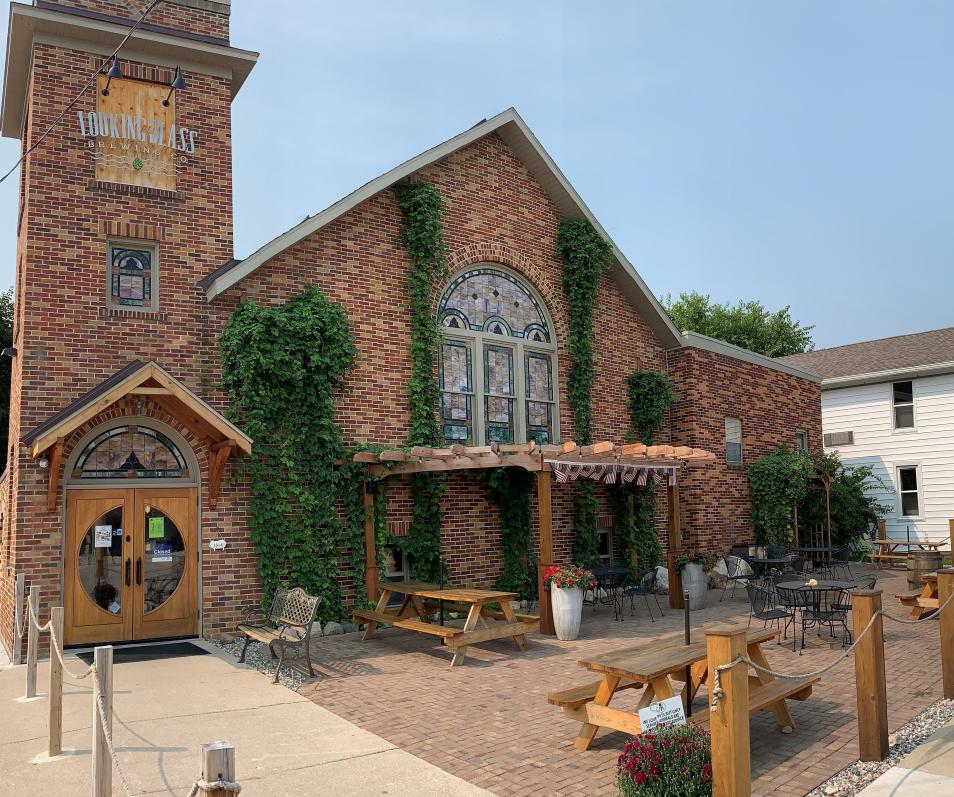 6. Looking Glass Brewing Company | 115 N Bridge St., DeWitt
This patio sits back from the sidewalk and main street of neighboring community of DeWitt. You definitely feel the small town atmosphere with families strolling by heading to the nearby ice cream shop. This brewery is located inside an old repurposed church.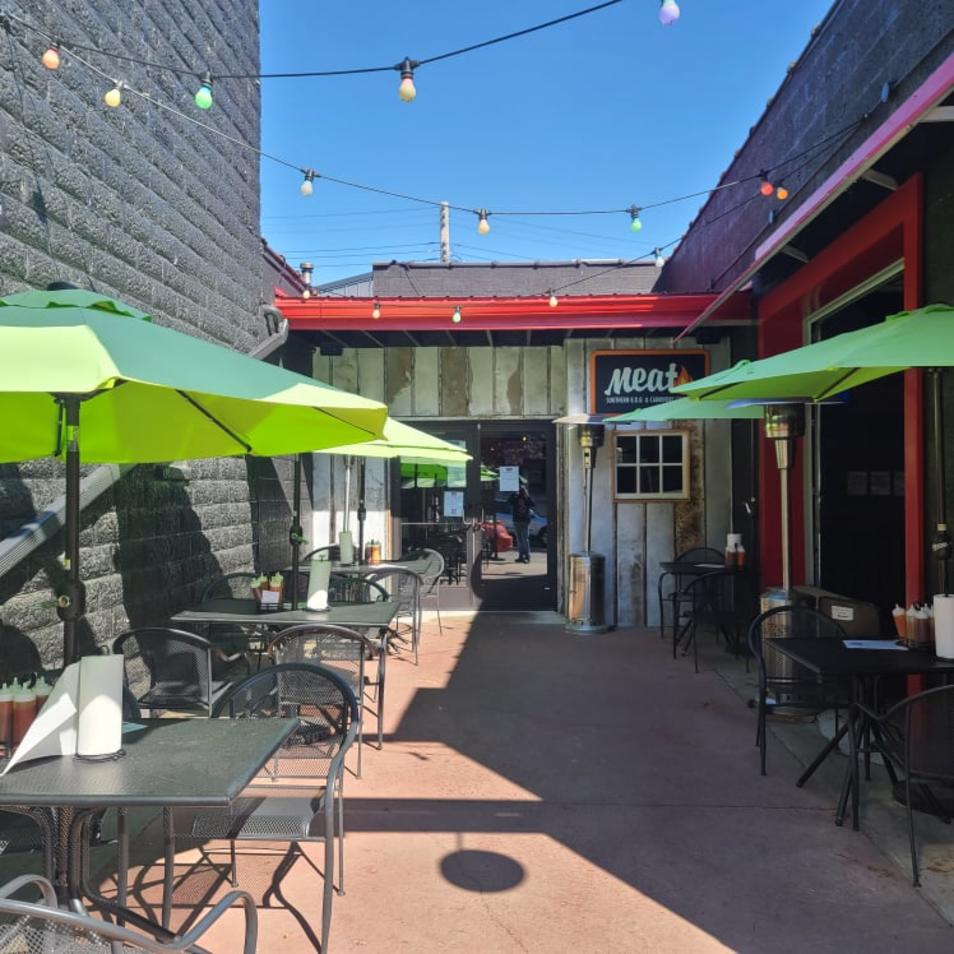 ​7. MEAT Southern BBQ & Carnivore Cuisine | 1224 Turner St., Lansing
I love the cozy feeling of this courtyard just off the sidewalk in Old Town. The brisket is my favorite and the cocktails are top-notch. I like Old Town people-watching from this hidden view.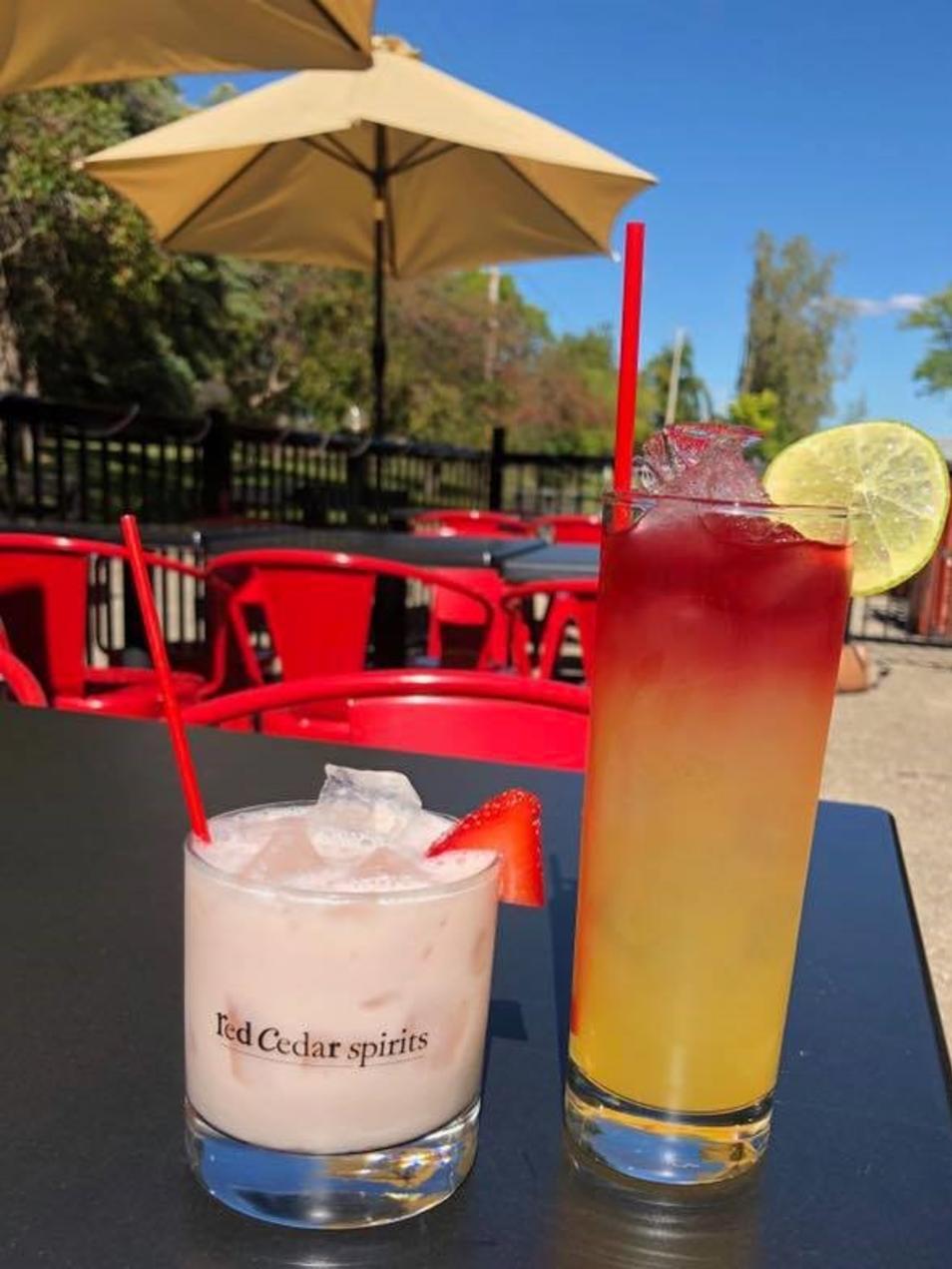 8. Red Cedar Spirits | 2000 Merritt Rd., East Lansing
This patio is tucked back on a secondary road with not much traffic and overlooks a wooded natural area which makes it a hidden gem for those in the know.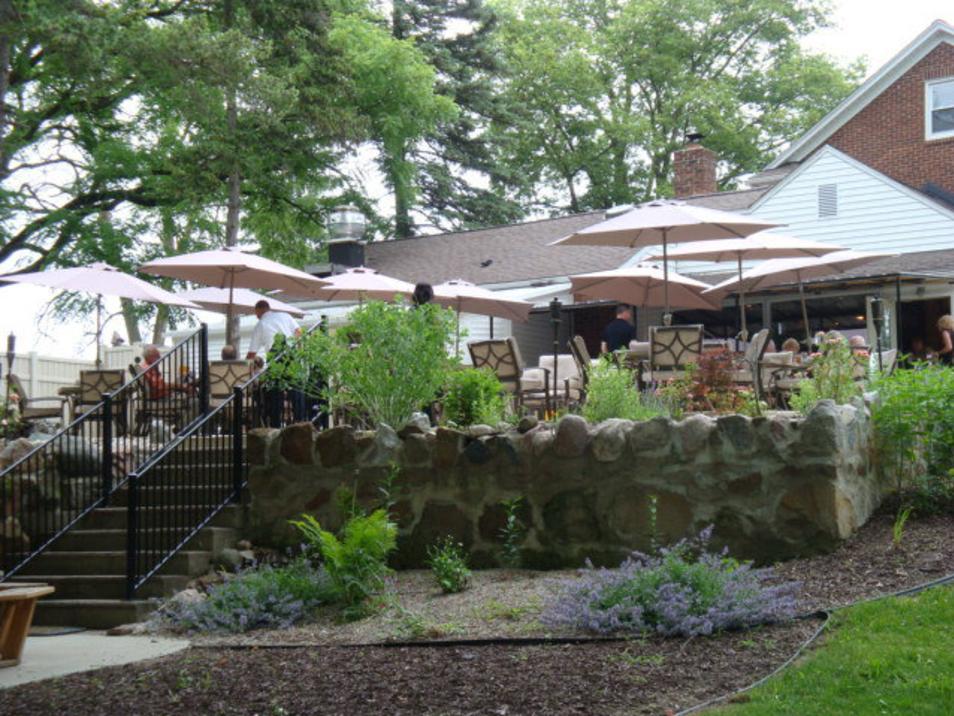 9. River House Inn  | 310 W. Grand River Ave., Williamston
Located in a terraced patio in the backyard of River House Inn and overlooking the Red Cedar River, this location is perfect for a summer evening. It's a fun and festive location that's sure to please.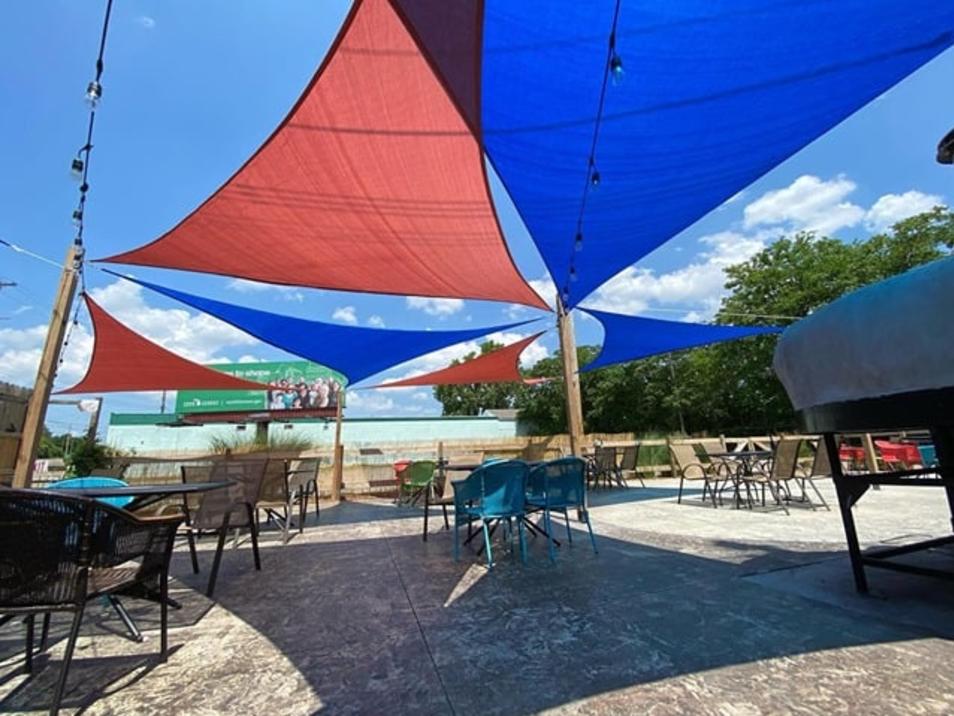 10. Zoobie's Old Town Tavern | 1200 N. Larch St., Lansing
The food from The Cosmos and the large beer garden out back add up to a great outdoor experience. I don't know why, but the wicker seats are so comfortable, I could stay all night. Order me up a glass or two of white wine, some duck fat fries, an artisan pizza and a few close friends and I'm set. 
You can find a total list of all our member restaurants and filter by amenities like carry-out, delivery, outdoor dining and more. 
Photo credits: Red Cedar Spirits, Looking Glass Brewing, Lansing Brewing Company, Burgdorf's Winery, BAD Brewing Company, Zoobie's Old Town Tavern, River House inn, MEAT Southern BBQ, The English Inn, Black Cat Bistro.and our #lovelansing community—a special thanks for their awesome imagery and social media posts.
#LoveLansingLikeALocal #LoveLansing #PureMichigan #patios #patiodining #cocktails