Greater Lansing has great options for those who love fish of any kind - fried with house-made batter, baked in delicious seasoning and more.  Here are some of our favorite fishy eateries in Lansing!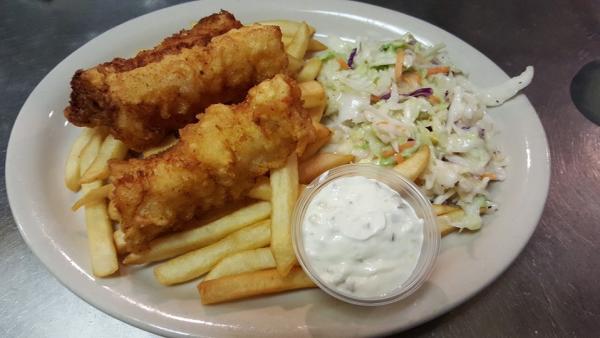 Harry's Place has a menu full of a variety of different tasty foods, but if you are looking for fried fish, they've got you covered. This bar & grill hosts a special Friday Fish Fry, every Friday. This special includes an All You Can Eat meal or a  3 pc. Cod Dinner. Either one you choose, you're sure to be swimming away with a full stomach and a smile!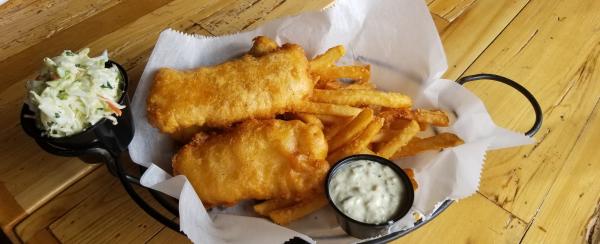 LBC utilizes their brewing skills and makes a fried fish with one of their popular beers. The fish is dredged in an Angry Mayor IPA batter, fried, and then served with fries, house-made slaw and LBC tartar sauce. This fish goes great with one of their other well know beers, maybe the Amber Cream Ale, or the Velvet Villain?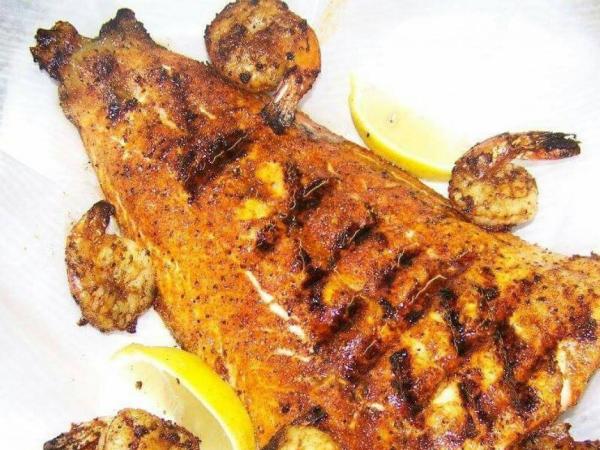 Have a fish craving? Eastside Fish Fry has a selection of fish including trout, walleye, catfish and more. Pick your favorite fishy flavor and they will fry it or grill it. Drop in and grab some Food Network Guy Fieri approved fried fish!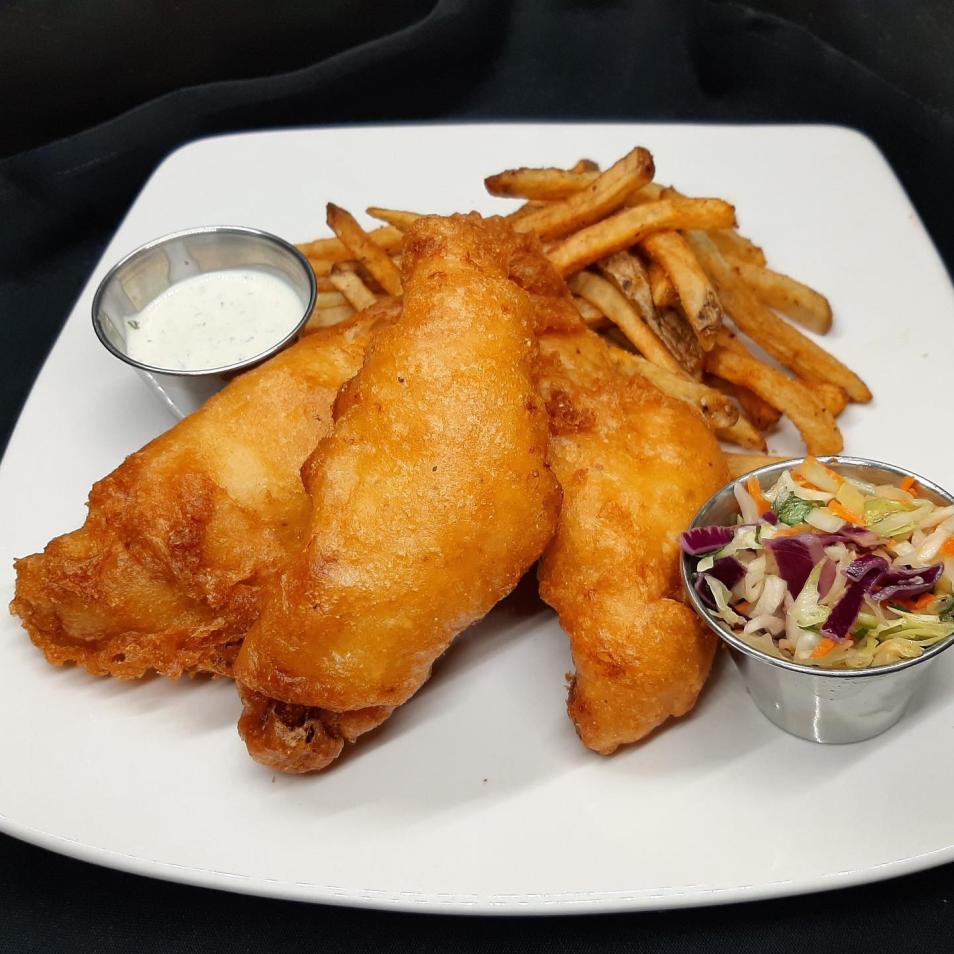 American Bistro recently opened In Eastwood Heights and offers breakfast, lunch and dinner. They are committed to serving fresh food, featuring homemade sauces, dressings, and mixes made from scratch daily and served at affordable prices. Try the Walleye, lightly dusted and panfried or battered and deep fried, served with hand-cut fries, housemade cole slaw and their Bistro tartar sauce.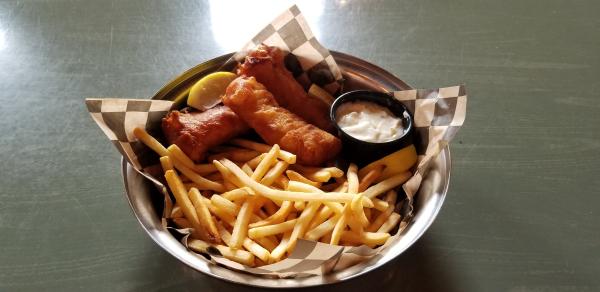 While you may know Old Nation for their famous hazy beer; M-43, they also have a delicious beer battered fish dish. Their Fish 'N' Chips dish consists of 3 pieces of cod beer battered in their own ale and fried to order. It is served with shoestring fries and tartar sauce. Between you and me, I'd substitute those fries for their unique coin-shaped tots or a cup of their beer cheese soup! Don't forget to check out their current Fish Taco meal, which includes beer battered cod, pickled slaw and cilantro lime sour cream wrapped in a flour tortilla and served with fries! Yum! (Currently Take-out only.)
Head over to East Lansing and dig into Dublin Square's Fish & Chips dish with Guinness beer battered North Atlantic cod, served with a side of apple coleslaw and fries. They also have fish entrees like the Sesame Tuna and Seared Clare Island Salmon if you are looking for a lighter meal!
The Stillwater Grill has great options for those looking for delicious fishy meal. You can choose your own fresh fish which can be grilled, blackened, broiled or fried.  Or pick from some delicious meals on the menu including Crab Stuffed Salmon, Brew Pub Fish & Chips and more.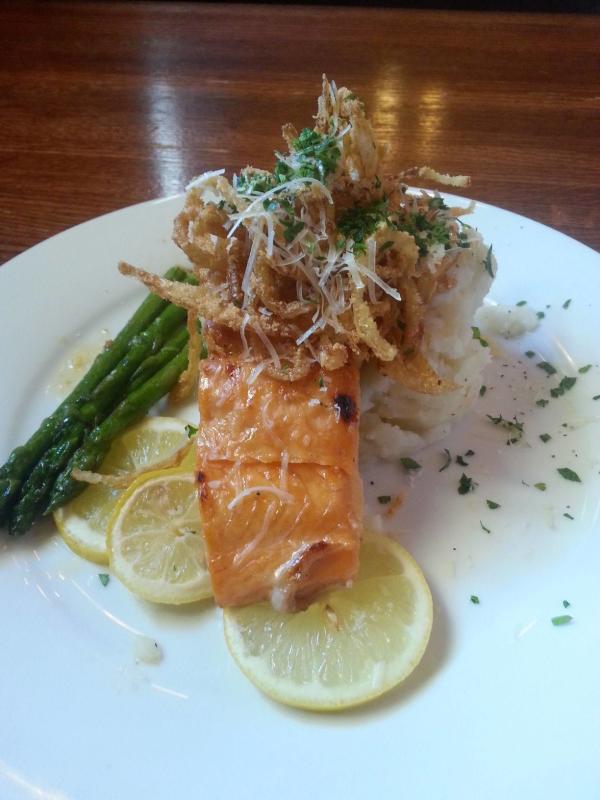 Looking for an alternative to fried fish, or maybe you're interested in more of a seafood dish? Mitchell's Fish Market has a variety of fish & seafood dishes to choose from, like Lobster and Shrimp Stuffed Cod, Pecan Crusted Whitefish, Cedar Planked Salmon and other delicious plates. Don't forget to spoil yourself and try the freshly fried calamari!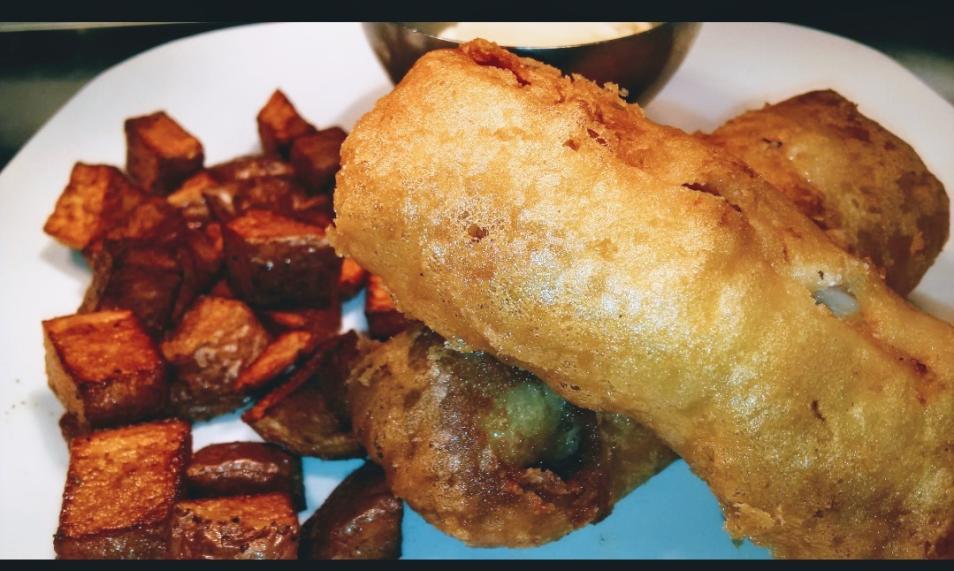 Lil G's Italian restaurant in St. Johns is known for their willingness to create menu items that are Gluten Free. Here's just one of their many options for those looking for fish sticks! Lil G's goes out of their way to take into consideration your dietary wants and needs whether that's dairy free, vegan or gluten free. Also on their menu they always carry Cod, White Fish, Rainbow or Steelhead Trout which are all prepared gluten-free and could be grain-free if requested.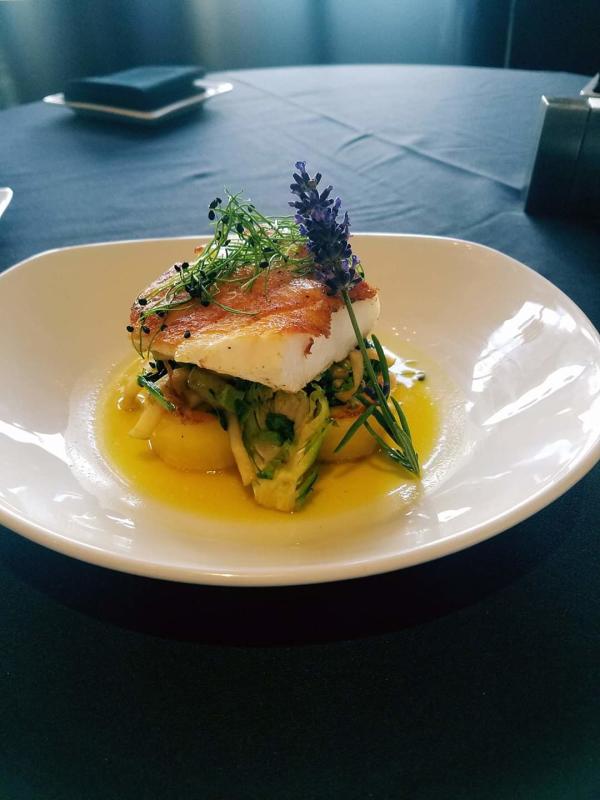 Looking for a fancy fish dinner? Capital Prime is your spot. You can choose from a plethora of fresh fish including Cedar Plank Salmon, Great Lakes Walleye, Ahi Tuna, Arctic Char, Sea Bass, Swordfish and more. They also have other great seafood dishes and sides that are sure to complete your tasty meal!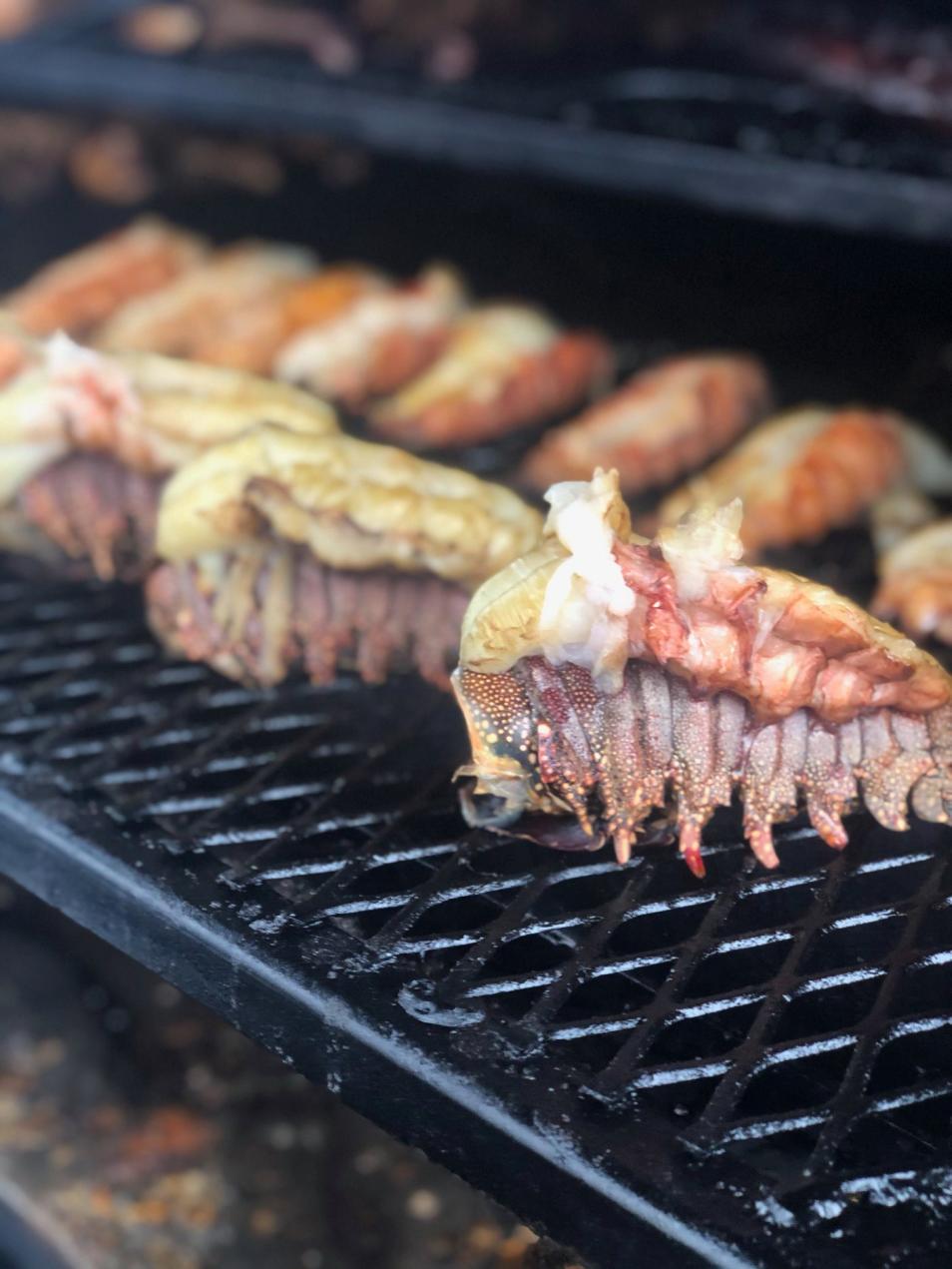 For every Friday during Lent, Saddleback will have homemade Lobster Rolls and Lobster Bisque available. If you order a meal you can choose either a half or a full sandwich, it will also come with the Bisque, French Fries, Corncake, and Pickles!  For a short time they may want to switch up their tagline to Respect the Lobster in lieu of Respect the Pig. 
Coral Gables continues to be an East Lansing staple. One of their specials include their Friday Fish Special. With so many fish options, its hard to choose. Options include North Atlantic Cod, Walleye and Shrimp. They also have Broiled North Atlantic Salmon, Tilapia, Baked Buttercrumb Scrod, and Broiled Lake Superior Whitefish. Rounding out the seafood items is a lovely New England Clam Chowder!
My mouth is watering! Your taste buds and your stomach are sure to love you after eating one or many of these fishy meals in Lansing, MI. Check out even more delicious restaurants in Greater Lansing.
Photo Credit: Claddagh Irish Pub, Harry's Place, Lansing Brewing Company, Eastside Fish Fry, Old Nation Brewing, Dublin Square, Mitchell's Fish Market and Capital Prime, Lil G's, Saddleback Barbecue.
**Every effort was made to insure this information is accurate. However, we suggest that you contact each restaurant directly for hours and details as things change frequently during the pandemic. Feb. 24, 2021