Spring is coming and for some of you that means no meat Fridays. Greater Lansing has great options for those who participate in Lent and for those who just love fried fish.  Here are some of our favorite fishy eateries in Lansing!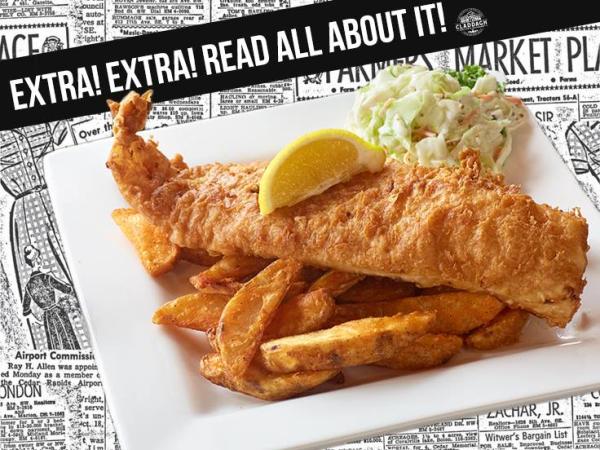 This authentic Irish pub offers up an awarding winning Fish n' Chips any day of the week. If you're craving some fish before Friday, they even offer a BOGO Fish 'n Chips on Mondays. Take your friends and enjoy some great Irish-style fried fish! You can also try their fish sandwich, it's pretty delicious!
Lou & Harry's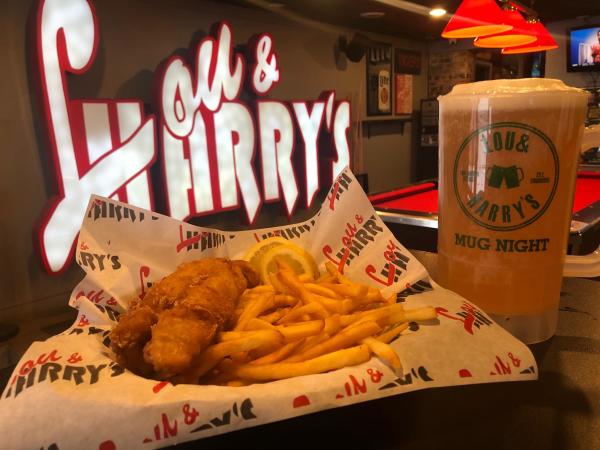 Looking for a unique twist on some fried fish, this Greek/American bar serves up fresh fish dipped in their secret recipe batter and paired with their house-made fries. Sounds pretty yummy to me! Visit the East Lansing location to try and guess what that secret recipe batter is made out of.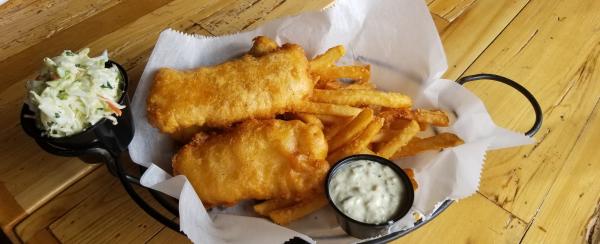 LBC utilizes their brewing skills and makes a fried fish with one of their popular beers. The fish is dredged in an Angry Mayor IPA batter, fried, and then served with fries, house-made slaw and LBC tartar sauce. This fish goes great with one of their other well know beers, maybe the Amber Cream Ale, or the Velvet Villain?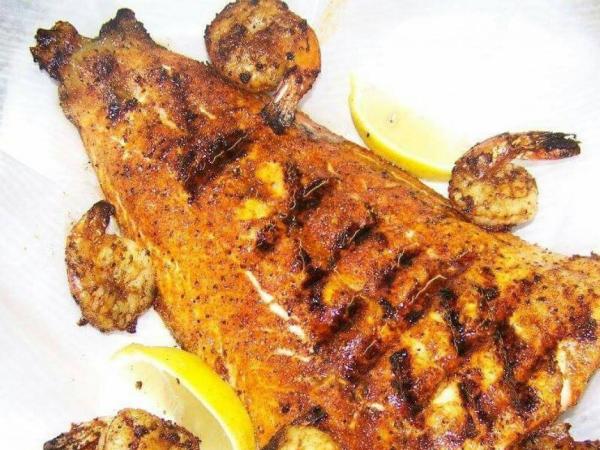 Have a fish craving? Eastside Fish Fry has a selection of fish including trout, walleye, catfish and more. Pick your favorite fishy flavor and they will fry it or grill it. Drop in and grab some Food Network Guy Fieri approved fried fish!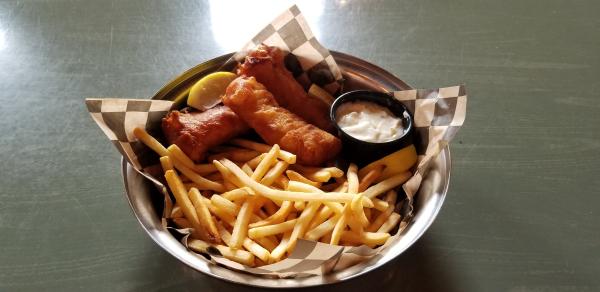 While you may know Old Nation for their famous hazy beer; M-43, they also have a delicious beer battered fish dish. Their Fish 'N' Chips dish consists of 3 pieces of cod beer battered in their own ale and fried to order. It is served with shoestring fries and tartar sauce. Between you and me, I'd substitute those fries for their unique coin-shaped tots or a cup of their beer cheese soup! Don't forget to check out their current Fish Taco Special, going on now through Easter, which includes beer battered cod, pickled slaw and cilantro lime sour cream wrapped in a flour tortilla and served with fries! Yum!
Head over to East Lansing and dig into Dublin Square's Fish & Chips dish with Guinness beer battered North Atlantic cod, served with a side of apple coleslaw and fries. They also have fish entrees like the Sesame Tuna and Seared Clare Island Salmon if you are looking for a lighter meal!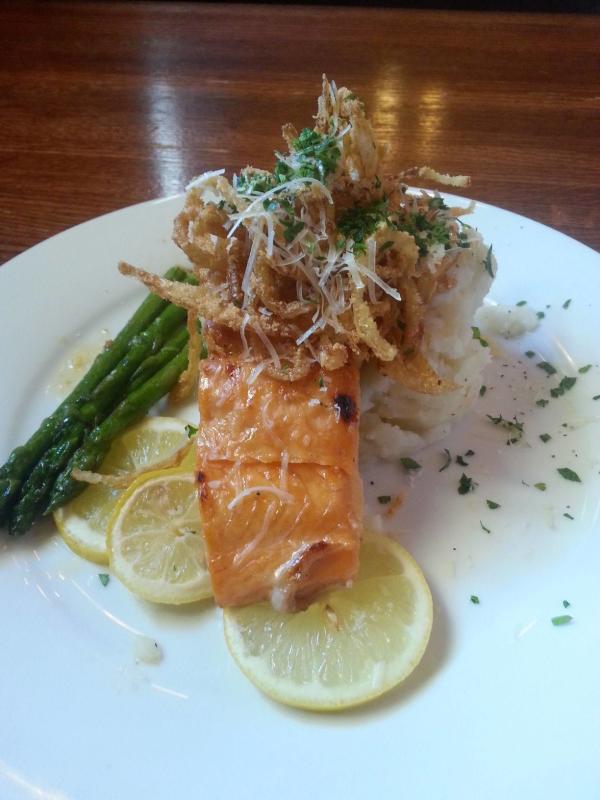 Looking for an alternative to fried fish, or maybe you're interested in more of a seafood dish? Mitchell's Fish Market has a variety of fish & seafood dishes to choose from, like Lobster and Shrimp Stuffed Cod, Pecan Crusted Whitefish, Cedar Planked Salmon and other delicious plates. Don't forget to spoil yourself and try the freshly fried calamari!  
Looking for even more local fish options, check out the places below for Friday fish fries.
The St. James Knights of Columbus – 1010 S. Lansing St., Mason
DeWitt VFW Post 671 – 1250 US-27, DeWitt
St. Casimir Catholic Paris – 815 Sparrow Ave., Lansing
The Knights of Columbus – 5300 N. Grand River Ave., Lansing
Most Holy Trinity Activity Center – 545 N. Maple St., Fowler