The Greater Lansing Convention & Visitors Bureau is proud to bring this exciting certification program to our region. The program strives to inspire and motivate our front-line employees and volunteers to turn every visitor encounter into a positive experience! Utilize your skills to make each and every visitor feel like they belong here and help in making Greater Lansing a home away from home!
Remembering Kristina Kauffman - CTA Scholarship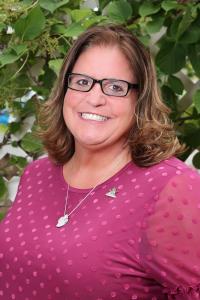 On October 31, 2020, the Greater Lansing CTA Program, and indeed the world, lost one of its brightest shining stars. Kristina Kauffman was the enthusiastic and wonderfully joyful CTA Program Manager for our region as well as the Events Program Manager for the Greater Lansing Convention & Visitors Bureau. Kristina was passionate about the CTA program and the difference it makes in the community to elevating tourism in the region. She was always the first to volunteer for community events and absolutely loved helping with all the events in Old Town and throughout the community.
In memory of Kristina's love and passion for our area, the Greater Lansing CTA Program has established a Scholarship Fund that will allow so many more people to become an ambassador for the region, who otherwise may not be able to do so. We know one of Kristina's wishes was that everyone can know and love Lansing like she did. Please consider donating to the fund in her honor, using the button below.
DONATE NOW
Greater Lansing CTA Star of the Year - Lance Margrif, CTA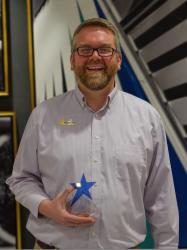 Greater Lansing is pleased to announce the Certified Tourism Ambassador Star of the Year is Lance Margrif, CTA. Margrif is the Assistant GM with the Quality Suites Hotel and was recognized for his dedication to the CTA program and promoting the Greater Lansing region. The Greater Lansing Certified Tourism Ambassador program aims to equip residents in front-line hospitality and tourism-related positions, such as hotel, local attractions and restaurant employees, with a more in-depth knowledge of the area's many assets so they may help create a more positive and memorable visitor experience.
Contact Melissa today to learn more about the program and to join the next CTA class.