Welcome to Spartan Country!
Congratulations on your new journey with Michigan State University! We know that for some, finding things to see and do during your down-time can be a little cumbersome and you might not know where to start. Showing our guests the best spots in Greater Lansing is our specialty and we are happy to help you navigate your way!
Please keep in mind that the COVID-19 situation has had an impact on how we work, live and play. At this time, all individuals (as of August 1, 2021) are required to wear masks in all campus buildings and  other MSU facilities. All students faculty and staff are required to be vaccinated against COVID-19 by August 31, 2021. Many of the retailers, attractions, restaurants and events may have altered their ways of operating. We appreciate your patience and flexibility as we all navigate the "new normal." Please observe the 6 ft. physical distance guidelines, wear a mask, and be aware of capacity limits. Please see the adjacent "Safe Spartans" article for more information specific to MSU campus and East Lansing. Our attractions, restaurants and hotels have taken the Greater Lansing Safe Pledge showcasing their commitment to our visitors health and well being.
Lodging, Dining, Shopping & Things to Do
Check out the links in the navigation to the left to discover hotels, restaurants and interesting things you can see and do. Learn why it's so fun to #lovelansing like a local! You might also enjoy our list of  TOP 10 THINGS TO DO AT MSU.
---
Social Spartans
Be sure to read our blogs and follow us on Instagram, Facebook and Pinterest for the latest information on dining discounts, special offers and updates on events and things to do throughout the region.
Love Lansing Like a Local - Because You Are One Now!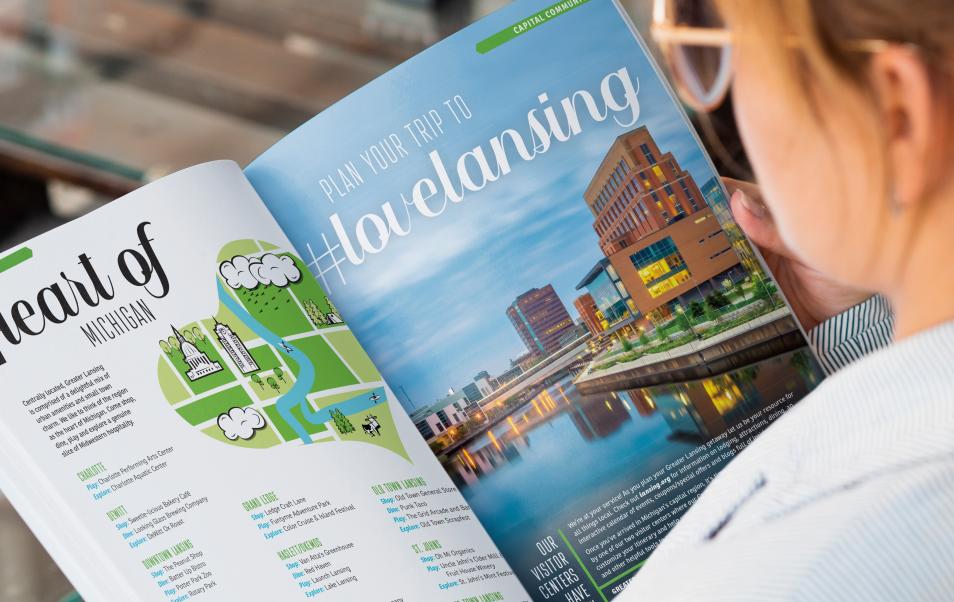 Greater Lansing On The Go!
For even more information on things to do, download our digital Visitor Guide.
This booklet has everything you need from dining info to maps, lodging and things to do in Greater Lansing!