With the looser restrictions on indoor dining here in Michigan we thought we would get out and visit some NEW restaurants, some that are new-ish and some old favorites here in Greater Lansing.
Don't forget the main indoor dining rules: restaurants are open at 50% occupancy, 6 people to a table max, 6' apart, wear a mask and observe the 11 p.m. curfew.
In case it's been a while since you ventured out - be sure to read our handy guide: Ten things to remember when returning to dining indoors.
East Lansing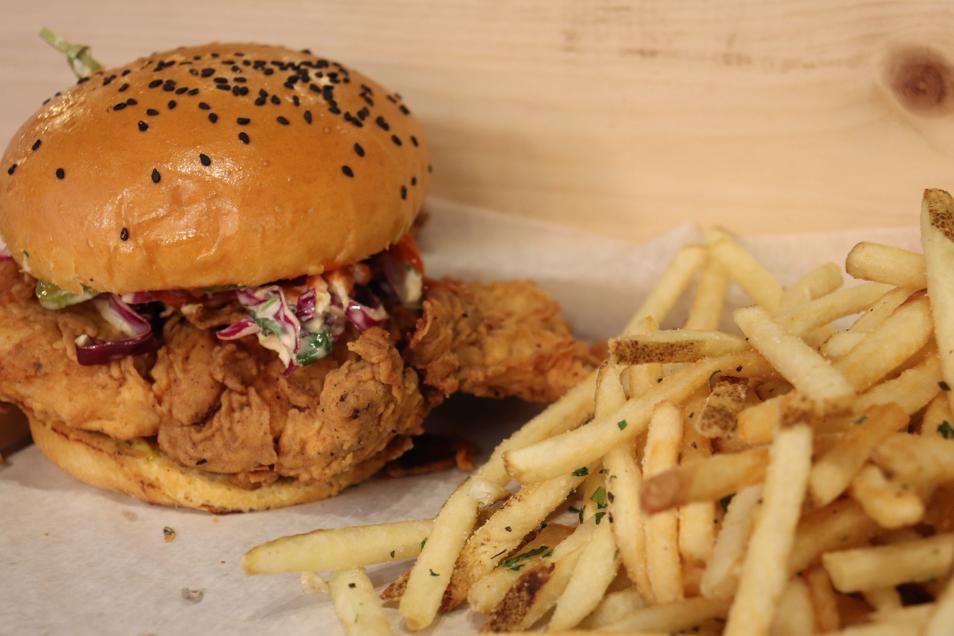 Jolly Pumpkin Cafe and Brewery | 218 Albert Ave., East Lansing, MI 48823 | (517) 858-2100
New-ish! Jolly Pumpkin is best known for their award-winning wild ales, artisan pizzas, truffle fries and a unique sandwich selection. For those who are in search of some gluten-free and vegan pizzas, they have you covered. They brew multi award winning barrel-aged wild ales including their Belgian Gold Ale awarded #1 in the world by the New York Times. Open for dinner. Dine in, carryout and delivery available.
Barrio Tacos + Tequila + Whiskey | 202 Albert St, East Lansing, MI 48823 | (517) 679-0063
New-ish! Barrio Tacos serves up some delicious Mexican fare. On the vegan side go for the El Vegano (lean goddess shell (corn soft+corn hard+guac), pan-seared portobellos, caramelized onions + poblanos, pico de gallo, corn salsa, salsa verde. Or you can build your own with multiple options. Or how about an Al Pastor Bowl (pulled pork, cauliflower rice, pineapple salsa, cilantro+onions, mango habanero, dirty sauce?) Add a mouth puckering margarita to go and a side of pineapple salsa. Open for dinner. Dine in, carryout and delivery available.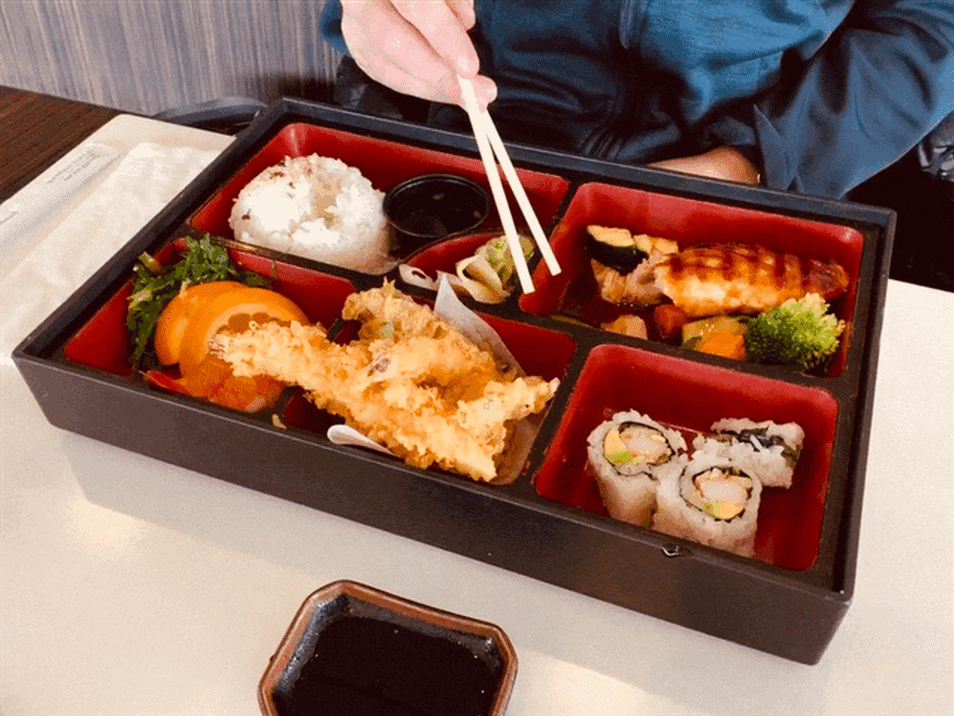 Sansu Sushi  | 4750 Hagadorn Rd., Ste. 100, Hannah Plaza, East Lansing, MI 48823 |  (517) 333-1933
Old Fav! Sansu is an old favorite worth a visit. Try the salmon bento box - their most popular dish. It includes teriyaki glazed fresh salmon, steamed vegetables, seaweed salad, three pieces of California roll and two pieces of nigiri sushi, tempura shrimp, vegetables and steamed rice in a lacquered box. Award winner of MSU's Best of the Best, they are known for their Sansu creation rolls like the favorite baked roll - Orange Crush. Open for dine in service for lunch and dinner. Contact free pick up, curbside and delivery through their online site.
Lansing's West Side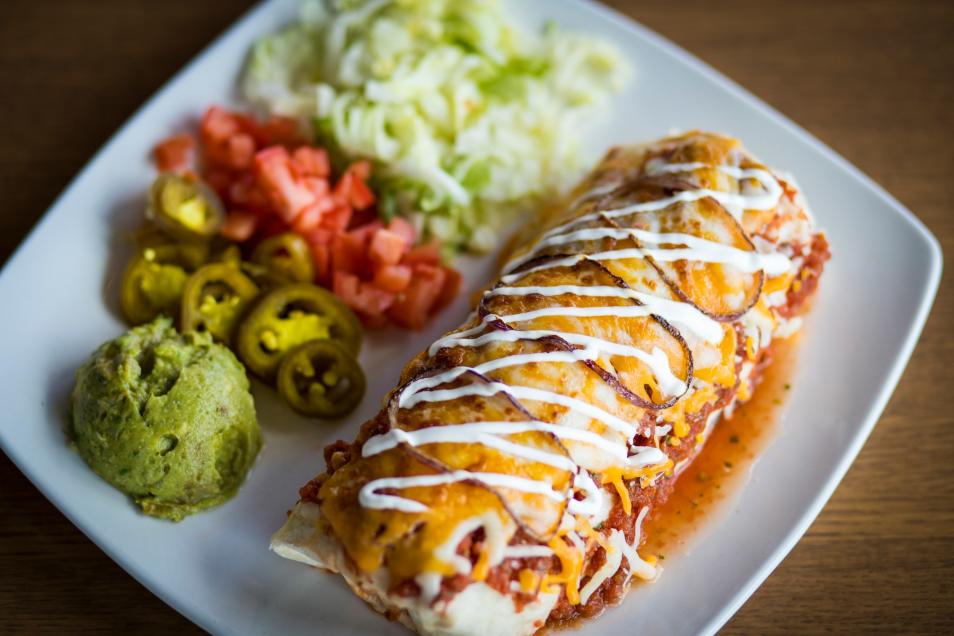 One North Kitchen | 5001 W. Saginaw Hwy., Lansing, MI 48917 | (517) 901-5001
NEW! One North Kitchen and Bar opened in early 2021 and took over the old Reno's West location. This is a sports themed casual dining restaurant featuring scratch cooking, craft beers, and cocktails. Best known for pizza, burgers, chicken parmigiana, fish and chips, fresh salads, plus over 40 beers on tap featuring some of Michigan's specialties. Open for dine in for lunch and dinner. Take out and outdoor heated igloos available.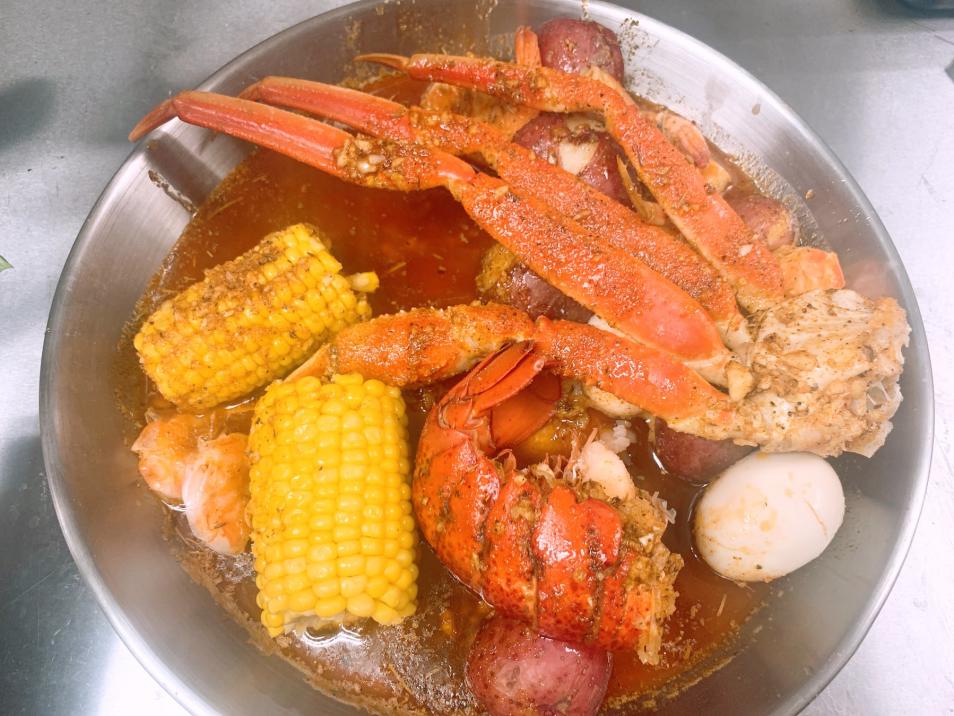 Tangy Crab | 7433 W Saginaw Hwy, Lansing, Michigan 48917 
NEW! Tangy Crab opened in late 2020 and brings the original low country southern boil to Michigan and encouraging a place where you can be carefree and eat. Beyond the food, the atmosphere created by families and friends eating crab legs around a table is what its about. After months of perfecting their spices, they decided to open their first location in Lansing. Open for dine in for lunch and dinner. Take out and delivery available.
Fidler's on the Grand | 4805 N. Grand River Ave., Lansing, MI 48906 | (517) 580-7202
New-ish! The restaurant falls in the "newish" category but once you discover Fidler on the Grand you'll be a fan. This family-owned eatery serves Americana food favorites like their house smoked meats and Broaster chicken, along with original dishes like breakfast tacos, peanut butter burgers, and let's not forget their huge amazing cinnamon rolls. You'll feel right at home the minute you walk in the door.
Bordeaux [Wine. Food. Spirits] 925 S. Creyts Rd. (Crowne Plaza Lansing W) Lansing, MI 48917 (517) 323-4190
Old Fav! Tucked into the lobby of the Crowne Plaza Lansing West is this hip restaurant that falls in the old favorites category. Be sure to try the Whitefish - pan seared and lemon-pepper encrusted and the beautiful vegan option, Orecchiette with roasted tomatoes, kalamata olives, red onions and Parmesan cheese. And you can find great burgers and flat breads as well. Serving breakfast and dinner. Curbside pick up and delivery available through Grub Hub.
North Side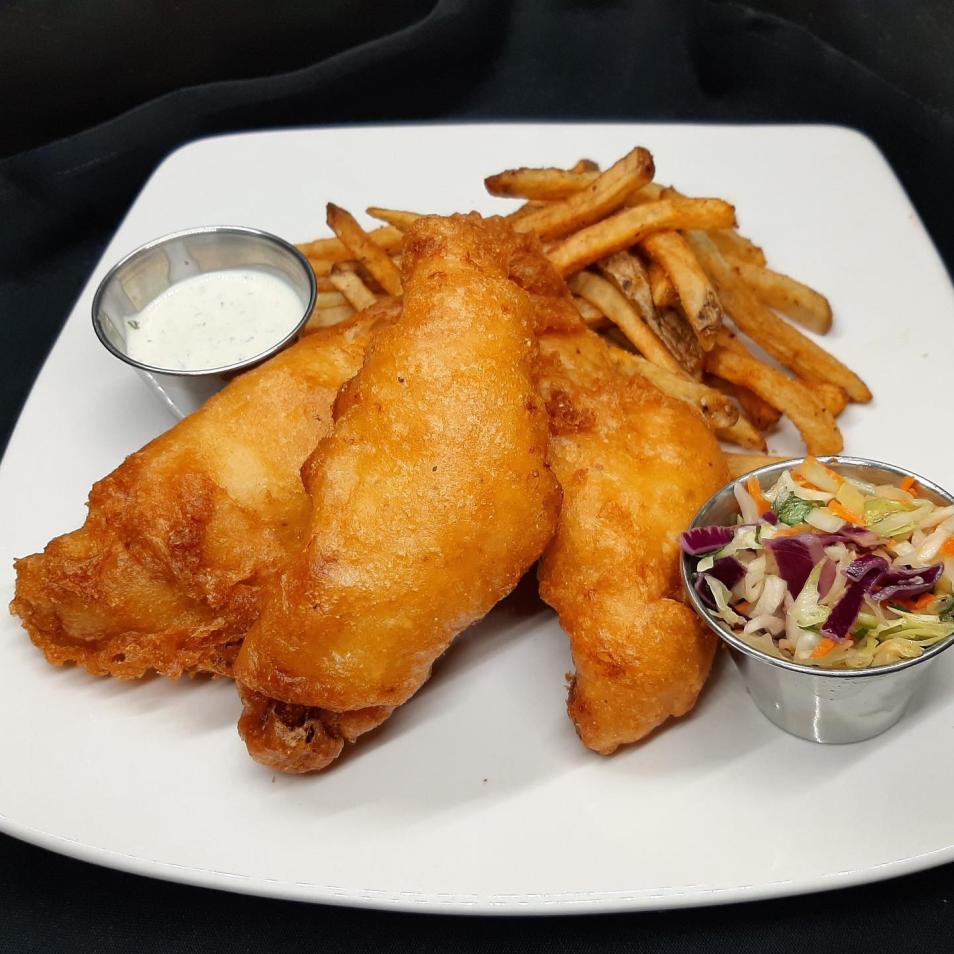 American Bistro | 2328 Showtime Dr., (The Heights at Eastwood) Lansing, MI 48912 | (517) 708-8803
New-ish! Find American Bistro's take on the traditional American diner with a welcoming atmosphere to enjoy homemade, great-tasting food at affordable prices. Patrons can find fresh food, featuring homemade sauces, dressings, and mixes made from scratch daily, local, sustainable favorites. Gluten-free, dairy-free, and vegetarian options are available. Open for dine in for lunch and dinner. Take out and delivery available through Grub Hub.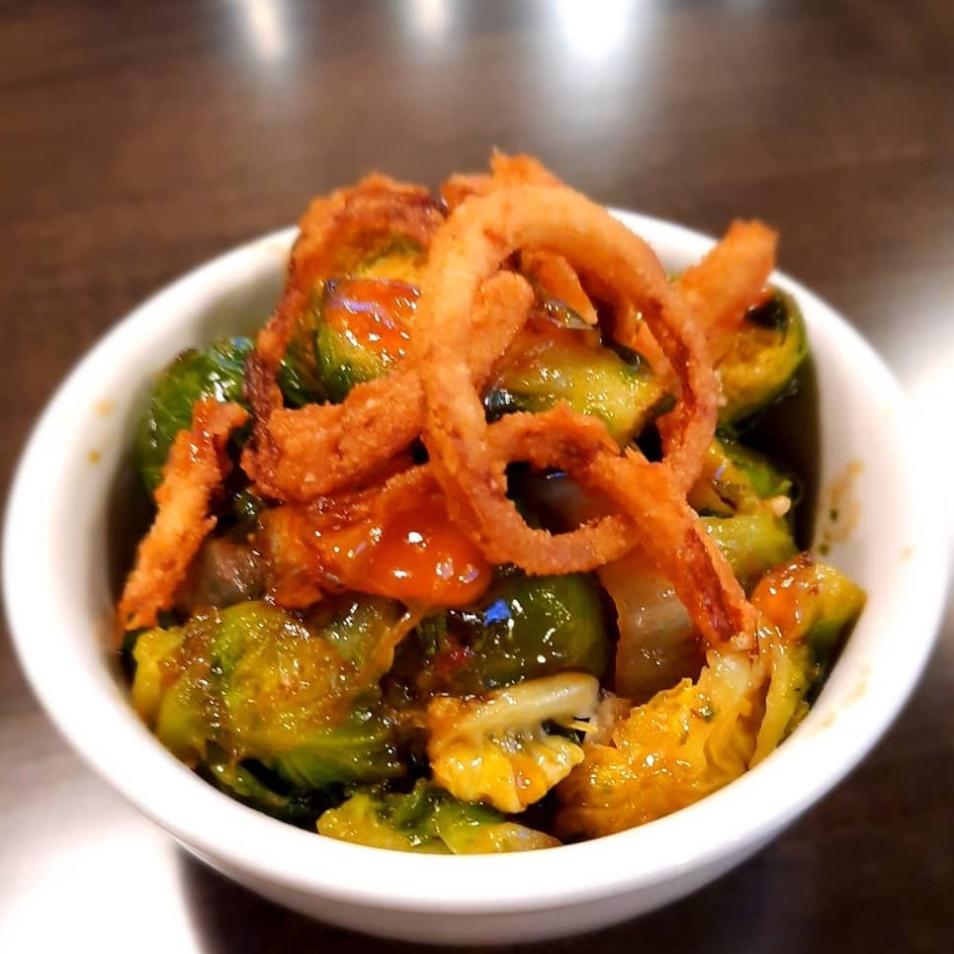 St. Johns Brewing Company | 200 N. Clinton Ave., St. Johns, MI 48873 | (989) 227-7700
NEW! This is the third taproom for Mt. Pleasant Mountain Town Brewing Company, This full-service taproom and smokehouse opened in the fall of 2020 and serves smoked meats paired with delicious craft beers. Exclusive menu items for the St. Johns location are the Mint City Salad and the St. Johns sandwich among others. You'll want to try out the BBQ sauces: St. Johns Signature Sweet, Carolina Gold, Alabama White and Cajun BBQ. All meats and sauces are gluten-free. Open for dine in for lunch and dinner. Online ordering and take out available. Closed Sundays.
Lil G's | 2459 Ontario Dr., St Johns, MI 48879 | (989) 545-7090
Old Fav! Enjoy home-style Italian food, cooked using locally sourced meats and vegetables. The menu features favorite s like fried ravioli, bruschetta, caprese orzo salad, anti-pasta salad, lasagna, chicken parmesan, seafood fettuccine, creamy chicken piccata, and pasta Bolognese, Gluten and dairy-free options. Save room for desserts that include cannolis and other Italian favorites. Lil  G's is a great option for family style take out meals.
Guy Fieri's Flavortown Kitchen - Delivery only
New! Foodies will recognize the term "ghost kitchen" and the star of Food Network's Triple D has brought his favorite dishes to Guy Fieri's Flavortown Kitchen housed inside a "ghost kitchen" at Bravo in the Eastwood Towne Center. But the only way to order the Jalapeno Poppers, Burgers, Chocolate Whiskey Cake and other delights is to order through your favorite delivery app like Door Dash. See the menu here.
Downtown Lansing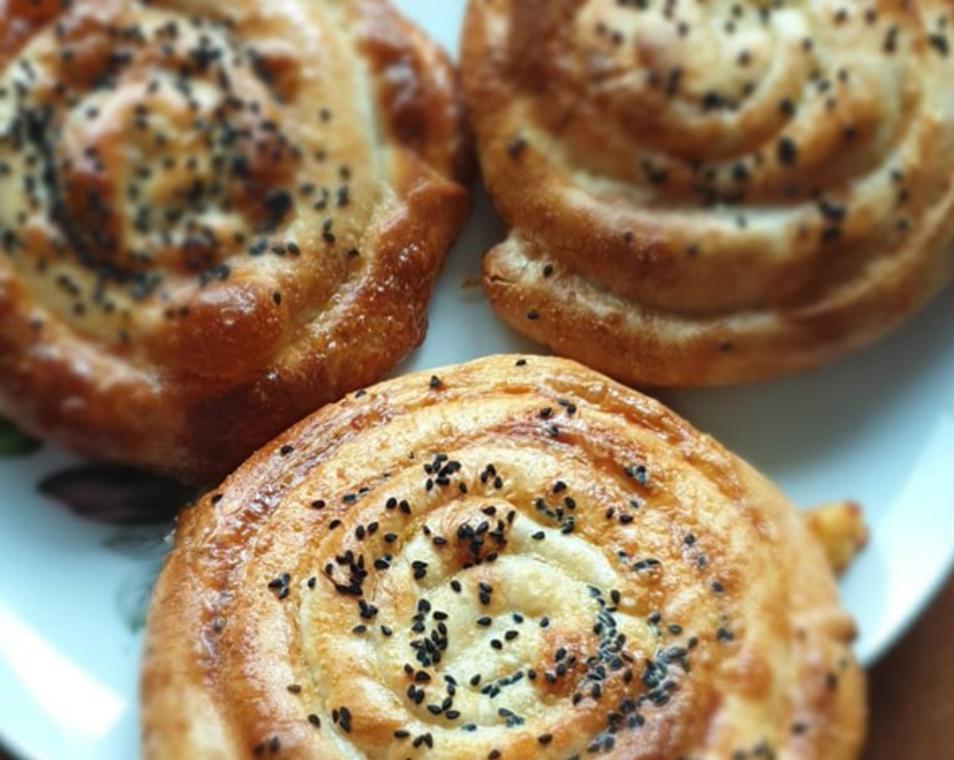 Social Sloth Café | 301 S. Washington Sq., Suite 100, Lansing, MI 48933 | (517) 253-0240
NEW! Social Sloth Cafe is a Turkish family-owned business, a cozy place to gather where home-made, cooked fresh daily food is served. It is an artisan bakery, serving ethnic Turkish flavors inspired with a Mediterranean touch.The eclair was heaven. Check out their website for information on cooking classes that can be done in person or virtually. Perfect for a date night or fun night in with friends. Open for dine in for breakfast and lunch. Take out available.
Also
Anna's House opened recently on Grand River Avenue in Okemos. This is their ninth location in Michigan, featuring an updated diner ambiance and tons of brunch options. Patrons can expect fresh, local, quality ingredients iwhile offering an extensive menu to meet a variety of dietary lifestyles, such as gluten free, dairy free, vegetarian & vegan.
Coming Soon!
Sidecar Slider Bar is hopeful for a spring 2021 opening in the Stadium District at the corner of Michigan Avenue and Cedar Street. (Across from the Lugnuts/Jackson Field) Expect a bar open for a simple lunch or dinner with friends, happy hour with coworkers, or a place to watch your favorite sporting events, The menu is simple yet tasteful, focused on delivering quality custom sliders, hot dogs, and sides that make you feel right at home.
On the Horizon:
Lansing Shuffleboard and Social Club will breath new life in the old Lansing City Market building, Detroit Rising envisions a two-story space with a food hall with 6-7 food vendor units, a full-service bar, a common kitchen prep and cooler space, plus a portable wall system for flexible gallery and private event space, and a redesigned patio. A second floor mezzanine will be built out to house shuffleboard courts, an art gallery, and a small bar. Opening in 2022.
**Every effort was made to insure this information is accurate. However, we suggest that you contact each restaurant directly for hours and details as things change frequently during the pandemic. Feb. 19, 2021
Photo Credit: Jolly Pumpkin, Tangy Crab, One North Kitchen, American Bistro, St. Johns Brewing Co, Social Sloth, SanSu Sushi