Event professionals, whether they are on the planning side or the supplier side, are always looking for ways to get better. The industry is constantly changing and that requires even those on top of their game to be increasingly nimble. I recently had the opportunity to hear Colleen Keating, COO of IHG America speak at a conference. She touched on three pillars of success in the hospitality industry, but these ideals are applicable to both meeting planners and suppliers alike. Here is my take on her three key points:
Trust and Reliability
Trust and reliability touches on many areas of our industry. If you are a supplier - Is your facility technology capable? Is your organization acting in a socially responsible manner? If you are an event planner, your members and partners trust you to choose locations and facilities that can deliver on all of the event's needs. At the Greater Lansing Convention & Visitor's Bureau, it is our job to help foster relationships with meeting planners and facilities alike, so that we can make appropriate community connections that mutually benefit all parties.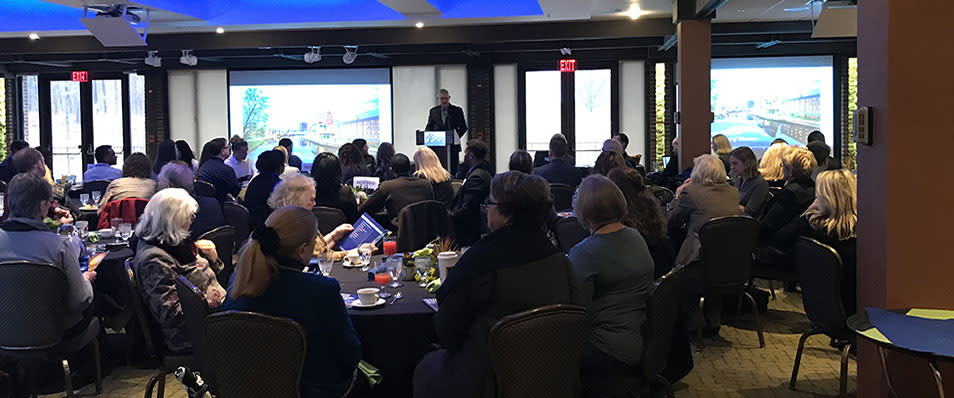 Providing a Seamless Guest Experience
Delivering a great guest experience takes a combination of efforts from all event stakeholders. As a planner you expect the host facility to deliver an exceptional level of service to your guests, but for your staff to also be prepared for the event. At the Greater Lansing CVB we offer a variety of (free!) services that can enhance the guest experience. From the registration table, to reputable lunch caterers, we can help with it all! Think of us as an extension of your staff working for that seamless guest experience every step of the way.
Personalized Service
Personalized service requires specific attention to detail. As a supplier it can be easy to get drawn into an assembly line mentality – bringing in and then quickly turning out event groups. It might be efficient to treat them all exactly the same, but it sure isn't personal, and that's what makes an event memorable. As a planner, you have different opportunities to make events have a personal touch. Ask questions that can potentially make your life more difficult because you care and you'll win the event game. For example, you want to be sure your gluten-free guest can eat dinner just the same as others. As a city, Lansing is working to be the most welcoming city in the country – with a variety of sensory-friendly programming available to our visitors. This small town charm in a capital city is one reason #LoveLansing is great option for your next event!
Stayingon top of your game in the hospitality industry means more than just working on your own challenges. We need to be more in tune than ever to the challenges of our customers because having answers to your customers problems is how you stand out from the rest in a growing and competitive marketplace.
PHOTO CREDIT: Greater Lansing CVB