Dozens of hospitality industry professionals gathered at the new AC Hotel by Marriot for Choose Lansing's inaugural Tourism Accessibility Summit in October 2023. We were excited to welcome keynote speaker and accessibility advocate Kristy Durso all the way from Texas, as well as two local experts, Cathy Blatnik with the Mid-Michigan Autism Association and Meegan Winters, founder of AbleVu.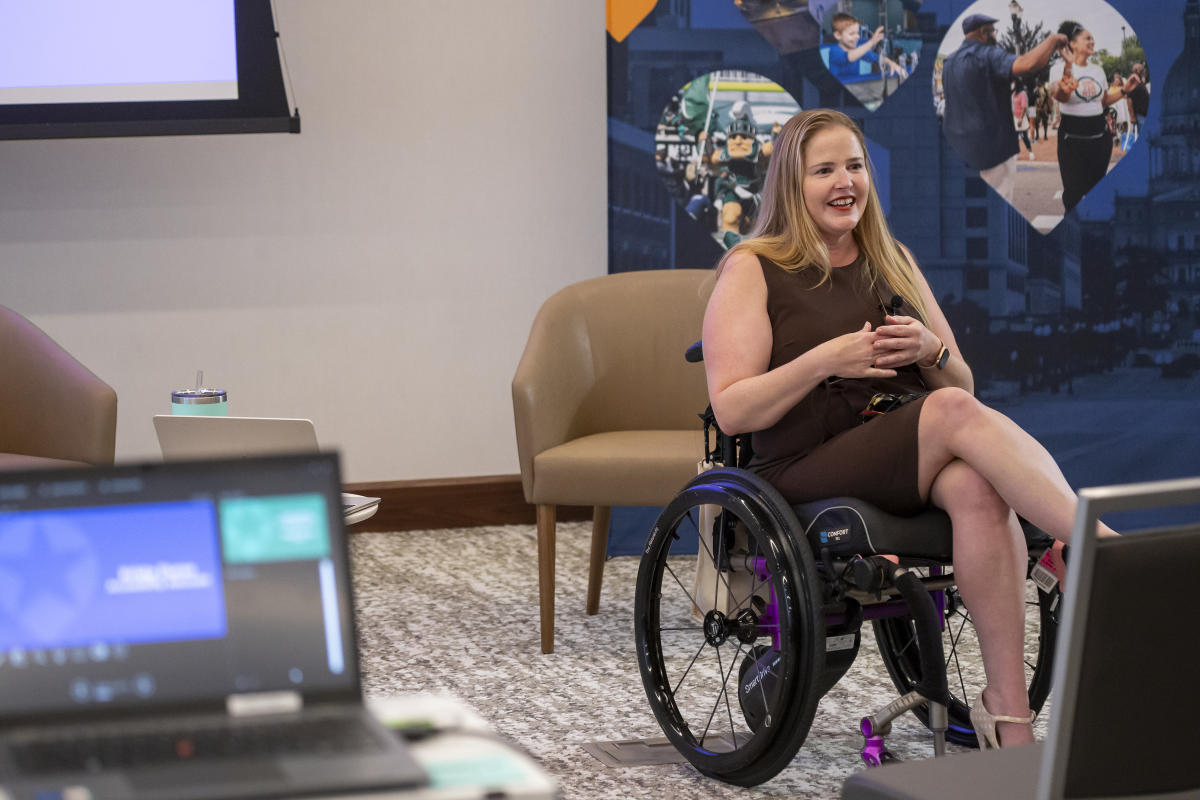 Kristy and our local experts shared valuable insights about how local hotels, venues, restaurants, and those in hospitality can implement best practices to be welcoming to all guests.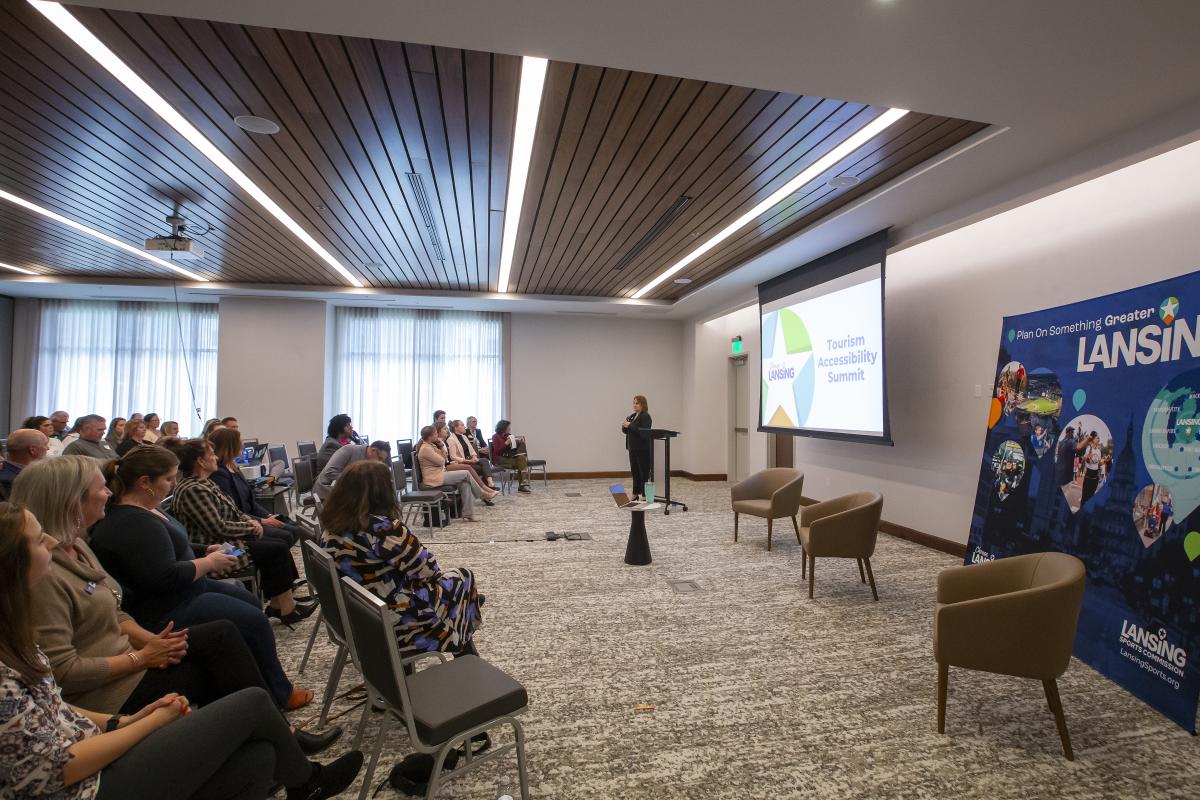 Choose LansingTM President & CEO Julie Pingston also gave a preview of our new accessibility inventory, conducted by The MSU School of Hospitality Business, as well as our updated accessibility page on the Choose Lansing website.
Attendees gathered for a networking mixer after the accessibility summit, catered by Toscana Kitchen and Wine Market, which is attached to the AC Hotel.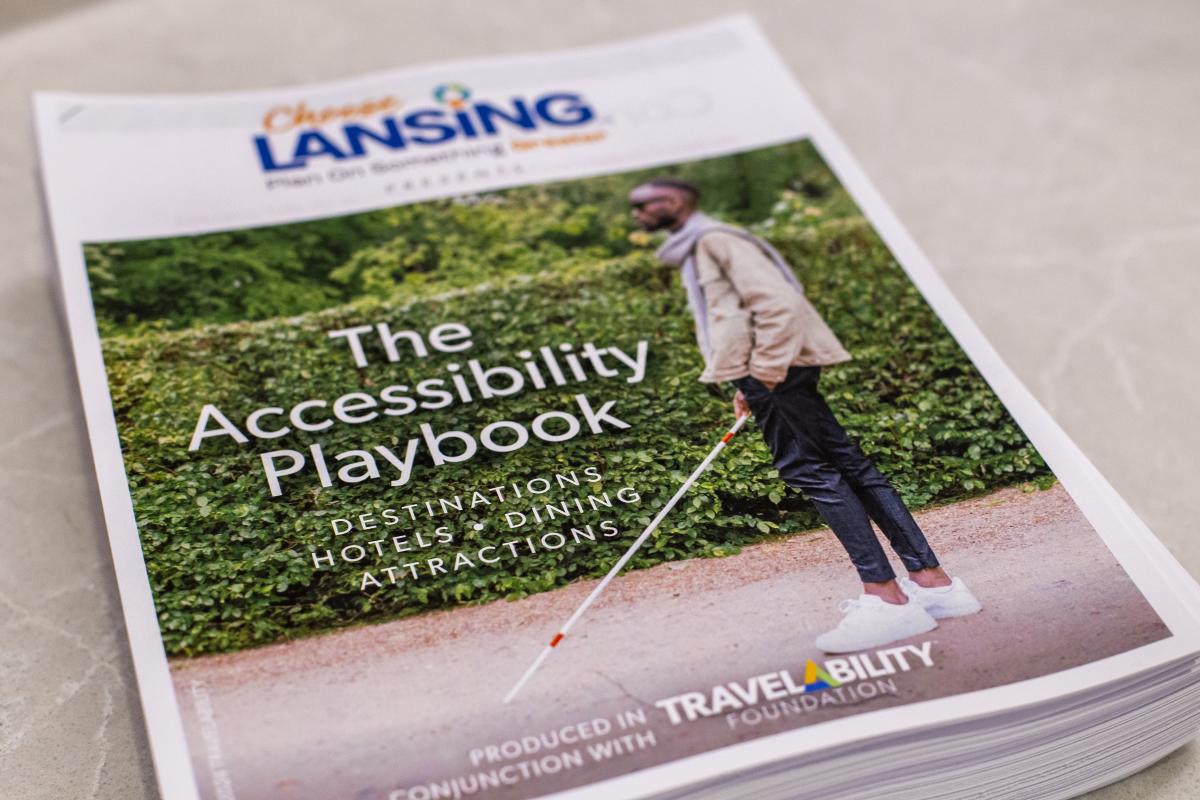 We've received overwhelmingly positive feedback from attendees about the information they learned from the event's speakers, as well as our Accessibility Playbook, produced in conjunction with the Travelability Foundation, which we provided during the event. We couldn't be more grateful to our local partners, members, and certified tourism ambassadors for attending, The MSU School of Hospitality Business for conducting the accessibility inventory study, and our fantastic speakers for sharing their knowledge and time with us. 
Greater Lansing prides itself on being a welcoming community and strives to provide the best experience to all guests who visit. We are always working to accommodate visitors and make our services more accessible for travelers with all needs. Learn more and plan your visit on our accessible travel page. 
Read More