X
Are you finding all of the event planning information you need? Please share your contact info and one of our certified meeting professionals will be happy to assist you.
Safe Meetings
Take a look at this short video to get an idea of how Greater Lansing is helping to host safe meetings for our guests:
Is Your Future Event Prepared for New Health & Safety Guidelines?
We can all agree the Coronavirus has had a devastating impact on the conventions and meetings industry. However, the Greater Lansing CVB is optimistic about the potential of hosting safe meetings in the future. Through our participation with the Safe Meetings in Michigan work group spearheaded by the Michigan Society of Association Executives, the group created a comprehensive list of recommendations for meeting and event planners to follow as they prepare their next event. That information and recommendations can be found here.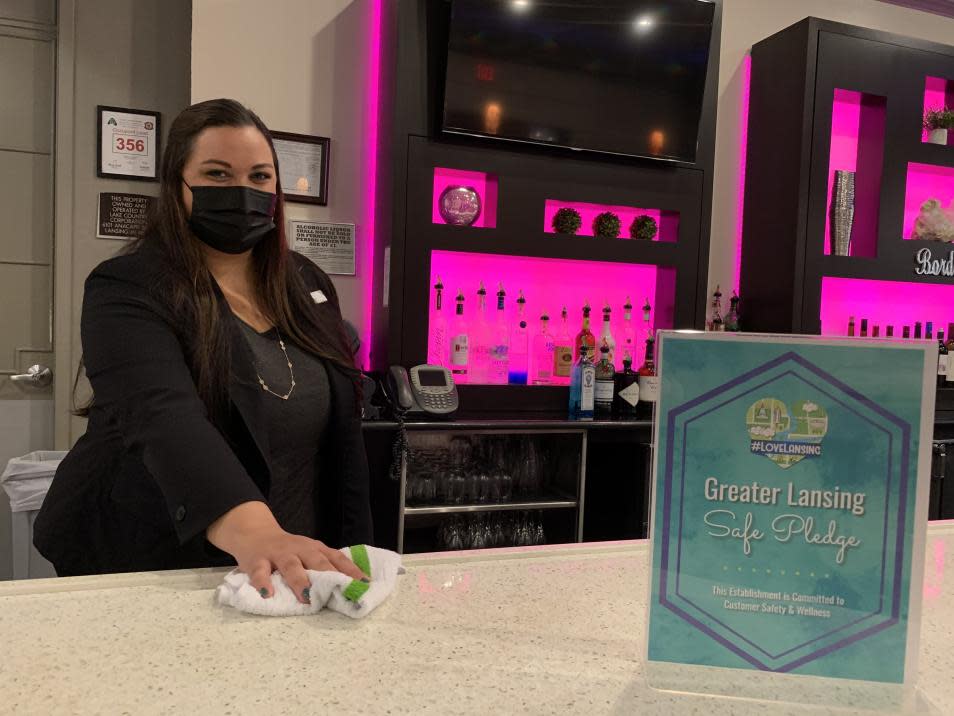 Greater Lansing Safe Pledge - Greater Lansing prides itself on being a welcoming community, and now we need to be a safe one as well. The Greater Lansing Safe Pledge helps visitors know our destination is taking precautions to keep everyone healthy and safe during the Coronavirus pandemic. The Greater Lansing hospitality community is committed to helping us stand out as a safe choice for visitors of all kinds. See the list of participating hotels and organizations here.
Hotel Special Offers
The hotels below are doing all they can to keep you and your attendees safe. From offering "Meeting Bubbles" to advanced cleaning protocols, your health and well being are at the forefront of all they do.
---
National Meeting Trends - July 2020
According to Destination Analysts research released in mid-July, event planners are identifying the challenges and recovery efforts necessary to bring back safe meetings. Are you taking all of the steps to be prepared? Find the full report here.
National Meeting Trends Research - May 2020
According to Destination Analysts research released May 18, American travelers are opening back up to the notion of attending conferences and conventions. However, there is tentative trust in event producers to protect attendees health and while most travelers trust their co-workers to act appropriately to protect their health, the meetings industry may face a bigger challenge in developing such trust about attendees at their events. That's where the great work produced by the Safe Meetings Michigan work group can help event planners install confidence in their attendees that the meeting/convention is safe. See this PDF document with research details.
Looking for additional resources regarding safe practices? Please see our COVID-19 resources page for the hospitality industry.
Find a great outdoor venue that is open and ready to hold your next event of up to 99 people. What better way to meet…