President's Message
At the midway point of the year, the region's tourism industry continues to move along.  The month of June ended the first half of 2021 with our hotel occupancy rate at 54%.  We started the year at 36.1% so we're making strides together.  As we continue to move forward for the fall, we anticipate the reentry of activity to the MSU campus, an increased level of meetings/conventions, Wharton Center performances and Spartan football to have further impact on our visitor economy.
Our 8-week summer Love Lansing Like a Local Campaign encouraged residents to get out and safely and responsibly enjoy our hospitality related businesses.  With financial contributions from our generous 2020 Be A Tourist in Your Own Town sponsors, we were able to highlight the many opportunities that our attractions provide. Our multi-faceted outreach included advertising with local media, social media, community engagement efforts and contests.  The campaign was effective in creating awareness of all sectors of the tourism and hospitality industry.  THANK YOU to the creative and dedicated GLCVB marketing team for putting together the many pieces of this effort while continuing the outbound marketing of our destination at the same time!
The GLCVB began addressing the importance of Diversity, Equity & Inclusion for the organization and the industry and formed an ad-hoc Board level committee over a year ago.  The committee has done great work starting the conversation and we have just engaged with Tourism Diversity Matters (TDM) to work with our staff, DEI committee, and Boards through a diversity assessment to guide us in building strategy and long-term success.  We will be able to create a data-driven understanding of the current state of DEI in our organization to guide our strategic decisions around resources, action plans and measurements.  Greg DeShields is the Executive Director of TDM and is a Certified Diversity Executive and also has an extensive background in tourism and hospitality.  He will lead the process with additional consultants from his team.  Further information about TDM can be found on their website.  https://tourismdiversitymatters.org  We look forward to providing more information to our members as we move forward.
The GLCVB Board and Staff will also be engaging in a Strategic Planning session focused on recovery for the industry.  Please let me know if you have any ideas of initiatives to add to the conversation as we look to implementing the most productive strategies as we lead into 2022.
As always, please reach out to me at jpingston@lansing.org if I can assist you in any way.  Thank you!
---
Tracie Kent, CTA, Regional Manager, Residence Inn East Lansing/TownPlace Suites East Lansing was recently appointed to the GLCVB Board of Directors. Welcome Tracie! For a complete list of current Board members click the link in the header of this article.
---
Membership Renewal
Last year due to the pandemic we waived membership dues. We are so thankful that this year we are in a much different position. We are seeing that the demand for summer travel has never been higher. With those positive thoughts in mind, the GLCVB has issued membership dues invoices to our partners for the next dues renewal cycle which is July 2021 through June 2022. 
The GLCVB has been working hard to help our members get through these trying times. A few of the things we have done to help move the industry forward include:
Heightened advocacy efforts to bring recognition to the hospitality industry, both locally and at the state and national levels.
Promotion of the Greater Lansing Safe Pledge – which has signed on over 150 local businesses.
Timely notifications regarding new COVID policies, grant opportunities, etc.
Virtual educational opportunities on marketing initiatives, PPP loans, COVID protocols and more.
Implementation of a "Safe Meetings" webpage and video to promote the area as a safe destination for meetings and events, highlighting our hotels and facilities to event planners.
Targeted marketing efforts to reach community members as well as future visitors. Showcasing our restaurant, retail, attraction and hotel members through blog posts and social media.
Member Mentions on social media to help promote member activities and business services.
Thank you for your loyal partnership. We believe in our #LoveLansing businesses and we will get through this together – and in the process, make our hospitality community stronger than ever before.
If you have not done so already, please submit your dues payment by October 1, 2021. Thank you!
---
Enjoy Membership and CTA Mixers!


 
Thank you to the over 90 people who came out to the Michigan Princess for our first in person CTA & Member Mixer since October 2019. Happy 30th Anniversary and a big THANK YOU to the staff of the Michigan Princess for the wonderful event and cruise. Also, thank you to our on-board entertainment Jeff the Magician and guitar and harmonica player Matt Bilton who came to us via Opportunity Arts.
Save the date for our next mixer on Thursday, October 21 from 4:30-6:30 PM at High Caliber Karting & Entertainment!
---
Event Information Needed From You
A full robust calendar of events on our website speaks volumes about our community to visitors. If you have an event that is open to the general public and would be of interest to our visitors, please feel free to submit the event to our calendar. Google analytics show that our calendar of events is one of the most trafficked pages on our site. Images are highly encouraged to accompany the post. We appreciate your submissions.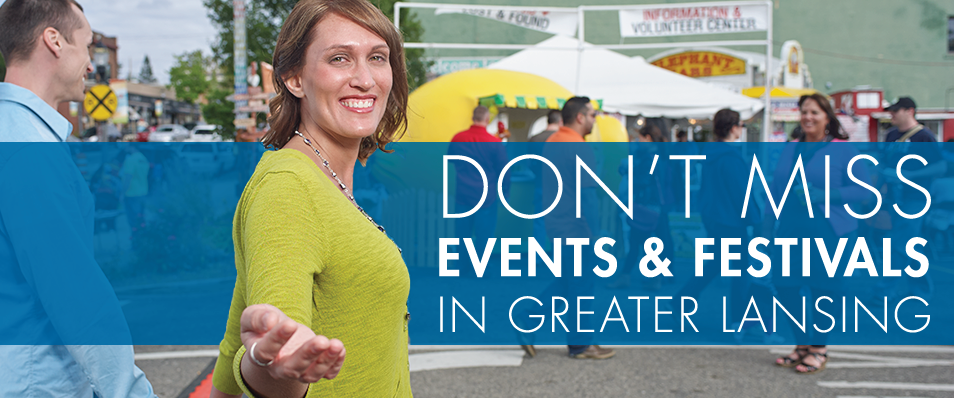 ---
Greater Lansing Welcomes Pro Tennis Tournament Back to Michigan
LANSING, Mich.— The Greater Lansing Sports Authority and the Mid-Michigan Tennis Association are excited to announce plans to host the Joe D. Pentecost Foundation Capital City Tennis Classic in Greater Lansing this Fall. The event was the first men's professional level tennis tournament to be held in the state of Michigan when it originated in 2019. Organizers took a hiatus in 2020 due to COVID but are enthusiastic about the events return in November 2021.
The event is sanctioned by the International Tennis Federation (ITF) and is expected to draw 74 participants and 16 teams from 19 countries around the world. Those players will compete for $15,000 in prize money.
"We're thrilled to partner with the Joe D. Pentecost Foundation as the title sponsor," said Tournament Director Cody Cross. "The mission of the Foundation is to support and enrich the educational, social and economic life of the greater Lansing, Michigan area which makes them the perfect fit for us. We want to impact our host city in a positive way. And the region is ideal for many reasons. Not only is Lansing growing, but the greater Lansing area has four racquet clubs that train some of the top junior players in Michigan and the Midwest. And of course, East Lansing is the home of men's and women's division 1 collegiate tennis at MSU," said Cross. "Our central location makes us an accessible destination for anyone in the state. Bringing a professional level tennis tournament to Lansing adds to the great tennis culture we already have. Hopefully the event inspires our junior players and brings players in from surrounding cities to see all that Lansing has to offer."
The event is scheduled for November 14-21, 2021 at the MSU Tennis Center in East Lansing. To track updated news and information about the event visit: https://capitalcitytennisclassic.com. For more information about the GLSA visit www.lansingsports.org.
---
Reminder that the CTA program is moving to a new software platform and portions of the website will not be available until approximately August 15th.
You may still access the CTANetwork.com site, but your Log In to your local CTA program portal will be disabled. Please manually keep track of any Renewal Points you earn while the system is inaccessible to you. Once it is "Live" again, we will alert you and you may then report your points into the system.
When the system is "Live" mid-August, you will receive an email with a link to directly enter the system. This ensures you entry into your account, where you will see your renewal points and contact info. Please contact your local program administrator or use the Contact Us section of CTANetwork.com
---
Update Your Pure Michigan Listing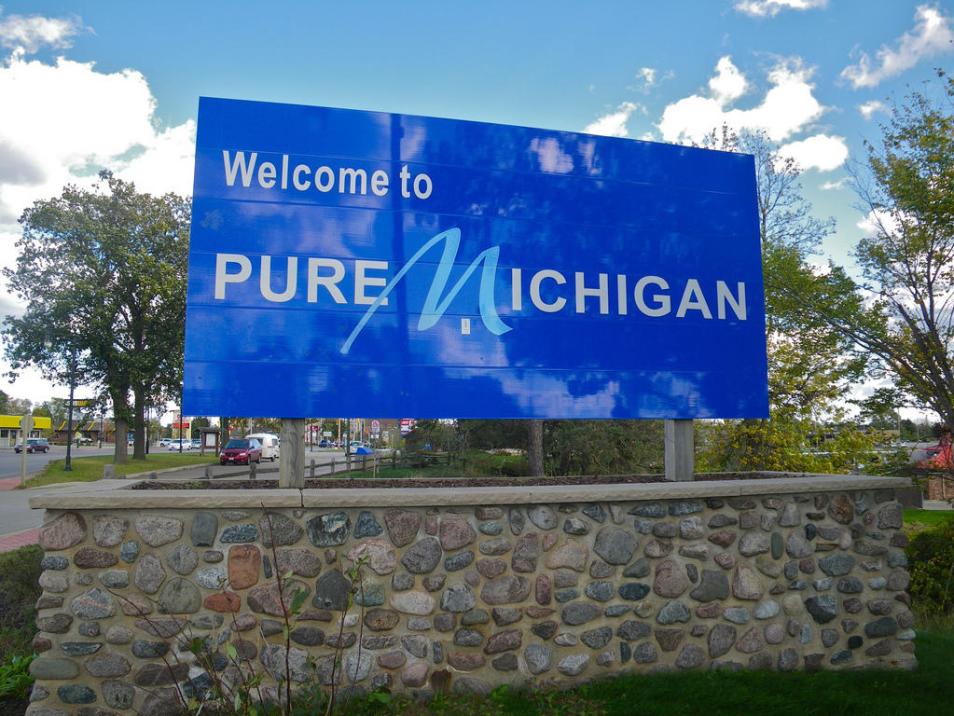 Travel Michigan is doing some updates to their website and would like to remind you to update your listings on the Pure Michigan website. Please submit your information directly to Pure Michigan. https://www.michigan.org/what-benefit-posting-your-event-property-dealpackage-website
---
Love Lansing Like a Local Campaign Wraps Up

A Little Bit of Background
Traditionally each spring the Greater Lansing Convention & Visitors Bureau hosts the city wide, Be A Tourist in Your Own Town event. Due to circumstances related to COVID-19 we have made the tough decision to cancel the event again 2021. However, the primary goal of the event was to shine a light on our many attractions and activities that make Lansing such a great place to live. Many of our hometown favorites like Impression 5 Science Center, the State Capitol, indoor entertainment centers and more, endured months of closures due to the pandemic. As we emerge into the "new normal" they will need the community's help to keep their doors open for future seasons of fun!
As always, the GLCVB's goal is to support local attractions and drive visitation, not just for a one-day event, but continuously. With financial contributions from our generous 2020 BATYOT sponsors, the GLCVB launched the "Love Lansing Like a Local" advertising campaign in June and July, encouraging residents to safely and responsibly enjoy our hospitality related businesses. Each week a different category of attractions was highlighted. Our multi-faceted outreach included advertising with local media, social media and community engagement efforts. We hope you saw the results of those efforts in our weekly GLCVB blogs, on-air segments on WILX-TV 10, articles in the Lansing State Journal and more. Our members and partner WLNS-TV 6 offered weekly contests for free giveaways.
Winners include:
High Caliber Karting - Kara S. from East Lansing
River Town Adventures - John S. from Clio and Charles R. from Williamston
R.E. Olds Transportation Museum - Carolyn P. from Mason
Potter Park Zoo - Teresa W. from Lansing
Launch Lansing Trampoline - Andrea N. from Holt
Lansing Symphony Orchestra - Karen C. from Bath and Lisa S. from Lansing
Fenner Nature Center - Kaleigh K. from Lansing
Royal Scot Golf & Bowl - Loren S. from Potterville, Clinton G. from Lansing, John M. from Hillsdale, Kylene N. from Lansing, Shelly C. from Holt, Kenneth L. from DeWitt, Becky G. from Lansing, Heather M. from Charlotte
So Now What?
Although our targeted campaign has ended, we will continue to be the best advocates we can be for each and every one of our members. It's ALWAYS a good day to "Love Lansing Like A Local."
Thank You to Our Generous Sponsors and Supportive Media Partners:
"I cannot say enough kind words of gratitude toward our generous sponsors and media partners who made this campaign possible," said Tracy Padot, VP of Marketing Communications for the GLCVB. "The #lovelansing community really rose to the occasion to show their unwavering commitment to support our hospitality industry."
Campaign Sponsors: Jackson National Life Insurance Co., MSUFCU, Radisson Hotel Lansing at the Capitol, PNC Bank, Lansing BWL, Emergent Biosolutions, LAFCU, Marriott East Lansing at University Place, TownePlace Suites and Capital Region International Airport.
Media Partners: WLNS-TV 6, WILX-TV 10, Fox 47, Lansing State Journal, TownSquare Media, Midwest Communications, 517 Magazine, City Pulse, mlive, effectv and Adams Outdoor.
Want to learn more? Visit lansing.org/lovelansing. 
---
Member Portal Training - Zoom and In-Person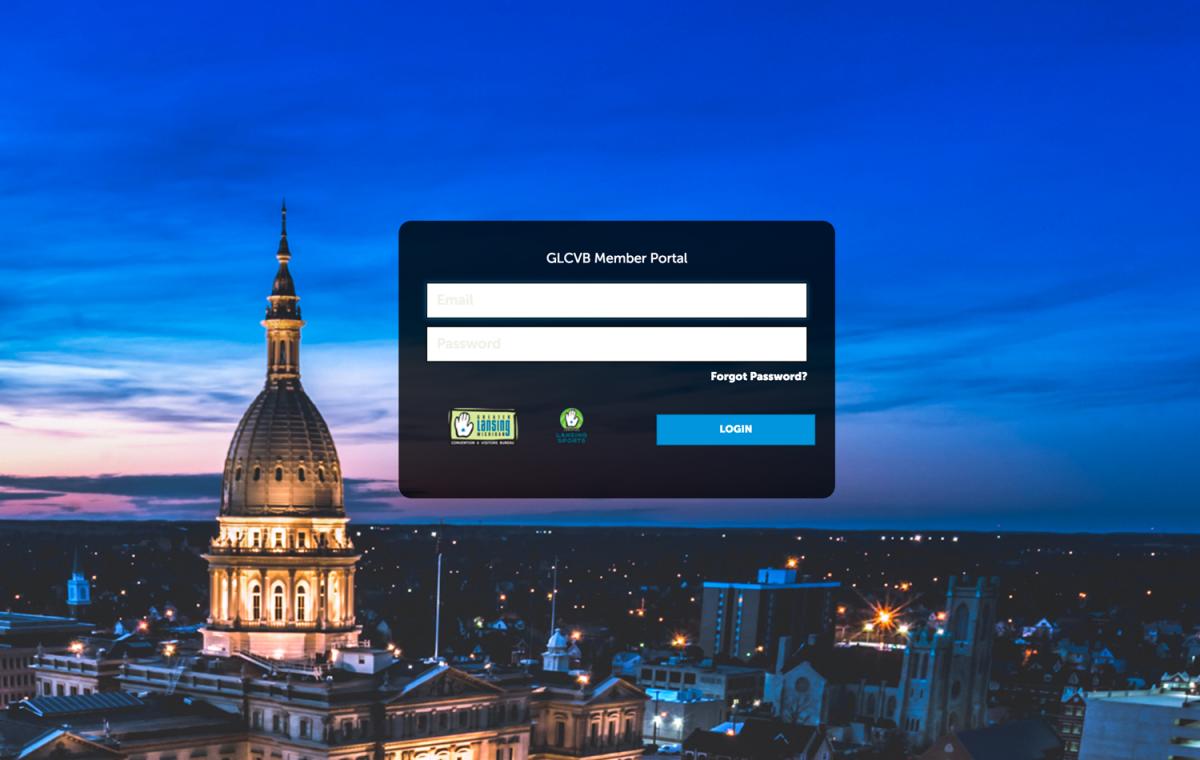 Are you a new member and need training on how to use our Member Portal? Are you a current member and need a refresher? We are now offering individualized Member Portal training at no cost to you via ZOOM as well as in person!. Please reach out to Beth Jespersen at (517) 377-1427 or bjespersen@lansing.org to setup your training today!
---
New Members
Opportunity Arts (www.opportunityarts.org) is putting the business back in show business. Contact us to book…
The Cadillac Room is a 4,500 square foot space nestled in the heart of Reo Town. Featuring an urban aesthetic, this…
June 2021 – 54.0% ​June 2020 – 41.7%
*Source: STR, INC. Republication or other re-use of this data without the express, written permission of STR is strictly prohibited.