Life is made up of memorable moments. Create those moments by hosting your next reunion or social event in Greater Lansing. Whether you're convening family, long-lost classmates, or social groups, the region offers a multitude of options to make your gathering the most memorable yet!
Top 7 reasons to host your next reunion or social event in Greater Lansing
The region's central location in the state makes it an easy destination for your attendees to gather.
Greater Lansing is measurably affordable in comparison with other Midwestern metropolitan areas. We know social groups often travel with family and operate on budgets that are limited. From our accommodations, to dining and entertainment, you will find something for everyone with a price-point that fits a tight budget.
Greater Lansing is near the junction of most major state highways. It's easy to find your way around our town, and our downtown is only ten minutes from Capital Region International Airport. Lansing is compact and easy to navigate.
Looking for attractions of every kind on a tight budget? Look no further! Greater Lansing offers top-notch galleries, museums and historical sites all throughout the community. Best of all - most are 100% free of charge.
Greater Lansing is full of family-friendly hotels, attractions and more. Be sure to check out our many area parks, gardens and scenic spots!
Be a big fish in a small pond! While Greater Lansing is a thriving Midwestern metropolitan area, we're not so big that your group is going to fall through the cracks. Our sales and services staff at the GLCVB will employ every effort to show you your group's event truly matters to us, and that we're glad you're here!
Want to explore your family tree? Our historical museum has the largest collection of genealogical collections in the entire country!
Reunions and Social Contact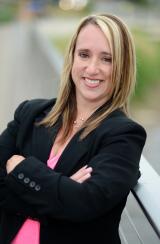 You might also like