Five reasons Greater Lansing is perfect to host your next education, hobby or special interest-related event.
High value at affordable rates in comparison to other Midwestern metropolitan areas. From hotels to attractions and dining, groups with any budget can find themselves enjoying the best Greater Lansing has to offer.
A thriving hub of educational institutions, including three medical schools (two human medicine and one veterinary), two nursing schools, two law schools, a nationally-ranked community college and a Big Ten University.
A number of education and art-based organizations, which offer great local expertise, speakers and trainers.
Unique attractions such as the Eli & Edythe Broad Contemporary Art Museum, Michigan Historical Museum and more.
An ideal and central location for events specializing in school groups.
Education, Hobbies and Special Interests Contacts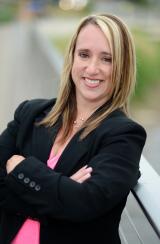 You might also like