Greater Lansing is Michigan's Capital City and an ideal choice for your State Association meeting or event. Conveniently located in the heart of the mitten we have the meeting amenities you need and offer a team you can trust. Looking for specific reasons to choose Greater Lansing? We're glad you asked.
Six reasons to host your association event in Greater Lansing
Our central location in the state can reduce travel expenses and boost attendance, so associations are able to send more than one attendee to your event.
Local expertise including speakers and trainers from MSU and the state government.
Close proximity to the State Capitol Building and the Michigan Supreme Court Learning Center and Hall of Justice. Are you a planner for an education or legal service association? Meet in Greater Lansing and attend pivotal court proceedings in the Michigan Supreme Court, the highest court in the state!
Direct access to state legislators can do a lot! Attend discussions or watch passage of a bill pertinent to your organization. Invite key state lawmakers to attend your conference for a legislative panel, political action committee (PAC) reception and more.
It's compact, easy to navigate and near the junction of major state highways. Downtown Lansing is only ten minutes from Capital Region International Airport.
Affordability:

With so many state associations based in Greater Lansing, it's a wise choice to cut down on travel costs and have quick access to your office computer, copier, staff, etc.
With affordable lodging and decreased travel expenses, event attendees can afford to bring family and friends! Attractions such as Impression 5 Science Center and Lansing Lugnuts baseball are sure to please when free time presents itself. Love the links? Greater Lansing offers over 30 golf courses within a 30 mile radius, some ranked best-in-class by Golf Digest Magazine.  
Association Contacts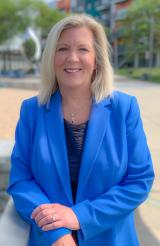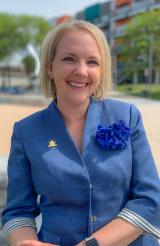 Testimonials
"A large part of what makes the Michigan Dental Association's meetings in the Lansing area a success is the Greater Lansing Convention and Visitors Bureau. We can trust and depend on them totally when we have requests for outside services. This has been demonstrated throughout the years that I have worked with the bureau. Quality, promptness and courtesy all are important to us, and the are obviously important to the GLCVB too."
Bernie Droste, CMP
Michigan Dental Association

"It has always been a pleasure to work with the Greater Lansing CVB. The staff is friendly, knowledgeable and helpful with so many of the details that go into planning a multi-day conference. In many ways I consider the CVB as an extension of my own staff, handling tasks and proposals so my time is freed up to do other things. The GLCVB is a great resource for meeting professionals to ensure a successful and organized event."
Andrea J. Sundermann, CAE
Michigan Dental Association
"I truly appreciate how the Greater Lansing Convention & Visitors Bureau, Amanda Toy and Brandie Putnam, went out of their way to meet with me to see what our needs were and how they could be of service. Exceptional people to work with!"
Kristen Taylor
National Associatioin of Mental Illness - MI Chapter
"As always, the GLCVB offers superb service to MEA for our Representative Assembly. Mary Chris Hotchkiss has become invaluable as I work to secure hotel contracts for our events. Brandie Putnam is so thorough and communicative. I can honestly say that working with that team is one of the best parts of my event planning."
Cynthia McCurtis
Michigan Education Association