Outdoor Events are Back!
As summer approaches and people are feeling comfortable with traveling and exploring again, we're excited to see the return of outdoor events and outdoor concerts!  With the Lugnuts back in action this year and outdoor opportunities all around, there will be plenty of ways for visitors to connect with our community and #lovelansinglikealocal!
ARTpath 2021 - We're happy to see the return of the ARTpath to the downtown Lansing Riverfront from June 1-August 31!  Twenty Michigan artists will showcase their works along Lansing's River Trail to allow visitors to Immerse themselves in art beyond the gallery walls. 
BLOCK:AID - Thursday, June 10th. STOP! and detour your way through downtown as Lansing 5:01 partners with Downtown Lansing Inc. close the streets to provide aid and support for Lansing's downtown district and local businesses. Dance through the streets, sip on local drinks, tap along to the beats or grab a bite to eat while showing your LOVE for Lansing-based businesses along three blocks of Washington Square. BLOCK:AID will feature larger-than-life installations and activities, live music, local artists, boutiques, small businesses, food trucks and more to transform Washington Square like never before. 
LEGO®Palooza 2021 will be a two-day fundraising extravaganza with LEGO®-themed activities for the whole family takes place on May 22-23 at Impression 5 Science Center! Enjoy both indoor and outdoor activities designed to support a safe, socially distanced experience.  
Chalk of the Town will be held on Saturday, June 5 from 9 a.m. to 3 p.m. featuring a fun-filled day with chalk artists bringing their art alive on the sidewalks of Old Town. Bring your family down to see the artists, do some chalking of your own and visit Old Town businesses.
Zoo Nights at Potter Park Zoo will take place June 17, July 22, and August 26. Zoo Nights are casual, happy hour style events that feature tastes from local restaurants and beverage companies and provide an opportunity to see the zoo after-hours, visit with the animals, and enjoy yard games with friends all while savoring tasty treats!
Outdoor Concert Series
The Friends of Ingham County Parks host free Friday Night Concerts at the Lake Lansing Park South Band Shell concert stage in June, July and August. All Friday evening performances begin at 7:00 p.m. There is free parking and admission! Bring your lawn chair and a picnic. 
There will be Music in the Park taking place on Thursdays, June 3 - August 27, 2021 at Jaycee Park in Grand Ledge.  Bring your friends and a lawn chair or blanket. There will be food concessions available onsite.
Lansing Symphony Orchestra Summer Chamber Concert Series "Concerts on the Lawn" will take place at the MSUFCU Headquarters on Tuesdays (May 25, June 29, July 27, August 24) with gates opening at 6:00 and performances starting at 6:30 p.m.  Bring your own chair or blanket to enjoy a wonderful casual concert of chamber music outside!  Picnic baskets encouraged!
---
Love Lansing Like a Local Blogs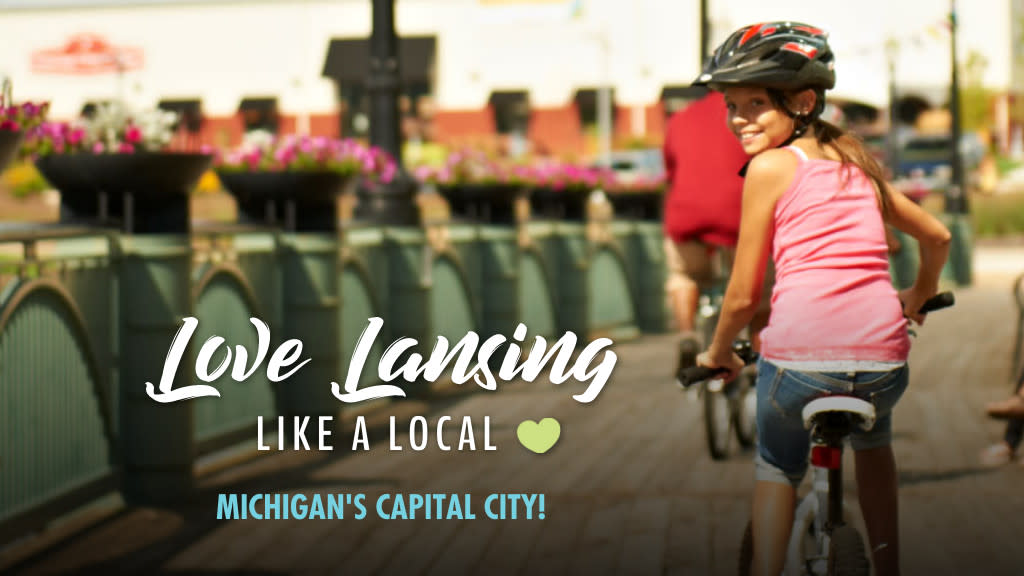 Stay current with leisure activities, dining updates and more by subscribing to the blog. See the entire list of articles at lansing.org/blog.
---
Upcoming CTA Classes
CTA Classes return in person!
September 13: 9 a.m. to 1 p.m.
Cleats Bar & Grill
November 30: 9 a.m.to 1 p.m.
GLCVB Boardroom
Contact: Melissa Nay mnay@lansing.org 
---
What Am I?
The third and seventh people to email Anne Lavender at alavender@lansing.org with the correct answer for the below image will win a prize!
The April "What Am I?" picture was of the track at High Caliber Karting.  Congratulations to Beth Jespersen, GLCVB and Emily Balander, Crowne Plaza Lansing West for the correct answer!
---
Fun Fact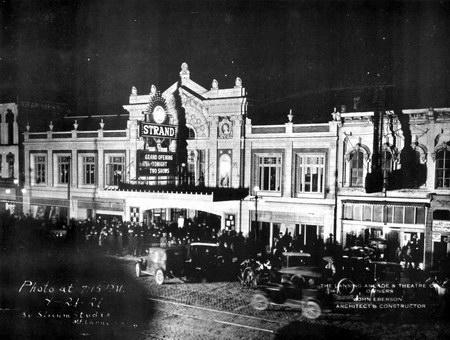 Known to most as The Michigan Theatre and Arcade, one of the grandest theaters in the state opened as The Strand Theatre in 1921 on South Washington Avenue.  Originally intended for vaudeville and live events, it was designed with a long arcade that included two levels of shops. The cost was a then-outrageous $500,000.  The theater started showing films in the 1920s. Ravaged by fire in the 1930s and partly razed in 1983, it's now known as The Atrium Office Center. What's left of the tiered balcony is still visible on the building's east side. (LSJ)
---