Every year, we are so excited to partner with many wonderful local businesses and organizations for Be A Tourist In Your Own Town. We could honestly not make this event what it is and be successful without their help! 
Hurry! Deadline March 15, 2019
On June 1, 2019 an expected 15,000 people will attend Be A Tourist In Your Own Town, with passports in hand, ready to explore over 90 attractions, one-of-a-kind tours and many area hot spots. This is not simply a festival, but an awareness building event that makes regional ambassadors out of every participant. Don't miss out on this opportunity to not only reach a wide audience, but to contribute to an event that makes everyone proud to be a part of the Greater Lansing community.
Key Sponsorship Info...
As a sponsor of Be A Tourist In Your Own Town, you will have the opportunity to:
Be visible to thousands of area residents.
Receive free passports to provide to your employees, clients, friends and family.
Position you and your organization as a generous and community-minded asset to the region's economic growth.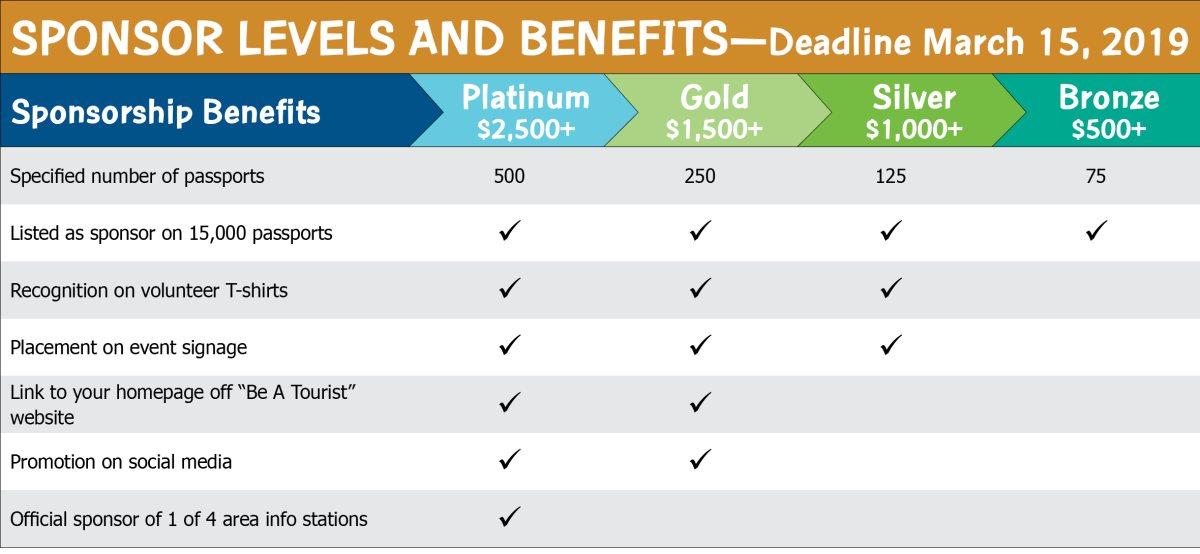 Now is your chance to be part of this years event and partner with us as a sponsor for the 25th anniversary of one of Lansing's greatest and most popular events!
There are a couple ways to do this:
Download our pdf and send it in along with payment
Sign up and pay online with our form below