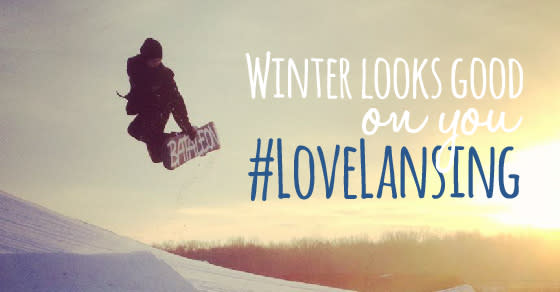 Sometimes I feel bad for winter. The name-calling, the seasonal rivalry, the fact that it quite possibly has more offensive memes on social mediathan Donald Trump. Think about it, how would you feel if every time you came around people actually fled to another state to just get away?
I like to think winter is just misunderstood. If you choose to look beyond the stigmas and really embrace the season, you'll discover that winter can be one of the most pure, serene and absolutely stunning times of the year.
[gallery columns="2" size="medium" ids="4556,4560"]
Dont believe me? Take a look through these photos (taken by fellow #LoveLansing fans) that show how much of a winter wonderland Greater Lansing can be. Then, I'd like to challenge you to go out, embrace the season and take some fabulous photos of your own.
[gallery columns="2" size="medium" ids="4559,4557"]
Don't forget to tag your winter photos #LoveLansingWinters or #LoveLansingSnowDay before posting on social media. I can't wait to see what you come up with!
[gallery columns="2" size="medium" ids="4573"]