Life is too short to drink bad wine. That is why I have come up with a list of the best wine lists in the Lansing area!
Whether it's been a long day and you need to unwind or you are enjoying a girls night out, there is never a bad time for wine. Make your way around the Greater Lansing region and discover a wine that has you asking for another glass, or two or three!
Restaurants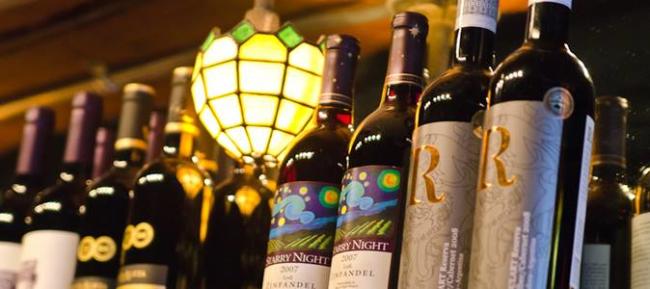 Downtown East Lansing may be known for their bar scene but don't underestimate their amazing wine deals. On Wednesday's, Beggar's Banquet draws a crowd for their half off bottles of wine special, a deal that pairs perfectly with their extensive menu! A Spartan classic appreciated by current students and a true staple to the alum.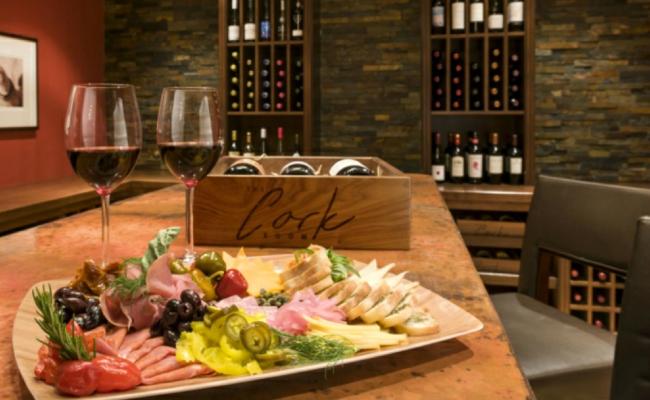 Wine. Food. Spirits. With wine in their tag line you know their selection won't disappoint. Inspired by the amazing synergy between food and wine, Bordeaux's Cork room boasts over 70 labels. Need to wind down from the week? EVERY FRIDAY at Bordeaux is "Wine Down Fridays"! Sounds like the ideal way to spend National Wine Day is on May 25.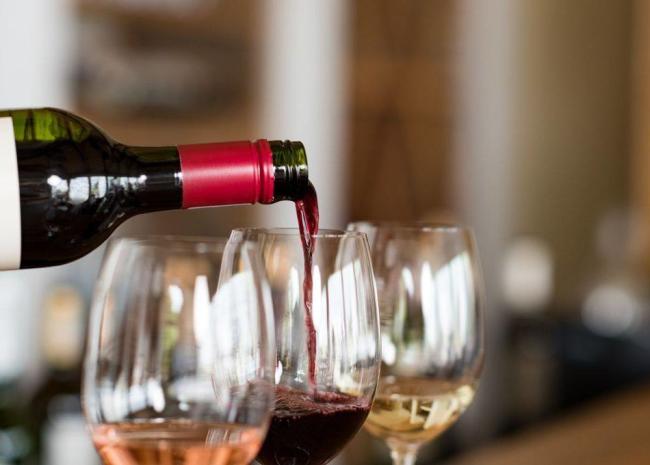 The number one wine bar in Lansing for a reason. Take your glass to their private wine room or cozy up next to one of their fireplaces located in the outdoor patio and their four-season room. Their WineKeeper® temperature-controlled system keeps wines fresh and perfectly preserved, allowing the opportunity to enjoy an elite selection of gourmet wines by the glass or 3-ounce taste.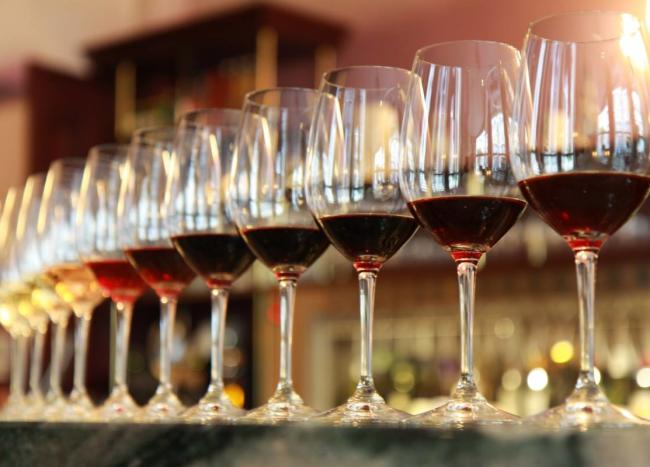 Dusty's offers three distinct options for shopping and dining; the Tavern, Wine Bar and Cellar. Settle in at the Wine Bar to keep it classy with lavish menu options and a sophisticated air or take a stroll through their Cellar to find just the right bottle to bring home. Keep an eye out for special 10 for $10 tasting specials to discover your new favorite wine you never knew you needed!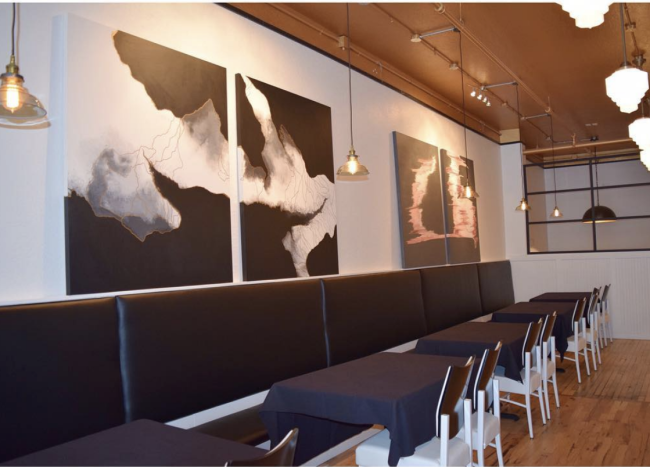 After opening in the summer of 2017, Envie has quickly become a gem in the heart of downtown Lansing! A contemporary French restaurant, with chic black and white décor, gives you upscale Chicago and New York vibes. Their selection of wines fits right into this aesthetic, with 36 different well curated wines to choose from.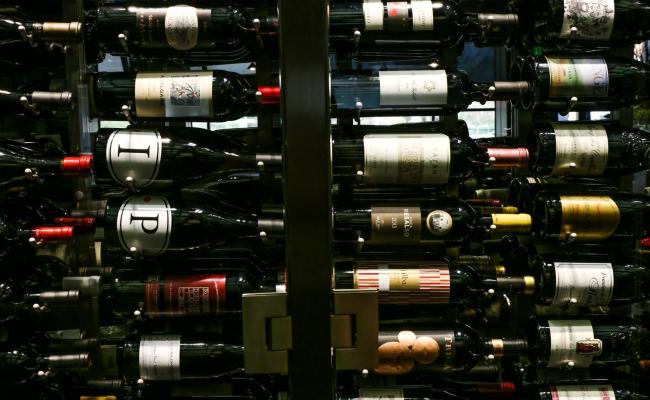 Award winning wine and dining experience! The State Room has been honored in receiving the Wine Spectator Best of Award of Excellence for the past 12 years. With over 650 selections of wine by the bottle and 18 by the glass offerings, you are guaranteed to find just the right wine suitable to your taste buds and a chance to explore a wide range of options to expand your palette!
Wineries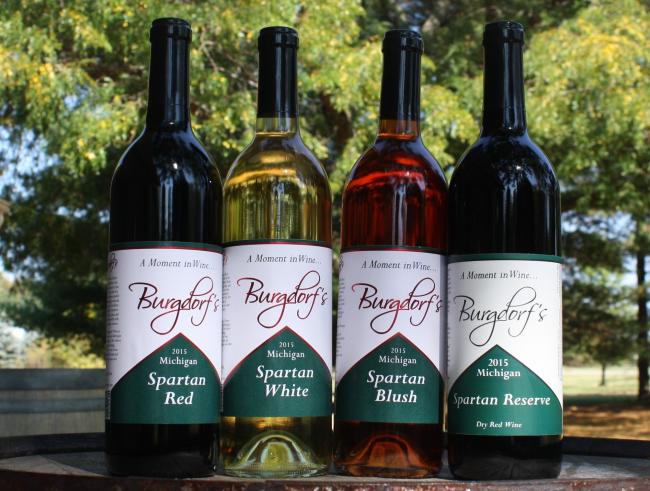 No need to travel the coasts to discover a wide variety of delectable wines. Celebrate Michigan Wine Month and delve into Michigan's wine history, laden with tales of discovery, perseverance and passion for crafting wine from fruits that thrive in our soils.
Burgdorf's specializes in just that! Taking some of Michigan's freshest fruits and turning them into award winning wines ensuring you have a memorable experience and counting down the days until you come back for more tastings!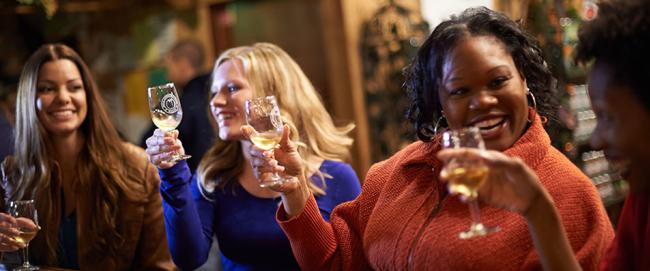 Don't be fooled by the name, though Uncle John's is known for their pumpkins, apples, and ciders, their wines are just another add on to their great reputation. Located in St. Johns, you will find the perfect rustic venue where you can enjoy a nice glass of fruit flavored wine while watching the sun set on the orchard.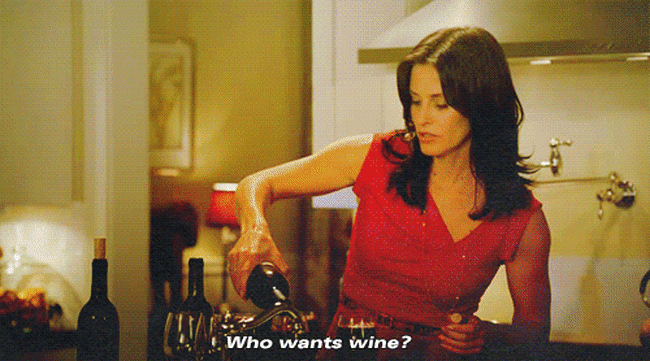 Though we need no excuse to drink wine, use this guide as your chance to explore some of the great wine lists the area has to offer. Create your own wine tour, become a wine connoisseur and "wine down"!