It's that time of the year. The time to look back at the past 12 months in Greater Lansing and see what's transpired. Here in the tourism industry, we are always pleased to be able to promote new, fun and unique places that both we as residents plus visitors from outside of the region can experience, explore and enjoy.
Here are a few of my favorite highlights from 2018.
Greater Lansing Welcomed Michigan's ONLY professional Soccer Team Lansing Ignite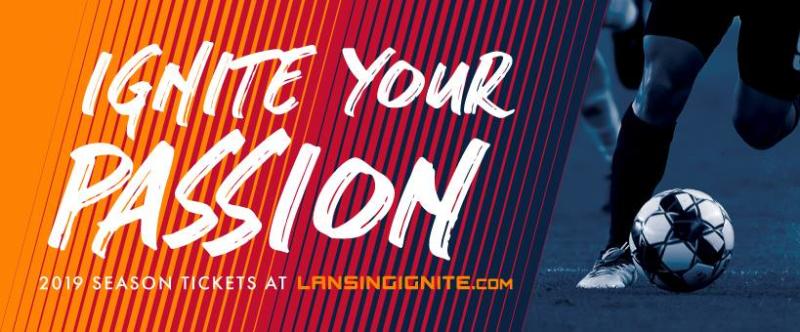 Look out. Lansing has our very own professional soccer team. I can't wait until the sparks start flying next spring for the inaugural season as part of the USL League One. They will be sharing the field at Cooley Law School Stadium with the Lansing Lugnuts which means that there's going to be non-stop action going on in the heart of downtown Lansing.This is big. Season opener will be April 13, 2019.
Goat Yoga Michigan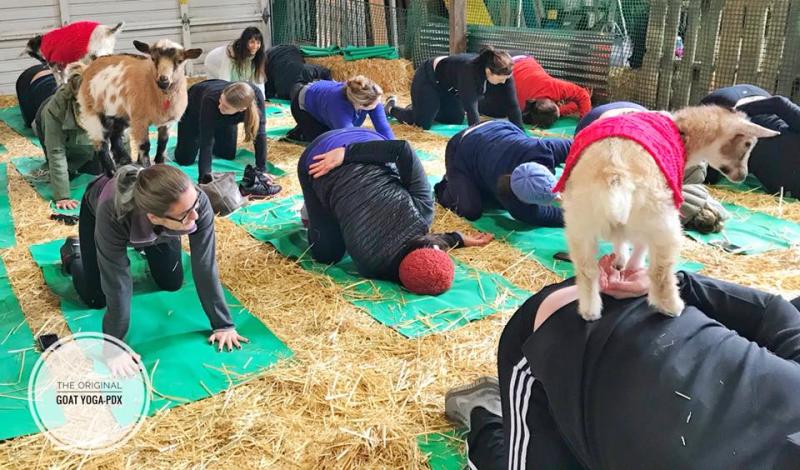 Goat Yoga opened up at Hilltop Views Farm in Williamston and is part yoga/part animal-assisted therapy. The goats are smart, social and pretty much adorable. The classes are basically 30 minutes of yoga with goats wandering around. It's followed up with their "goat happy hour" which is the time to snuggle, take pics and play. Guaranteed, everyone leaves happy.  *Note to self. Plan to shower and wash your clothes after this.
Bull's Eye Axe Throwing (BEAT)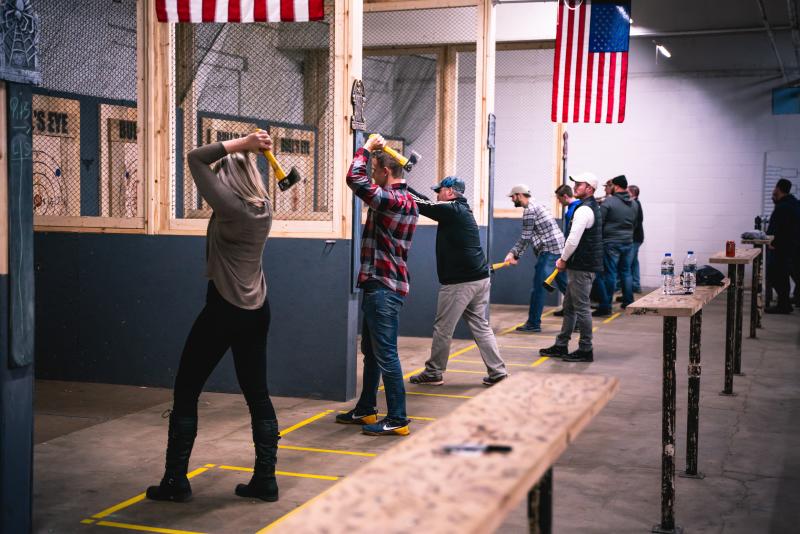 Bull's Eye Axe Throwing is Michigan's second indoor axe throwing venue. Whether you are a first timer looking to try axe throwing, an experienced timber sports veteran who wants to practice their skills, or a competitor in our leagues, BEAT is your spot! I'm equating this to darts for lumberjacks.
Tom Izzo Hall of History via Gilbert Pavilion at the Jack Breslin Student Events Center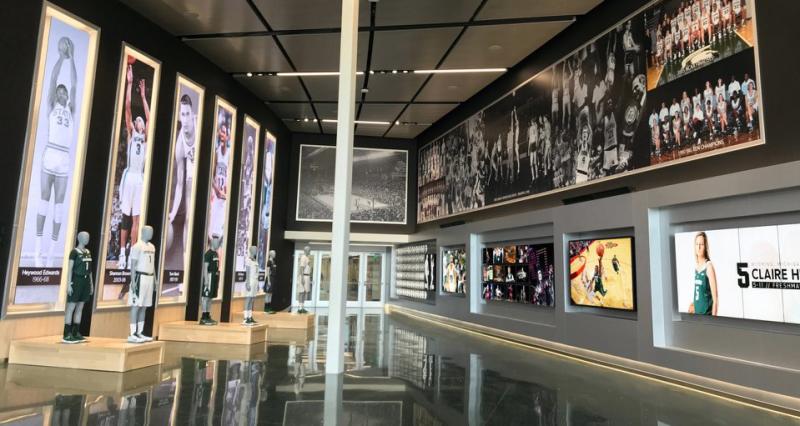 Located inside the Breslin Student Events Center, the Izzo Hall of History celebrates the heritage of Michigan State University's unique basketball program. Find videos, photos, trophies, player info and more. Take advantage of the great photo opps for all you Spartan fans. #GoGreenGoWhite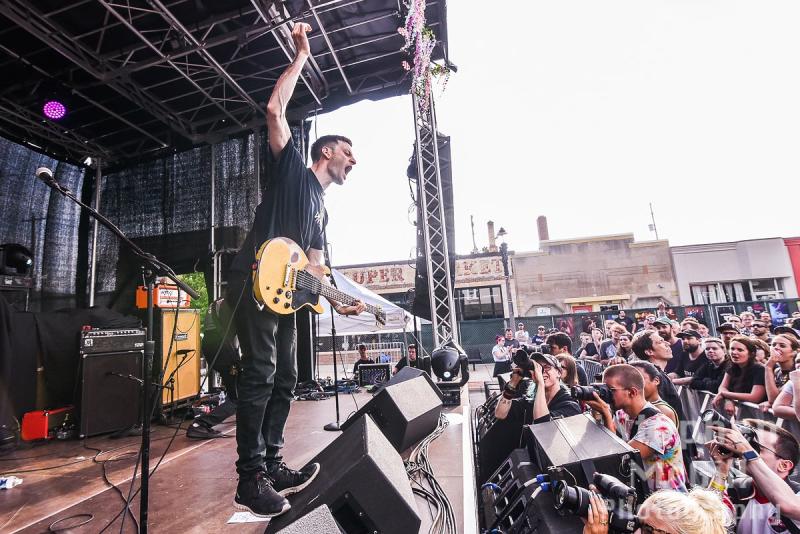 The inaugural festival took place in 2018 and is sure to return bigger and better next year! Find it on South Washington in REO Town, with one outdoor stage of live music mixed with activations and pop-up performances throughout the REO Town community. The event also featured Lansing-based culinary experiences from Saddleback Barbecue, Good Truckin' Diner, Blue Owl Coffee, a variety of Lansing-area food trucks, and of course, Michigan's booming craft beer scene, as well as showcase a selection of local artists and crafters, including the cool new REO Town Marketplace.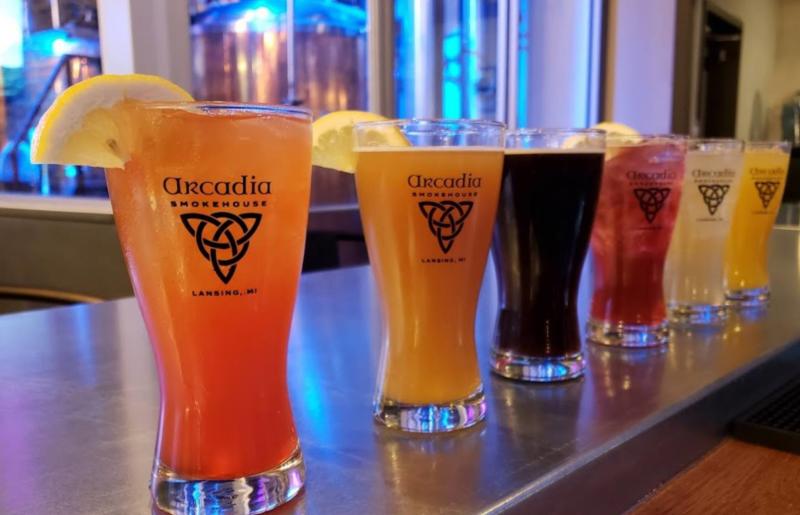 Located on Michigan Avenue in the Eastside Neighborhood, Arcadia opened in the fall of 2018. Find their craft brews and smokehouse menu packed with delicious food. A seasonal patio and private meeting spaces are available. 
Cops and Doughnuts Capital Precinct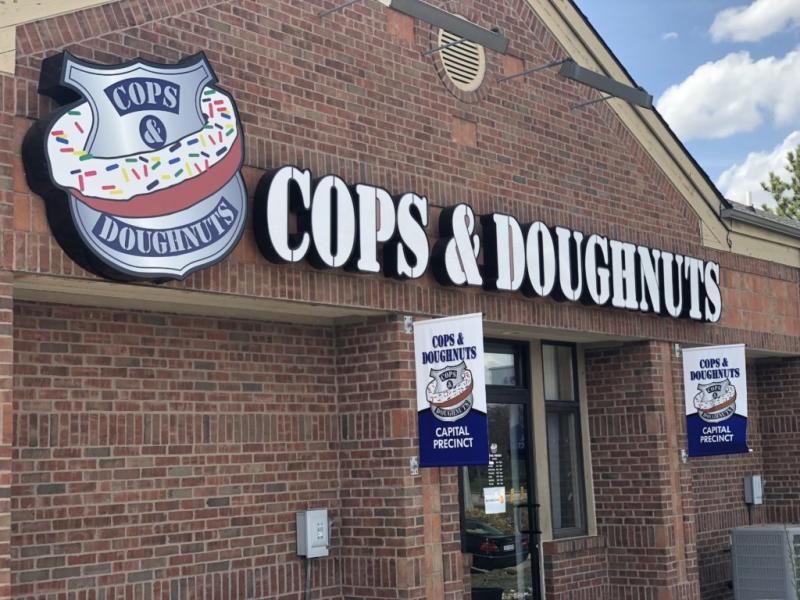 Cops and Doughnuts boasts handmade doughnuts, pastries and other baked goods. This is the first franchise of Clare Michigan's popular bakery/coffee shop. Enjoy the police decor and friendly atmosphere. Check out the swag, including funny cop themed t-shirts, coffee mugs and other "Black and Blue" merchandise. Coming in 2019, they'll be offering a limited breakfast and lunch menu.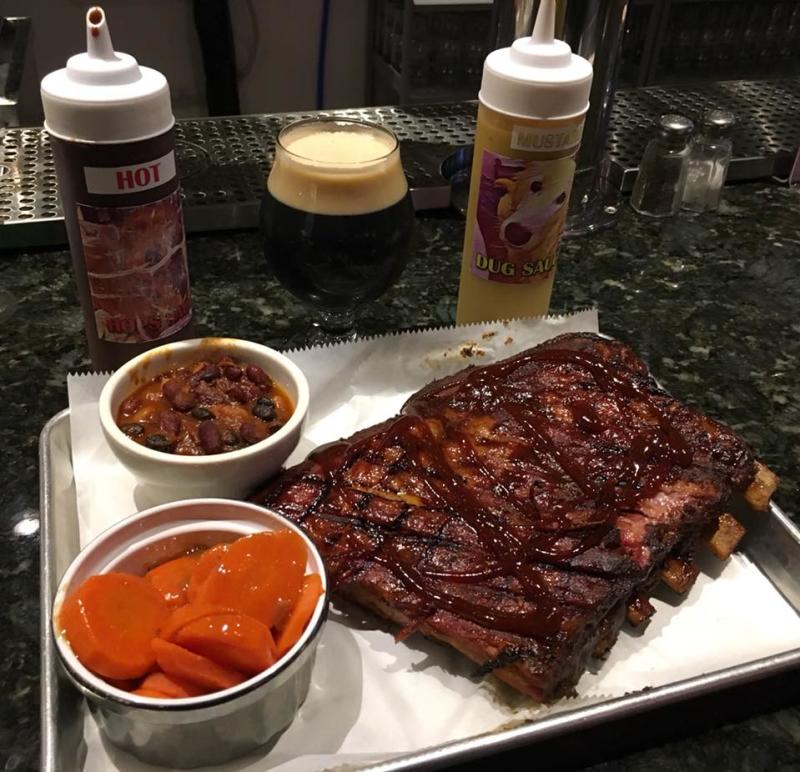 Opened in the Spring of 2018, Looking Glass is Clinton county's first microbrewery, featuring hand-crafted beers, wines, meads and hard ciders. Enjoy a full menu of exciting edibles courtesy of our partner, Big Guy Foods. Located in a State-Registered historic building, with a seasonal outdoor Biergarden and future Rathskeller. Ten minutes from Lansing in the heart of downtown DeWitt, a lively and comfortable setting in a friendly, growing and walkable community.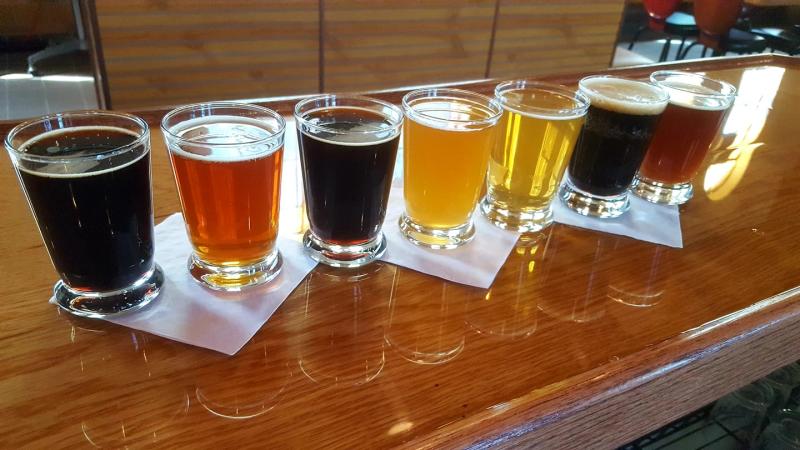 Located just west of Lansing in Grand Ledge, BrickHaven Brewing is focused on creating small batch, handcrafted beer, wine, cider and sodas. Try the Aisle 3 Ale, BrickHaven Stout or one of the seasonal beers such as Onyx Edge Black IPA, Huggy Bear Brown or Rock Island IPA. The rotating cider list includes: Raspberry/Lime, Cranapple, Pineapple and Apple.
Punk Taco & Cosmos – East Lansing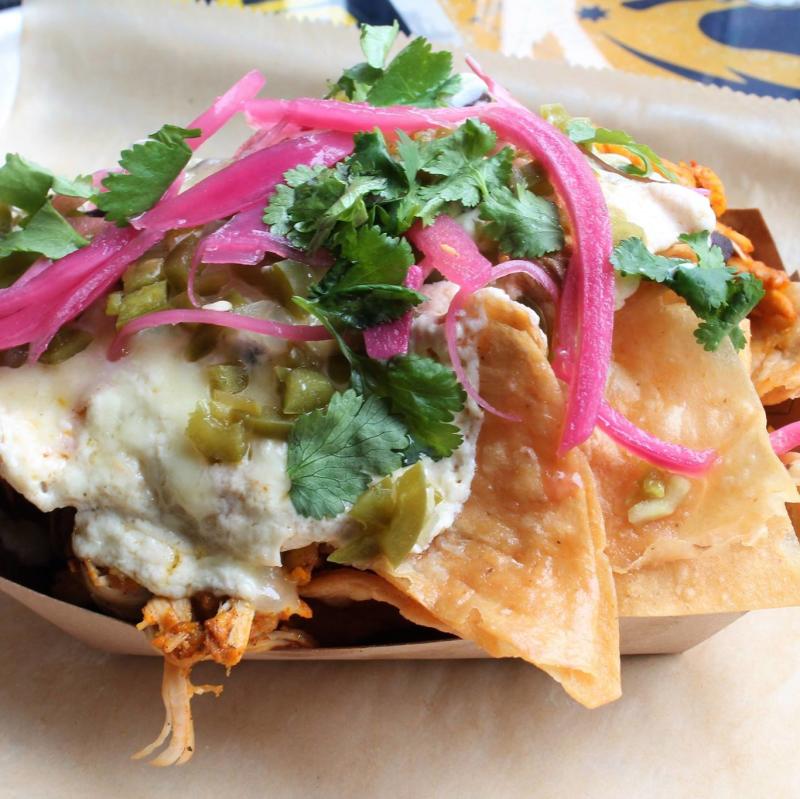 Two great #lovelansing restaurants under one roof. The Cosmos is chef-driven wood-fired restaurant featuring out-of-this-world pizzas. Punk Taco is not just your neighborhood Taco & Tamale Tequileria. Think tacos, tamales, chips and delicious salsas. Tequilas, mescals and draft beers, wine and craft cocktails round out the offerings.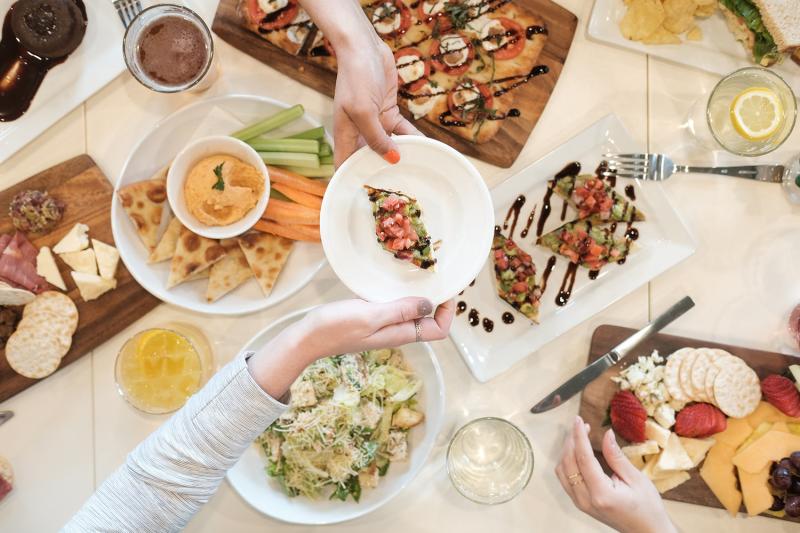 An inviting, vibrant, modern and socially-charged communal space in the Marketplace Apartments and Lansing's newest gathering place. A casual atmosphere, including an outdoor balcony area where you can enjoy their favorite cocktail and quick bites, while overlooking the Lansing River Trail and the Grand River. Try the charcuterie tray and their dirty martini-my personal reccommendation.
So there you go. Eleven great spots to try out. Greater Lansing just keeps on getting Greater! Sports, festivals, attractions, breweries and foodie options. Honestly, I can't wait to see what 2019 brings. When you #LoveLansing like a local, you'll find new opportunities to embrace the heart of Michigan.