Dear Spartans, 
By this time, all of us know about President Stanley's latest email regarding the fall of 2020. Many of us, myself included, were just moving into our new apartments or had already settled into our living space a few days prior. Due to the ongoing threat of COVID-19, as well as recent university incidents, MSU has declared that classes will be held solely online, with a few exceptions for certain degrees as well as a few performance/experience based courses. 
With that being the case, many students are likely to not return to campus. But for those who are, know that just because school is virtual, your life doesn't have to remain online as well. The area of Greater Lansing has been implementing and improving safe practices in order to keep the city alive and well. No matter what is thrown at us, spartans will always find a way to thrive.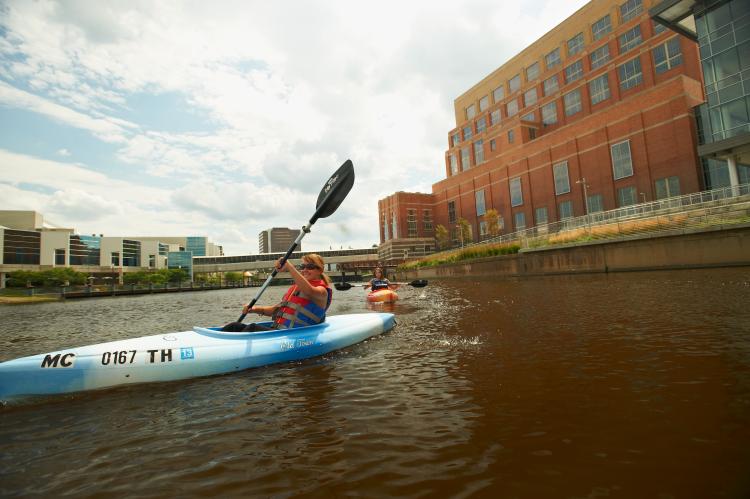 Your options for fun don't just stop because we're experiencing a remote fall semester. It's true that due to our need to not gather in large groups many of our usual on campus events and fun activities will be cancelled this fall, but that doesn't mean the fun has to end! The Greater Lansing area has an abundance of fun activities and locations waiting to be explored. There are dozens of local parks with various recreational sport facilities, endless trails to walk/bike, and even a few disc golf courses. Go to downtown Lansing and rent kayaks with River Town Adventures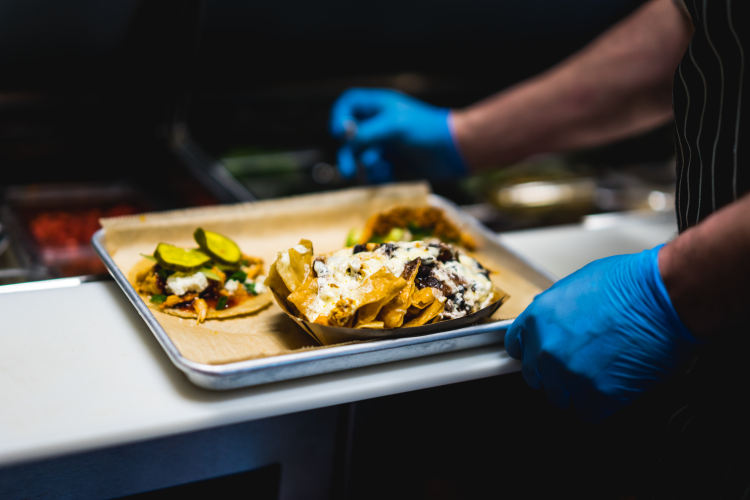 Or you can take this time to try a new restaurant or two. For those of you who aren't quite comfortable eating inside a restaurant yet, many of our favorite local restaurants have patio seating or offer take out. Because of the decline in students returning to campus this semester, local businesses will need our support. Take this changing time to explore more of the Greater Lansing area and discover all of it's wonderful perks.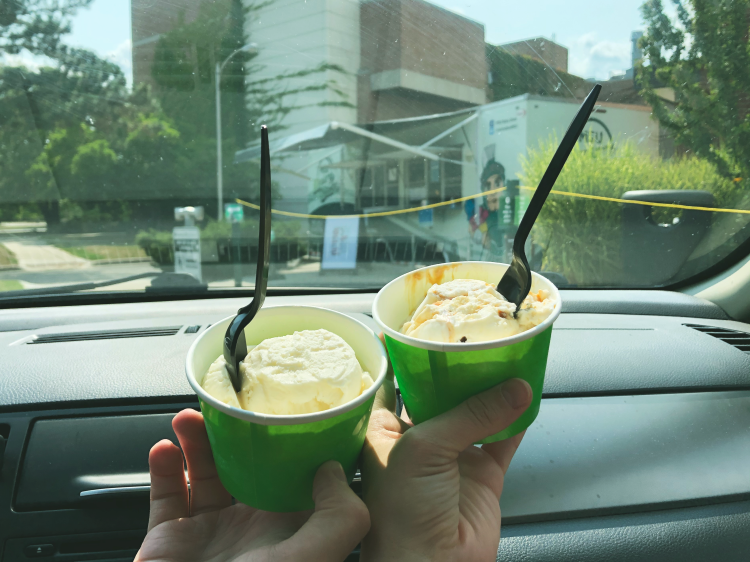 It's important to note that while the majority of classes will be online, some parts of campus are still open to the public. This includes the MSU Union, residential dining halls, and even the Dairy Store(available for curbside pickup)! On campus, both inside and out, it is required to wear a face mask, but with so many different Spartan selections it's just another way to show your school pride. *Starting August 10th, it is mandatory to wear a mask in outdoor public areas in downtown East Lansing. Refusal to do so can end in a fine of $25.*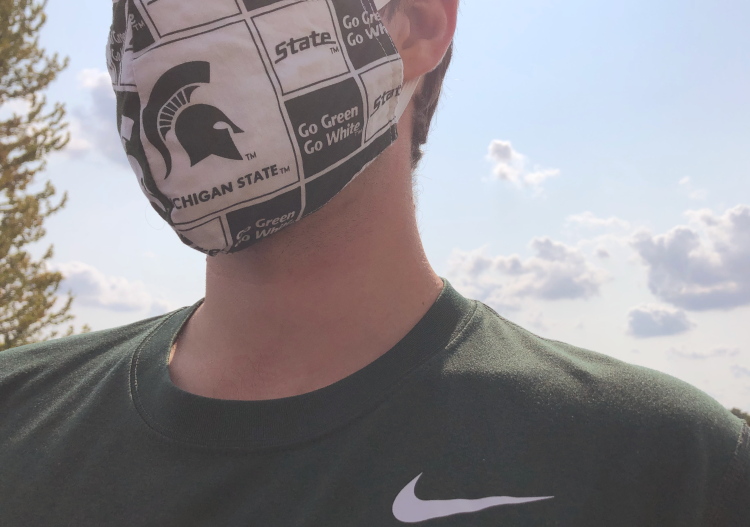 One of the greatest parts of MSU's campus is the fact that it's so open and green! On a sunny day you can find dozens of students scattered along the grass by Beaumont tower, or see students walking/biking to classes. Because we have such a large campus, it is still possible to enjoy the outdoor space while respecting social distancing guidelines.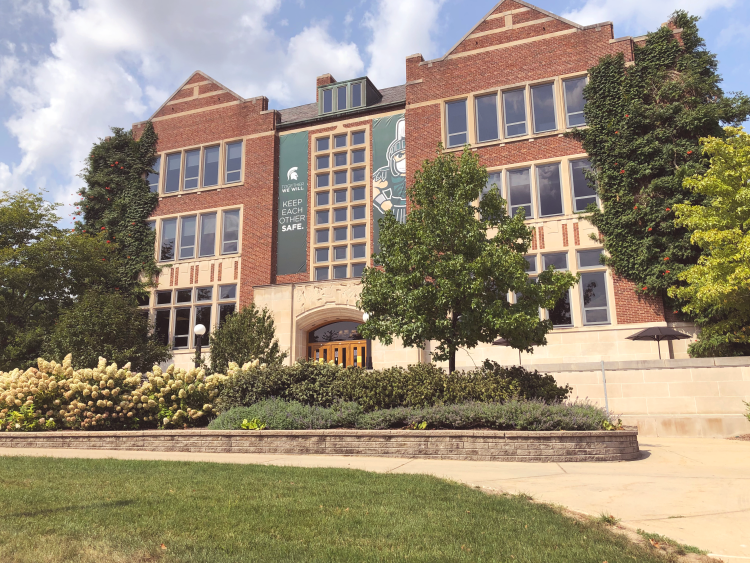 MSU has done all that they can to insure the safety of their Spartan family, but the rest is our responsibility. We must do our part by adhering to social distancing regulations, as well as staying accountable for our own health. No matter where you're starting school from this semester, it is critical that we stay socially engaged with our spartan family. Things will be different this year, but Spartans are a resilient crowd. By working together, we can and will enjoy another great, safe semester.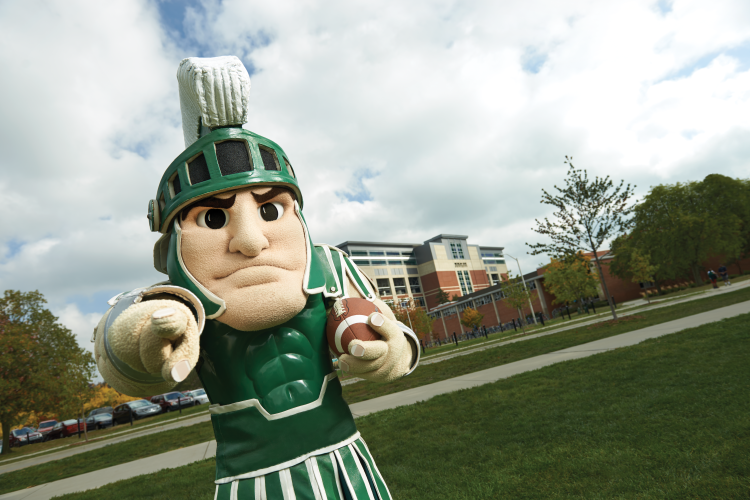 *For more information and up to date MSU information, browse the following links*
Photo Credits: Brooke Couch, Tom Gennara, and Jim Lenon