If youre in and around Lansing next weekend, dont be surprised if youre seated at a local restaurant and a person dressed like a Japanese animated character sits down next to you. Or you may be walking down Michigan Avenue and a girl with blue hair, white stockings and short school-girl uniform rushes past you on her way to a convention. You could even be riding your bike along the River Trail and you come across a group of what looks like Pokemon or Ninja-like characters. Never fear. Its time for Shuto Con in Lansing! Next weekend April 4-6, 2014 marks the fourth year that the Lansing Center in downtown Lansing is home base to Shuto Con.
Shuto (Capital City) Con (convention) has grown leaps and bounds over the years and is topping out in 2014 at a cap of 7,000 attendees. What originally began as a two day event of 1,350 participants now spans three days and fills the Lansing Center. This year additional overflow hotel properties were added. This is big. And big business.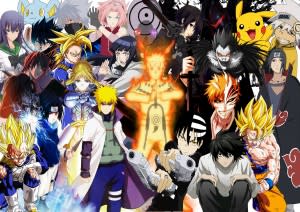 The Greater Lansing Convention & Visitors Bureau proudly awarded Shuto Con co-directors Stefanie and Joe Shall with one of their inaugural Community Champion Awards acknowledging and rewarding the fact that these local residents initiated a convention here in Lansing and have kept it here in the capital region.
But what is it? What is this Shuto Con? Basically, its a local convention for people who love Japanese anime and in that same genre, game playing, costume role playing, etc. Its a safe place for like-minded people to gather, attend panel discussions and seminars and meet up with others with the same passions. The word anime is a shortened version of animated. This type of convention began in the 1970s in Tokyo and has just exploded. There are at least 30 scheduled throughout the US in the month of April alone.
Welcome Shuto Con to Lansing. Greater Lansing sees a huge number of association and governmental conferences, but this one is all about fun. And isnt that an important addition to life? I certainly think so!
For more information about Shuto Con visit:http://www.shutocon.com