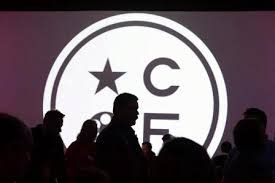 If you're like most of us who watched the Oscars the other night you're feeling a little lame for not seeing any of the movies that were nominated for big awards. Maybe you're like me and either saw no movies, or just movies your kids really wanted to see. It happens. Well, because we're not done yet with winter and we still need a way to enjoy ourselves, take a look at Greater Lansing's awesome movie theater venues and get yourself caught up on the big movies that clean-up at the 2015 Oscars. Lucky for you if youre in the Greater Lansing area you have some awesome movie theaters from which to choose for your kick back and relax cinema experience.
NCG Eastwood Cinema in the Eastwood Towne Center is an awesome place to catch a flick and they have those cool new extreme seats you may want to check out, and 3D and all that good stuff too.
Celebration Cinema on Lansings South Side is also great and they offer the unmatched IMAX experience, which you simply have to experience to understand.
Also an awesome place to catch a flick is Studio C! in Okemos, in the out lot of the Meridian Mall. This facility not only offers a comfy movie experience but also full blown restaurant and bar amenities. Want more than popcorn and M&Ms at your movie? You got it. How about a cold beer and some gourmet sliders? Or a glass of wine and a wrap sandwich? Youve got it! And brought to you at your seat by a waiter? Oh, cmon? Really? Yup. Its very cool.
But maybe that's just not enough. Looking for more than a common theater viewing experience? Tired of being bottled up creatively and what to do a little more than sit back and watch a film? How about making one of your own?! That's right! In partnership with the Capitol City Film Festival the Greater Lansing Convention and Visitors Bureau is proud to announce the "Love Letters to Lansing film Contest!" What's that all about? Glad you asked! You've got from now until March 16th at noon to put together a three minute film of any style or genre telling why you love Greater Lansing. Winners get sweet cash prizes! Tell your story! Its just 10 bucks to enter. C'mon, you know you want to jump in and do something cool. Here's the complete run down:
Love Letters to Lansing Video Contest
Contest Dates: Now until March 16th, 2015 at 12:00pm (noon) Registration: Now open Fee: $10 per entry Cash Prizes: $4,000 total (to be announced at the free celebration event on the evening of March 26; details to follow to registered participants)
Welcome to the competition that lets you combine your love for Lansing with your passion for visual storytelling all for a chance to win some mad cash. Love Letters to Lansing is where you can share all of the ways you live, work and play in the Greater Lansing area.
Some things to remember as you tell the world about your home:
Your video must be no more than 3 minutes in length. - The video you submit can be any type (documentary, narrative, experimental, etc.), any genre (comedy, drama, western, etc.); all is allowed showing the Greater Lansing region in a positive light. - All music used must be royalty-free, licensed by participants, or an original work by participants. - The video you submit must be received by 12:00pm (noon) on March 16th, 2015 digitally through Dropbox or dropped off physically at the Lansing Public Media Center (2500 S. Washington Ave. in Lansing, Mon.-Fri. from 9:00am to 5:00pm or by appointment). The Lansing Public Media Center, Greater Lansing Convention & Visitors Bureau and Capital City Film Festival reserve the right to distribute videos in all formats. Producers retain all other copyrights.
How do you #lovelansing? Its time to show it!