If you're hungry and find yourself in the heart of Michigan's Capital City – you are in luck! Downtown Lansing is home to over 30 unique eateries and pubs. No matter what kind of dish tempts your taste buds, you're likely to find it here! From upscale cuisine, to comfy and casual, you'll be eating well in no time, just steps from the Radisson Hotel, Lansing River Trail, Lansing Center, State Capitol and multiple museums and attractions.
A sampling of the fabulous dining and nightlife offerings are provided below. For a complete list of downtown dining and nightlife establishments click here to see a copy of the Greater Lansing Dining Guide.
American Fifth Spirits
Perfect for: Craft Cocktails and Unwind After Convention/Meeting
Lansing's first distillery. Ever. Making inventive spirits of remarkable quality. Stop by to see how we turn locally sourced ingredients into whiskey, gin, vodka, brandy and liqueurs. Offering a Tasting Room with an ever-changing seasonal cocktail menu. Purchase a bottle (or three) of your favorite Lansing-made spirits from the retail area to take home for your own cocktail concoctions. American Fifth Spirits will appeal to the fan of remarkable spirits, the stories behind their origins, and how to use them in inventive cocktails.
112 N. Larch St., Lansing, MI 48912
(517) 999-2631   |  www.americanfifthspirits.com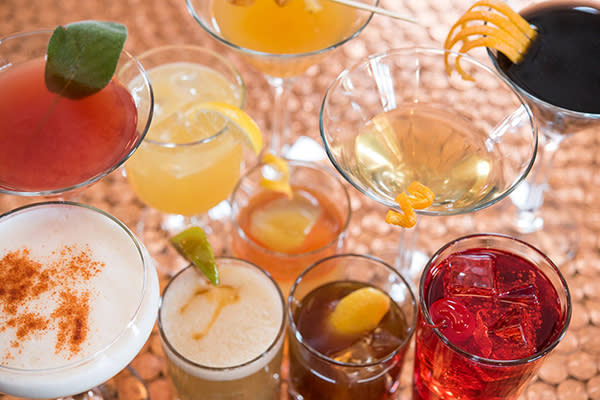 Bowdie's Chophouse
Perfect for: Special Occasion Dinner or Hosting Clients
Bowdie's Chophouse prides itself on serving the highest quality USDA Prime
30-day dry aged beef, seafood, extensive wine list and unique craft cocktails. The dining room, which only seats 58, feels like a classic steakhouse. Linen tablecloths and candles set the atmosphere while keeping the focus on the reason you come to Bowdie's—the steaks. Open Table reservations.
320 E. Michigan Ave., Lansing, 48912  
(517) 580-4792 | www.bowdieschophouse.com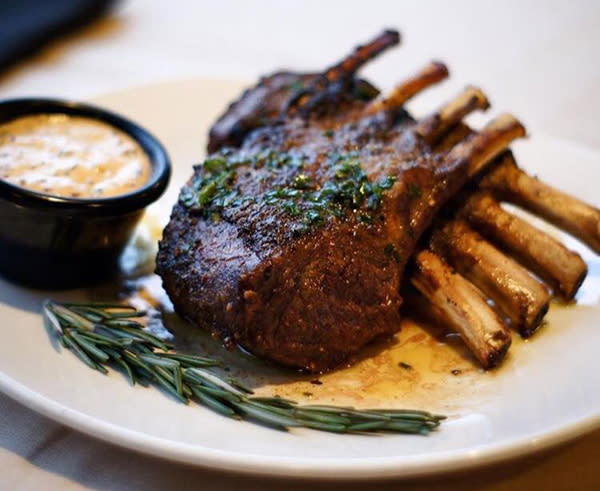 Capitol City Grille (Inside Radisson Hotel & Conference Center)
Perfect for: Business Over Breakfast
Lansing's hidden jewel, serving contemporary American cuisine, including everything from pancakes to filet mignon, in an upscale yet relaxed atmosphere. Located inside the Radisson Hotel Lansing at the Capitol.
111 N. Grand Ave., Lansing, 48933     
(517) 267-3459  |   www.radisson.com/lansingmi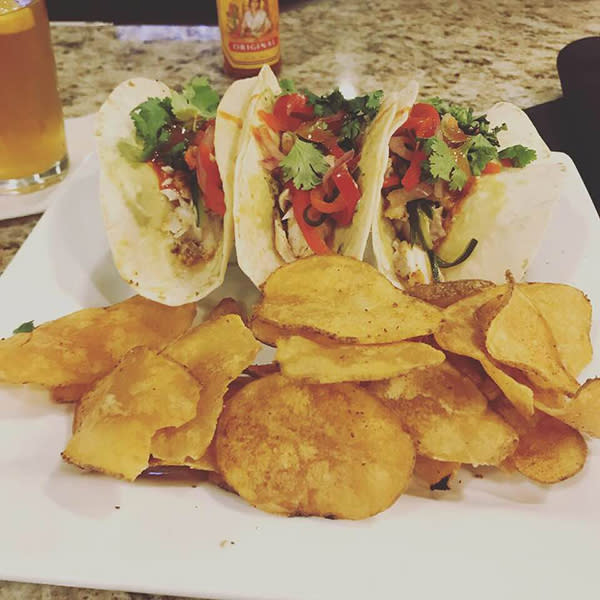 EnVie
Perfect for: Upscale Lunches and Romantic Dinners
Specializing in French-American cuisine with a strong emphasis on fresh, quality ingredients. White tablecloth dining for lunch and dinner. Gourmet prepared grab-and-go selection. Wine, beer and unique craft cocktail list. Fireplace and semi-private dining areas and outdoor space. Visit the Facebook page or website for daily features.
210 S. Washington Sq., Lansing, 48933     
(517) 318-6135  |   www.envie517.com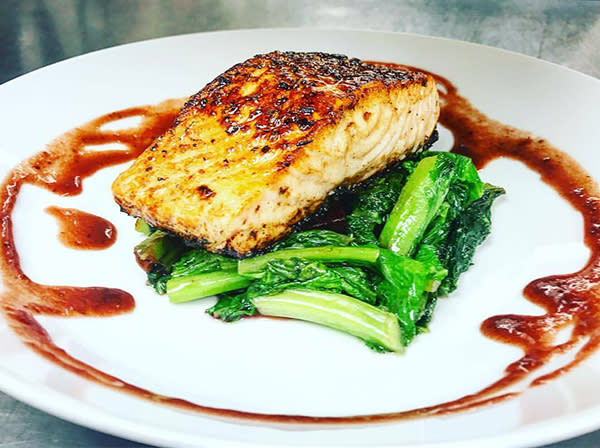 Want to take a closer look at EnVie?
The Greater Lansing CVB got a minute with Lance Davis, co-owner of EnVie Restaurant in downtown Lansing and put together a video that should serve as a taste of this one-of-a-kind restaurant, but I promise you, it won't be your last!
Lansing Brewing Company
Perfect for: Large Groups, Craft Beer Lovers and Excellent Outdoor Space
Lansing Brewing Company is the lone full-scale production brewery in the city of Lansing. Ready to brew beer people talk about, coupled with a full service eclectic pub menu.
518 E. Shiawassee St., Lansing, 48912     
(517) 371-2600  |   www.lansingbrewingcompany.com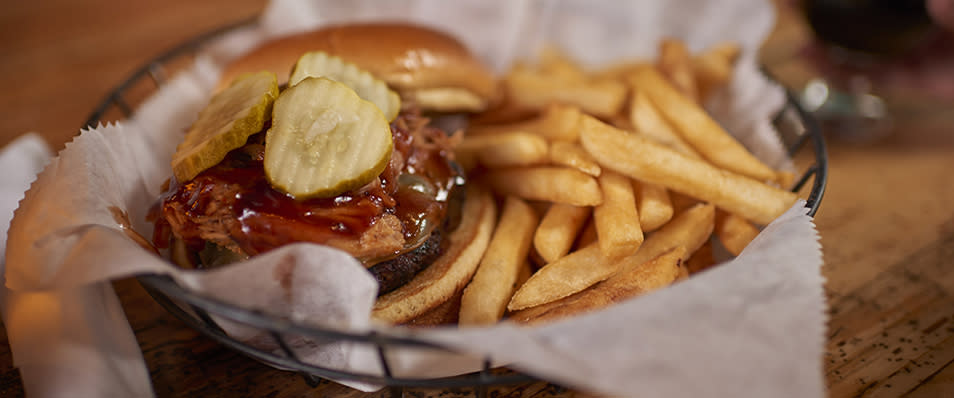 Los Tres Amigos
Perfect for: Lunch with Friends or Co-workers and Happy Hour Drink Specials
Start your experience with fresh homemade chips and salsa, and be sure to try one of the imported Mexican beers. For the main course consider the fajitas, whether you prefer chicken, beef or shrimp they're all great! Make sure to save room for something sweet—fried ice-cream, an authentic flan, or any other selection from the large dessert menu.
107 E. Allegan St., Lansing, 48933 | (517) 316-0066  
www.lostresamigosonline.com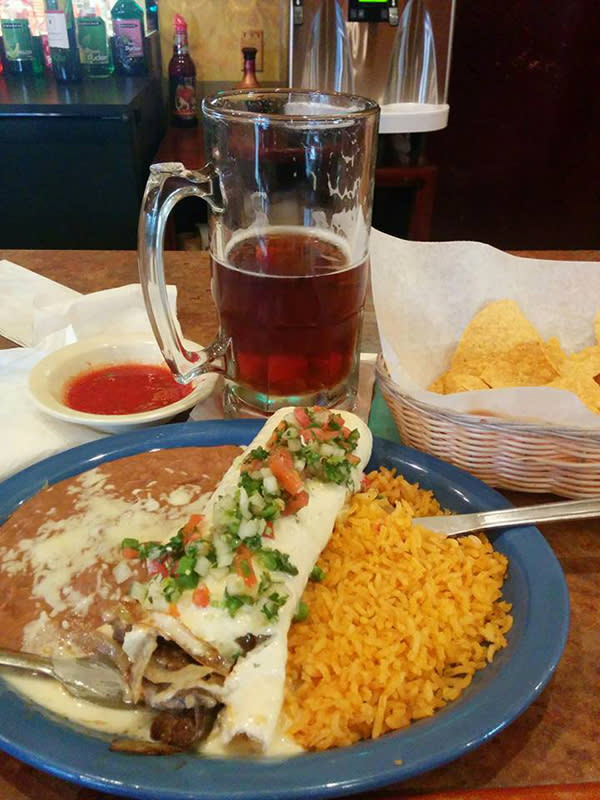 Midtown Brewing Company
Perfect for: Seasonal Patio Dining or Brunch with Friends
Midtown Brewing Company offers delicious craft food, beer, wine and spirits. Located in downtown Lansing, serving vegan items, seasonal features and a rotating list of over 40 taps of beers, ciders, meads and wines! Brunch is available every Sunday 11 a.m.–2 p.m. with $4 mimosas, Bloody Marys and house beers! 
402 S. Washington Sq., Lansing, 48933     
(517) 977-1349  |   www.midtownbrewingco.com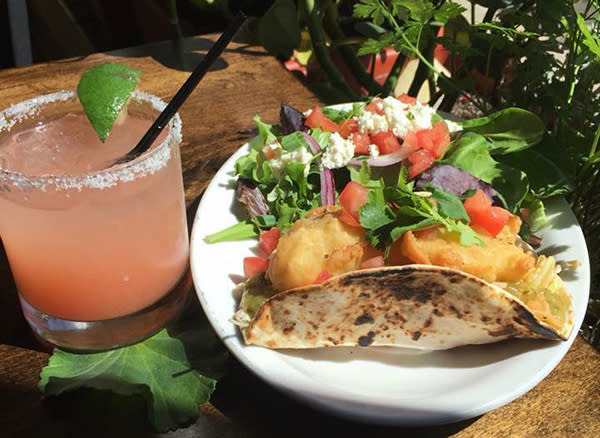 Nuthouse Sports Grill
Perfect for: Watching the Big Game, Quick Lunch or Guys Night Out
Voted Lansing's best sports bar, where every Friday happy hour means half-off drinks from 4–7 p.m. Full menu served daily, with a late night menu offered on the weekends!
420 E. Michigan Ave., Lansing, 48933     
(517) 484-NUTS (6887)  | www.nuthousesportsgrill.com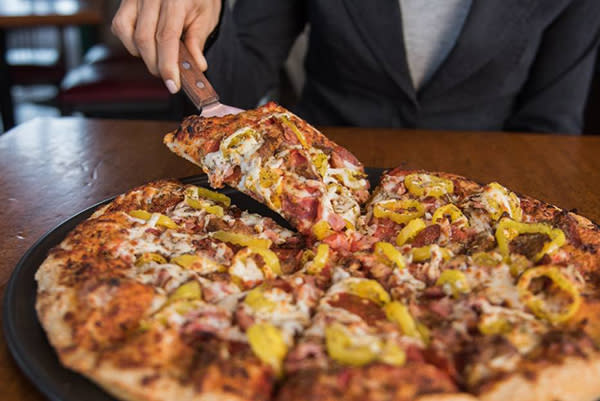 Tavern + Tap
Perfect for: Lunch or Drinks on the Patio Overlooking State Capitol
We believe in Michigan. We believe in quality. We believe in working harder. We believe that life is better shared with friends. We believe in our community. We believe in family and farming. We believe in love as the secret ingredient. It isn't just food and drinks. We appreciate the little things. We are Tavern + Tap.
101 S. Washington Sq., Lansing, 48933     
(517) 374-5555  | www.tavernandtap.com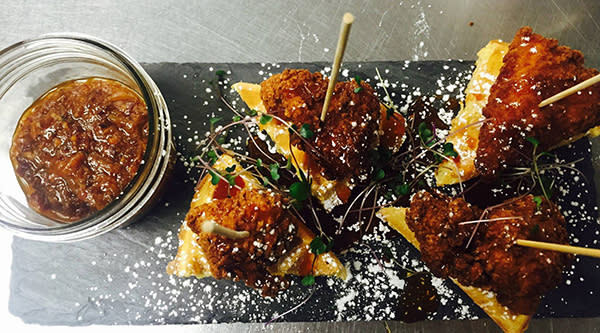 Troppo Italian Kitchen
Perfect for: Private Dining or Upscale Business Lunches
Visit the recently renovated dining room, voted the "Best Restaurant in Michigan for Private Dining." Offering a 400+ guest banquet facility, outdoor seating, lounge and dining room. Widely known as the standard for business, government and college athletic hospitality.
111 E. Michigan Ave., Lansing, 48933     
(517) 371-4000  |   www.troppo.org