If you havent been to Lansing in a decade or so, I have to tell you that its high time to come back for a visit! Weve got some nice surprises for you. Of course, you have to take into consideration that Ive got a little love affair going on with my adopted hometown. In fact, it was just about the time that I moved here from the east coast that a change began in Michigans capital city. Pretty nice timing, right? So if youve got a minute Id like to run through someplaces you may recognize and some others that you may not. Some things in life are unchanginglyconstantand some are constantly changing.
Yes, we still have the State Capitol Building anchoring the end of Michigan Ave. in downtown Lansing, but have you visited since the extensive restoration? Its truly magnificent if you realize that not that long ago there were drop ceilings, half floors, little to no technology and workers crammed in like sardines into that hallowed space. Today it stands gloriously old and new all at the same time. Stop in and take a tour!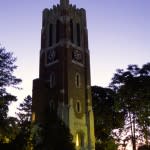 Yes, we still have Michigan State University in East Lansing, but if its been a few years since you partied like a Spartan you will certainly remember with fondness the ivy covered gothic buildings on the north side of campus great education they can achieve, or take a gander at the Eli & Edythe Broad Art Museum that landed (yes like a space ship) on the north end of campus by Grand River Ave. This attraction will bring in visitors from across the country if not the world to not only see the art collection, but to marvel at the contemporary architecture and wonder how the builders pulled it off.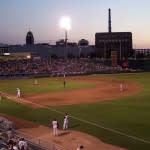 Yes, Michigan Avenue still connects the three miles (is it only that short distance?) between the Capitol and MSU campus, but the downtown section has transformed into an entertainment district. From the Lansing Center hosting conferences, conventions and some sweet roller derby matches and an occasional circus, to all the little bars and eateries to Cooley Law School Stadium, home to the Lansing Lugnuts. This is the 17th season this minor league team and this year they are holding the best record in the Midwest League with 61 wins and 31 losses. And they are in the play-offs in September. Please note that you are entitled to officially Go Nuts each and every time you enter the stadium. I take full advantage of that opportunity.
Yes, the old Board of Water & Light building is still downtown on Grand Ave., but it has been transformed into a shining example of adaptive reuse by Blue Cross and Blue Shields Accident Fund. The stacks may be missing but the beauty of the building is still apparent.
Yes, General Motors still makes cars downtown. Although the car assembly chassis plant and Oldsmobile facilities have been razed, a brand new Grand River assembly plant is producing the Cadillac CTS and the brand new ATS. Take a peek at this video where the ATS meets the Monaco Grand Prix Circuit. I cant help being just a bit boastful. Shes a beauty.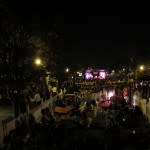 Yes, North Lansing is still there. Today they call it Old Town and it has morphed from a somewhat forgotten neighborhood into the hub of arts, culture, boutiques, unique restaurants and a festival oasis. This weekend, you can take in the hot sounds and cool bands of Lansings JazzFest. Turner St. is blocked off and its a party in the streets for all.
Yes, Winken, Blinken and Nod still stand guard and if youre like me, you can spot them and pretty much tell where youre at in the city.
So, come on back. Whether Lansing was where you hung your hat for a childhood, a degree or even just a visit, we look forward to your return. We've got a lot to show youand we'llmake you feel right at home!