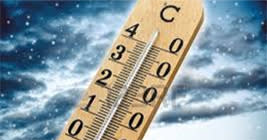 As anyone from the Midwest will tell you, while outdoor winter fun can be a blast, there are also times when its plain just too cold to brave the elements. Yup, on days like these, even the most adventurous among us are looking for ways to have fun in a more climate controlled environment. Just to give you an idea of how cold it is in Greater Lansing right now, last night my family and I tried the trick where you go outside, throw hot water into the air and it literally turns into snow before your eyes. And, yes - it works. Crazy. So, because you can only lay on the couch and watch TV for so long, don't hesitate to get out with with fun things to do in Lansing that are perfect for days where the temps are un-friendly at best. Here's my top five! Why five? Because I think that is supposed to be the high temperature this week.
1. First recommendation is go to a movie. This is an escape from reality as well as an escape from the weather. Also Greater Lansing has some incredible movie theater venues to enjoy. From the IMAX experience out at Celebration Cinema to the Xtreme theaters available at NCG Cinemas in Eastwood Towne Center, the very best in video and sound is available. Grab your friends or family, choose a flick and bury yourself in popcorn and M&M's - enjoy!
2. Bowling! This is a fun thing to do all the time, but when it's very cold weather it's an even better idea. Again, Greater Lansing has awesome venues, some of the best in the state in fact. No matter where you are coming from, one of the areas bowling centers is sure to be convenient. Come in, bowl a few games, have some food and drink and forget that it's negative 12 degrees outside.
3. Head to the mall! Now is the perfect time to use those gift cards you got for Christmas, or possibly return the ugly sweater you got from Aunt Edna. The crowds from the holidays are long gone, there tend to be a lot of post-holiday sales and you can take your time shopping in the toasty warm mall.
4. How about bring some cold weather fun indoors! Sure! If you can get some open ice time, ice skating at one of the local rinks is an awesome way to utilize fun things to do in Lansing without enduring the very cold weather you would if you were outdoors. The Summit and Suburban Ice are both great spots to skate, check with them for free skating periods.
5. Get some culture! If its freezing outside, warm your brain up to the idea of arts and culture. Get to a gallery and lose yourself in the world of artistic expression. From East Lansing to Old Town there are art galleries of all sizes and styles in this region. Get some art in your life and warm up to the various exhibits, hopefully sparking some hot conversation. Got kids with you and think they'd prefer a museum that's more about fun and learning? Don't forget Impression 5 Science Center or the Michigan Historical Museum.
So that's it, my top five for getting out and beating this cold. The experts are calling it a polar vortex, but I call it a chance to explore the hottest places in Greater Lansing!