Do your event attendees love "Up-North Meetings" but struggle with travel time, ability to see the area, golf, really and truly experience the resort activities they look forward to AND attend sessions and network like they're supposed to?  What if you could cut the travel time out and get right to those highly sought-after up-north amenities? Did you know you could have the best of both worlds? Where? Right in Greater Lansing, Michigan – and in seven easy ways!
1.    The James B. Henry Center for Executive Development has premium event space with a resort feel offering two golf courses (Forest Akers East and West), spa and a beautiful outdoor picturesque reception location combined with attached lodging at Candlewood Suites Hotel.
2.    Greater Lansing has the Pure Michigan golf properties without the drive. From Eagle Eye to Hawk Hollow to Timber Ridge, there is a Greater Lansing golf course perfect for your outing and just moments away from event space, downtown Lansing and more.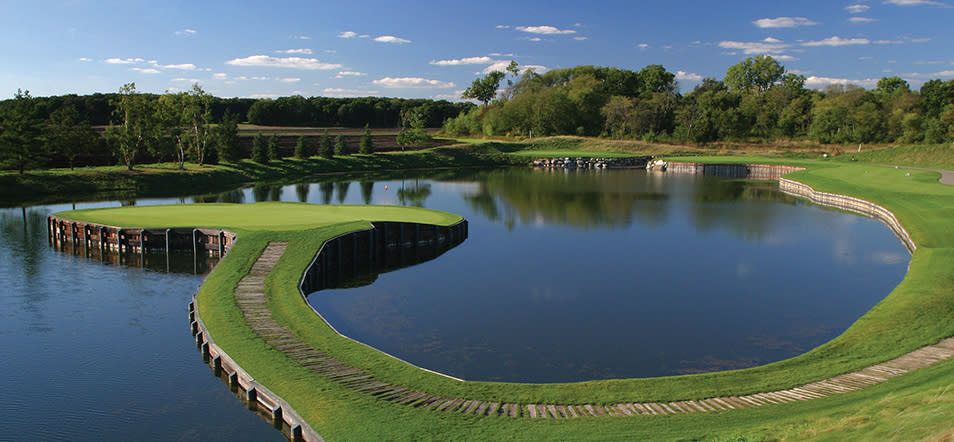 3.    If your meeting is in downtown Lansing you can still get a natural high by getting out onto the river, or exploring the nearly 16-mile boardwalk style river trail. Dying to get out onto the water? Kayak and canoe rental is available within walking distance of the Lansing Center and Radisson.
4.    Looking for a laid back and natural setting for a one-of-a-kind off-site function? Consider horseback riding at Sundance Riding Stables just 15 minutes away from downtown Lansing in nearby Grand Ledge.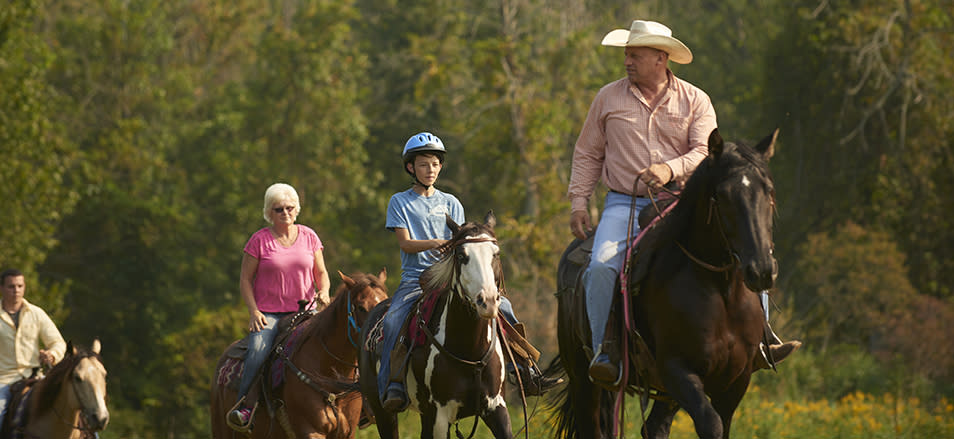 5.    Have a lot of issues to discuss but dying for the fresh air of the outdoors? Consider holding meeting sessions followed by a fun reception at Cooley Law School Stadium, the home of the Lansing Lugnuts. Suite level event space can be made as large or small as you need and wide open windows can make you feel like you're sitting on the porch on a summer day.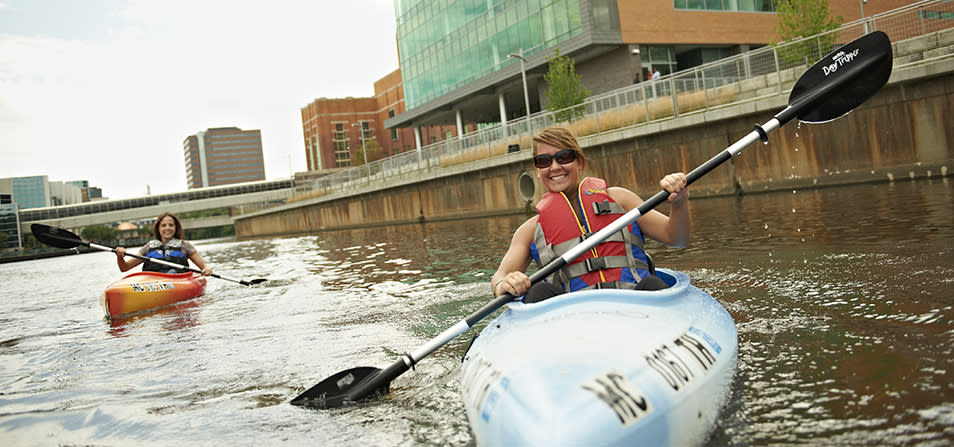 6.    Have hunting or shooting enthusiasts in your group? Consider an off-site function at the Demmer Shooting Sports, Education and Training Center. Meeting space, as well as, archery and firing ranges are available.
7.    MSU Sailing Club is another option for an off-site event that gets people enjoying up-north amenities without the long drive up north. Located on Lake Lansing, the MSU Sailing Club will work with event planners to get event attendees out on sailboats for a ride to remember.
Let the Greater Lansing CVB help you with a Northern Michigan experience right here in the Heart of Michigan.