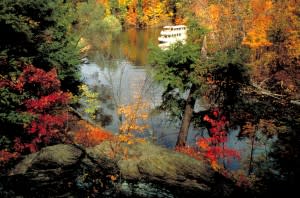 This is going to be a perfect weekend to enjoy kid-friendly events in Greater Lansing with the whole family! Both the Color Cruise and Island Festival in Grand Ledge and Fenner Nature Centers Apple Butter Festival will be opportunities to step back in time to a simpler and more nature-focused era. With temperatures peaking at 75 degrees on Sunday and not a raindrop in the forecast for the weekend, Im encouraging you to get outside, experience these events and not miss a moment to make some great family memories.
Travel back in time to the days of pioneers and fur traders. Find cider pressing, blacksmithing, pioneer crafts, candle dipping, and a petting zoo on the island in Grand Ledge. There will even be a car show on the downtown street. Thats where I will be. Want to see the ledges and do a little leaf peeping from the Grand River? There will be a riverboat running from the Island to Fitzgerald Park for a nominal fee, so hop aboard and enjoy!
The next stop is the Apple Butter Festival in Lansing at Fenner Nature Center. Expect educational fun at these kid-friendly events. Help stir the apple butter, which is cooked in a copper kettle over a fire, try your hand at the cider press or carve a pumpkin. There will be music and savory treats, as well. Fenner is a beautiful place to experience the majesty of the season with over four miles of trails you can explore.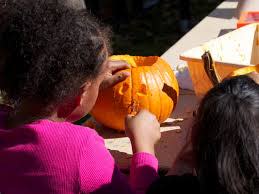 What: Color Cruise and Island Festival
When: October 9-11 10 a.m.-5 p.m.
Where: Island Park (off River St.) downtown Grand Ledge
What: Apple Butter Festival
When: October 10-11 11 a.m.-5 p.m.
Where: Fenner Nature Center, 2020 E. Mt. Hope Ave., Lansing
Did you know that Greater Lansing offers over 150 things to do? Find kid-friendly events and much more. With only 48 hours in a weekend, the clock is ticking. Download the LAN150 Bucket List to get started.