Today's most savvy event professionals know that skillful negotiating is a critical stage of the planning process. These five take-aways from top event planners will have you coming away from your next deal smiling.
1. Get Everything in Writing
As contract negotiations get underway, don't get so caught up on working for your next wish-list item that you don't track your progress! As you negotiate different elements of the contract, mark them down in the agreement so nothing you've worked hard to attain gets lost in translation.
2. Create Two Lists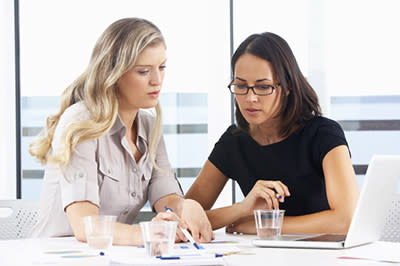 When submitting your request for proposal, come with two lists that you're looking to work - one is your must-haves and the other is your wish list. Maybe you absolutely need free parking, free Wi-Fi and free access to the facility's athletic club and you would really like room upgrades and an airport shuttle? All of these things may be up for negotiation as they are within the control of the event facility. The question is will giving these amenities cost them money? Is your group large enough to make it worth their while? Either way, come to the table with the things you really need and then go for the extras if negotiations are going well. More simply put, eat your sandwich and then the cake.
3. Sell Your Event to the Hotel
If a hotel recognizes the value of your business it will be more willing to negotiate in your favor. To help the hotel recognize this value you have to know what your event means to the facility. Emphasize the aspects of your event that will bring the hotel revenue. For example, a typical hotel makes a 75% profit margin on sleeping rooms, and a 40% profit margin on food and beverage. Other hotel assets, such as meeting rooms, do not provide the hotel significant revenue. In fact, if you don't use them, they're likely to sit empty during your event, so if you're buying food and beverage you may be able to negotiate on meeting room rental rate.
4. Be A Considerate Negotiator
You can help two people (yourself and the other party) when you make small adjustments to your meeting in the hotel's favor, such as booking your event over non-peak days like Monday and Friday or booking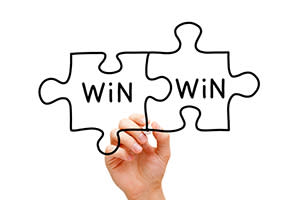 multi-year contracts. These concessions make your business attractive and can give you more leverage during negotiations. Keep the needs of your sales manager in mind. If you do, he or she may be more willing to accept your negotiating terms. For example, if it's the end of the quarter your sales manager may wish to firm up the agreement within the quarter. If you work with him or her to close the deal in time, you may get better terms. Be fair and flexible with the hotel. You're trying to be a tough negotiator, not cheat them out of what's rightfully theirs.
5. Ask Questions!
Throughout the contract negotiating process, ask open-ended questions about the contract terms and how the hotel operates. Can you tell me more about your check-in policies? Do the rooms have a refrigerator that's usable for more than a mini-bar? These are good questions. What if you think you negotiated good food and beverage pricing but then you realize that the service charge is 22%. Oops. A good question now might be, "Can we revisit menu options? I may have made a miscalculation that will change things for our budget significantly." Good catch!
Negotiating can be difficult, but with these tips as a framework you should be in a great position to put together your next event on terms in which you can be proud. To get the most out of your next event work closely with the local CVB. Contact them when you're ready to send out your RFP and watch the magic happen! Planning a meeting in Greater Lansing? I'd love to help you make it great. Contact me today!